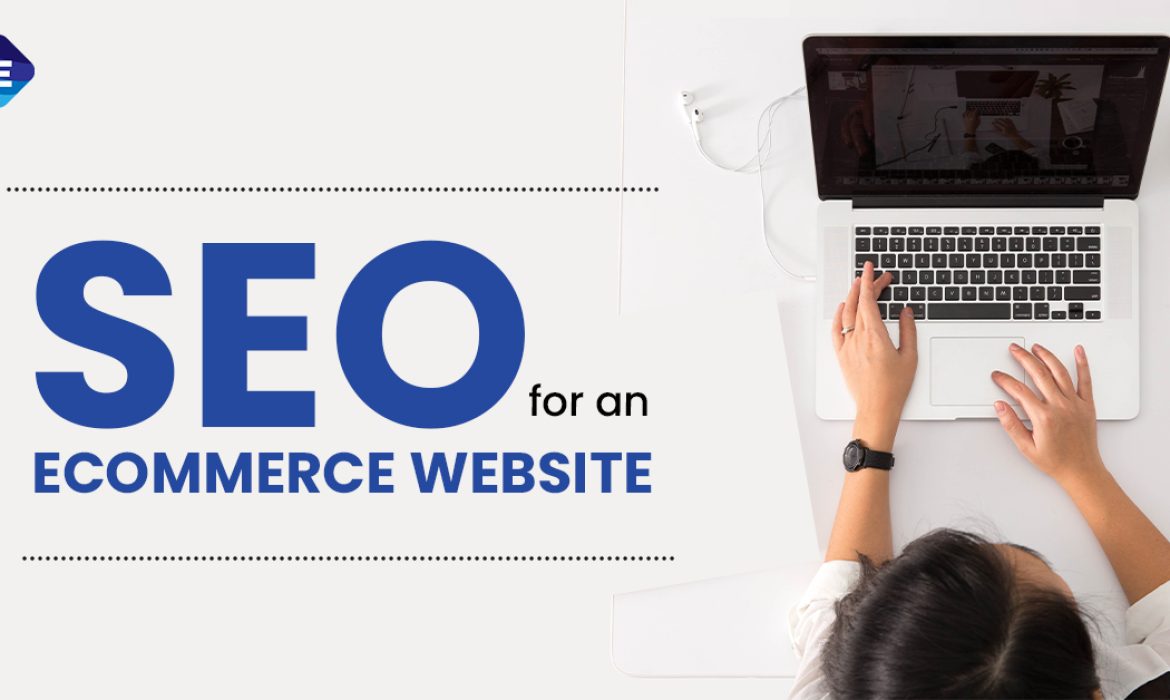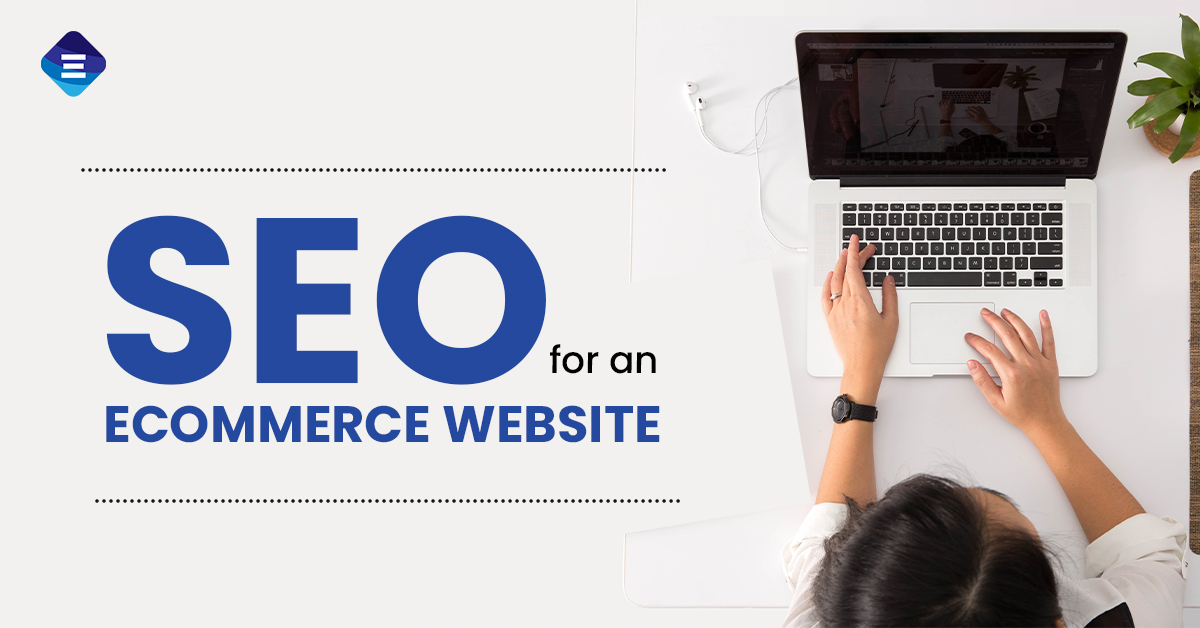 Having an eCommerce website is undoubtedly going to increase the sales and overall ROI of your business. But what happens when there is no visitor to your website?
A perfectly executed SEO strategy for eCommerce websites will help you to bring in much more traffic and increase your business ROI with a boost in sales.
eCommerce SEO is the approach to improve the visibility of your store's website on SERPs. When consumers search for products, you need to rank as high as possible to generate as many visitors as possible.
Read further to discover how eCommerce SEO will be a game-changer for your business.
Importance of SEO for eCommerce Websites
According to statistics, 95% of search traffic is directed to the first page of search results. SEO for eCommerce websites is one of the most critical factors in getting to the first page and leaving the competitors behind.
SEO increases traffic to your eCommerce website by assisting it in ranking higher on search engine results pages (SERPs). The higher your rank, the better your probability of generating more leads.
SEO boosts your website's search visibility for each product and lowers your marketing expenditures, particularly bulk investments in paid advertisements.
SEO for eCommerce websites increases brand trust and consumer loyalty, which boosts product sales and business growth.
Overall without SEO, the appropriate niche audience will not be able to find your business in the search results. You'll need to execute off-page and on-page SEO strategies to benefit entirely from your website.
How does eCommerce SEO work
The process begins with crawling the website; every time a website is updated, the Google bots discover the new information and index it into the "Google Index" directory.
After the query is entered in the search box, Google will explore its index to find relevant content. As Google is becoming more user-friendly day by day, it will provide an efficient match to the query.
If your content is appropriate for the search, it is likely that it will appear at the top of the results. The number of visitors you attract will depend on your page ranking since 90% of traffic goes to the first three results.
With the help of effective SEO for eCommerce websites, you can easily make your site user-friendly and increase your chances of ranking in the search engines while bringing in a large amount of traffic and turning them into leads.
Making your website worthwhile will require proper keyword research, valuable content creation, product page optimization, link building, and many other SEO techniques.
In the next part, we will help you understand and implement the optimal SEO strategy for your eCommerce website.
SEO Strategy for eCommerce Website
Most people search for their desired product via a search engine instead of searching for an eCommerce platform.
You must rank your eCommerce website high on search engines to reach your niche audience before the other competitors to get better traffic and conversions to your site.
To maximize the benefits of SEO on your eCommerce website, implement the 7 techniques outlined below:-
Use relevant and appropriate keywords on every page.
Streamline your site's structure to make it easier for users to navigate.
Optimize every product page that is entirely focused on the product and related products
Focus on FAQ-style content to clear out people's doubts and queries to increase trust
Emphasis on on-page SEO to bring in the potential customers
Build high-quality backlinks to boost the DA and search rankings
Improve site loading speed to minimize bounce rate
SEO Checklist For eCommerce Website
Before launching a new site or modifying an existing one, you should optimize your content and website structure.
To help you with your eCommerce SEO strategies, we have created a brief checklist divided into two types for your convenience. Let's check it out:
On-Page SEO for eCommerce Website
Implementing On-page SEO techniques makes your website more user-friendly and improves site traffic.
Your eCommerce website will benefit from on-page SEO by ranking better, attracting more visitors, and converting more leads. To successfully deploy On-Page SEO for eCommerce websites, follow the checklist below:
1. Conduct Keyword Research
When making your initial list of keywords, consider yourself a consumer, define your target market, and put yourself in their position. Find out which keywords are adequate for your business by researching the competitors and analyzing the results.
Using keyword research tools will assist you in finding the appropriate keywords and save up a lot of time and effort. Some of the finest keyword research tools you can use are Google keyword planner, SemRush, Soovle, Ahrefs keywords explorer, and many available.
2. Research Your Competitors
The purpose of competitive research is to analyze your competitors' SEO strategies. By identifying the tips that are working, you can reverse-engineer them for your store.
Make sure you focus on keywords where your competitors outperform you significantly. You can experience significant SEO benefits if you improve your ranking for these relevant, high-performing keywords.
For a detailed analysis, incorporate the following steps into your competitor's research:
Examine their website according to the content and user experience they are providing.
Check their reviews to know where they are performing better and where they are lacking.
Analyze their social media engagement to understand what your target audience needs.
3. Optimize your product pages
Optimizing every product page SEO-friendly will help potential customers quickly discover your website. Writing down keyword-rich product descriptions and the rest of the content will satisfy the algorithm to show the page to the appropriate user.
Using H1 tags and Alt text in the images helps the algorithm index the page in the appropriate category and crawl for relevant queries.
4. Optimize Your Snippets
One search result is displayed as a snippet in an array of search results. Generally, it consists of a title, a URL, and a page description.
Including a title and meta description, as well as appropriate keyword stuffing, raise the possibility of being discovered at the top of search results. Optimizing the URL slug with short keywords and a simple structure increases the chances of crawling.
Search engines can better grasp how to analyze and display content when structured data is used. Rich snippets do not directly affect SEO ranking. Still, they may make your eCommerce website stand out in Google's search results, increasing your CTRs.
5. Optimize Your Category and Tag Archives
Optimizing your category and tag pages helps Google understand each page so that it can rank it appropriately.
You will boost your conversion rate by attracting more relevant customers to your website by writing a unique SEO-friendly title and keyword reach description for each category or tag page.
Optimize For Mobile
The mobile optimization of an eCommerce website is no longer just a nice-to-have; it's a necessity. Nowadays, more than half of all traffic is generated by mobile devices.
Most users have started to order from the mobile as they found it a more convenient and remote-friendly option.
Follow the below practices to not miss out on the mobile traffic and optimize your eCommerce website for mobile:
Improve your site's speed
Integrate a user-friendly and responsive theme
Make pop-ups engaging, not frustrating
Use local keywords for not to miss out on nearby potential
Implement easy to navigate menu bar
Optimize meta description and title tags according to mobile searches
Off-Page SEO for eCommerce Website
Off-page SEO techniques will help you to organically promote your eCommerce store and bring in many visitors to your website.
Off-page optimization enhances website trustworthiness to the algorithm and helps to rank higher in SERPs. To get benefit from Off-Page SEO for eCommerce websites, follow the checklist below:
1. Use Internal Links
If Google's "search crawlers" discover a page with no links, the page is 'dropped.' The number of internal links identified on a page is used to determine its relevance.
Internal links also assist consumers in navigating the website till they discover the required items or services.
2. Build Backlinks
The quantity of high-quality backlinks proves your content is valuable to Google's crawlers. If the backlinks are anchored on the appropriate platform, they can drive traffic to the target website.
From Google's perspective, backlinks represent a recommendation. Your rating will increase if more websites link back to yours, increasing the probability that search engines will promote your content in search results.
3. Answer on Q&A Sites
Almost all users research a product thoroughly before making a purchase; some users ask questions, while others visit Q&A sites to grasp as much information as possible before making any decision.
Answering the niche-related questions will portray you as an industry expert and increase trust in you and your brand. In the end, the backlinks you give in your responses will bring actual customers.
4. Sharing on social media
Nowadays, social media is crucial to digital marketing since people are heavily impacted by the content they view on social media websites and applications.
Promoting eCommerce items on social media will eventually attract a large client base and boost brand recognition and trust.
Determine the platforms that your customers use and their favorite content. Use Facebook, Instagram, and WhatsApp to target potential consumers with a well-defined segmented strategy.
Conclusion: Reach All Those Prospects with EvenDigit eCommerce SEO Services
Hope you have understood why SEO is essential. With our strategies and checklist, you can successfully implement SEO for eCommerce websites.
If you believe this won't be of long-term use, visit our website to learn more about eCommerce SEO and take your store to the next level.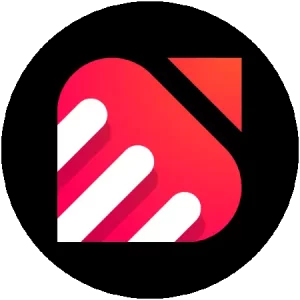 EvenDigit
EvenDigit is an award-winning Digital Marketing agency, a brand owned by Softude (formerly Systematix Infotech) – A CMMI Level 5 Company. Softude creates leading-edge digital transformation solutions to help domain-leading businesses and innovative startups deliver to excel. We are a team of 70+ enthusiastic millennials who are experienced, result-driven, and hard-wired digital marketers, and that collectively makes us EvenDigit.
Read More