Make Website Your Greatest Digital Marketing Tool
Websites aligned with the digital marketing aspects enable businesses to generate leads, sales, and awareness, ensuring online growth.
Millions Of Prospective Customers Out There. Let Your Website Bring Them In!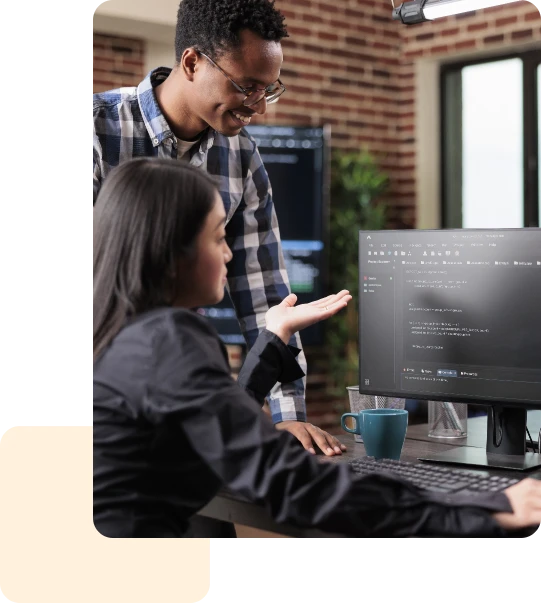 Recent statistics show that 90% of web pages still need to receive leads. This issue happens due to the lack of essential digital marketing aspects like Search Engine Optimization (SEO), Conversion Rate Optimization (CRO), User Experience (UX), and much more.
To not let your marketing strategies fail, it is ideal to own a website that seamlessly incorporates all the essential elements to bring in visitors, leads, prospects, and sales to your business.
Custom B2B & B2C Websites Engineered To Perform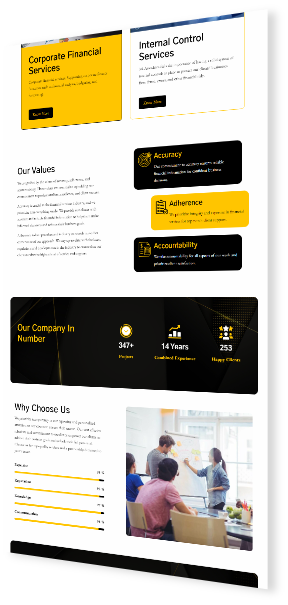 Professional Accounting and Bookkeeping Firm
Transformed their digital presence with a sleek, user-friendly website.
LAUNCH THE WEBSITE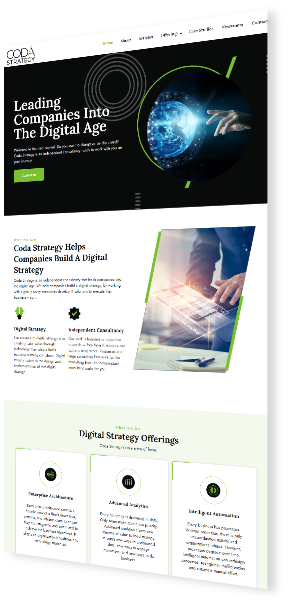 IT solutions To Build A Digital Strategy
The WebSorcerer helped with advanced analytics and a redesigned website, fueling business optimization.
LAUNCH THE WEBSITE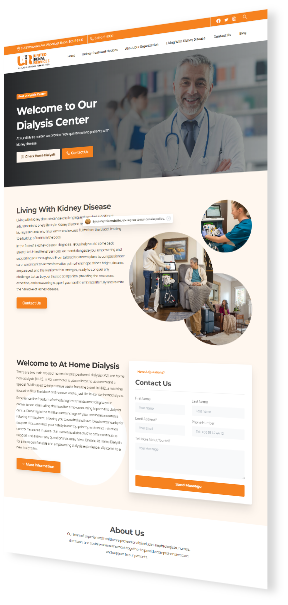 Provide Exceptional Dialysis Care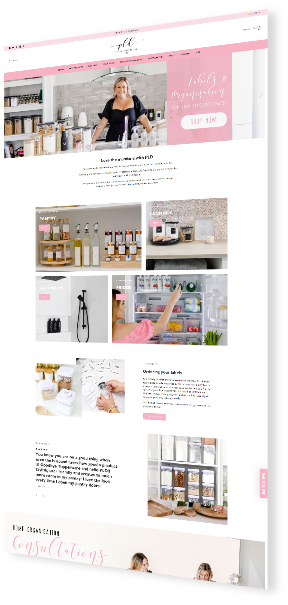 Labels and Storage Solutions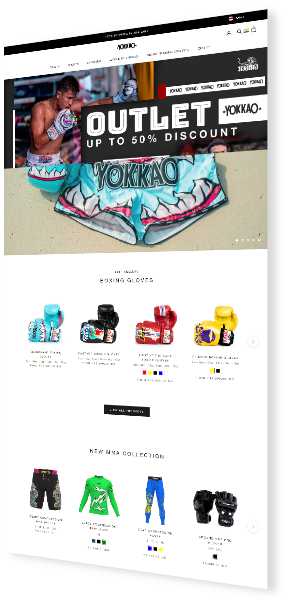 Muay Thai and Boxing Industry
Streamlined marketing success with developer support for seamless operations.
LAUNCH THE WEBSITE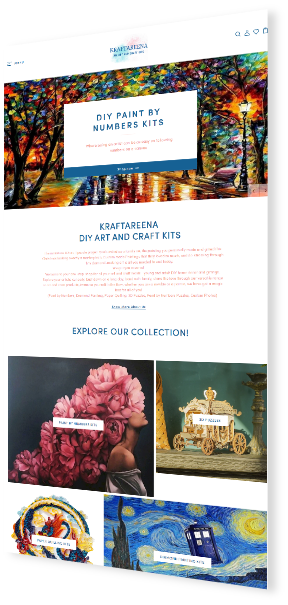 One-Stop Shop For All Your DIY Needs
Redefined their online presence with a stunning new theme and expertly configured store.
LAUNCH THE WEBSITE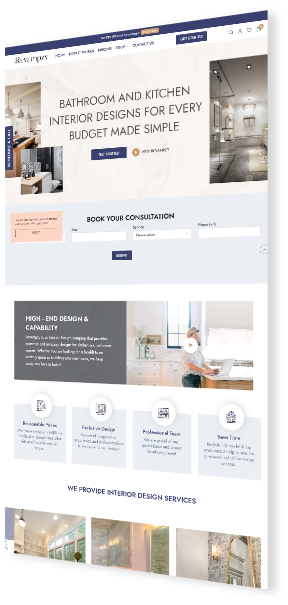 Bathroom And Kitchen Interior Designs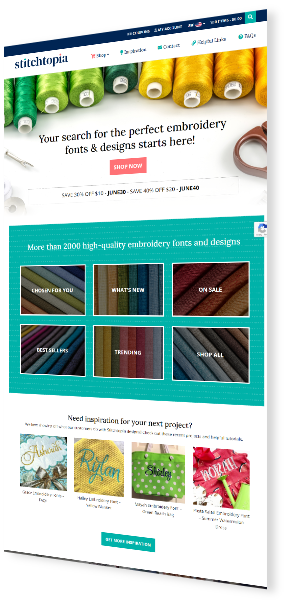 Best Embroidery Font & Designs
Resolved back-end issues and tracking challenges, empowering their online fabric haven.
LAUNCH THE WEBSITE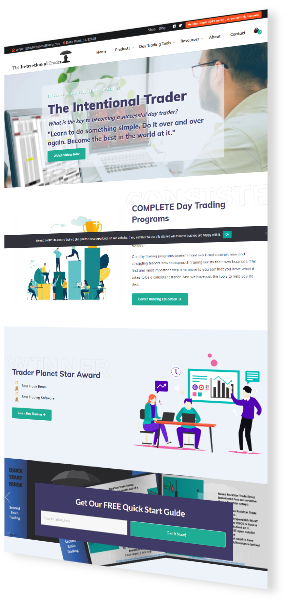 The Best NinjaTrader Indicator developer
Transformed the website, amplifying strategic insights for trading triumphs.
LAUNCH THE WEBSITE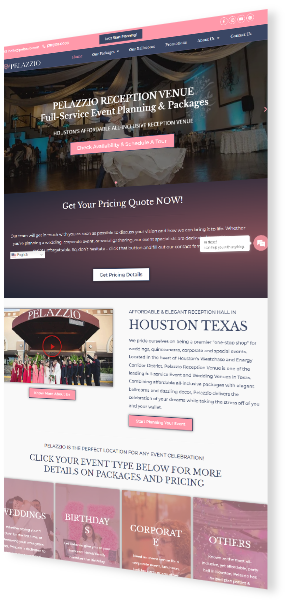 Wedding and Event Venue in Houston
The innovative heads ignited web experience with speed and user-centric design.
LAUNCH THE WEBSITE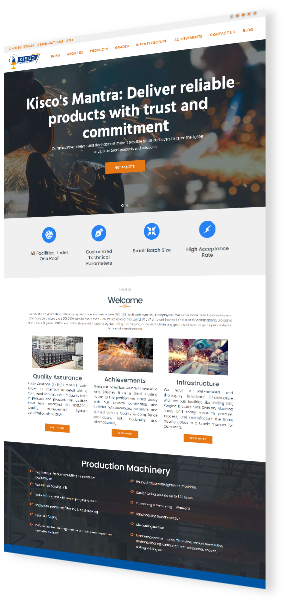 Alloy Steel Products Manufacturer
Unleashed digital potential with a CMS website, server migration, and ongoing AMC support.
LAUNCH THE WEBSITE
Our past volumes testimony the efficiency we bring.
We don't bring just traffic. We bring loyal brand engagement with surpassing year-on-year growth

Erica Ridgewa
Owner & Founder, Revampzy
I was impressed by their organization, professionalism, and attention to detail when understanding my company.
Create A Scalable, Functional, And Clean Code
Our web development specialists make it easier for you to:
Increase business visibility by becoming search engine friendly

Achieve better conversions with a seamless user experience(UX)

Gain a higher number of leads and conversions for your brand
We maintain your visibility to prospects by:
Proper business understanding

Creating a compelling call to action

Creating well-optimized content

Integrating essential third-party features

Thorough audit to ensure no errors
Web development strategies are made to fit your needs business needs.
Requirement Understanding
Theme Search
Development Server Setup
Theme Installation and Setup
Creating Pages
App Integration
Testing
Optimization
Going live
Requirement Understanding
We'll ask for initial details regarding the project/job, including the number of pages, products, blogs, CRM/App, and integrations. Which then helps us in estimating the efforts and cost.
Theme Search
After understanding the requirement, we do a theme search and finalize 2-3 themes with higher performance and most of the required features. Using a premium theme offers rich functionalities and lifetime security/features updates. If any element is needed and not provided by the theme, we customize the theme by using a child theme.
Development Server Setup
Suppose we don't have the option of creating the product on the live domain. In that case, we create a subdomain called the development (staging) server and do the development work. Once the product is ready, we migrate the developed product to the production (live) server.
Theme Installation and Setup
This step includes installing WordPress and installing the theme and required plugins. Once the setup is complete, we do the branding, including the logo, fonts, and color theme.
Creating Pages
Creating Pages (Pages, Products, Blogs, Categories)
We create the required types of pages, including products, categories, and blog posts, with optimized images.
App Integration
Required app integration (Payment, CRM, etc.)
This step includes setting up the required plugins/apps, which can be a payment gateway, CRM integration, subscription setup, or SMTP setup.
Testing
Testing (Mobile Responsiveness, Forms, Test Orders, etc.)
Once the content is created, we do the testing of the product. Here product owner is also required to review the product and share the feedback/inputs.
Optimization
Website/Store Optimization
In this part, we delete the redundant data from the store/website, including extra pages, images, etc., and set up a caching plugin. When there are few (or no) apps associated with the main domain, we integrate Cloudflare, the best CDN on the market today, which is free.
Going live
Once everything is tested, we move the site to the production server and test it again to ensure the users can use the site properly as expected without any glitches.
Clients are more than just clients to us.
They are our partners and our extended families! Meet some of the prestigious members of our family.
Get our Free In-depth Website Audit Report!
Website User Experience Analysis

Speed Analysis

Mobile Friendliness Analysis

Image Alt tags Analysis

Title/Descriptions Analysis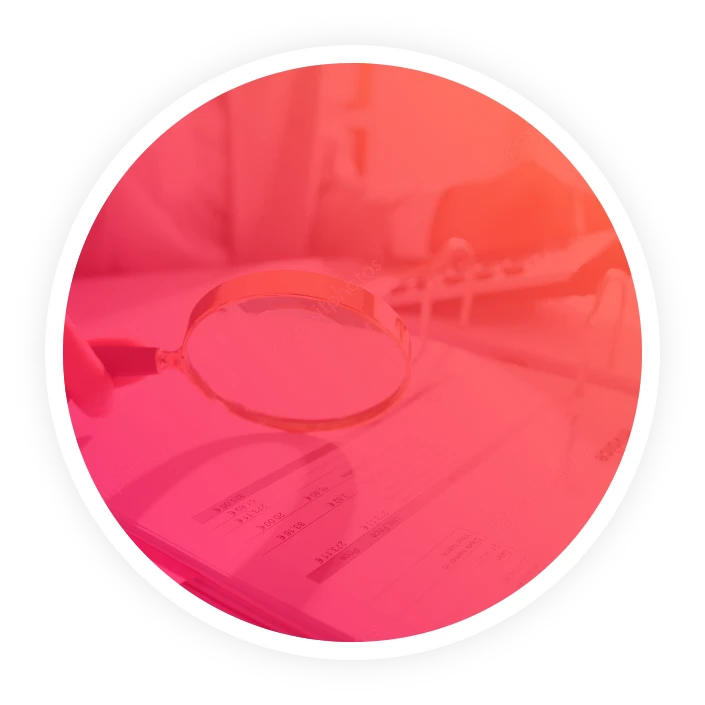 The report includes several details and recommendations that might be overlooked even in a paid website audit.
Heading Tags Analysis

Call-to-action Analysis

Robots.txt File Analysis

URL Structure Analysis

Content Analysis
OUR Web Development SERVICES
Our services go beyond website design & development!
You can accelerate the growth of your business with additional services.
WordPress / WooCommerce Development
Present attractive and effective user experience for your websites or online stores.
Shopify eCommerce Development
Upgrade Shopify stores with best-performing themes and provide premium user experience to boost eCommerce business.
HubSpot CMS Customization
Boost lead tracking and conversion rates with customized web development for your business.
Landing Page Development
Achieve faster conversions with attractive and engaging web page design.
Website Maintenance
Rest assured of website functionality and security with a dedicated, proficient team.
Frequently asked questions