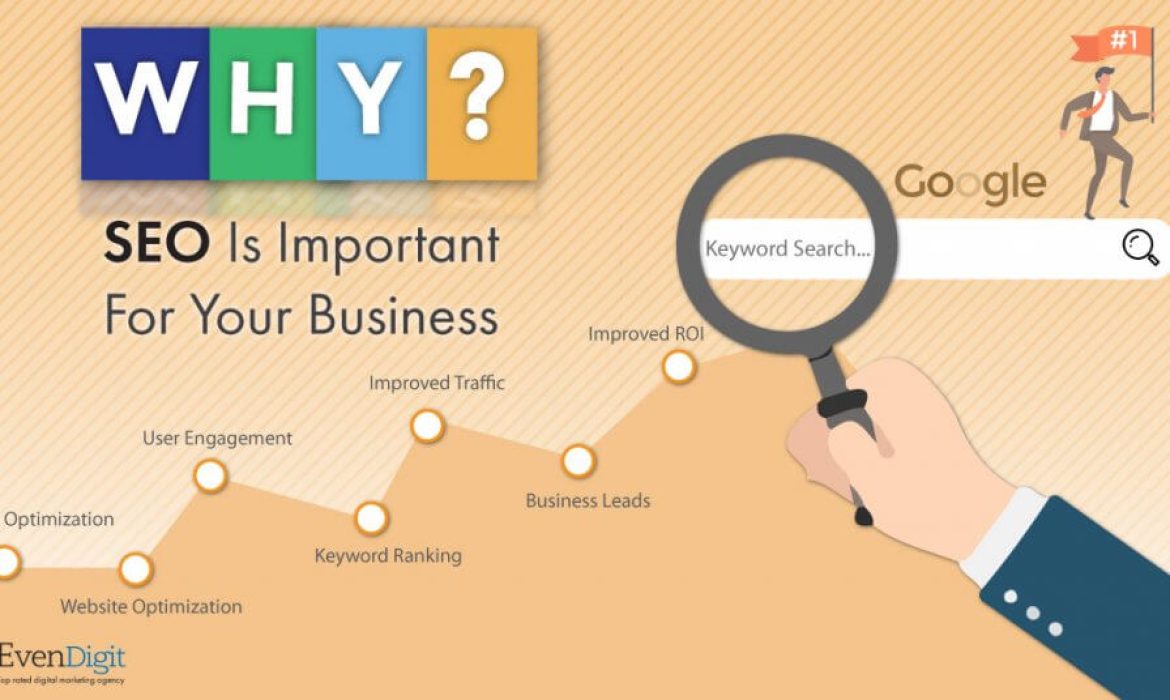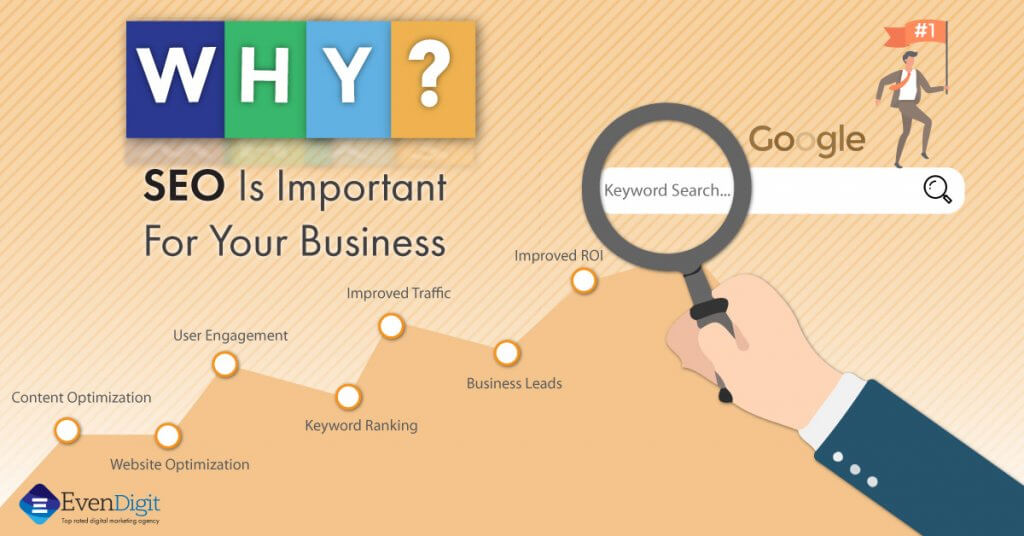 Today 93% of consumers search the internet before buying any product or service. They enter some search queries called keywords in the search box of search engine like Google that reflects their intent and gets a list of relevant websites in return. They visit websites that appear to be more relevant to their idea of search.
Do you know why they visit those websites?
The answer is very simple!
It's because they found it at the top of the results. These top ranking websites on Google build credibility in the eyes of your customers, and therefore your consumers turn to them. This is how SEO helps your business grow.
Also, your competitors are on the internet and coming at the top in the lists. They are making every possible effort to reach their customers, are you? If not, you need to know-how SEO helps business.
Do you know, if you are not at the top of these lists then, you are never going to reach your customers online; moreover, you are losing money every way. Let us explain why SEO is important for your business?
You are missing on around 63,000 searches every second that gives you a million opportunities for your business to be found on the internet.
You are losing 14.6% leads, after, you generate better search results. However, it depends on the strategy you follow.
You are missing out on the opportunity to outperform large competitors in an affordable and effective way. Big brands are investing in massive amounts to advertise their businesses.
You are ignoring the huge potential of organic traffic online that can contribute more than 40% of your company's revenue.
You may not know where your customers are coming and what they like. You are unaware of your customers' choices, behavioral patterns, demographics, and how they search for a product.
You are wasting time on cold calling, networking, and other types of push advertising. An internet search can get you that immense fame as it is the most popular way to get your business known today within 6-8 months.
It dominates the industry as it is preferred by more than 70% of marketers worldwide.
To gain that popularity among people and get your ideal customers, you always have to be on the top, or you will miss on a large section of customers that are on the internet.
If you wondered why your competitors are ranking better, that's just because of the simple yet effective digital marketing tactic SEO! Let's understand in detail, what is it?
What is SEO? What is the Importance of SEO?
SEO stands for Search Engine Optimization. It is a process that helps your website to rank higher than other millions of websites, in response to the specific keywords when searched on the internet. It improves the online visibility of your website and increases traffic. This way SEO impacts your business.
For instance, if you have an online store, then how would you let your customers know? Either you will post it on social media or WhatsApp them the link. Well, that will be a handful of people you will be able to share the link. You should think of more extensive section that you are missing, for which you need to work on your SEO and rankings.
You will have to get to the top of the results to reach your customers for which lets Google know first. Therefore, we always say let "Google follow you, people will automatically follow you." As soon as your visibility increases, more and more people will come and visit your website.
Why Do Business Owners Need SEO?
Google and other search engines use algorithms to analyze indexes, and based on that, they rank millions of websites available on the internet.
SEO optimizes your website in such a way that it aligns with these complex algorithms by applying different techniques. These techniques act as signals for search engines, which they evaluate to assess where your website has to be ranked as compared to other sites.
When we talk about signals, numerous signals can be considered, such as meta tags, title tags, and links coming from other sites to your website. However, an important consideration to be made here is that they analyze your website for quality, not quantity, so that they can provide better and relevant results in response to the searches.
At EvenDigit, there is a SEO process that we follow while optimizing the websites. Here are the SEO action steps:The very first step in optimizing your website is to understand the target audience as to who are they? What will they see and explore when they visit your site? Or what keywords are they likely to use to search your products and services?

Then based on the keywords, it is essential to use customer insights to create compelling content. The content should match the user intent and include those relevant queries that engage them for a longer time and triggers action.
On-Page optimization is one of the major parts of SEO to do. Example, title meta tags, fixing the technical errors of the site, and making it search engine and user friendly.
Using backlinks to improve the website ranking as search engines do consider backlinks. However, make sure you don't add a bunch of backlinks coming from random sites as it may hurt your search engine rankings.
Competitors analysis is a major key area to focus and hack the competitor's growth through different SEO tools.
How is SEO important for your business?
SEO is important to rank a website in search engines like Google, it increases online visibility and improves the click-through rate, driving people to the site. If you are getting more relevant people to your website, you have more customers to purchase your products/services, and this is how a business can grow.
Here's how companies from different industry domains have taken advantage of SEO and grew prominent over time.
Asos:

Asos.com is a British fashion and cosmetic retailer based in London that sells around 850 websites along with its clothing and accessories line.
It became one of the biggest fashion stores with the monthly traffic of 7.3M as it tried time for SEO. It is depicted in the screenshot below that it had 1.4M keywords ranking on Google, and the traffic cost is $7.6M. The traffic cost shows an estimated amount they might have been paying to Google every month to get the number of people they are receiving right now through SEO.
These are all results of a smart SEO strategy employed to increase traffic more than their generic competitors.
Coursera: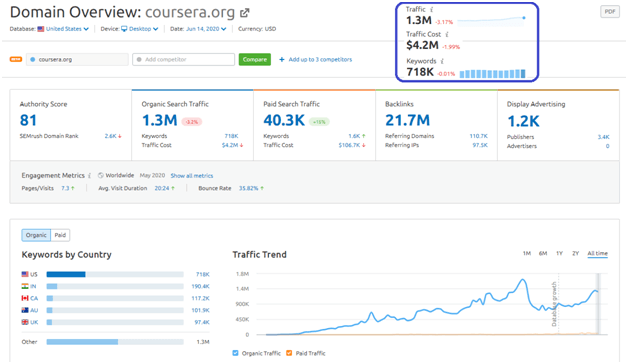 Coursera is an online learning platform based in California that offers open online courses, specialization, and degrees in varied subjects.
The company grew big overtime in the digital landscape and now has 1.3M monthly traffic with 718K keywords. It has 21.7M backlinks with 110.7K referring domains. The estimated traffic cost is $4.2M.
Camping World Holdings: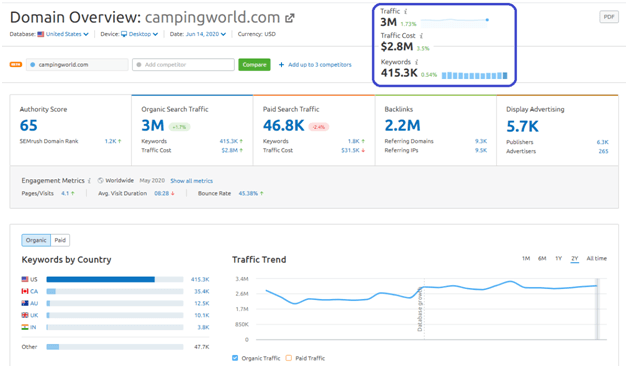 Camping World Holdings is an American organization based in Illinois. It deals with recreational vehicles, recreational vehicle parts, and services associated with it.
Using the best SEO strategy, it outperformed companies of a similar domain and now has 3M traffic per month on its website with 415.3K keywords ranking on Google. It has 2.2M backlinks and 9.3K referring domains. The traffic cost is $2.8M.
LandWatch :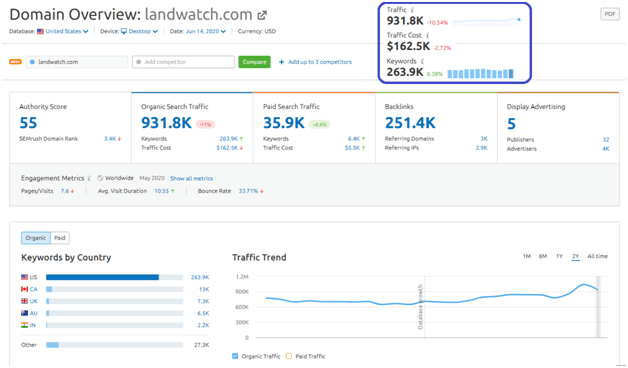 LandWatch is an online giant in rural properties and land for sale based in Washington, United States.
It increased its engagement and generated massive leads online with the help of SEO. It has a monthly traffic of 931.8K with 263.9K keywords ranking on Google. The traffic cost stands at $162.5K. The company earned 25.4K backlinks and has 3K referring domains.
Upack:

Upack is a self-move service that helps people with loading and unloading their stuff to the preferred location.
SEO helped increase online visibility, and they have the traffic of 158.4K per month with 71.9 keywords ranking on Google. They earned 183.5K backlinks and have 3.8K referring domains. Their traffic cost is $1M.
As you can see, the results are incredible; it depicts that SEO has proved to be a game-changer for these brands. Apart from this, your company can benefit in different ways from SEO, where your business can get a new lease on life. Moreover, the popularity you will get online will be dramatic, and the results can be revolutionary for your business.
What Are the Main Elements of SEO?
On-site SEO
On-site SEO refers to optimizing the content on your web pages and making them search-friendly.
While performing on-site SEO, you need to optimize website structure, keywords, internal links, image alt attributes, and other elements to enable search engines to assess your website content.
Keywords
Keywords are a critical SEO aspect of a website that decides its ranking on search engines. These are nothing but the words & phrases that potential customers search online.
Also, do not try to stuff keywords in your web pages, as this practice can backfire on you by resulting in a negative customer experience. Use the keywords strategically.
Content
Google prioritizes ranking a website with high-quality & relevant content that provides users with the useful information they are looking for.
Avoid:
– Duplicate content
– Automatically generated content
– Unnaturally keyword
-stuffed content
Local SEO
Local SEO is a strategy in which you need to optimize your website to gain local search rankings. It is an amazing way for local businesses with physical locations to attract their local target audience.
Off-Site SEO
Off-site SEO refers to the improvements made outside your website to increase search engine ranking. Backlinks are the most important off-page SEO element. These are the links that link one website to another.
For improving your search engine ranking, focus on both the quantity and quality of your backlinks.
Here are 5 reasons why you need SEO for your business:
1. SEO will help people find you on the internet
There are many businesses on the internet about which you don't know and seriously what's the point of having a website when people can't find you? You can't let your website bury under pages. Implement SEO to get your business found, liked, and noticed on search engines like Google, Bing, and Yahoo that gives more clicks and views by potential customers.
2. SEO is the way to relevant traffic
Another essential reason to implement SEO is to attract relevant traffic because the right customers coming to your website stand higher chances of getting converted. Targeted customers are becoming your subscribers, and then your warm leads, it is the ideal flow.
3. SEO helps to build trust and credibility in the long run
A good SEO strategy can make or break your brand online. As you know, everyone searches for your products and services on Google before purchasing. Ranking on the top of the results on the first page can get you a long way as people tend to trust you—this way, SEO builds credibility and contributes to making your brand better and well recognized over time.
Moreover, it converts your brand into a top brand as your ranking can spread a positive word of mouth among people. And, more and more people will come to visit your website. So, higher traffic, recognition, and brand value, you get all three in one package that's SEO!
4. You can convert a local business into a global business
When you are on the path of achieving great, you always think big and then think bigger. Similarly, with your business, there is no limit to grow globally online. When you think of taking your business to a global level, it is challenging but equally rewarding in the long run. If you are looking forward to achieving some international success in less time, it's better to focus on collective website properties to gain success on the internet. SEO helps local businesses to get global acclamation.
5. You can get a million opportunities to market your products and services
Since you target more and more keywords, you have a better scope with different keywords related to your business. When you have an idea of which keywords you are ranking for, you will get to know the pattern of customers and how they browse or what they look for. For instance, if you sell shoes, you can target different categories of customers, such as shoes for men, shoes for women, shoes for girls, and shoes for kids. So, you have four different segments in the market to target for your shoe brand. This way, you discover an opportunity in these keywords to outperform your competitors.
Here are some of the mistakes business owners make while hiring an SEO agency.
Which kind of businesses need and invest in SEO?
When it comes to SEO for your business, whether you have a little competition or you are struggling to rank at all, if you have a website, you must invest in SEO.
Moreover, if you are a startup, it will help if you invest in SEO because startups struggle for visibility and brand recognition in the initial days. Also, it depends on the quality of the products and services you offer. Still, SEO is crucial to your online success.
Here are some common industries and businesses that can implement SEO to gain better visibility, double traffic, higher sales, and higher ROI.
Education
Travel and Tourism
E-Commerce
Healthcare
Retail
Home Services
HVAC
Manufacturing
What is the right time to invest in SEO?
If we talk about the best time to invest in SEO, then it is as early as possible because it takes some time to get results for the competitive industries. It is always recommended to start the SEO expert involved from the beginning of the website development so all the SEO aspects can be considered in the website from the beginning and it will prevent the rework during On-Page SEO optimization.
You need to cultivate this practice as early as possible because waiting in vain can hurt your rankings, so if you haven't started yet, the right time is now!
If you are not doing SEO, you are giving a good opportunity to your competitors to grow.
If you also want to rank on Google for search queries related to your business and bring more people to your website which can convert into your customers, we can help you. We would love to shoulder the responsibility as our team of 40+ young and enterprising professionals with a record of 40,0000+ working hours is ready to help you. We have already completed 523+ projects successfully and have 500+ satisfied clients with a 98% project success rate in more than 13 countries.
Final Thoughts
To conclude, by not optimizing your website according to the search engine, you are limiting your website's potential and drawing away the actual results you should get.
If you are juggling and don't know from where to start optimizing, take help from our SEO experts. We can optimize your website to the core and make it absolutely SEO-friendly.
Contact us right now. We are waiting to see you grow with us!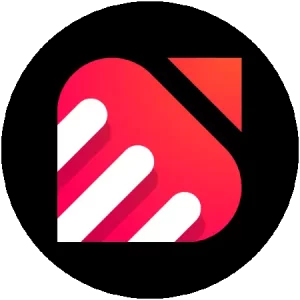 EvenDigit
EvenDigit is an award-winning Digital Marketing agency, a brand owned by Softude (formerly Systematix Infotech) – A CMMI Level 5 Company. Softude creates leading-edge digital transformation solutions to help domain-leading businesses and innovative startups deliver to excel. We are a team of 70+ enthusiastic millennials who are experienced, result-driven, and hard-wired digital marketers, and that collectively makes us EvenDigit.
Read More