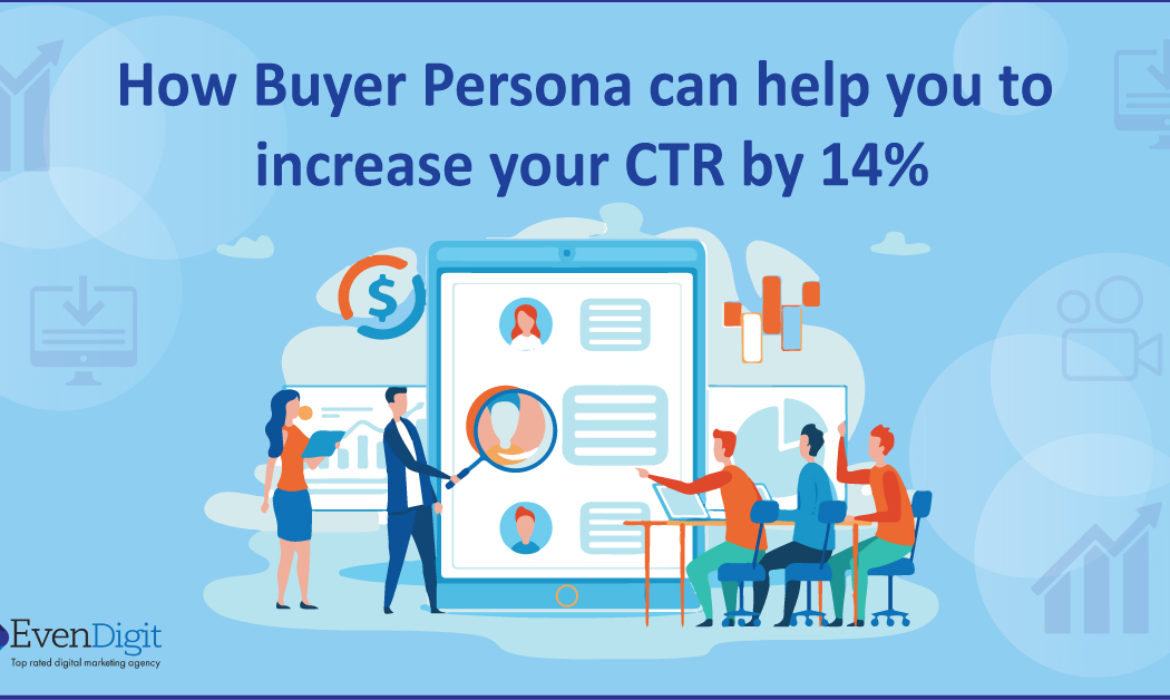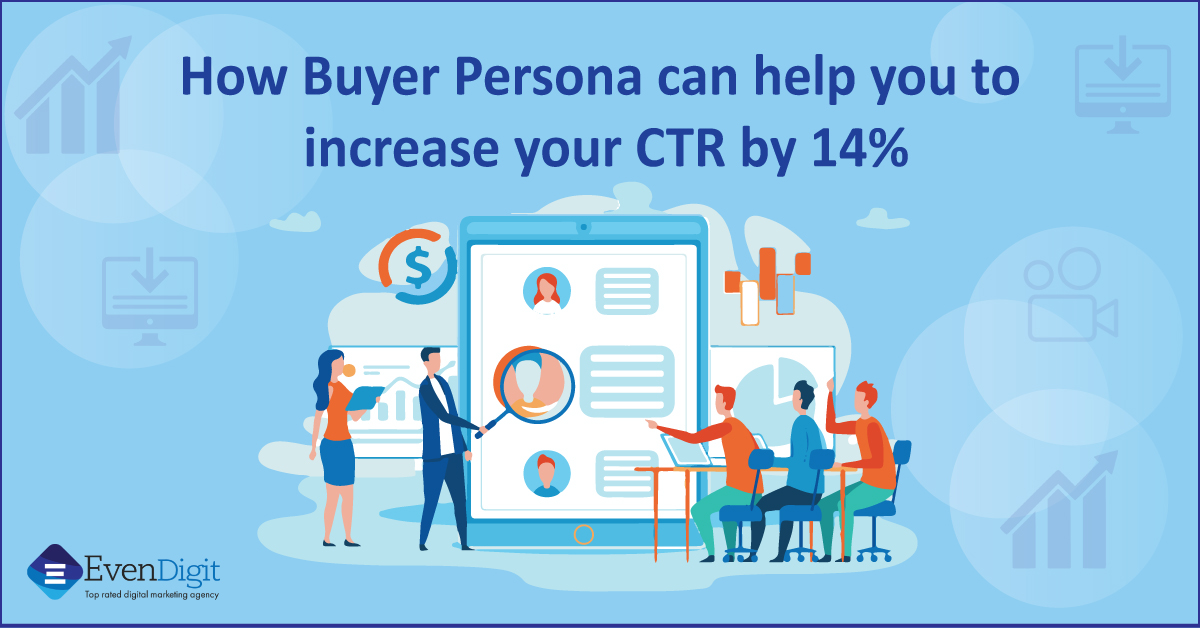 Are you struggling to interact with your customers? Convert those prospects into customers? Become the first choice of your customers?
If yes, that's because you don't know them!
Customers are the heart & soul of business. To reach them, interact with them and convert them, you need to be in their shoes. That's only possible by creating buyer personas!
Buyer personas are nothing but fictional representations of your ideal customers. It gives you insights into how and why a customer buys your product. Today, 44% of B2B marketers use buyer personas, and you should do too!
Why Buyer Persona is Important & How Does It Help?
Usually, brands create a marketing strategy according to what they want the customers to know. Are you doing the same? You are just wasting your efforts and increasing the risk of losing your customers through this.
Customers tend to trust a brand that addresses their concerns, pain points, needs, and wants. But how would you know what they want? Through buyer personas.
Buyer personas provide detailed insights about your customers. Not just this, it sets the tone of your entire marketing strategy and how the brand should interact with the audience.
1. Helps You Identify Needs & Wants of Customers
Through buyer personas, you get a sense of what your prospects like, dislike, need, or want and know what information they are looking for.
You also understand what you should offer, how to interact with them, what type of content to produce, which marketing activities to perform, which channels to use, what information to post, and so much more. Buyer personas also help you identify new opportunities to solve the customers' problems.
2. Understanding Purchasing Decisions
The purchasing decision is the thought process that leads a customer to purchase a product or service. Buyer personas help you understand that process and how to get in front of the prospect at the right time.
For instance, the persona shows that prospects do 95% of the research online before buying. With relevant and informational content related to customers' needs, you can easily appear in front of them and persuade them to buy.
3. Allows You To Segment
Based on different buyer personas, you can segment your audience. By this, you can create content and offer targeted content to specific personas. These personalized emails would engage the audience.
While the visitors visit your website and fill a form, ask them which persona they fit in. It will help you list contacts easily in the specific persona.
What If You Don't Use Buyer Persona?
Targeting the audience without buyer personas is like throwing an arrow blindfolded without setting a target! Nobody knows where it will hit, and even you lose track of direction to throw. Ultimately you waste the chance.
Similarly, when you target without buyer personas, you cannot identify who your real audience is. Executing non-targeted campaigns have zero chances of you reaching your actual buyer. You ultimately waste your resources and lose track of whom to sell by targeting anyone & everyone.
Here Is How To Use Buyer Persona Effectively
1. Write eBooks & Blogs Keeping A Specific Persona in Mind
Buyer personas give you insights into what customers want and the problems they are struggling with. Using that information, create an eBook or publish a blog that solves the problem and answers a particular persona's questions. You can even target long-tail keywords through blogs.
2. Create Videos
What if you get to know during the research that one of the personas hates reading? What would you do? Create videos as the customer will prefer watching videos to reading a long blog post or an eBook. And offering diverse content types according to customers' preferences helps you achieve amazing results.
3. Optimize Landing Pages For Personas
Having the same landing page for every persona could affect your conversion rate as every user responds to different designs and content. So, optimize landing pages.
You need to change the design and content of the page according to a specific persona or, let's say specific audience. Say if you target an older audience, do not use smaller fonts or quirky content as they would have difficulty reading and instead of attracting it would confuse them.
4. Reallocate Your Ad Spend & Human Resources
Once you have created buyer personas, you will get a clear idea of which channels your ideal customers use, where they spend most of their time, which resources they prefer, etc. You need to be there where customers are.
So, audit your current spending and reallocate it on the platforms mostly used by the personas. Just like the ad spend, reallocate the personnel as well. If you find that most of the time by the ideal customers is spent on Twitter, make sure you have a dedicated Twitter team to monitor and engage with your target audience.
5. Audit Your Existing Content
To attract specific customers, you need to create specific content. Perform a content audit and analyze whether the content aligns with your buyer personas? If not, update it.
6. Segment Out Negative Personas
A negative persona is the semi-fictional representation of people who are not your ideal customers. Creating negative personas sharpens your knowledge and understanding of your target customers.
After which, you can easily segregate bad apples from the basket. It prevents you from wasting resources on the wrong customers and helps you create the best marketing strategy to target the right audience.
Target Right Customers Using Buyer Personas
What if you do not create buyer personas? Whom will you target? Not every individual out there is your target audience. For instance, if you offer digital marketing services. Who will your target? Of course, business owners who want to promote their brand and not school students.
You will gain nothing but lose your time, cost, efforts, and everything by targeting anyone & everyone. And no business owner wants this to happen.
Buyer personas safeguard you from such a loss! These define who your target customers are, their needs, wants, challenges, goals, preferences and, in turn, give you a deeper understanding. 90% of companies who use buyer personas claim to know their audience and what they want.
Trust us when we say that buyer personas are the pathway to reach your target customers. You become aware of what strategies to perform, how to perform, and so much more with the help of buyer personas.
As a Result, Increase Your CTR
When you target right, your CTR automatically swells up. And increased CTR is a telltale sign of excellent marketing strategy. CTR is nothing but the ratio of clicks to total impressions.
CTR is not limited to the ads, but it could refer to the number of clicks on email links, number of clicks on social media posts, number of clicks on CTAs of your blog posts, number of clicks on CTAs of landing pages, or number of clicks on videos.
Once you set the buyer personas, you get to know who your target audience is, what they are looking for, and their interests, needs, preferences, and wants. Thus, you craft your marketing strategies in a way that appeals to them. You start speaking in their language and appear in front of them the way they like and on channels they spend their time on.
And relevant marketing and content impresses them and entices them to click on your link, ad, video, etc. Which, in turn, swells up your CTR and chances of conversions to a great extent.
Take a Look At How Buyer Personas Help Businesses in Their Growth
Buyer personas are a powerful tool that helps the business grow and reach new heights. We have witnessed the results while performing digital marketing for one of our clients, ABC Training Academy.
It is an Australia-based training institute that offers PTE, NAATI CCL & IELTS exam courses to international students and helps them achieve their desired scores. Initially, nobody knew about the brand, it had a limited online presence, and digital marketing was in quite a bad shape.
Zero organic traffic on the website, poor rankings on local search queries, poor website appearance & content, poor engagement on social media platforms and emails was hampering the brand to a great extent.
To deliver quick results according to the client, we started with rectifying aimlessly & targeting everyone. Our team started putting in efforts day & night. Even conducted meetings thrice a week to identify the challenges. Also experimented with various strategies, ran A/B testing, optimized content quite a few times to drive engagement, and ran ads.
Over 6 months, we continued with this practice, But still, nothing worked. Instead of generating new leads and setting their way up to success, the brand was just heading backward in losses.
We were truly on the edge of giving our hopes up. But our strategy team realized that the mess was all over the place. We were targeting each & everyone, from a kid to an adult, everyone. And we did not know 'who' the actual audience was.
Now, the question was how to identify 'who' is the target audience? Where can we find them? How to understand them?
The answer was Buyer Personas!
Our professionals identified the segment of target audience. We developed different buyer personas of the client's ideal customers that are the people who want to migrate to an English-speaking country to study abroad or to become a permanent resident.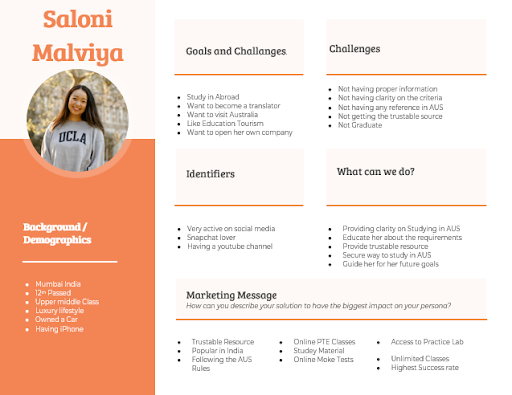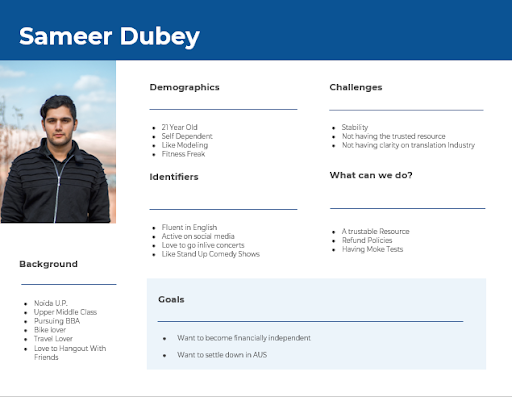 We further streamlined our digital marketing efforts according to the insights mentioned in the buyer personas. We revamped the website design and executed video marketing, social media marketing, content marketing, search engine marketing, paid advertising, & email marketing to get the results.
After months of implementing our strategies, the results were surprising!
– CTR increased to 53.1%
– Organic users on the website increased from 0 to 125K+/.
– The website gained 1st position for the keyword 'PTE Online Coaching' in Australia.
Today, the training institute is a popular name worldwide.
Not just this, buyer personas support a business in numerous other ways such as:
Helps You Streamline Marketing According To Customers
Creating buyer personas helps you know your ideal customer from the inside out. It guides you through the customer's psyche and tells you why they will buy your product or service. You can easily tailor your marketing message, content, and even your products according to their perspective by knowing all this.
Makes You Stand Out From The Competitors
Many businesses produce content telling why they are best. But only a few put in their efforts to publish what customers actually want. And users today want to feel that content is specially produced for them.
When you focus on understanding your customers, identifying their problems, needs, and wants, you come up with the best solutions. In turn, this makes you a trustworthy source of information in their eyes.
Helps You Identify New Opportunities
You constantly remain in touch with your ideal customers through buyer personas. In case of any change in their behavior, these help you identify how you can improve your products to appeal to them. You can even introduce new products to address their needs and grow your business.
Final Thoughts
You must have understood through the above case study that ABC Training Institute was initially not doing well. After incorporating buyer personas in their marketing strategy, the brand flew to success.
So, whether you are a startup or an already established business operating on a big scale, creating buyer personas makes you reach your potential. You can create some creative buyer personas for free in just a few steps using our Persona Generator Tool. And if you wish to gain deeper insights into those personas, contact our experts.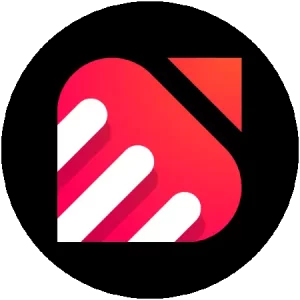 EvenDigit
EvenDigit is an award-winning Digital Marketing agency, a brand owned by Softude (formerly Systematix Infotech) – A CMMI Level 5 Company. Softude creates leading-edge digital transformation solutions to help domain-leading businesses and innovative startups deliver to excel. We are a team of 70+ enthusiastic millennials who are experienced, result-driven, and hard-wired digital marketers, and that collectively makes us EvenDigit.
Read More