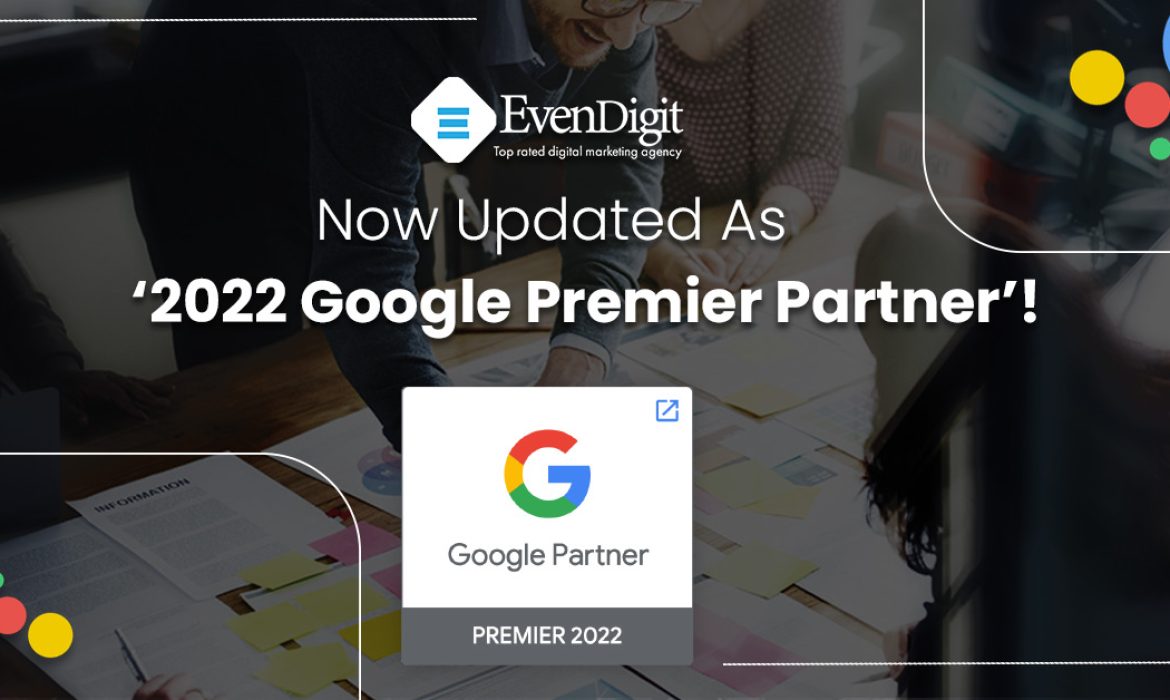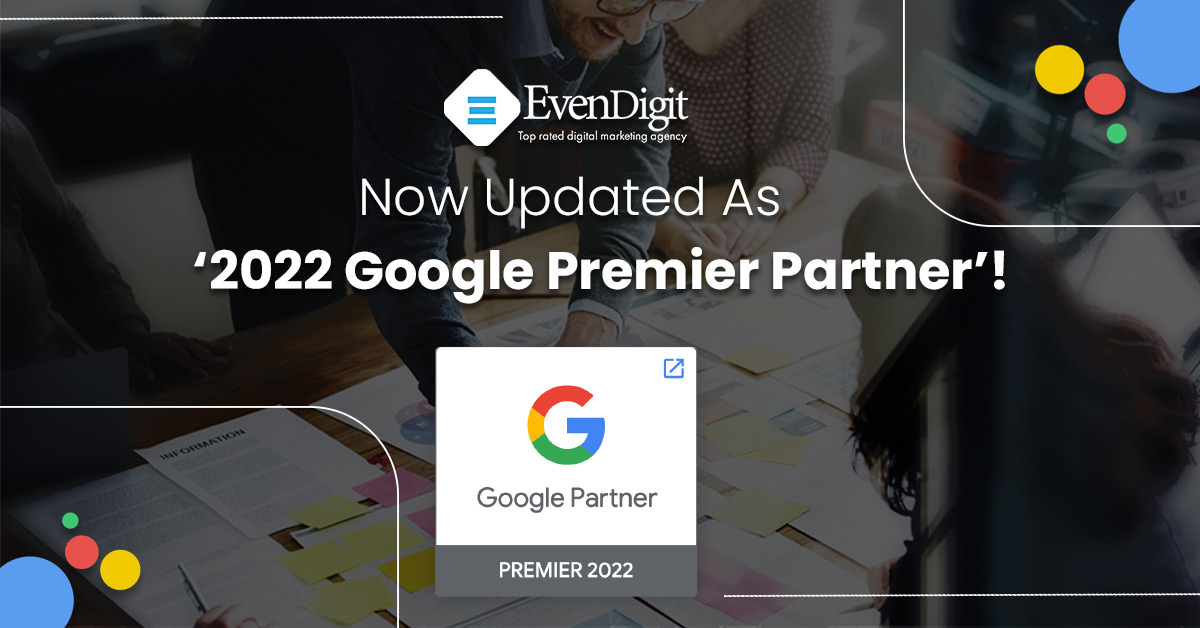 According to a report,
– Businesses drive average revenue worth $2 on every $1 spent on Google Ads.
– Average CTR for the Google ad at the first position is 7.94%.
– People are four times more likely to click on Google ads than any other ad.
This is not it, there are numerous other benefits that a business gets through Google ads!
But for driving such exceptional results, you need an exceptional agency that is a Google Premier Partner. The Premier Partners can drive top-notch results for their clients.
And guess what, your favorite digital marketing agency, EvenDigit, has achieved the '2022 Google Premier Partner Badge'. We are now amongst the top 3% of Google Partners across India. We have access to innumerable benefits of becoming the Google Premier Partner Agency.
If we have got this much, just imagine, what all can you get by working with a Google Premier Partner?
Let's look at some of the amazing benefits below.
Benefits Of Working With A Google Premier Partner Agency
1. VIP Connection With Google
Working with a Google Premier Partner gets you to Google before anyone! Yes, you read that right. Google frequently makes new changes & features to AdWords. You just need not learn about them but stay on top of them to run a successful ad campaign.
Google Premier Partners get access to product betas and detailed insights into the latest changes even before they are introduced to other users and the public. They even get to use the latest technology that the competitors will not have access to.
2. Promotional Offers
One of the most amazing benefits you get by working with a Google Premier Partner is access to promotional offers. When your new ad account is set up through the Premier partner, you get ads credit worth $500. Yes, it's true. But, there are certain terms & conditions that you need to adhere to.
3. 24×7 Advanced Google Ads Support
Are you struggling to get solutions to your campaign-related queries from the customer support team in real-time? Due to the pandemic, the support agent's availability has become a matter of concern.
However, this is not the case when working with the Google Premier Partner. Instead, the grievance handling becomes tenfold swift as they get support on priority. Premier partners can connect with Google representatives related to your campaign or account issues anytime. They get access to 24-hour advanced ad support to resolve their client's problems and bolster their success.
4. Exclusive Access To Google Workshops & Training Sessions
Google Premier Partners are always updated with the latest products & developments. Wondering how? Because they get to attend the workshops, meetings, events, trainings, seminars, and discussions along with other Premier partners by the Google team.
The partners use this information to develop new ads strategies for their clients. Not just this, they even conduct workshops for you.
5. Top-Notch Results
Despite how best the Google ads practices you use for your campaign, the campaign is useless if they are not driving any revenue. But when you hire a Google Premier Partner, you can rest assured. They own that status because they have consistently derived positive results for their clients. They execute the best practices to convert the ad campaign at a higher rate.
Why Should Businesses Choose EvenDigit As Google Premier Partner Agency?
Look no further than EvenDigit as your Google Premier Partner Agency. By winning the Google Premier Partner badge, we have excelled ourselves in terms of:
– expertise to handle high ad budgets,
– client retention & growth,
– overall ad revenue,
– annual ads spend, and so much more.
We have a certified paid team of members who have created, managed, and optimized excellent Google ad campaigns for clients across the globe for 10+ years. Apart from creating new, our PPC experts have in-depth knowledge of restructuring the existing PPC campaigns. Not just this, we also won the Skill Score Galore Hackathon, organized by Google.
At EvenDigit, we know how to deliver guaranteed results to our clients and convert campaigns at a higher rate. We have achieved a 20% success rate in our PPC campaigns, managed $4,500,000 worth of Google ads, and generated 10000 leads/month.
Final Thoughts
At EvenDigit, our experts are updated with the latest Google policies and insights to optimize the campaign performance and drive your desired results. If you are struggling to improve your campaign performance, contact our experts today!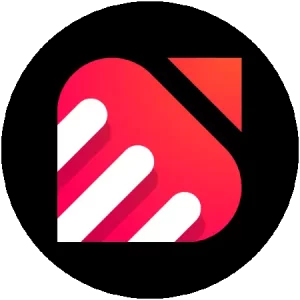 EvenDigit
EvenDigit is an award-winning Digital Marketing agency, a brand owned by Softude (formerly Systematix Infotech) – A CMMI Level 5 Company. Softude creates leading-edge digital transformation solutions to help domain-leading businesses and innovative startups deliver to excel. We are a team of 70+ enthusiastic millennials who are experienced, result-driven, and hard-wired digital marketers, and that collectively makes us EvenDigit.
Read More