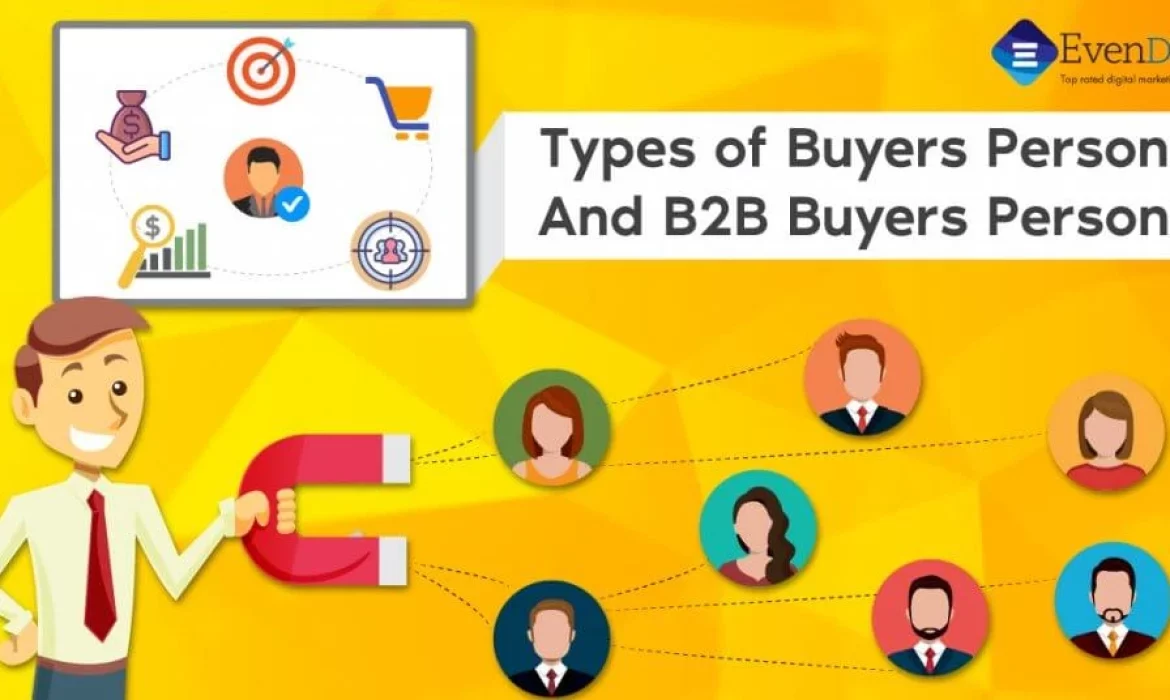 Your marketing efforts are not turning into more customers? Your business product is not efficient enough according to the buyers? Recent studies have shown that winning the consumers over to your business has become more difficult than ever in today's date.
But B2B Buyer Personas are an asset to know for reaching your ideal prospects and converting them into customers. According to Cintell's research, businesses who use well-developed buyer personas effectively in their sales and marketing processes see these results on an average:
10-25% increase in marketing influenced revenue
3X increase in closed sales deals
2-3 months shorter sales cycle from persona-based lead generation.
Personas are not limited to one category but can be segregated into three categories. And every business should create personas according to its niche and type.
Types of Personas
There are three main types of personas to consider, depending upon the research data the team has rooted.
Proto Persona
These are the lightweight personas that involve no new research. They catalogue the team's existing knowledge of who the users are and their wants. Proto personas are also be based on existing user data if your team has any. Otherwise solely based on the team's assumptions about who the users are and what they need.
Pros:
A major value of proto personas is that it makes your 'team's implicit assumptions about your users, explicit. Every team member has different assumptions about the users, and there's a lack of alignment as each person makes decisions on behalf of different intended audiences. So, cataloging provides some shared directions, even if results do not accurately capture the real users as disorganized assumptions can chip away the 'team's focus.
Cons:
As proto personas are not research-driven, they are often inaccurate representations of the users and can be an echo chamber for the team's incorrect guesses. Moreover, if the team finds little something in these personas, they can negatively affect personas in general.
Qualitative Personas
For most of the teams, the best approach for creating personas is by running solid, detailed qualitative research with small-to-medium sample size and then segmenting users based on shared attitudes, goals, pain points, and expectations.
Pros:
Qualitatively derived personas fit the sweet spot for teams when considering the efforts involved in creating them is relative to their value. These personas require a small-time commitment, and the team can gather necessary data and other work.
As qualitative personas are based on user's data, which is accurate and provide key understanding about users motivations, expectations, and needs that are impossible to trace from either analytics data, demographic information, or assumptions alone
Cons:
Due to the small sample size, you may omit the users with unique characteristics or overrepresented outliers with uncommon viewpoints.
Since it is not based on large samples, there is no way you can determine the proportion of users population that each persona represents.
Statistical Personas
Statistical Personas are based on both qualitative and quantitative research. These types of personas require some exploratory qualitative research beforehand to identify what questions to include in the survey.
Pros:
With a statistical type of persona, you can know what percentage of your total base each persona represents. That will help trade-off the decisions that benefit one persona over another.
Cons:
Creating Statistical Personas is quite expensive, time-consuming, and requires experts in statistical analysis. If done correctly, it requires qualitative research and statistical analysis and, in the end, are very similar to qualitative personas based on the same qualitative research data. And this can even leave a mess if not done carefully.
What is a B2B Buyer Persona?
A buyer persona is an imaginative representation of your ideal customer. It is crucial if you want to maximize your sales and marketing activities' ROI. Other than this, the Ideal Customer Profile (ICP) is also used. ICP is ideal for lead generation activities. But a B2B buyer persona is detailed than ICP. It enables you to optimize messaging at all stages of your sales funnel and help you identify how and where to engage with your ideal customer.
A B2B buyer persona goes more in-depth than ICP:
Identifies your best customer's pain points, favorite features, and benefits from your solution.
Improves messaging and solution by asking your sales team about push backs.
Rather than only focusing on pain points, it makes you understand the needs of all the decision-makers.
Along with demographic data, you include firmographic and technographic data in qualifying your ideal customers.
Not only will you get to know your customers' job title, industry, company size, but you will also know your personas KPIs and the decision-makers the customers will need.
Why Do You need a B2B Buyer Persona?
A poorly defined B2B buyer persona will be your sales and marketing team's scariest nightmare. Without this, resources and energy will be drained. An informative buyer persona will improve your entire sales to speak to your ideal customer. If you use B2B data to identify your prospective customers, then detailed buyer personas will help you find your best customers more efficiently.
The sales team will qualify leads before reaching out to them, making it more productive and helping them make more business sales. While creating a B2B buyer persona, you should be using as much data as possible to back it up.
How to Choose the Right Persona
You need to drill down to find out exactly who your ideal customer is :
Prepare a Questionnaire:
The questions in the questionnaire could include some basic demographic information like
Gender
Marital status
Annual income
Location
Age
Children
Education
Industry
Career field
Career goals
Job role/title
What skills are required to do your job?
Preferred social networks?
What publications do you read?
What's a typical day like for you?
Define Negative Personas
Just as important is to create consumer personas is creating negative personas. If your consumer persona embodies your real and ideal consumer archetype, then your negative persona defines an archetypical consumer who is not your target audience.
You will need this because it will give you a clear, detailed understanding of the person/demographic on whom you should not waste your time and resources.
Interview your existing clients
An excellent way to find out more about your ideal consumer persona is to whom your product is already appealing. You might get surprised that you have got more orange lovers than apples.
These interviews will help you to find who exactly orange and apple lovers are. You can use that information in future marketing strategies.
Talk with your sales team
Your sales team will have the key information about your existing customers. They will know what sort of person is interested in your product/service and who usually has no interest. Indeed, you should make your sales team play a vital role in the creation of consumer personas.
Start with only a Few Personas.
While starting, begin with two to three consumer personas. These represent your mostly convertible types of customers-i.e your targeted demographic.
These clients are important as they will continue to form your business revenue base. Even when you think it is time to create more personas and increase your business reach. But hit the perfect persona first and then branch out.
Conclusion
Once your detailed B2B buyer persona is created, you can start to reap the benefits.
Every business needs a B2B buyer persona if it expects to find, convert, and retain more customers. The businesses can see the clarity with increasing ROI in their activities and ensure targeting the right customers. 
Always perform adequate, accurate, and in-depth research so that personas are data-driven and do not include guesses.
You need to understand how your personas should be effectively leveraged to drive revenue and business growth. Be in touch with your customers and remain updated about the latest industries so that your B2B buyer personas remain relevant.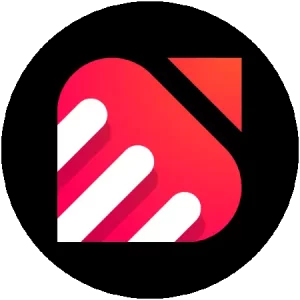 EvenDigit
EvenDigit is an award-winning Digital Marketing agency, a brand owned by Softude (formerly Systematix Infotech) – A CMMI Level 5 Company. Softude creates leading-edge digital transformation solutions to help domain-leading businesses and innovative startups deliver to excel. We are a team of 70+ enthusiastic millennials who are experienced, result-driven, and hard-wired digital marketers, and that collectively makes us EvenDigit.
Read More