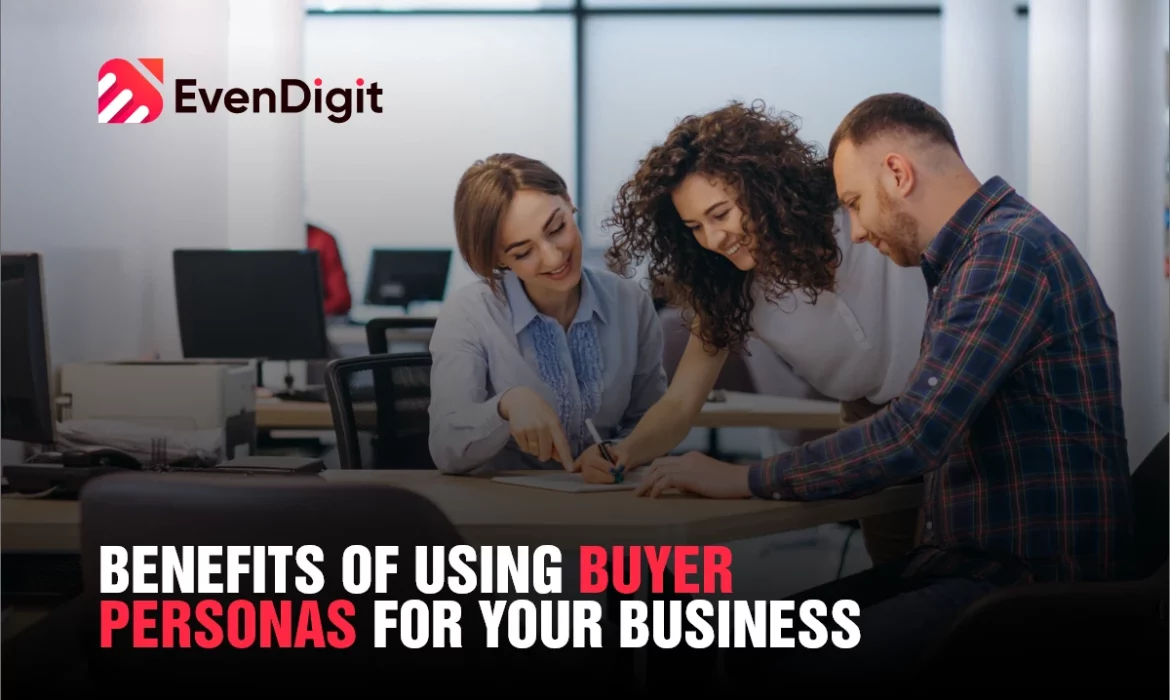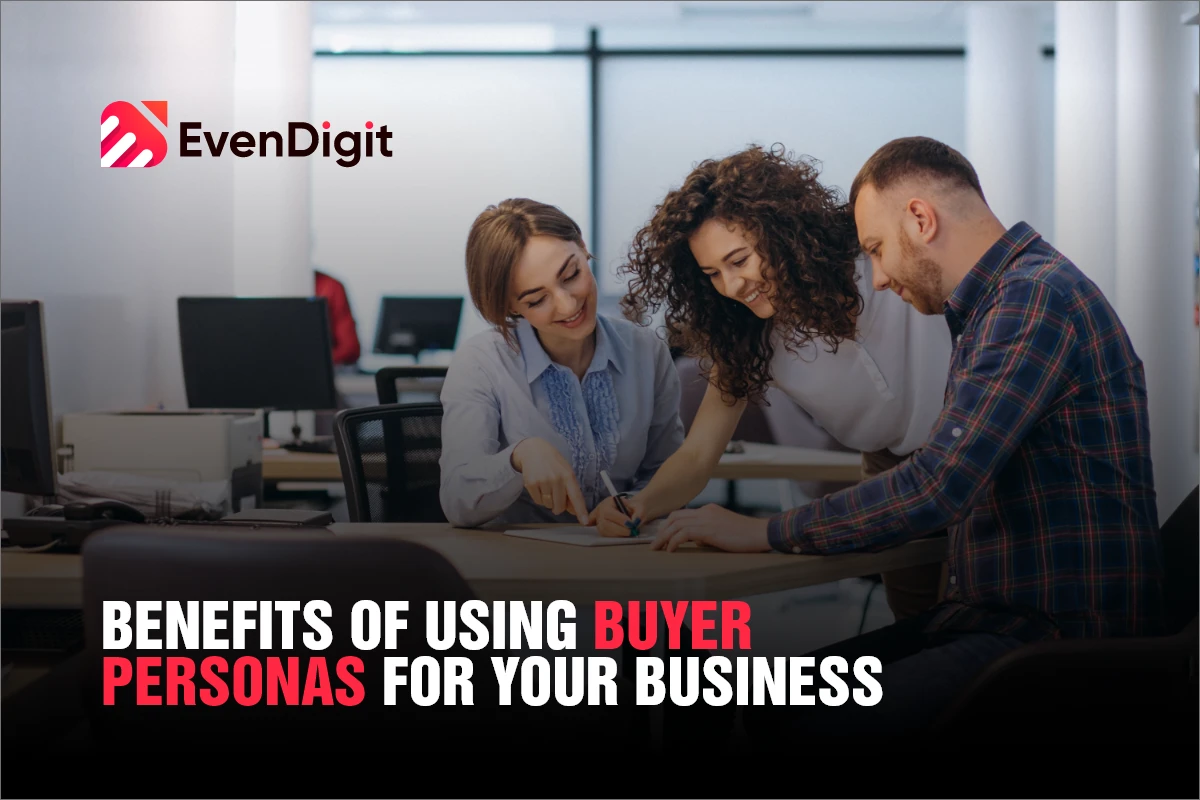 You may have heard the phrase "shooting in the dark".
It means trying, guessing, or aiming at something without proper knowledge or information on a particular or target subject.
If you miss the buyer persona in your marketing strategies and executions, all your efforts will be exactly like "a shot in the dark".
Creating a buyer persona will greatly help if you want positive, fruitful results from the first attempt.
Let's understand the meaning of buyer persona (also known as customer persona, audience persona, and marketing persona) and discover how to create a persona for your business in this blog.
What Is A Buyer Persona?
In this section, you'll also get answers on:
> What is a marketing persona?
> What is the customer persona?
> What are customer personas?
> What is a persona in marketing?
> What are the marketing personas?
A buyer persona is a fictional description of your customers based on data and research. It is a document that lists everything from demographic details, hobbies, career history, family size, and any necessary detail that defines a person with real characteristics.
With detailed personas, you clearly define your customers.
It will let you focus your time on qualified prospects and guide product development that suits customers' needs. Allows you to know them inside out and increase the customer base.
Why Are Buyer Personas Important?
In this section, you'll also get answers on:
> Why are buyer personas important?
> How to use personas in marketing?
> Benefits of personas in your business marketing?
> Why are customer personas important?
Buyer personas help to get more accurate information, desires and needs of your target audience. The more accurate the estimate, the more accurate it is for businesses to design solutions specific to their customers.
Buyer personas help to find out the interests, challenges, conversion estimation of the target market audience and also help them to target the most accurate audience related to their niche. Let's look at some of the advantages of a buyer persona:
A. Acquire a better understanding of your ideal customer
Buyer personas help you to develop a more profound and proper understanding of your current and prospective customers. You'll better understand their likes, habits, demographic info, preferred shopping methods, pain points, and much more. Knowing them at a deeper level deepens the connection.
B. Use buyer personas to build effective strategies.
Personas help you focus on keyword research efforts when you create content strategies and are used as a reference when crafting a copy. They also help in identifying and prioritizing promotional activities.
C. Better partnership with your sales team.
Buyer personas are handy tools for salespeople. It gives them a clearer understanding of target customers to speak their language and communicate more effectively, whether on the phone, online or in person.
D. Delivers what your audience needs
Putting a face to your targeted audience helps to better understand what they need from any product or service you offer. If your goal is to create and deliver actual value with buyer personas, 82% of the companies have improved their value proposition.
E. Knowledge of where your customers spend time
Once you get detailed information, this insight gives you a better understanding of online sources where your customers spend their time, where they go to get their knowledge, and get to know social media platforms they use to connect with their friends, family, and co-workers.
G. Better Product Development
Buyer personas bring better quality leads and customers and build future products/product features that suit their needs. With well-developed and informative personas, you can create products or services closely aligned with the customers' wants and allow you to cater to their needs. If your products and services change and grow with the customers, you'll be more likely to keep them for the long haul.
It matters a lot how a company presents itself, whether it is self-oriented or customer-oriented. Gaining trust as a business requires a shift in how you present yourself. And with continuous use of the buyer's persona, you can focus on your customers' needs.
Do Buyer Personas Work?
Eindhoven365, a travel brand, decided to get a more vital understanding of the people that they are targeting through their marketing campaigns. They wanted to study decision-making behavior.
City explorers who visit Eindhoven.
A young talent who studies and works there.
Entrepreneurs who establish and scale innovative businesses there.
By working to understand each segment through detailed analysis research and interviews with target audience representatives, they developed valuable insights and tactics needed to reach them.
Here's what they discovered about tech entrepreneurs:
They are concerned about the country's politics and economic stability, so marketing campaigns must highlight solutions to this.
They require motivational support, so connecting them with the leaders is beneficial.
They're challenging to satisfy, and to relocate requires leading nurturing.
Eindhoven365 uses buyer personas to enhance inbound marketing and many other programs.
Buyer persona informs everything you do, the words you deliver on the phone, or the content you post on the website to provide the sales pitch that will help a particular buyer's situation.
Should Every Business Bother Building Personas?
A buyer persona will help to narrow your focus. It is understood why a business with multiple employees builds the personas, but a small business also requires them.
For example – you're a self-employed pet trainer. You run your business online by posting tips & tricks for a healthy diet and training for pets through blogs and posts on your website. You'll be interested in customers who want to hire a personal pet trainer.
Maybe you find that the majority of your customers are dog owners. Presuming this is the market you want to continue serving, you can now adjust your content to this niche. Thus, it will be easier for you to write a copy that will resonate with your target audience.
Every business today or tomorrow has to develop buyer personas to guide the company to the road of understanding and success.
How Do I Create a Buyer Persona for My Business?
In this section, you'll also get answers on:
>How to create a persona?
>How to build a persona?
>How to create a buyer persona?
>How to create customer personas?
>How to build a buyer persona?
When creating personas for marketing, In the first step, create a list of questions you can use to interview the team members. Do thorough audience research.
While you can't list all questions in one as in the initial stage, some of the starter questions can be:
A buyer persona should incorporate both internal and external research of a customer. Only some businesses prepare multiple personas for different types of customers. You don't have to do it all at once. With time keep on evolving your personas.
Choose a target customer, build a persona with what you already know, and create a plan to enhance it with more research, surveys, and interviews.
In the first step, create a list of questions you can use to interview the team members. Do thorough audience research.
1. Start with asking for Personal Information.
Ask for customer details as it will help you plan strategies thinking persona as a real person. Some people are comfortable disclosing their information in the form and not over a call or in person.
2. Know their Professional details
Every business is nowadays looking for qualified leads. If you ask for professional details, you'll get an idea of your customer's profession and refine your strategies accordingly.
3. Ask for Goals and Challenges
When you ask for customers' goals and challenges, you can add a personalized touch to your content strategy and plan accordingly to meet customers' goals and help to achieve them and how you can avoid their challenges with your service.
4. Know about buyer's Thinking
If you know about what influences and affects your customers, you can provide better products and services. It can make them feel heard, and you can avoid things that may offend them.
5. Understand their Buying Process
Every customer has a different buying process; some may shop randomly, and some shop, particularly when they need it. You can overcome the loophole when you ask and understand their buying process and create a detailed funnel.
6. Online Preferred Channels can be a great help
Media consumption habits differ from person to person. Learning about their preferred online channels for every purpose can provide you with their needs and choices and build the buyer's knowledge for you.
7. Explore their Content Sources for decision making
Asking for the content sources from which your buyer gathers knowledge will help you to set your content's tone and style.
8. Consider the buying team
The person investing the money, consuming the product, and making the purchase decision may be different. You should know it all. It is helpful if your customers are B2B or you deal in high-value items.
9. Know if any Particular Timings
Asking for any particular event, occasion, or timing when people like to search for your products or services will give you insights into when people will be highly active and make a buying decision.
A buyer persona shouldn't be static documents or undergo a complete massive understanding at once. Keep working on them with time, integrate new insights along the way, and be patient with the process.
Conclusion: Creating Buyer Personas Is Easy with EvenDigit
You have now understood the importance and benefits of buyer personas in your business marketing operations. But creating a buyer persona requires good market knowledge and digital marketing skills.
EvenDigit eases your burden with our buyer persona generator tool to generate detailed, engaging documents in minutes. If you feel faltering in the current digital marketing race, contact EvenDigit to be the champion.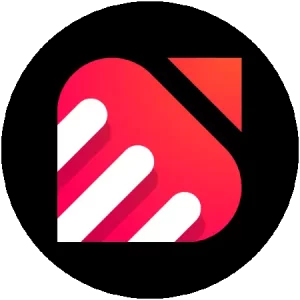 EvenDigit
EvenDigit is an award-winning Digital Marketing agency, a brand owned by Softude (formerly Systematix Infotech) – A CMMI Level 5 Company. Softude creates leading-edge digital transformation solutions to help domain-leading businesses and innovative startups deliver to excel. We are a team of 70+ enthusiastic millennials who are experienced, result-driven, and hard-wired digital marketers, and that collectively makes us EvenDigit.
Read More