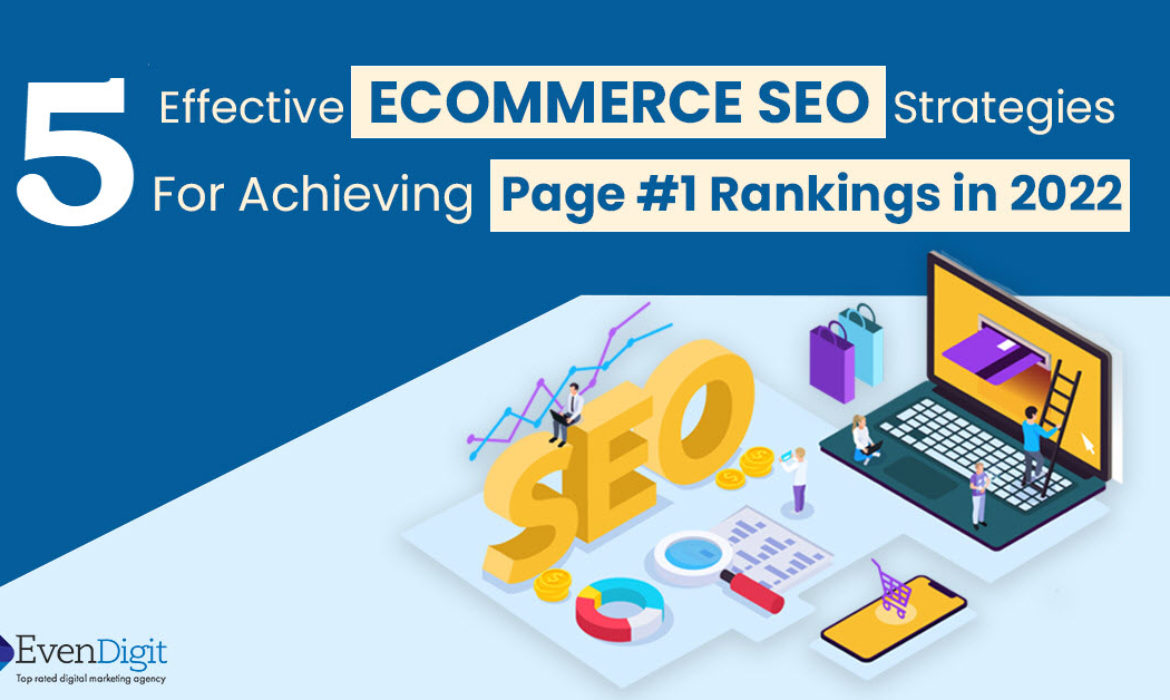 eCommerce SEO has evolved in recent years. One needs to optimize their eCommerce store strategically to grab the attention of your targeted audience.
Is eCommerce SEO tough to apply? It is a simple method to get more traffic to your eCommerce website. It refers to diverse optimization techniques used to get top ranking in the search results.
5 Effective eCommerce SEO Strategies For Achieving Page #1 Rankings in 2023
As a business owner, you need to use every tiny approach to increase your online sale in this competitive era of eCommerce. Ecommerce SEO is one of them. Here is a must-know checklist of eCommerce SEO strategies for 2023
01 Category Optimization
Product category pages segregate products on your eCommerce store according to their features. For instance, a "lifestyle" blue jacket for "man" on an eCommerce store would only display the blue jackets that match the feature and are allotted to that particular category.
Ignoring product category pages would lead to a blunder. These pages are just as important as the product pages.
Here comes the need of optimizing each product category page. It will ensure that content is available about the category on the page. By including the focus search term, you will notice that it ranks better than most competitors who don't focus on optimizing their category pages.
To optimize product category content, you can:
Add small paragraphs to explain the category. The intention is to make a sale at the day end, so describe the category in simple words so that the user can easily understand it.

Include product descriptions on the category page. It will help boost the content volume and give a better user experience.
02 Navigation
Your website needs to look smart and attractive in terms of external appearance. By term, smart means your site should be easy to use, simple, and direct. Create an engaging, user-friendly website to get the top rankings in SERPs.
To keep your website admissible, you need to focus on a better user experience. Make it as easy as ABC, and the user will find their way to your website. Adding some vital pages in the navigation menu will help visitors find and visit those pages. A carefully planned website structure helps enhance user experience and eCommerce SEO.
You can smartly use internal linking to link your website pages for better navigation. You can refer to them as backlinks from your website. It helps engage your users and improves bounce rate along with helping you with SEO. Interlink your product pages from your blog pages and other important pages improves search engine rankings.
03 Product details
There are no specific rules for writing useful product details for search engines. However, you can follow some basic points to attain the best eCommerce SEO strategies to get higher rankings in SERPs.
Describe your products properly and as needed. Set word limit to define your product accurately. Include each feature and important detail of the product in its description. Highlight the specialty of your products. While adding keywords, take a glance at what your competitors are doing. Compare similar product descriptions from yours and check for the most used keywords.
You can add offers-related keywords in your product's Meta Title to boost your CTR and modifiers like "Buy" to get more traffic. Creating internal linking between product and category pages will help you define your product more precisely.
Adding a product review section can do wonders to your site. An organic product review can grab hundreds of new visitors to your site, and it will help you gain a higher conversion rate, which means more sales!
04 Proper Usage of Keywords
Using appropriate keywords can bring huge traffic to your eCommerce site. How to do this correctly? Firstly, you need to understand what your targeted audience is searching for on search engines like Google. Then use these keywords to maximize the organic traffic for your pages.
Similarly, optimize the other areas of your website apart from landing pages. Writing additional content targeting the keywords users are already eyeing will improve your site ranking in SERPs.
In addition, stay focused on keywords that match the intention of the user to get exact keywords to derive user attention and increase sales.
05 Image Optimization
When a website takes too much time in loading product images or pages, the users find it frustrating and eventually leave the site. To avoid slow loading of your website due to images, make sure that they are small in size. A small-sized image takes less time to load.
Also, add the product's main feature in its image's 'Alt Text' for a better search experience. Focus on various aspects before uploading an image to your website, like on photography level, check for brightness, colour saturation, and more to achieve top rank in SERPs.
Conclusion
Using eCommerce SEO strategies to boost traffic to your website and get a higher ranking in SERPs is the simplest way you can opt for. The more customers visit your website, the more benefits you will get. EvenDigit offers the best eCommerce SEO Services for your website. Visit us for more details.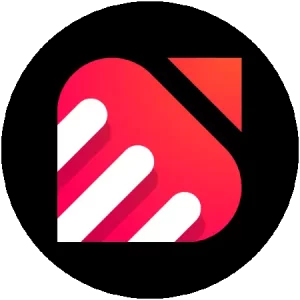 EvenDigit
EvenDigit is an award-winning Digital Marketing agency, a brand owned by Softude (formerly Systematix Infotech) – A CMMI Level 5 Company. Softude creates leading-edge digital transformation solutions to help domain-leading businesses and innovative startups deliver to excel. We are a team of 70+ enthusiastic millennials who are experienced, result-driven, and hard-wired digital marketers, and that collectively makes us EvenDigit.
Read More