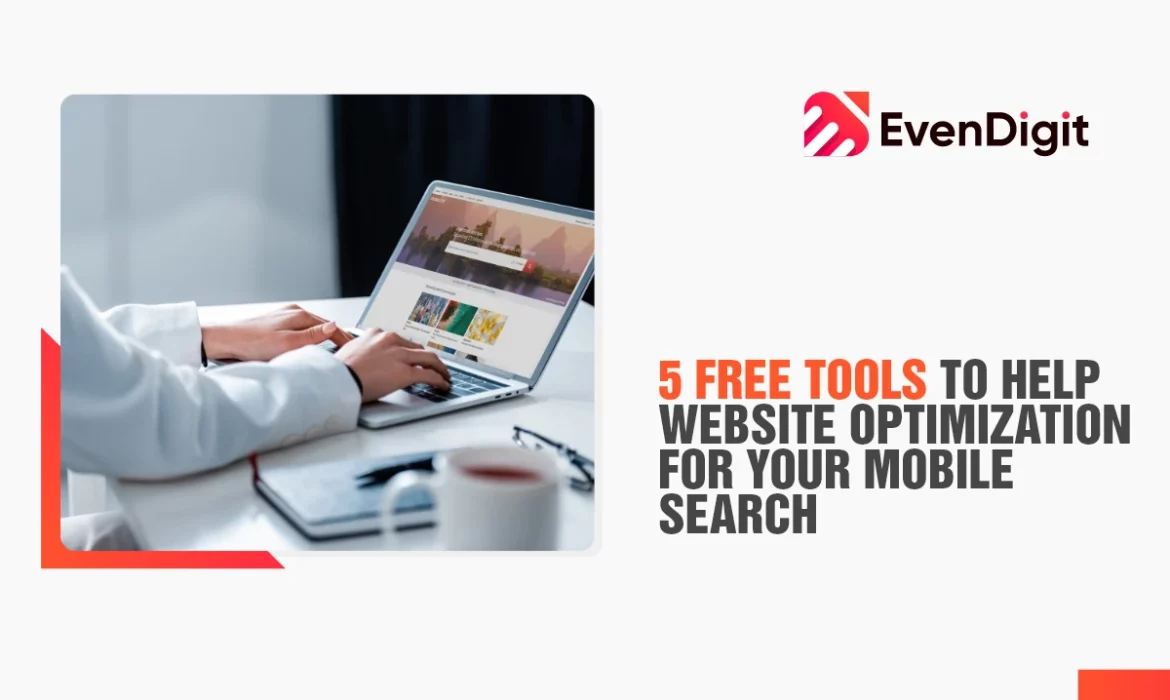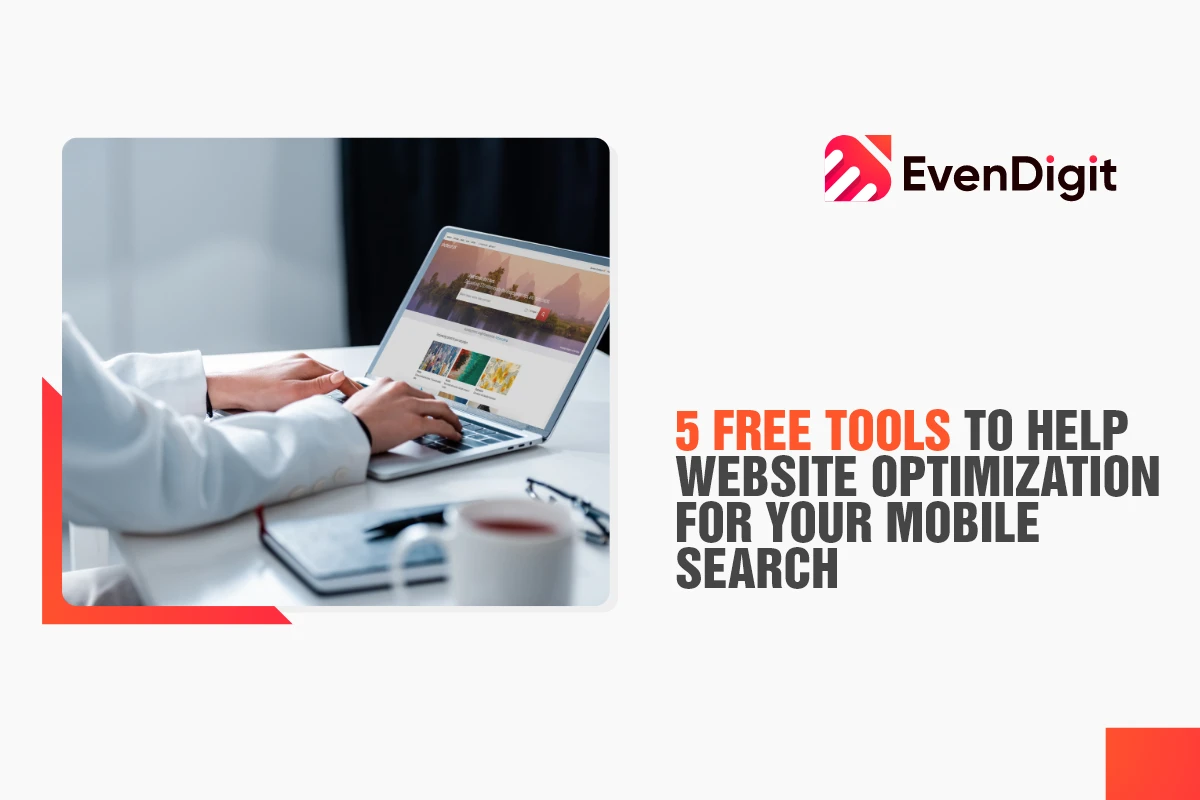 Look around you; what is the most prominent thing you can see in the hands of people all the time? A mobile phone. With access to the internet, mobile devices have become the easiest way for web surfing. You might even be reading this on your mobile phone.
So how can you reach your potential customers online? Through a website. Customers are more likely to visit a brand's website before purchasing or learning information. A website acts as a salesperson, available 24/7.
If you are also searching for the best way to make a mobile-friendly website and searching for an answer on how to optimize a website for a mobile site, then this blog will answer all your queries. Let's get started!
Why is Optimizing a Website for Mobile Search Important?
Users visit the website to see your content. But even a slight inconvenience on the website like poor layout, slow function, slow navigation, unloaded images are sure to frustrate them and blow them away.
According to Search Engine Land, 74% of people are more likely to revisit the mobile-friendly website, and 52% are less likely to engage with a business that is not mobile-friendly.
A website that is not providing a good user experience can result in low conversions. Not just on the majority of potential customers, but your business will miss out on so much.
Whenever a consumer searches for something on Google, it tends to show an ocean of results. But only the top ranking websites attract users. A website ranks on Google SERPs according to its mobile version and if it helps the users and provides them with a good user experience. A website that is not mobile-friendly does not have a chance to rank on Google search results. Which ultimately leads to less web traffic followed by a lower conversion rate. Thus, having a non-user-friendly website is really detrimental for your business.
It is important to optimize your website for mobile search to
– stay on top of Google,
– boost your rank,
– drive web traffic,
– provide a good user experience,
– increase your conversion rate, and
– meet the visitors' expectations.
A thorough process is used to address all the aspects of the website that contribute to making it mobile-friendly, be it the website design, the structure, the page speed, or anything else.
But now the question arises how to optimize a website for a mobile? Or how to create a mobile-friendly website? It is possible to create a mobile-friendly website without any fuss with the help of certain tools.
How to Optimize Websites For Mobile?
According to a report, 60% of web traffic comes from mobile devices. But what is the use if they cannot access the website on their mobile phones? The digital world has shifted from larger to smaller screens, so businesses need mobile-optimized websites to get discovered in mobile searches.
Here we are sharing six effective ways which will support you in optimizing your website for mobile browsing. Let's look at them:
Test Your Site Using Google's Mobile-Friendly Tool
Use Custom CSS to Make Your Website Responsively
Choose Responsive Themes and Plugins
Redesign Your Pop-ups for Mobile Devices
Improve Your Site's Loading Speed
Choose a Reliable Web Host
Tools play an important role in analyzing your site and the efforts you are putting in the correct direction or not. The next section will help you to discover the new free mobile optimization tools.
5 Free Tools To Analyze Your Website Mobile SEO Friendliness
There are plenty of mobile optimization tools that help optimize the website and mobile SEO tools that help improve your Google rank on mobile. It often becomes difficult to decide which one to use. We have listed some tools that help to optimize the website. Their pricing and features are also included for a quick overview of them.
1. Google Mobile-Friendly Test Tool
From the name you know, this mobile optimization tool is used to check the mobile friendliness of your website. Additionally, the tool produces a list of "page loading errors" that describe the loading issues the website is experiencing. Developers may use the data to check for problems, make necessary corrections, and enhance the website's usability.
Features
Simple & easy to use
Lets you see the actual mobile view of your website
Takes a minute to run Provides a simple pass/fail grade result along with suggestions & errors
Can be accessed through Search Console
Pricing: Free
Official Tool Link
https://search.google.com/test/mobile-friendly
2. Test My Site
This one is another mobile optimization tool by google. The tool is for testing the site speed or, let's say, the time it takes to appear on the device. Based on load speeds, performance, and security configurations, Testmysite.io rates your website.
Features:
Easy to use. Not only reveals the degree of optimization but also tells the page speed and usability of the site.
Provides recommendations and suggestions.
Takes a minute to run a test.
Pricing: Free
Official Tool Link
3. PageSpeed Insights Tool
Don't you hate it if a web page takes a long to load? It is exhausting, and thus you end up leaving the page. That is what happens with all the users.This fantastic user-friendly tool provides insights into the website's page speed for mobile search.
Features:
Along with speed, it provides user experience rank
Provides you ways for how to improve the site speed and make it mobile-friendly
Generates a report immediately
Pricing: Free
Official Tool Link
4. HubSpot's Website Grader
Website Grader examines your website to identify its strengths and highlights areas where it can perform better to get more search engine traffic. This tool employs a crawler to check your site's main page and offers advice on how to make improvements based on the crawl. It examines your website for:
Features:
Site Performance
Search Engine Optimization
Mobile Friendliness
Security
Pricing: Free
Official Tool Link
5. BrowserStack Responsive
A responsive website design enhances the user experience. It helps the business grow as the devices vary from user to user, so the website must be optimized. Using this tool, you can ensure how your website design is displayed across various screens.
Features:
Allows you to check website responsiveness for and from various mobile devices, tablets, and desktops.
Simple to use.
Gives instant results.
Pricing: Free
Official Tool Link
https://www.browserstack.com/responsive
Now that you have a list of tools to optimize the website for mobile, are you ready to start? The most important concern while making a website mobile-friendly is to optimize page speed. 40% of the visitors click back if the website does not load in 3 seconds. So you must understand the importance of web page speed. Wondering how to speed up a mobile website?
How To Speed Up A Mobile Site In 5 Steps
To help you with it, here is a step-by-step guide that provides you with clear strategies for speeding up your website for mobile search.
Create A Lightweight Mobile Design: Try to create simple navigation and keep the design of your website minimalistic by using white space, single-column layout. You can even reuse the assets and resolutions throughout the website.
Optimize website data: For increasing the page speed, optimize every aspect of a website like fonts, CSS, and Javascript.
Use Browser Caching: This has a great impact on speed optimization. Through this, the elements, once loaded, will not require time to load the next time a user visits the website.
Minify Website's HTML: Minifying your site's code script automatically increases the page speed. You do not have to delete anything but fix issues and remove unnecessary and duplicate data.
Optimize images and videos: Images and videos take the most time to load. Optimizing them will increase the page speed at a much greater rate.
Conclusion
Your business website is an asset that helps in driving you efficient results. But what is the use of having it if it is not available on mobile devices to consumers? It is equal to being a business without an online presence. And, of course, you do not want to be one of those. As in today's world, most of the conversions come online.
So what are you waiting for? Optimize your website for mobile search right now with these mobile optimization tools to reach your potential customers.
Experts worldwide agree that there is no single factor to determine the quality of a website. Best ways to make mobile friendly website is to optimize it for both users and search engines. And here are top 5 tools help to optimize the website.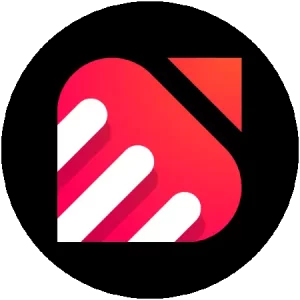 EvenDigit
EvenDigit is an award-winning Digital Marketing agency, a brand owned by Softude (formerly Systematix Infotech) – A CMMI Level 5 Company. Softude creates leading-edge digital transformation solutions to help domain-leading businesses and innovative startups deliver to excel. We are a team of 70+ enthusiastic millennials who are experienced, result-driven, and hard-wired digital marketers, and that collectively makes us EvenDigit.
Read More