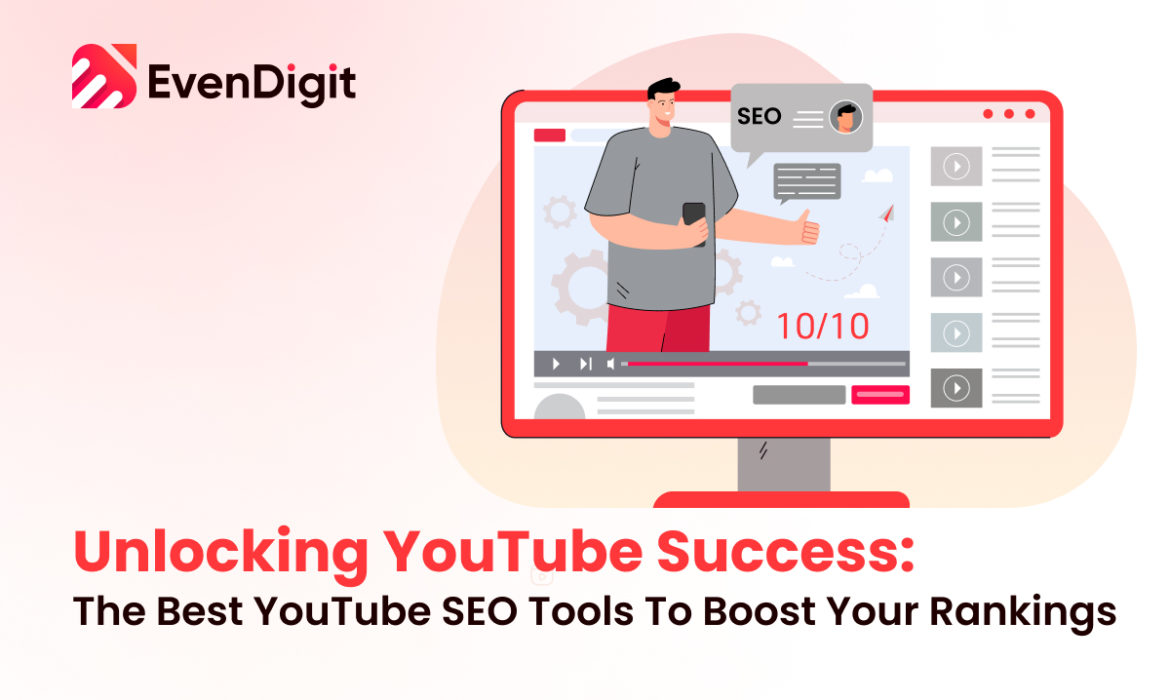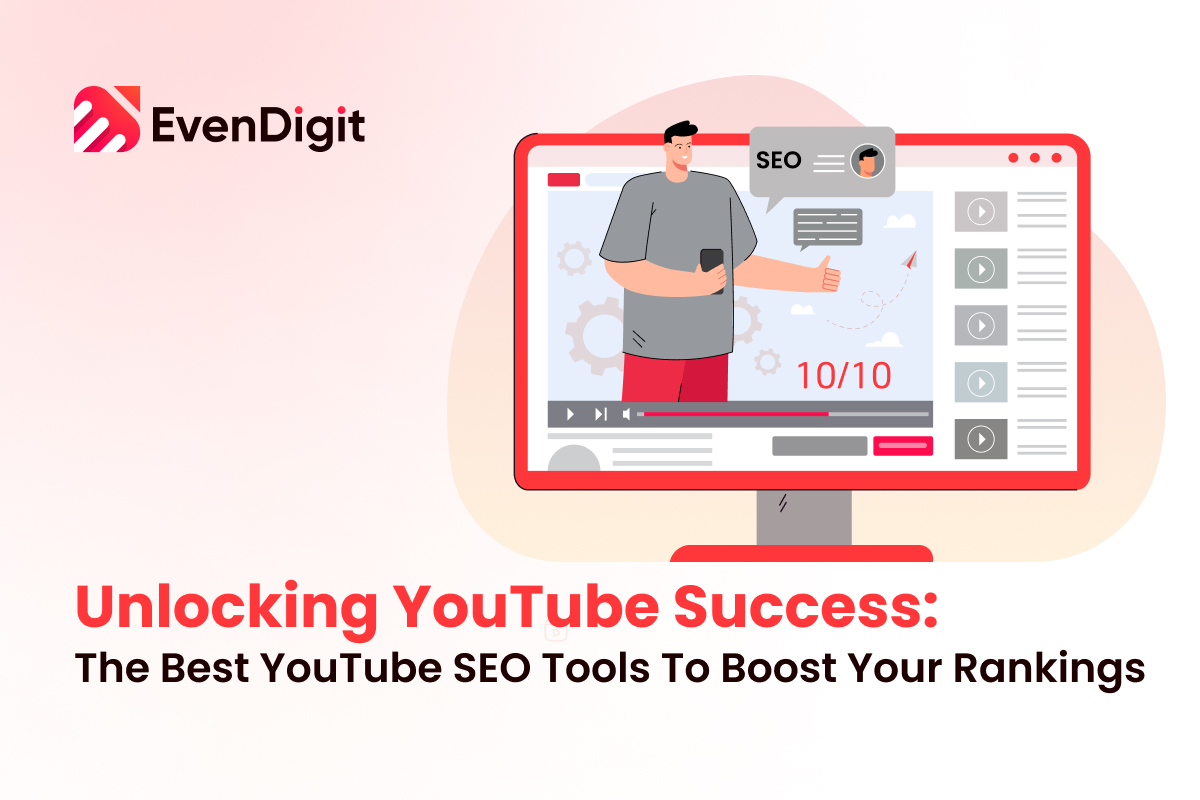 As YouTube continues to dominate the digital landscape as the world's second-largest search engine, businesses and content creators must leverage the platform's vast potential to reach their target audiences. However, with over 500 hours of video content uploaded to YouTube every minute, standing out from the crowd can seem like an insurmountable task.
Fear not; by harnessing the power of Search Engine Optimization (SEO), you can significantly enhance your YouTube channel's visibility and reach. SEO involves optimizing your videos to rank higher in YouTube's search results, thus attracting more views and subscribers.
However, the question remains, how do you effectively optimize your YouTube videos? The answer lies in using the best YouTube SEO tools. This comprehensive guide will delve into the top 27 YouTube SEO tools that can supercharge your YouTube rankings.
The Importance of Optimizing YouTube Videos
Before we dive into the tools, it's crucial to understand why optimizing your YouTube videos is essential. YouTube has over two billion users, generating over $4 billion in advertising revenue.
By optimizing your videos, you increase their visibility, boost your channel authority, and enhance your credibility. As a content creator, optimizing your videos will not only increase your reach but also attract brands looking for influencers to endorse their products.
By adhering to YouTube's standard guidelines, you can also avoid penalties that could hamper your channel's growth.
The Best YouTube SEO Tools for Superior Rankings
Let's explore the top 27 tools that can significantly boost your YouTube rankings:
Google Keyword Planner
One of the most reliable tools, Google Keyword Planner, provides a wealth of keyword insights. Accessible via the Google Ads dashboard, this tool helps you identify the most suitable keywords for your video title and description, ensuring maximum visibility.
TubeBuddy
Packed with features, TubeBuddy is your go-to tool for managing your YouTube channel. It provides a wealth of data insights and in-depth research analysis capabilities. Its various processing tools ensure your YouTube channel management is streamlined and effective.
YouTube Studio
The in-house tool, YouTube Studio, offers multiple utilities. From managing multiple channels to providing real-time analytics such as audience engagement, reach, and demographics, it's a comprehensive solution. Its built-in video editor feature ensures smooth editing of videos.
VidIQ
VidIQ is a one-stop solution for all YouTube-related concerns. It offers comprehensive metrics to track your channels' performance and your competitors'. With its browser extension, it becomes even more convenient to optimize your YouTube SEO.
Serpstat
A dedicated YouTube keyword research tool, SerpStat offers multiple keyword suggestions to improve your rankings and find quality leads vital for boosting ROI.
YouTube Autosuggest
As you type in the YouTube search box, it provides keyword or phrase suggestions. YouTube Auto Suggest works similarly, offering keyword suggestions for your video title, description, and tags. It's a handy tool for both creators and users.
Google Trends
Keeping up with trends is crucial for driving traffic to your channel. Google Trends helps you discover trending topics in your sector. Simply input your keyword and check if it's trending or not.
Keywordtool.io
This tool provides both keywords and data related to your search query. You can use the free version or the paid one, which offers accurate search volume numbers for specific keywords.
Rank Tracker
Not sure about the trending topics on YouTube? Rank Tracker gives you insights into the most recent suggestions and key SEO metrics such as expected visits, search volume, competitors' analysis, and more.
Ahrefs Keywords Explorer
Ahrefs boasts the most extensive keyword database for YouTube SEO. It provides information on both local and global search volumes, clickstreams, clicks, and click percentages.
Kparser
Kparser is a paid SEO tool that functions similarly to Keyword.io. It helps you find the best long-tail keywords, which you can place before or after the keywords you aim to target.
YTRank
YTRank is an excellent tool for YouTube SEO. You can use it to see how you rank for a given keyword. Simply select a location, enter the URL of your YouTube video, and enter your keywords.
RapidTags
RapidTags is a free YouTube optimization tool focusing on video tags. It allows you to import the most searched video tags and their descriptions, which you can then use to optimize your videos.
TagsYouTube
Similar to RapidTags, TagsYouTube provides a list of all the appropriate tags you can use on your content when you enter your target keywords.
Rival IQ
Rival IQ gives you access to YouTube metrics. You can use them to analyze your competition and make informed decisions to improve your ranking.
SE Ranking
SE Ranking is an all-in-one SEO tool. It allows you to monitor your rankings across five major search engines while also keeping track of five competitors.
TagsForYouTube Chrome extension
This free YouTube SEO tool is available in the Google Chrome extension. You can use it to find video tags by simply clicking the Show More option available in the video description.
YouTube Comment Moderation Tool
YouTube's inbuilt tool assists you with comment moderation. You can modify the settings to screen out offensive comments.
Smart Moderation Tool
Smart Moderation is an AI-based moderator that helps you delete undesirable comments. It self-learns, improving its performance with each passing month.
Camtasia
Camtasia is a YouTube optimization tool perfect for anyone who gives online tutorials, webinars, or presentations.
Canva
Canva has thousands of cool templates that you can use for your YouTube video thumbnails.
FotoJet
FotoJet features a superb YouTube thumbnail creator. You can use it for thumbnail optimization or editing.
Snappa
Snappa is a graphic designing tool featuring thousands of beautiful design templates.
iMovie
iMovie is a video editing tool perfect for those who are familiar with the basics of editing.
Blender
Blender is one of the best YouTube SEO tools with some awesome advanced features that you can use to create 3D content.
Corel VideoStudio
Corel VideoStudio is a video editing tool that runs only on Windows.
Awario
Awario is a monitoring tool that can help SEO in many ways. It uses real-time data to help you analyze the list of mentions of your product and brand.
Conclusion
The tools mentioned above are beneficial in a variety of ways. They are not only good for enhancing SEO, but they also improve video quality. By using these tools, you can increase traffic to your channel and earn money from YouTube. Therefore, if you are striving to build your reputation on YouTube, try out these best YouTube SEO tools now.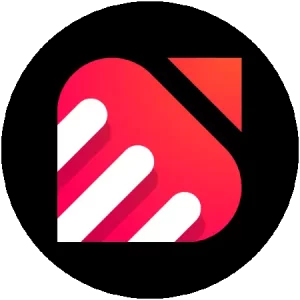 EvenDigit
EvenDigit is an award-winning Digital Marketing agency, a brand owned by Softude (formerly Systematix Infotech) – A CMMI Level 5 Company. Softude creates leading-edge digital transformation solutions to help domain-leading businesses and innovative startups deliver to excel. We are a team of 70+ enthusiastic millennials who are experienced, result-driven, and hard-wired digital marketers, and that collectively makes us EvenDigit.
Read More