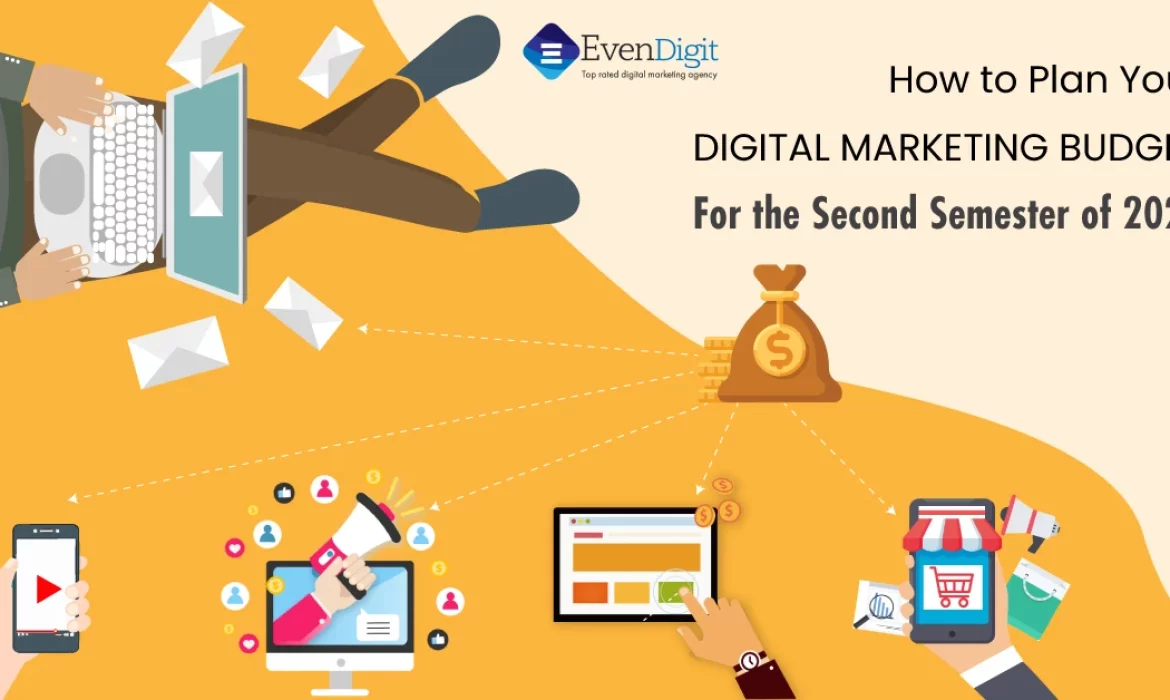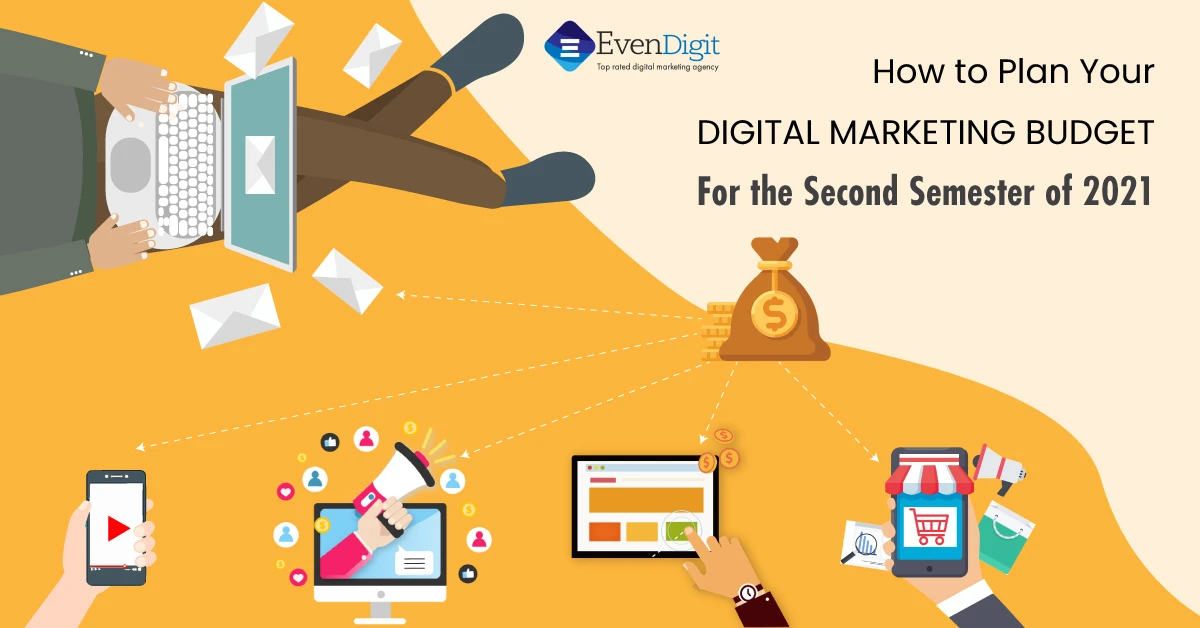 To ensure the business operates smoothly without any financial hiccups, you need to plan everything well in advance, including your digital marketing budget. With the growing access to the internet, digital marketing has turned out to be an asset for businesses. It offers an opportunity to come into the eyes of their potential customers as most of them are right now scrolling over the internet. 
In the last year, the pandemic financially hit the world severely. It was impossible to strategize budget and achieve the targets due to the pandemic. And when we thought it is getting better and started preparing the business financially for 2021, the second wave of the COVID-19 pandemic swept away most of what was left from earlier. The lockdown led to financial losses and significant budget cuts. 
Current Scenario 
But as we look at the current view, the lockdown has partially come to an end, and businesses are set to recover. Whether your business was operating during the lockdown or shut completely, now is the time when you must consider reviewing your digital marketing budget. 
According to a survey by Gartner, 78% of CMOs plan to increase their digital marketing budget in the following time. You must have set some financial goals and a digital marketing budget at the start of 2021. With the growing usage of digital channels and technology during the pandemic, you need to revise and solidify your digital marketing. An effective digital marketing budget could only increase the possibility of achieving almost all of your targets in the coming period of 2021.
If you are wondering where to start with the process of deciding your digital marketing budget, here is how you need to start working on it.
The process of deciding on a digital marketing budget is easy yet critical. Here is a step-by-step guide for you.  
1. Finalize your Overall Budget
The first and foremost step is to determine the budget you are willing to spend on the marketing activity according to the duration left in 2021. Make sure you have a clear idea of how much you can spend while making the estimation. 
The digital marketing budget allocation estimate must involve the expenses and external costs that are most likely to be incurred while marketing your product and services.
2. Define your Target Audience
Once the budget is finalized, the next step is to know your target customers. You can easily identify with the help of buyer personas. A buyer persona is a semi-fictional representation of a customer. It allows you to determine your target customers' likes, dislikes, general demographics, and needs. 
When you have a complete view of your potential customers, you can easily plan out a variety of strategies to attract these customers to buy your product and services.
3. Set your Business Goals
Having clearly defined goals is the most crucial step for a business in digital marketing budget allocation. Without it, it will be hardly possible to create a definite budget and work properly towards it. When setting, make sure to set realistic goals. As we are halfway in the year, set goals that are achievable within the time frame. With target-oriented goals, you can clearly and easily set your digital marketing budget. 
4. Recognize your Potential Market
Before starting with the digital marketing budget allocation, make sure you know your market. The market refers to your customers, suppliers, and competitors. At present, when every business is dealing with the new normal, identify where your business stands in the market.
Also, know your competitors, their performance, and strategies. Strategies that resulted well and that did not create much impact. You can even conduct comparison analysis with the help of tools and use social media channels to know how customers feel about their brand. 
5. Plan your Strategy Accordingly
Now that you have all the essential information, the last step is to plan your post-pandemic digital marketing strategies for your marketing budget. You need to decide the strategy based on your target audience and the cost involved.
There are several strategies or techniques available. It is obvious to get confused about how to allocate your digital marketing budget among different types of activities. We are here to help you figure out the techniques you should invest in.
While starting with your digital marketing budget for the second half of 2021, working effectively and efficiently on these techniques could help you drive effective results in a limited period.
6. SEO
For quick results, SEO is one of the great digital marketing techniques to invest your budget in. This involves boosting your website's rank on Google SERPs so that you reach valuable traffic. For optimizing SEO, firstly correct on-page factors like post quality content so that whenever a customer is searching, Google understands and shows you in top position.
Also, include voice search in your SEO campaign as people like to speak for searching anything rather than typing. Make sure your website's loading speed is accurate and performs better. Visual content also helps the website to rank higher.
7. PPC
PPC helps your business to reach qualified leads in no time. So what else could be better than to invest your budget in PPC for obtaining more and more leads in the coming six months? These paid ads appear above the organic listings and are most likely to be clicked by the customers.
To optimize PPC, optimize your landing page and choose the right set of keywords, as this helps trigger the website to rank on search results. Apart from Google, various platforms offer advertising options like Amazon, Instagram, LinkedIn. Advertise your business on varied platforms to drive efficient results. 
8. Social Media Marketing
Promoting the brand's product and services and attracting potential customers through social media has become highly popular. To engage with the growing social media audiences, upgrade your conversational marketing, like build an AI tool with human interaction that can interact with your customers and answer their queries. 
As 50% of business is done online, various social media platforms like Instagram & Facebook offer direct shopping from apps. Selling your product online increases the chances of driving efficient sales. Quality is the key to driving results through social media. Make sure you focus on offering quality content to customers and not on delivering quantity. 
9. Email Marketing
Through email marketing, you can easily connect with the leads interested in your products and services. Not just this, by sending sign-up emails, you can make other business subscribers interested in your offerings. 
While planning your digital marketing budget, ensure allocating funds in email marketing to boost your results. Tailored content has magical power. Try segmenting your audience based on their interests and send emails suitable to their needs. Also, provide personalized content to your audience with visual thumbnails for a preview of the emails.
Setting a budget is important for every marketer. To recover from your losses and to attain whole-year targets in the coming six months, you need to make a wise decision in terms of where to invest your money. Allocating your digital marketing budget in these strategies is the decision you will never regret and, in fact, might even plan out your next year's budget on this.  
You need not invest your time searching for a digital marketing firm that provides all the services as mentioned above. As the leading digital marketing firm, EvenDigit is right here to help you with all the services – SEO, PPC, Email Marketing, Social Media Marketing, and many more. Contact us today!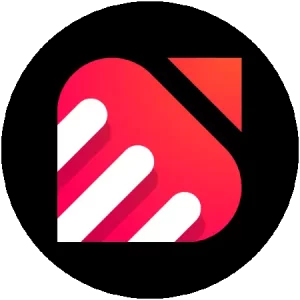 EvenDigit
EvenDigit is an award-winning Digital Marketing agency, a brand owned by Softude (formerly Systematix Infotech) – A CMMI Level 5 Company. Softude creates leading-edge digital transformation solutions to help domain-leading businesses and innovative startups deliver to excel. We are a team of 70+ enthusiastic millennials who are experienced, result-driven, and hard-wired digital marketers, and that collectively makes us EvenDigit.