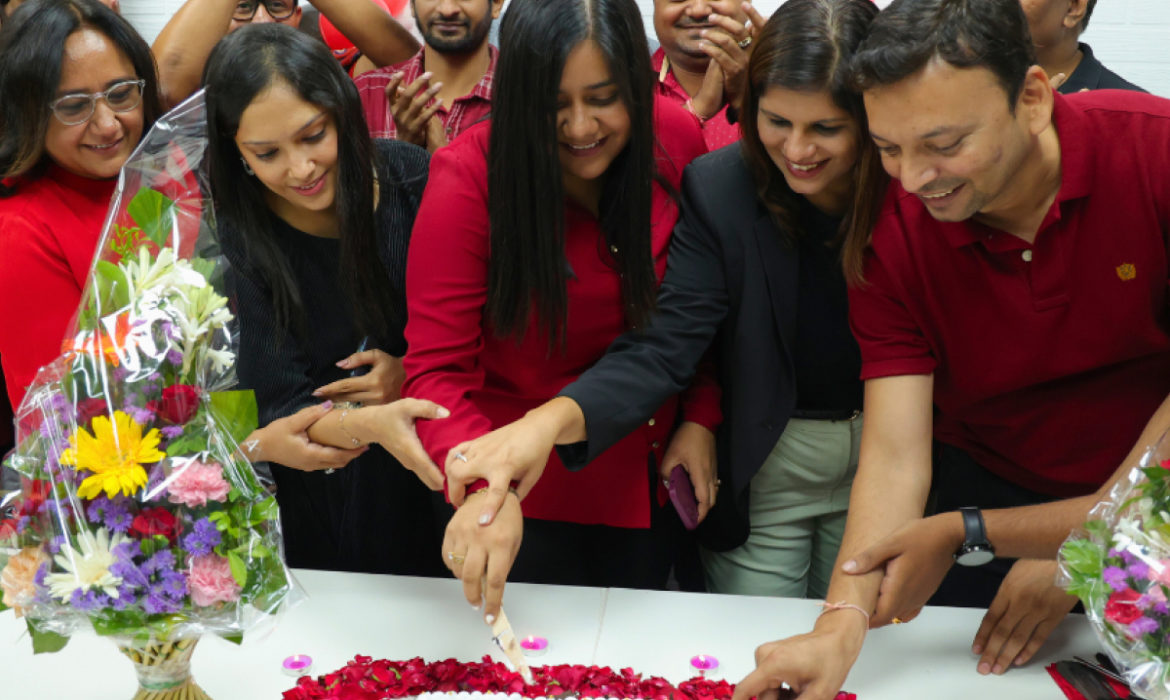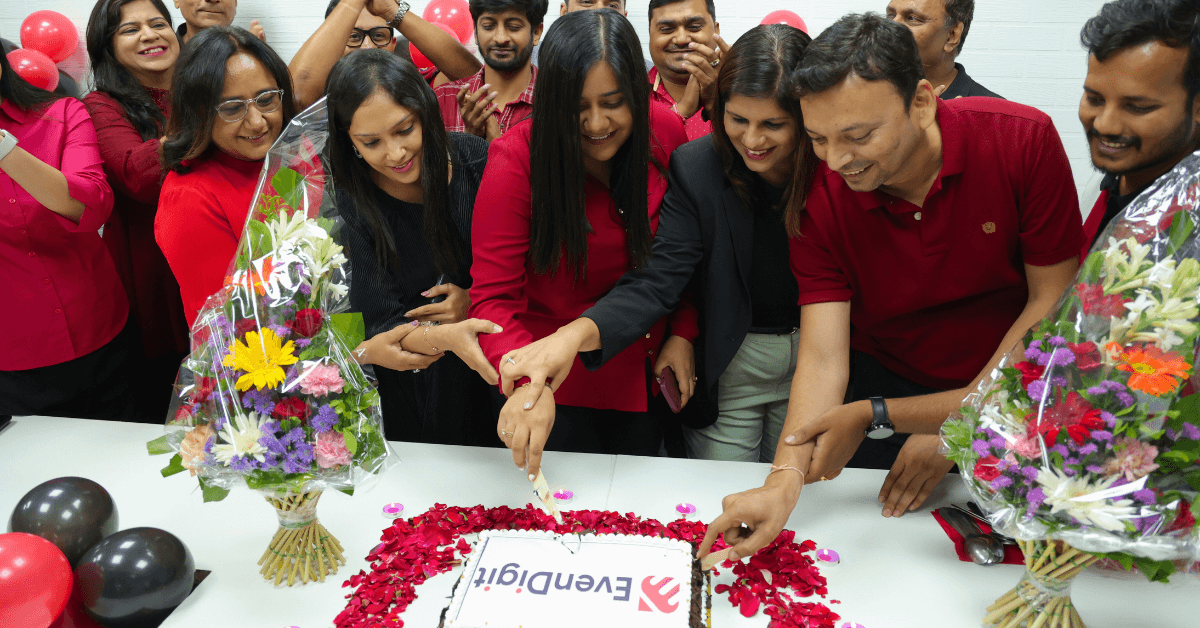 "Change is the heartbeat of growth." – Scottie Waves.
In the dynamic world of digital marketing, those who embrace change don't just survive; they thrive. They lead. They redefine boundaries.
Hey there, dear reader! If you've kept tabs on us, you'd know we're always up to something. This time, it's big, it's bold, and it's all about embracing change. Drumroll, please…
We've relocated! Yep, EvenDigit has spread its wings and found a new nest in the heart of Indore.
If you're curious about where we're headed and the magic we're set to unleash, keep reading. This isn't just an announcement; it's the beginning of a new era!
The Why Behind the Move
Change isn't just about chasing bigger spaces or fancier addresses. It's about growth, evolution, and setting the stage for new stories. Our old office was our haven, our battleground, our creative playground. But as we expanded, both in dreams and in numbers, we felt the itch. The itch to move, to evolve, to redefine our space.
Inside Our Creative Wonderland
Studies have shown that when teams share a common space, productivity skyrockets. It's not just about proximity; it's about the seamless flow of ideas, quicker decision-making, and fostering a sense of unity.
Imagine a space where every corner buzzes with ideas, where walls echo with laughter and debates, where every desk is a universe of creativity.
That's what our new office feels like. With all our departments sharing one vibrant space, the energy is palpable. It's like a symphony of minds, all playing their unique tunes yet creating a harmonious melody.
Now, let's shine a spotlight on the teams that make the magic happen: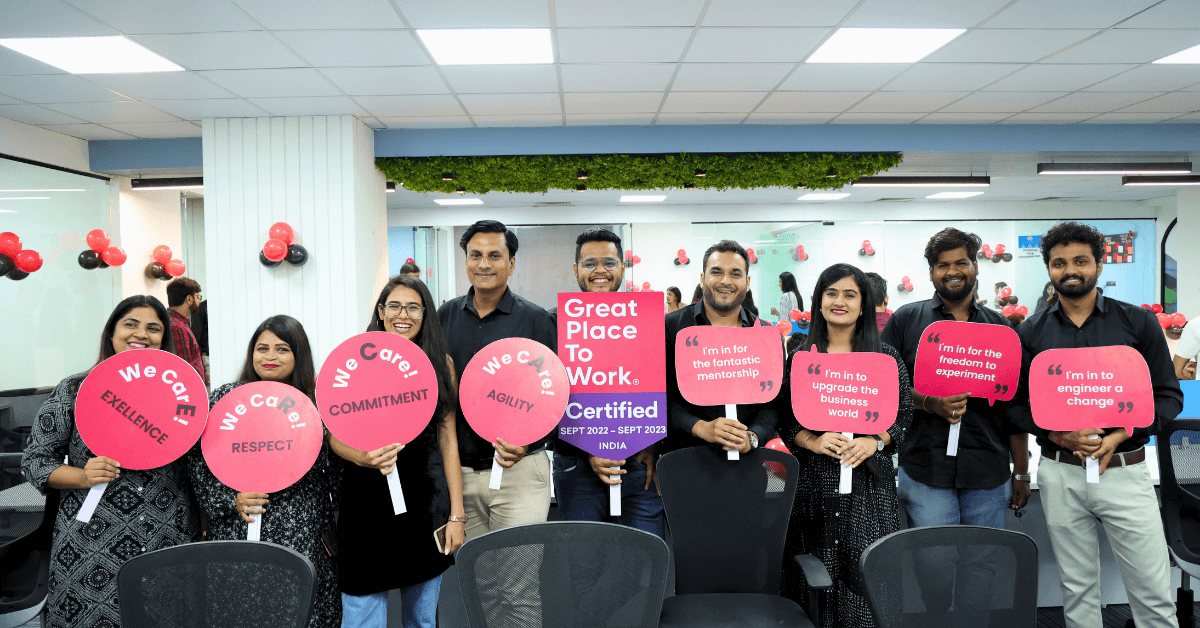 1. Search Team
These are our digital explorers. They delve deep into the intricate world of SEO, ensuring our clients' brands are not just found but are prominent landmarks in the digital landscape. They're the reason your brand pops up first, capturing attention and driving traffic.
2. Paid Ads Team
Think of them as the strategists in a high-stakes game. Every move, every bid, every ad placement is calculated to ensure maximum ROI. They're not just about getting your ads out there; they're about getting them in front of the right eyes.
3. Social Ads Team
In the ever-evolving realm of social media, this team is always ten steps ahead. Crafting campaigns that resonate ensures our clients' brands are not just seen but remembered, liked, shared, and celebrated.
4. Email Marketing Team
Far from generic newsletters, this team crafts personalized digital narratives. Each email is a blend of information, engagement, and a touch of personality, ensuring subscribers are always eager for the next one.
5. Video Animation Team
Stories come alive under their expert hands. From conceptualization to the final cut, they ensure every frame tells a story, captivates the audience, and leaves a lasting impression.
6. Content Writing Team
Words are their playground. Whether it's a blog post, a web page, or a social media update, they craft content that's informative, engaging, and SEO-friendly. They're the voice behind the brand, resonating with audiences far and wide.
7. Web Development Team
More than just coders, they're the architects of the digital world. Every website they craft is a perfect blend of aesthetics and functionality, ensuring users have a seamless and memorable experience.
8. Sales Team
The bridge between us and our clients. They understand our client's needs, aspirations, and challenges, ensuring that what we offer is not just a service but a solution that transforms businesses.
9. Project Management Team
The conductors of our symphony. They ensure every project flows seamlessly, deadlines are met, and communication is crystal clear. They're the reason our collaborations are smooth, and our clients are always in the loop.
Words from Our Managing Director, Mr. Sunil Rawat
And now, let's hear it straight from the visionary himself, Sunil Rawat:
"This move is a celebration of growth, innovation, and the unyielding spirit of our team. Our new space isn't just a physical address; it's a canvas for creativity, collaboration, and the pursuit of excellence. I'm excited for the stories we'll create, the challenges we'll conquer, and the heights we'll reach together."
Parting Words from the "Captain of the Ship"
Vinita Pariyani, CEO of EvenDigit, encapsulated the sentiment of this move perfectly:
"The inauguration of our new office is more than just a relocation; it's a testament to our growth, our aspirations, and our unwavering commitment to our clients. This new space is designed to inspire, and I have no doubt that our team will persist in delivering exceptional results for our clients here."
A Celebration to Remember
Our journey to this new home started with a grand ribbon-cutting ceremony led by none other than Sunil Sir and Vinita Ma'am. Joined by our virtual heads and team members, the scissors sliced through the air, marking a fresh chapter.
But that wasn't all; a celebration cake awaited us, a delicious symbol of our shared success. With well-wishes in the air, we shared smiles and laughter as we cut the cake together.
And what's a celebration without dancing? The beats of the dhol echoed through the office as everyone joined in the revelry. Energy surged, spirits soared, and the office transformed into a dance floor.
As the celebrations reached a crescendo, we sat down for a hearty lunch, a feast that symbolized unity and togetherness.
Want to relive the moments? Here's a video glimpse that captures the joy, laughter, and camaraderie of the day.
Wrapping Up!
As we step into our new space, our hearts are filled with gratitude, excitement, and dreams. Dreams of creating more, achieving more, and soaring even higher. Here's to new beginnings, new stories, and countless more achievements. Stay tuned!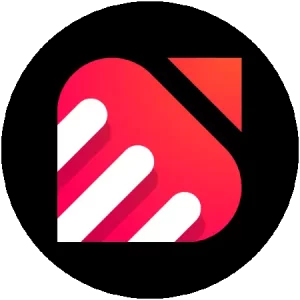 EvenDigit
EvenDigit is an award-winning Digital Marketing agency, a brand owned by Softude (formerly Systematix Infotech) – A CMMI Level 5 Company. Softude creates leading-edge digital transformation solutions to help domain-leading businesses and innovative startups deliver to excel. We are a team of 70+ enthusiastic millennials who are experienced, result-driven, and hard-wired digital marketers, and that collectively makes us EvenDigit.
Read More