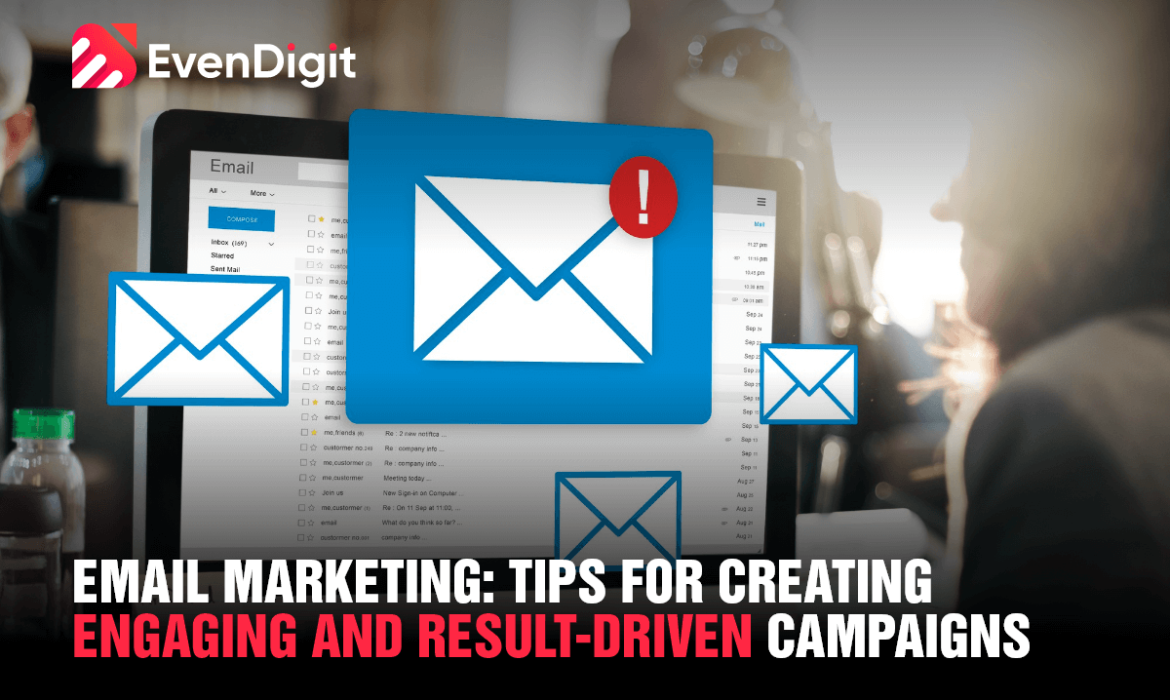 With over 4 billion email usership worldwide, email marketing's reach is unparalleled, making it a vital tool for businesses in 2023.
It's more than just sending messages—it's about building relationships, fostering trust, and driving tangible results.
But how do you harness the power of email to create campaigns that not only reach inboxes but also hearts and minds? This comprehensive guide is your roadmap to email marketing success, filled with proven strategies, innovative ideas, and real-world examples.
What is email marketing?
Email marketing is a strategic digital marketing approach that includes sending targeted and personalized emails to advertise products and services or build customer relationships.
By leveraging segmentation and analytics, businesses can tailor messages to specific audiences, enhancing engagement and effectiveness. As a cost-efficient channel, it offers a direct line of communication, allowing for precise targeting and measurable results.
Why is email marketing important for businesses?
Email marketing plays a crucial role in the success of businesses for several reasons. Firstly, it offers a high return on investment (ROI). According to studies, for every dollar spent on email marketing, the average ROI is $42. This makes it one of the most cost-effective marketing channels available.
Furthermore, email marketing allows businesses to build and nurture relationships with their audience. By sending personalized and relevant content, businesses can establish trust and credibility, leading to improved customer loyalty and repeat purchases.
Additionally, email marketing contributes as a direct line of communication, allowing businesses to engage with their audience in a more personal and targeted manner.
Finally, email marketing offers a trove of invaluable insights and data. By leveraging cutting-edge analytics tools, companies are empowered to monitor and gauge the success of their email campaigns through key metrics such as open rates, click-through rates, and conversion rates.
Armed with this wealth of information, businesses can fine-tune their strategies, enhance their targeting efforts, and bolster the overall effectiveness of their future email campaigns.
Types of email marketing campaigns
Many types of email marketing campaigns exist for businesses to capture and captivate their audience.
Welcome Emails: These emails are skillfully crafted and dispatched to greet and acclimate new subscribers to the brand, set expectations, and provide valuable content or offers.
Promotional Emails: These emails are focused on promoting products, services, or offers. They can include discounts, limited-time offers, or new product announcements.
Newsletter Emails: Newsletter emails provide subscribers with valuable content such as industry news, tips, and insights. They help to establish credibility and nurture relationships with the audience.
Abandoned Cart Emails: These are sent to consumers who added items to their cart but did not complete the purchase. They serve as a reminder and often include incentives to encourage the completion of the purchase.
Re-engagement Emails: These are mailed to subscribers who have been inactive for a certain time. They aim to re-engage the audience and encourage them to take action.
Transactional Emails: Transactional emails are triggered by specific actions, such as order confirmations, shipping notifications, or password resets. They provide important information to customers and can also include cross-sell or upsell opportunities.
Creating a successful email marketing strategy
To create a successful email marketing strategy, businesses should follow these key steps:
Define Goals: Start by defining clear and measurable goals for your email marketing campaign. Whether it is to increase sales, drive website traffic, or build brand awareness, having specific goals will help guide your strategy.
Build a Quality Email List: To ensure a high-quality email list, use opt-in forms on your website, social media, and other marketing channels. Make sure that subscribers have given their consent to receive emails from you.
Segment Your Audience: To improve your email engagement rates, it's a good idea to segment your email list based on demographics, interests, and past interactions. By doing this, you can send more targeted and personalized emails to your subscribers.
Create Compelling Content: Craft compelling and valuable content that is relevant to your audience. Use persuasive copywriting techniques to grab attention, create interest, and encourage action.
Design Engaging Emails: Pay attention to the design of your emails to make them visually appealing and easy to read. Use a professional email template and include eye-catching images, clear call-to-action buttons, and responsive design for mobile devices.
Test and Optimize: Continuously test different elements of your emails, such as subject lines, CTAs, and content, to analyze what resonates best with your audience. Use A/B testing to compare different versions and optimize for better results.
Automate and Personalize: To streamline your email marketing, consider using automation tools that can set up campaigns triggered by specific actions. Make your emails more personal by including the recipient's name and other relevant details.
Best practices for email copywriting
Email copywriting plays a crucial role in the success of an email marketing campaign. Here are some best practices to keep in mind:
Write an Influential Subject Line: The subject line is the initial piece of information that recipients encounter, so make it attention-grabbing and compelling. Keep it concise, clear, and relevant to increase open rates.
Personalize the Email: Use the recipient's name and other relevant information to personalize the email. This makes the email feel more personal and increases the chances of engagement.
Keep the Email Concise: Keep the email content concise and to the point. Avoid unnecessary information or long paragraphs that may cause recipients to lose interest.
Focus on Benefits: Emphasize the advantages of your product or service instead of just focusing on features. Explain how it can solve a problem or improve the recipient's life.
Include a Clear Call-to-Action: Every email should have a clear and prominent call-to-action (CTA). Use action-oriented language and make it easy for recipients to take the desired action.
Use Persuasive Language: Utilize compelling language and storytelling tactics to captivate the reader and establish an emotional bond. Show empathy and address the recipient's pain points.
Proofread and Test: Before sending out your emails, proofread them for grammar and spelling errors. To ensure that your emails appear properly, it is recommended to test them on various devices and email clients.
Examples of engaging email marketing campaigns
To inspire your own email marketing campaigns, here are some examples of engaging campaigns:
Airbnb: Airbnb sends personalized emails to users, suggesting unique travel destinations based on their previous searches and preferences. They also include attractive images and social proof to entice users to book accommodations.
Spotify: Spotify sends personalized emails to users, recommending playlists and new music based on their listening habits. They use catchy subject lines and include interactive elements, such as buttons to play songs directly from the email.
Nike: Nike sends emails that showcase new product releases and exclusive offers. They use compelling visuals, dynamic content, and personalized recommendations based on the recipient's preferences and purchase history.
BuzzFeed: BuzzFeed sends engaging newsletter emails that provide a roundup of their latest articles and quizzes. They use attention-grabbing subject lines and include captivating images and headlines to encourage click-throughs.
B2B email marketing examples
B2B email marketing requires a different approach compared to B2C email marketing. Here are some examples of effective B2B email marketing campaigns:
HubSpot: HubSpot sends educational emails to its B2B audience, providing valuable content and resources on topics including inbound marketing, sales, and customer service. They include links to blog posts, e-books, and webinars to nurture leads and establish authority.
Salesforce: Salesforce sends personalized emails to its B2B audience, offering tailored solutions and case studies that demonstrate the benefits of its CRM software. They use persuasive language and include testimonials from satisfied customers.
LinkedIn: LinkedIn sends targeted emails to its B2B audience, providing updates on industry trends, thought leadership articles, and job opportunities. They use personalized subject lines and include social proof to engage recipients.
Email Marketing Tips for Different Industries
Email marketing can be tailored to different industries to achieve specific goals. Here are some email marketing ideas for various industries:
E-commerce: Send personalized product recommendations based on past purchases or browsing history. Offer exclusive discounts and limited-time promotions to encourage repeat purchases.
Hospitality: Send personalized emails to guests before and after their stay, providing information about amenities, local attractions, and exclusive offers. Collect feedback through surveys to improve the guest experience.
Fitness: Send motivational emails with workout tips, healthy recipes, and special offers on fitness classes or equipment. Encourage subscribers to set fitness goals and track their progress.
Real Estate: Send personalized property listings based on the recipient's preferences and budget. Provide valuable resources such as home-buying guides and mortgage calculators.
Nonprofit: Send emails to share success stories, updates on projects, and donation opportunities. Engage supporters by highlighting the impact of their contributions.
Tools and software for email marketing
There are several tools and software available to streamline and enhance your email marketing efforts. Here are some popular options:
Mailchimp: Mailchimp is a widely employed email marketing platform with a user-friendly interface, automation features, and robust analytics. It integrates with various e-commerce platforms and allows for easy list segmentation.
ActiveCampaign: Combines email marketing, sales automation, and CRM. It is suitable for businesses looking to automate customer experiences and offers advanced segmentation and personalization.
Sendinblue: Sendinblue is an all-in-one marketing medium that includes email marketing, SMS marketing, and marketing automation. It offers advanced segmentation, A/B testing, and CRM integration.
Drip: Specialized in e-commerce marketing automation, providing personalized customer experiences through email. Integrates with platforms like Shopify and WooCommerce.
HubSpot: HubSpot provides a comprehensive marketing platform that includes email marketing, CRM, and automation. It offers advanced personalization, leads nurturing, and detailed analytics.
Auditing the Performance of Your Email Marketing Campaigns
Measuring the outcomes of your email campaigns is crucial for continuous improvement and optimization. Here are some key metrics to track:
Open Rate: The percentage of recipients who open your email. A higher open rate indicates that your subject lines and sender name are effective.
Click-Through Rate (CTR): The overall percentage of recipients clicked on a link within your email. A higher CTR indicates that your content and CTAs are engaging and compelling.
Conversion Rate: The percentage of individuals who carry out a specific action, like purchasing a product or filling out a form. A higher conversion rate indicates that your emails are effective at driving action.
Bounce Rate: The percentage of emails that were not successfully delivered to the recipient's inbox. A high bounce rate may indicate issues with your email list or email deliverability.
Unsubscribe Rate: This unsubscribe rate indicates the percentage of recipients who have withdrawn from receiving your emails. If a significant proportion of your audience chooses to unsubscribe from your email list, your content will likely fall short of their expectations.
Common mistakes to avoid in email marketing
While email marketing can be admiringly effective, there are common mistakes that businesses should avoid:
Overloading Subscribers: Sending too many emails can overwhelm subscribers and lead to increased unsubscribe rates. Find the right balance and frequency for your audience.
Neglecting Mobile Optimization: Ensuring your emails are optimized for mobile viewing is crucial since most emails are opened on mobile devices.
Ignoring Data and Analytics: Failing to analyze your email marketing data can result in missed opportunities for improvement. It is important to review your metrics on a regular basis and make adjustments to your strategy as needed.
Lack of Personalization: Generic emails that do not address the recipient's needs or interests are less likely to be opened or engaged with. Use segmentation and personalization to create targeted and relevant content.
Poor Email Design: Emails that are visually unappealing, difficult to read, or not optimized for different devices can negatively impact engagement. Invest in professional email design or use responsive templates.
Conversations that Convert: EvenDigit's Email Marketing Magic
Email marketing is beneficial for businesses to connect with their audience, build relationships, and drive results. By executing the tips and strategies outlined in this guide, you can create engaging and result-driven email campaigns that resonate with your subscribers.
But still, do you feel that email marketing will be like shouting into a crowded room? Let EvenDigit be your megaphone. We're not just about volume; we're about voice, vision, and victory.
It's not about spamming inboxes; it's about sparking interest, stoking fires, and sealing deals. With our blend of creativity, technology, and good old-fashioned know-how, we turn emails into experiences and subscribers into success stories.
Ready for a chat that changes everything? Join hands with EvenDigit, and let's make your email marketing groove!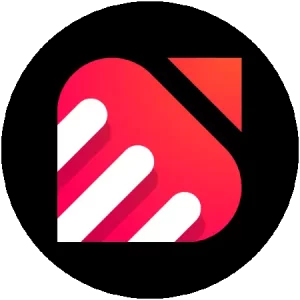 EvenDigit
EvenDigit is an award-winning Digital Marketing agency, a brand owned by Softude (formerly Systematix Infotech) – A CMMI Level 5 Company. Softude creates leading-edge digital transformation solutions to help domain-leading businesses and innovative startups deliver to excel. We are a team of 70+ enthusiastic millennials who are experienced, result-driven, and hard-wired digital marketers, and that collectively makes us EvenDigit.
Read More