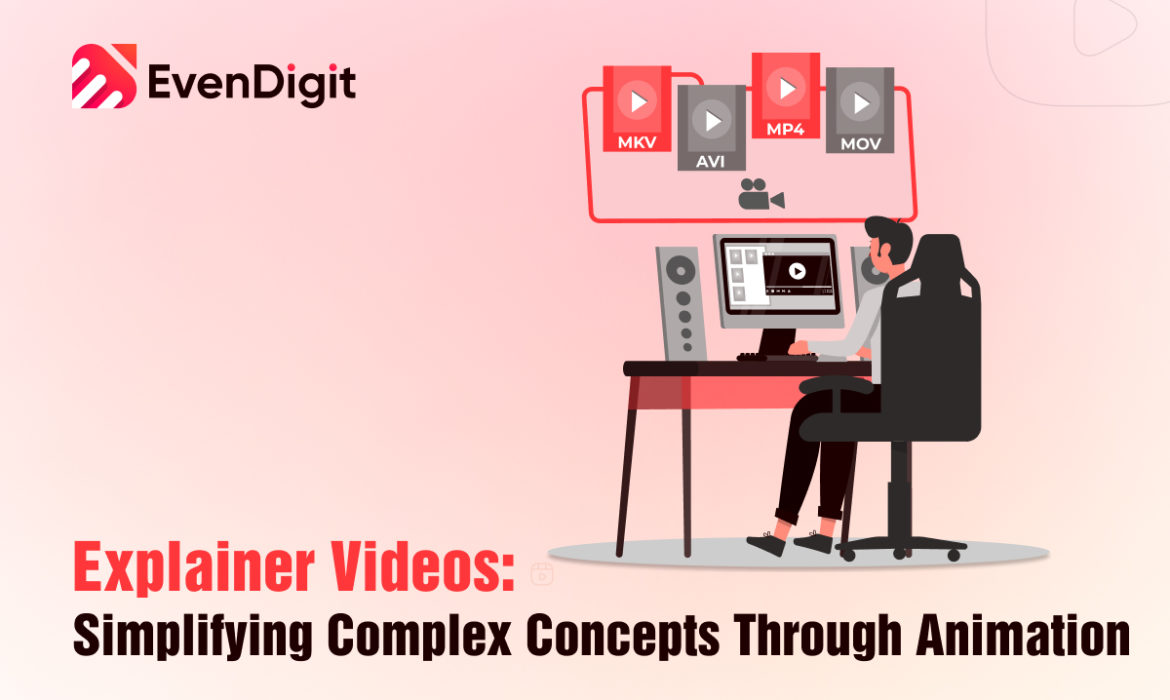 In today's fast-paced world, where attention spans are dwindling and complex concepts abound, businesses are constantly seeking innovative ways to connect with their audience and convey their message effectively. One such powerful tool that has emerged in recent years is the explainer video. Explainer videos are short, engaging animations that break down intricate ideas into easily digestible content. They have quickly become a go-to medium for businesses across various industries, allowing them to simplify complex concepts and captivate their audience.
Explainer videos, through animation and storytelling, transform intricate concepts into easily understandable content. They combine striking visuals with clear narration, ensuring topics, no matter how complex, become accessible to all.
Animated versions add a layer of dynamism, captivating viewers instantly. Their ability to craft imaginative scenarios unbounded by reality's limits enhances engagement.
This combination of animation and narrative clarity positions explainer videos as an unmatched tool for conveying and simplifying the most challenging subjects.
How to Create an Effective Explainer Video
Creating an effective explainer video involves careful planning and execution. Here are the key steps to consider:
Define your goal: Start by identifying the main objective of your explainer video. Is it to introduce a new product, explain a complex process, or promote a specific service? Defining the goal will help you shape the content and messaging of your video.
Know your audience: Understanding your target audience is crucial in creating a video that resonates with them. Research their demographics, preferences, and pain points to tailor your video's content and style accordingly.
Craft a compelling script: The script is the backbone of your explainer video. It should be concise, engaging, and deliver the core message effectively. Focus on storytelling techniques such as a problem-solution narrative or a character-driven plot to captivate your audience.
Choose the right animation style: The animation style you choose should align with your brand identity and the tone of your message. Whether it's 2D, 3D, whiteboard animation, or motion graphics, ensure that it complements your content and enhances the overall viewing experience.
Add a professional voiceover: A well-crafted voiceover can bring life to your explainer video. Choose a professional voiceover artist whose tone and style resonate with your target audience. A clear and engaging narration will enhance the impact of your video.
Incorporate captivating visuals: The visuals in your explainer video should be visually appealing and easy to understand. Use colors, characters, and graphics that align with your brand and effectively communicate your message.
Optimize for various platforms: Consider the platforms where you plan to share your explainer video and optimize it accordingly. Whether it's social media, your website, or email marketing, ensure that the video format and size are suitable for seamless playback.
Key Elements of a Successful Explainer Video
To create a successful explainer video, certain key elements should be incorporated:
Attention-grabbing introduction: The first few seconds of your video are crucial in capturing the viewer's attention. Start with a compelling hook that piques their curiosity and entices them to continue watching.
Clear and concise messaging: Keep your messaging simple and to the point. Clearly communicate the problem, the solution, and the benefits of your product or service. Avoid jargon or technical language that may confuse or alienate the viewer.
Engaging visuals: Visuals play a vital role in capturing and retaining viewers' attention. Use high-quality graphics, animations, and illustrations to create visually appealing and engaging content. Visual metaphors and storytelling techniques can further enhance the impact of your video.
Professional voiceover: The voiceover should be clear, professional, and match the tone of your brand. Choose a voiceover artist who can effectively convey your message and evoke the desired emotion in the viewer.
Call to action: Every explainer video should have a clear call to action (CTA) that prompts the viewer to take the desired action, whether it's making a purchase, signing up for a newsletter, or visiting a website. Make the CTA prominent and easy to follow.
Examples of Successful Explainer Videos
To inspire your own explainer video creation, here are some examples of successful videos:
Dropbox: Dropbox's explainer video effectively communicates the benefits of their cloud storage service through a combination of clear visuals, concise messaging, and relatable scenarios.
Dollar Shave Club: Dollar Shave Club's humorous and engaging explainer video went viral, showcasing the power of storytelling and entertainment in capturing viewers' attention.
Crazy Egg: Crazy Egg's animated explainer video simplifies the concept of website heatmaps through visually appealing graphics and a clear narrative structure.
Tips for Choosing the Right Animation Style for Your Explainer Video
Choosing the right animation style is crucial in effectively conveying your message. Consider the following tips when selecting an animation style for your explainer video:
Align with your brand: The animation style should align with your brand identity and the tone of your message. If you have a playful and fun brand, a colorful and lively animation style may be suitable. For a more serious or professional tone, a minimalist or corporate animation style may be more appropriate.
Example: Imagine you have a brand that offers premium coffee products. To align with your brand's sophistication and quality, opt for animations that mimic the elegant movements of coffee being brewed. Showcase intricate details of swirling steam and rich coffee textures to convey the luxury your brand represents.
Consider your target audience: Understand your target audience's preferences and expectations. If they are more likely to resonate with a certain animation style or are familiar with specific visual cues, incorporate those elements into your video.
Example: Suppose your target audience consists of young parents looking for educational apps for their children. Choose an animation style that features adorable characters and vibrant colors. Create animations that show these characters engaging in learning activities, captivating both parents and children with fun and educational content.
Highlight the key message: The animation style should enhance the core message of your video. If your message is focused on simplicity and ease of use, a minimalist animation style may be ideal. If you want to evoke emotion or create a sense of wonder, a more detailed and immersive animation style may be more effective.
Example: Let's say you're creating an explainer video for a financial planning service. Use animations that depict the journey of setting financial goals, starting from a seed and growing into a flourishing tree. Each step of the process can be symbolized by the growth of the tree, emphasizing the message of progress and long-term planning.
Explainer Video Production Companies and Services
If creating an explainer video in-house seems overwhelming, you can always turn to professional production companies and services. These companies specialize in creating high-quality explainer videos tailored to your specific requirements. They have the expertise to guide you through the entire process, from conceptualization to production, ensuring that your video effectively communicates your message and engages your target audience.
Introducing our cutting-edge Animated Explainer Video Services! Looking to captivate your audience and effectively communicate your brand message? Click here:
Animated Explainer Video Services
Conclusion: Harnessing the Power of Explainer Videos for Your Business
In today's dynamic digital landscape, where attention spans are fleeting and complexities abound, explainer videos emerge as a transformative solution. These videos possess the remarkable ability to untangle intricate concepts, drawing in audiences with captivating animation, engaging storytelling, and succinct messaging.
Picture the impact: Your audience is captivated, and your message is crystal clear. Explainer videos cut through the noise, making your business stand out, your ideas resonate, and your brand connect.
Consider the gains: Engagement soars, conversions rise, and your brand gains prominence. Explainer videos become more than just content—they become catalysts for growth.
As you delve into the world of explainer videos, envision a powerful ally that simplifies complexities and drives your business forward. The choice is yours—tap into the persuasive potential of explainer videos and watch your business thrive in this digital transformation era.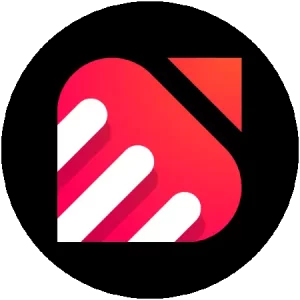 EvenDigit
EvenDigit is an award-winning Digital Marketing agency, a brand owned by Softude (formerly Systematix Infotech) – A CMMI Level 5 Company. Softude creates leading-edge digital transformation solutions to help domain-leading businesses and innovative startups deliver to excel. We are a team of 70+ enthusiastic millennials who are experienced, result-driven, and hard-wired digital marketers, and that collectively makes us EvenDigit.
Read More