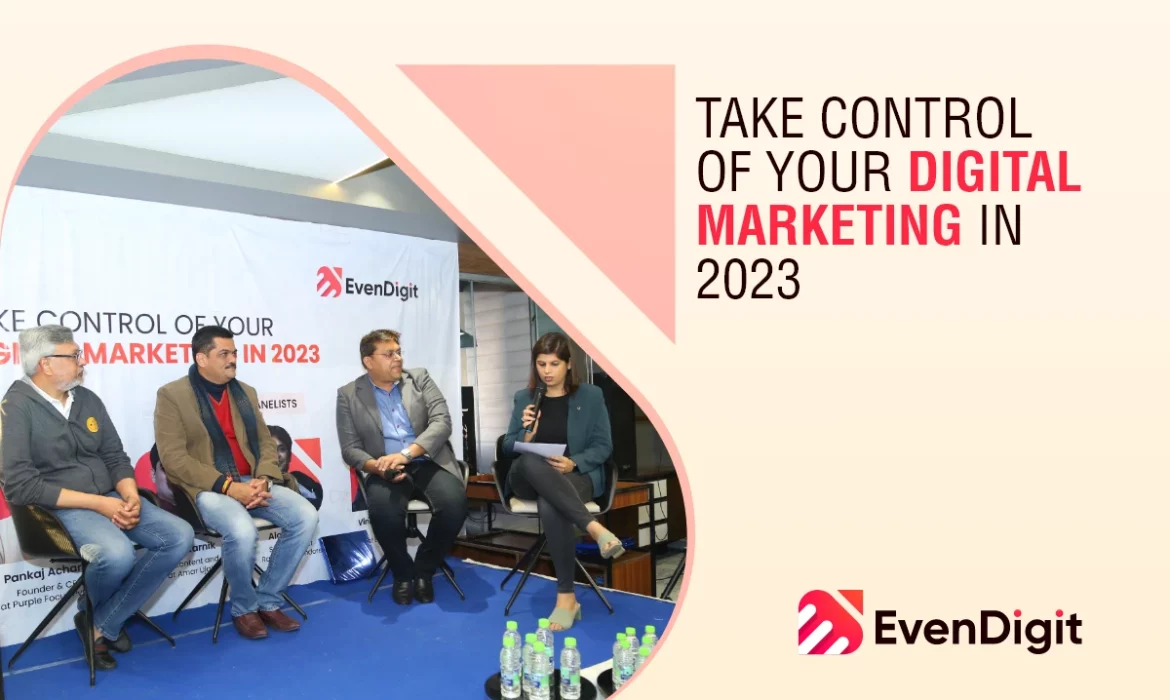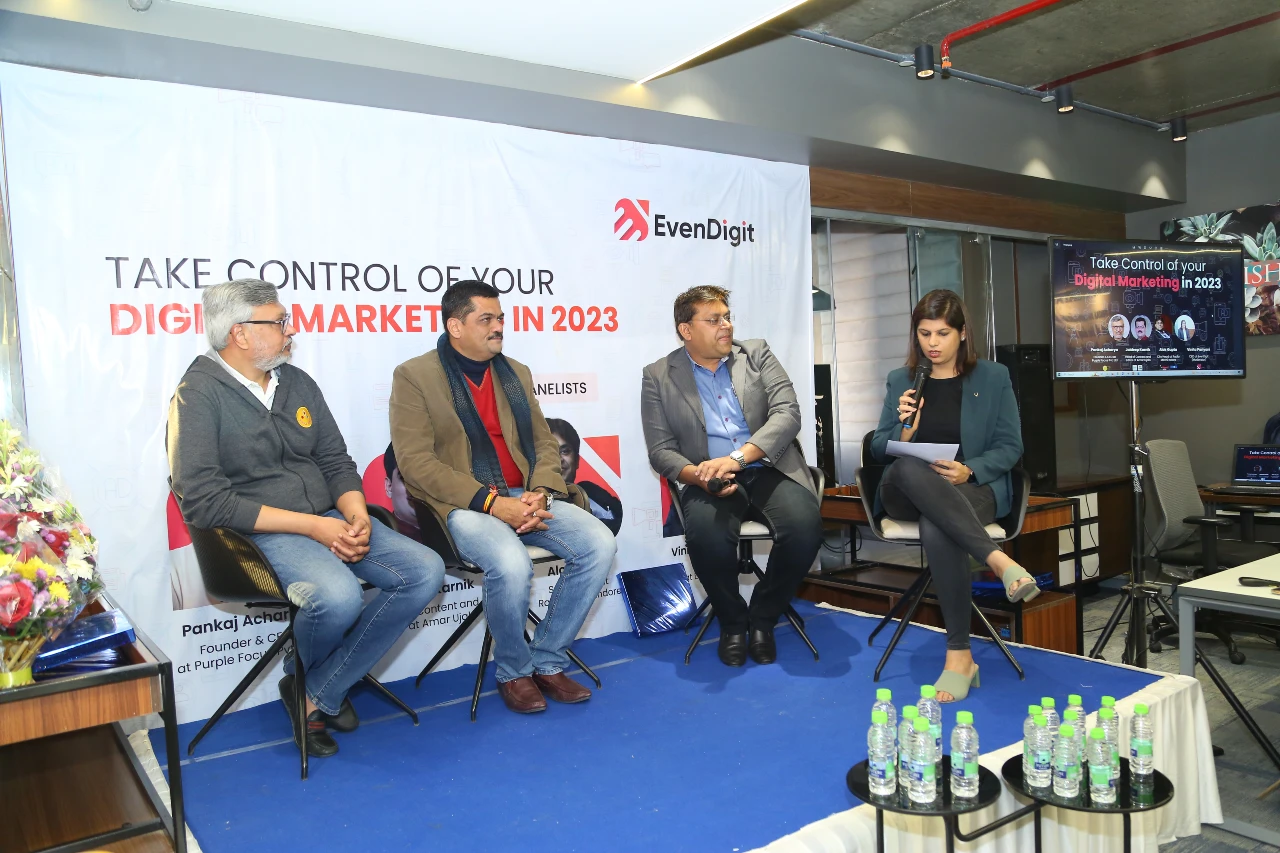 We are pleased to share that we recently organized a session on "Take control of your Digital Marketing in 2023" for entrepreneurs and business owners.
Entrepreneurs and business owners have a lot on their plates. They have to wear many hats and juggle many roles all the time.
Often this results in having very less time to look into everything and getting the efficiency out of everything.
After listening to the pain of so many business owners and entrepreneurs, we decided to take the initiative of creating awareness in them by educating them more about what digital marketing is and how it works. Aspects that are crucial to pay attention to, things to only glance and the rest can be left on the team.
Our CEO Mrs. Vinita Pariyani started with an insight-filled session on how a website can help increase revenue. She talked about the importance of investing in SEO and how ensuring a well-optimized drive constant traffic to your website hence acting as an automatic sales generation tool.
Then a panel discussion was organized between Pankaj Acharya – Founder & CEO, Purple Focus Pvt Ltd, Jaideep Karnik – Head of Content & Editor, Amar Ujala, Alok Gupta – Sales Head, Radio Mirchi Indore & Vinita Pariyani, CEO EvenDigit. The speakers shared their valuable experience and knowledge. They discussed the emergence of AI and other emerging technologies, and how they will impact digital marketing in the future.
The attendees were also impressed by the insights provided by our CEO, Mrs. Vinita Pariyani. Her knowledge and experience in the field of digital marketing were evident and helped to further enlighten the attendees.
As a result of this session, the attendees were better equipped to take control of their digital marketing efforts in 2023. They were able to gain a better understanding of the importance of investing in SEO, the benefits of an optimized website, and the role of omnichannel marketing in the success of any business.
In conclusion, we are proud to have organized such a successful session on "Take control of your Digital Marketing in 2023", and we look forward to continuing to educate entrepreneurs and business owners on the latest digital marketing trends and strategies.
"If you missed attending the event but are willing to go through the recording, please click on the link below.
Key Takeaways:
Use data and analytics to gain insights into your target market

tailor your digital marketing campaigns

Automation tools can help streamline and optimize your digital marketing efforts

Make sure your website is optimized for search engines

Use social media to build relationships, share valuable content, and promote your products or services.

Partnering with digital marketing agencies can help you reach a wider audience

Stay informed about emerging technologies, to enhance your digital marketing efforts.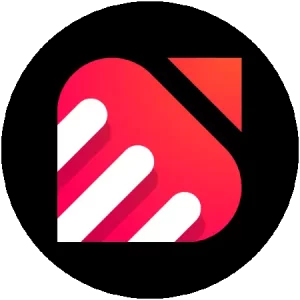 EvenDigit
EvenDigit is an award-winning Digital Marketing agency, a brand owned by Softude (formerly Systematix Infotech) – A CMMI Level 5 Company. Softude creates leading-edge digital transformation solutions to help domain-leading businesses and innovative startups deliver to excel. We are a team of 70+ enthusiastic millennials who are experienced, result-driven, and hard-wired digital marketers, and that collectively makes us EvenDigit.
Read More