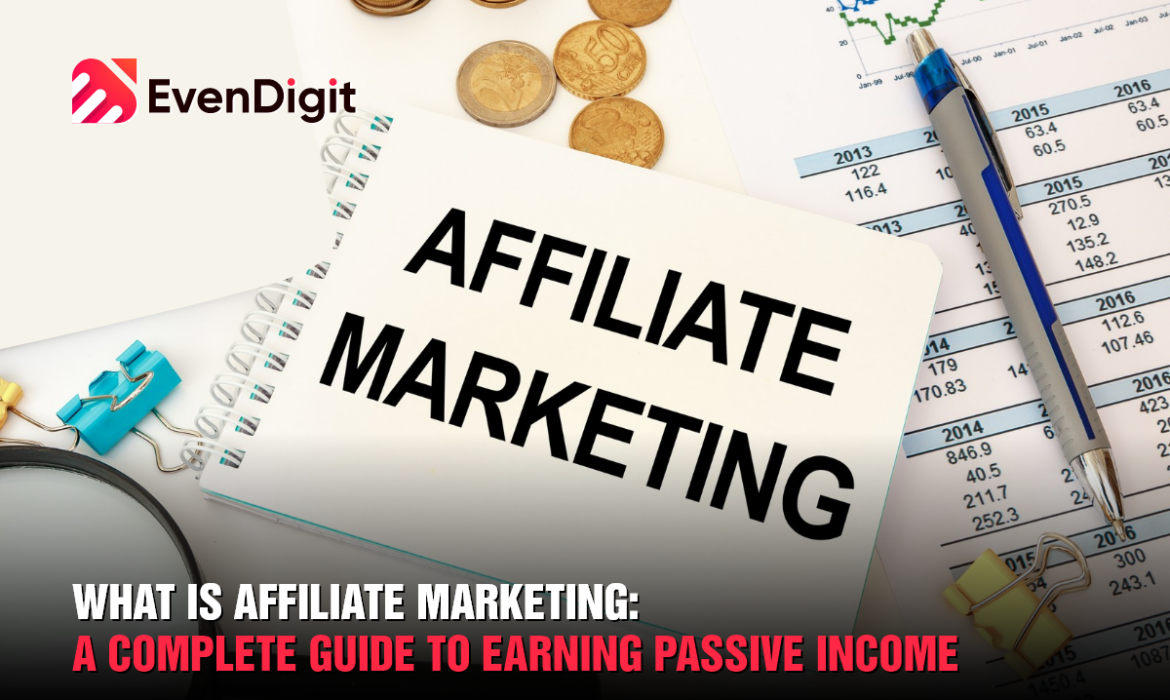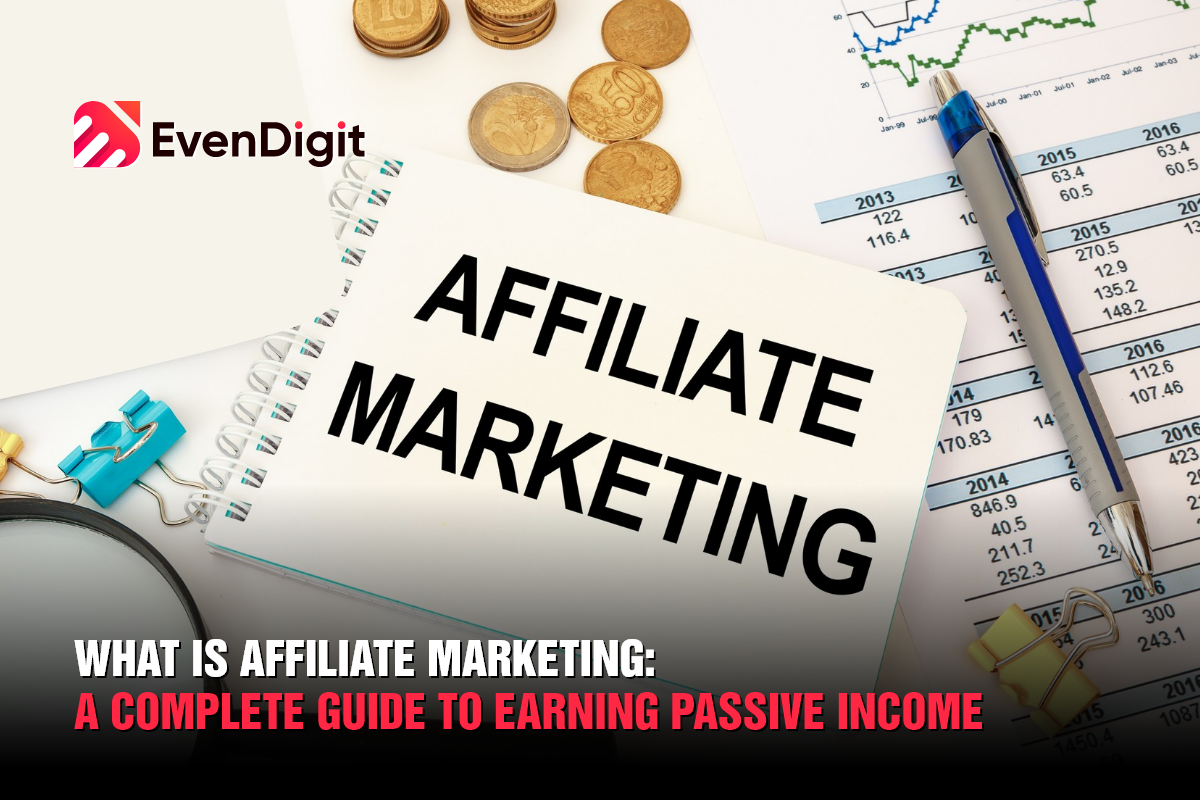 Affiliate marketing has become a popular and lucrative online business model that offers individuals the opportunity to earn passive income by promoting products and earning commissions for successful referrals. In this comprehensive guide, we will explore what affiliate marketing is, how it works, and how you can get started in this exciting industry.
1. How Affiliate Marketing Works
Affiliate marketing operates on a simple principle: you promote someone else's product or service, and when a customer makes a purchase through your unique affiliate link, you earn a commission. The process involves three main players: the merchant, the affiliate (you), and the customer. Affiliate marketing networks and platforms facilitate the relationship between affiliates and merchants, making it easier to find suitable products to promote.
2. Benefits of Affiliate Marketing
Affiliate marketing offers numerous benefits for both affiliates and merchants. As an affiliate, you have the potential to generate passive income, as you earn commissions without the need to create or manage your own products. For merchants, affiliate marketing provides a cost-effective way to expand their reach and increase sales through a network of motivated marketers. Additionally, it allows for performance-based commission structures, ensuring that affiliates are rewarded for their efforts.
3. Types of Affiliate Marketing Programs
There are various types of affiliate marketing programs, each with its own commission structure. Pay-Per-Sale (PPS) programs offer commissions based on a percentage of the sale value, while Pay-Per-Click (PPC) programs provide commissions for every click generated through your affiliate link. Pay-Per-Lead (PPL) programs offer commissions when a referred customer performs a specific action, such as signing up for a newsletter or filling out a form.
A. Pay-Per-Sale (PPS) Programs:
Pay-Per-Sale programs are the most popular type of affiliate marketing programs. As an affiliate, you earn a commission when a customer makes a purchase through your referral link or unique affiliate code. The commission is usually a percentage of the sale value and can range from 5% to 50% or even higher, depending on the affiliate program. PPS programs often provide affiliates with detailed reporting and tracking tools to monitor their sales and commissions accurately.
B. Pay-Per-Click (PPC) Programs:
Pay-Per-Click programs offer affiliates compensation based on the number of clicks generated by their referral links or ads. Unlike PPS programs, the commission is not tied to a sale. Instead, affiliates earn money for each click that drives traffic to the advertiser's website. PPC programs typically have lower commission rates compared to PPS programs, but they can still be profitable, especially if you have high-quality traffic or a large following.
C. Pay-Per-Lead (PPL) Programs:
Pay-Per-Lead programs focus on generating leads for advertisers. As an affiliate, you earn a commission when a visitor you refer to the advertiser's website completes a specific action, such as filling out a form, subscribing to a newsletter, or requesting a free trial. PPL programs are popular in industries where customer acquisition and lead generation are crucial, such as insurance, finance, or education. The commission structure varies depending on the advertiser and can be a fixed amount per lead or a percentage of the lead's value.
4. Getting Started as an Affiliate Marketer
To become a successful affiliate marketer, it's crucial to follow a strategic approach. Start by finding a niche or target audience that aligns with your interests and expertise. Research and select the right affiliate programs or products that cater to your audience's needs. Build a website or online presence to establish credibility and create quality content that attracts and engages your audience. Drive traffic to your affiliate offers through various marketing channels and track your campaigns to optimize their performance.
Pro Tip: Focus on Niche Selection and Targeted Audiences
When starting your affiliate marketing journey, it's crucial to choose a specific niche and target a well-defined audience. By narrowing down your focus, you can become an expert in that particular niche and cater your content to the needs and interests of your target audience. This approach allows you to build credibility, establish yourself as a trusted authority, and connect with a more engaged audience.
5. Best Practices for Affiliate Marketers
To thrive in the competitive world of affiliate marketing, it's important to follow best practices. Build trust and credibility with your audience by providing valuable and honest recommendations. Disclose your affiliate relationships to maintain transparency and comply with FTC guidelines. Focus on creating high-quality content that educates and helps your audience make informed purchasing decisions. Continuously test and optimize your strategies to improve conversion rates and maximize your earnings.
6. Challenges and Potential Pitfalls in Affiliate Marketing
While affiliate marketing offers great potential, there are challenges to be aware of. Be cautious of affiliate program scams and fraudulent activities that promise unrealistic earnings. Ensure compliance with FTC guidelines and regulations to avoid legal issues. Avoid over-reliance on a single affiliate program or product, as market dynamics can change. Diversify your affiliate portfolio to mitigate risks and adapt to market trends.
7. Success Stories and Examples of Affiliate Marketing
Explore inspiring success stories of affiliate marketers who have achieved remarkable results in their businesses. Learn from their strategies, tactics, and the lessons they've learned along the way. These examples will provide insights into the possibilities and potential of affiliate marketing when approached with dedication and smart strategies.
8. Future Trends and Innovations in Affiliate Marketing
As technology advances, new trends and innovations are shaping the affiliate marketing landscape. Influencer marketing has emerged as a powerful approach, leveraging the reach and influence of social media influencers to promote affiliate products. Mobile and app-based affiliate marketing are gaining momentum as mobile usage continues to rise. Integration of AI and machine learning in affiliate.
Frequently Asked Questions
1. How does affiliate marketing work?
Answer: Affiliate marketing is a performance-based marketing model where individuals (affiliates) earn commissions by promoting other people's products or services. Affiliates receive a unique tracking link, and when someone makes a purchase through that link, the affiliate earns a commission.
2. Do I need a website to start affiliate marketing?
Answer: While having a website can be beneficial for affiliate marketing, it's not always necessary. You can leverage social media platforms, email marketing, or other channels to promote affiliate products. However, having a website gives you more control over your content and can serve as a central hub for your affiliate marketing efforts.
3. How do I choose the right affiliate programs or products to promote?
Answer: When selecting affiliate programs or products, consider your target audience's interests and needs. Look for products that align with your niche and have a solid reputation. Additionally, pay attention to commission rates, affiliate support, and the program's tracking and reporting capabilities to ensure you have a positive and profitable affiliate marketing experience.
4. Is affiliate marketing a reliable way to earn passive income?
Answer: Affiliate marketing can be a reliable source of passive income, but it requires consistent effort, strategic promotion, and building trust with your audience. Success in affiliate marketing depends on factors such as the quality of your content, the relevance of your promotions, and the size and engagement of your audience. With dedication and smart marketing strategies, affiliate marketing can become a significant source of passive income over time.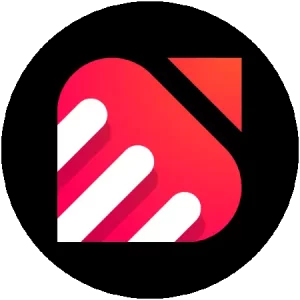 EvenDigit
EvenDigit is an award-winning Digital Marketing agency, a brand owned by Softude (formerly Systematix Infotech) – A CMMI Level 5 Company. Softude creates leading-edge digital transformation solutions to help domain-leading businesses and innovative startups deliver to excel. We are a team of 70+ enthusiastic millennials who are experienced, result-driven, and hard-wired digital marketers, and that collectively makes us EvenDigit.
Read More