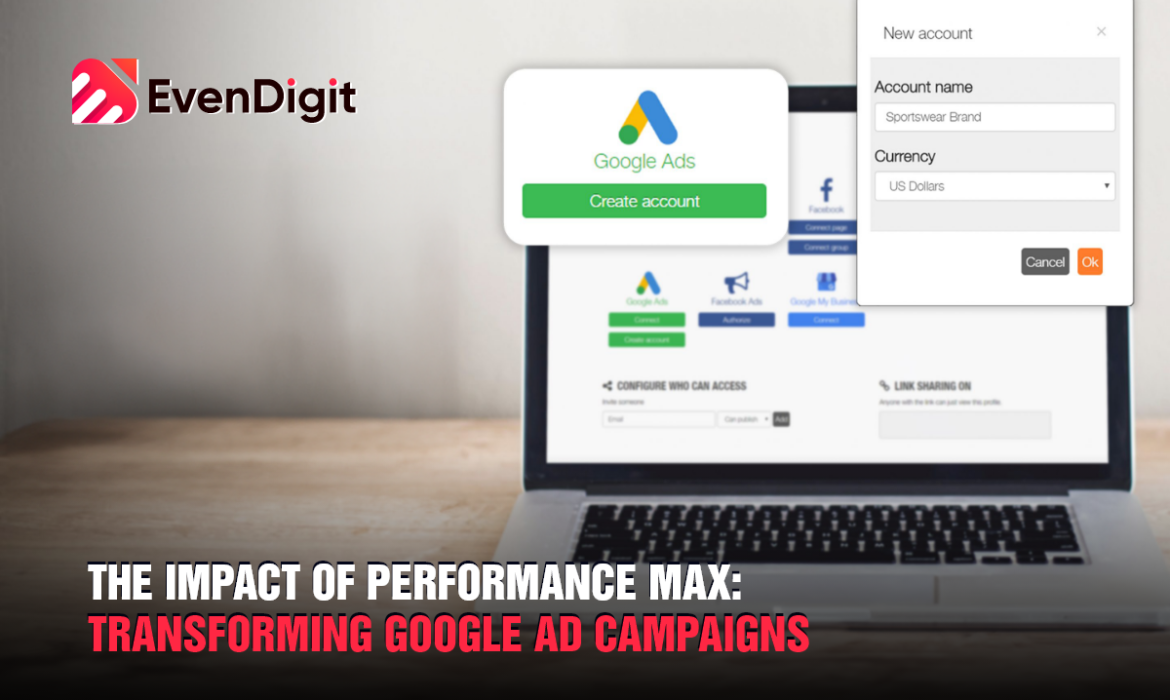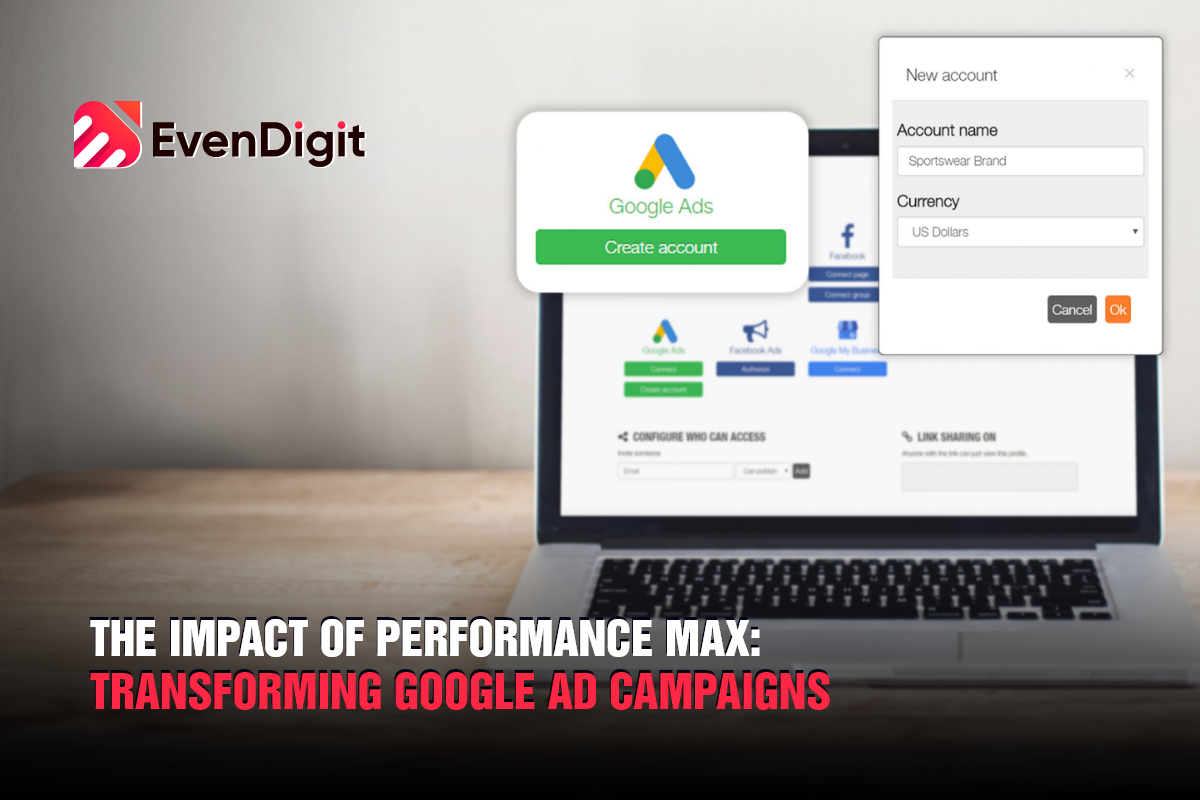 Did you know that, on average, Google Ads Campaigns generate $8 for every $1 spent? It's no wonder businesses are eager to tap into the vast possibility of online advertising.
In the realm of digital marketing, staying ahead requires embracing cutting-edge technologies. One such game-changer is Performance Max, a revolutionary feature completely transforming the landscape of Google Ads Campaigns.
In this blog, we will dive deep into the world of Performance Max, uncovering its remarkable capabilities and exploring how it can fuel the growth of businesses seeking digital success.
Understanding Performance Max Campaigns In Detail
Performance Max is not just another Google ads campaign type; it's an evolutionary leap forward.
Powered by advanced automation and machine learning, Performance Max optimizes your ad campaigns across multiple Google properties, including Search, Display, YouTube, and Discover. Its features include:
1. Dynamic budget allocation
Performance Max smartly distributes your budget across channels to maximize impact and achieve optimal results.
2. Asset groups
Effortlessly manage and deploy your creative assets with performance max asset groups, allowing for personalized and engaging ad experiences.
3. Real-time performance insights
Gain invaluable visibility into your campaign's performance, enabling data-driven decision-making and continuous optimization.
Comparison of Performance Max Google Ads with Other Campaign Types
Performance Max stands out from other Google ads campaign types by offering a comprehensive advertising approach.
While traditional search, display, video, and discovery campaigns focus on specific objectives, Performance Max combines the strengths of these campaign types into one powerful tool.
It optimizes your campaigns across multiple Google properties, maximizing reach, relevance, and impact.
For example, a travel agency using Performance Max can showcase its ads in search results, relevant websites, YouTube videos, and the Discover feed. This holistic approach ensures consistent exposure to a broader audience, increasing the chances of conversions.
With Google Performance Max Campaigns, businesses can achieve a cohesive, integrated advertising strategy that drives remarkable results.
5 Benefits of Using Performance Max for Advertisers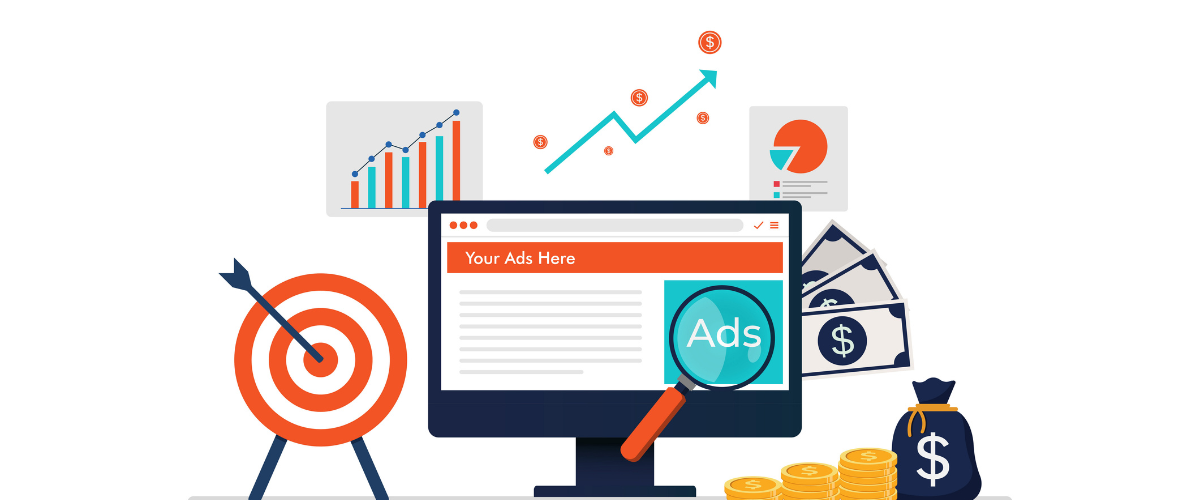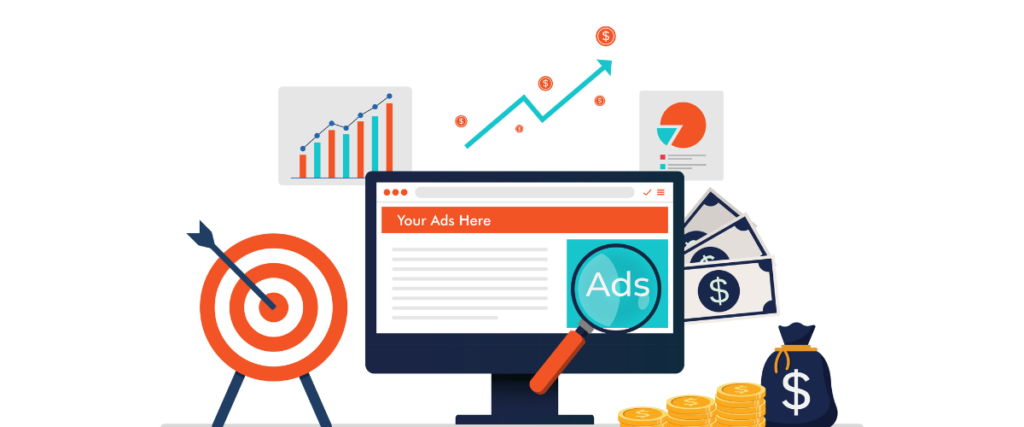 Multiple studies have revealed that Performance Max campaigns exhibit an average of 22% increase in conversions compared to other campaign types.
Performance Max empowers advertisers to reach a wider audience, engage with their target customers more effectively, and optimize their campaigns for optimal performance and results. Here are some of the benefits:
1. Unprecedented reach
With Performance Max, your ads transcend boundaries, reaching an expansive network of Google properties and capturing the attention of a vast audience.
2. Enhanced audience targeting
Performance Max harnesses the power of machine learning to identify and target the most valuable audience segments, increasing the chances of conversions.
3. Actionable insights
Immediate performance data empowers you to make informed decisions, pivot strategies, and continually improve your campaign's effectiveness.
4. Streamlined creative management
Asset groups simplify the creative process, enabling you to seamlessly deploy tailored and impactful ads.
5. Continuous Optimization
Performance Max employs automation and machine learning to optimize campaigns dynamically, maximizing effectiveness and ROI.
Supercharging Campaigns: Unleashing Performance Max's Potential
When utilizing Performance Max for your campaigns, you can anticipate remarkable outcomes driven by its advanced capabilities:
1. Expanded Reach and Visibility
Amplify your brand's presence across Google properties. Performance Max delivers increased visibility, resulting in heightened brand awareness.
Expect significant conversions boost, with advertisers witnessing up to a 50% increase compared to other campaigns.
2. Precision Audience Targeting and Optimization
Leverage advanced machine learning to optimize your campaigns. Target the most relevant and engaged audience segments, leading to enhanced conversion rates of up to 30%. Drive higher engagement and maximize your return on investment.
3. Dynamic Campaign Optimization
Harness the power of concurrent optimization with Performance Max. Watch your campaigns adapt and optimize based on performance data, resulting in enhanced performance, increased click-through rates, and improved conversion rates.
Advertisers have achieved up to a 40% reduction in cost per conversion by leveraging the dynamic capabilities of Performance Max.
Addressing Challenges and Considerations
While Performance Max offers exceptional benefits, it's important to consider potential challenges and limitations.
This may include limited creative customization control, as Performance Max relies on automated optimization. Advertisers should also be mindful of potential budget constraints and the need for ongoing monitoring and optimization to ensure optimal performance.
Additionally, optimizing Performance Max campaigns may require a learning curve and adjustment period to understand its functionalities and maximize its potential fully.
By being aware of these challenges, advertisers can proactively address them and make informed decisions for their campaigns.
Performance Max Best Practices: Enhance Your Google Ads Performance
To drive exceptional results with Performance Max campaigns, incorporate these seven best practices into your performance based advertising strategy:
Strategic Audience Segmentation
Utilize Performance Max's advanced targeting capabilities to reach the right audience. Analyze user behavior, interests, and demographics for precise audience segmentation and improved campaign performance.
Compelling Ad Creatives
Create visually appealing ad creatives to capture users' attention. Craft impactful headlines, use high-quality images or videos, and write persuasive ad copy to increase click-through rates and engagement.
Continuous Performance Monitoring
Regularly monitor your Performance Max campaigns for optimization. Track key metrics such as CTR, conversion rate, and ROAS to identify areas for improvement and ensure maximum campaign effectiveness.
Dynamic Ad Optimization
Leverage Performance Max's machine-learning capabilities for automatic ad optimization. Let the platform make live adjustments to bidding strategies, creative placements, and audience targeting, leading to better performance and reduced cost per conversion.
Conversion Tracking and Attribution
Ensure a seamless user experience by aligning goals and objectives with your ad creatives. Conduct A/B testing to define the most effective elements, optimizing conversion rates and driving better campaign performance.
Conclusion
Performance Max is not just a feature; it's a catalyst for digital success. Performance Max empowers businesses to elevate their Google Ads Campaigns to new heights with its advanced automation, machine learning capabilities, and seamless integration across Google properties.
By embracing Performance Max, you can unlock unprecedented reach, precisely target your target audience, and optimize your campaigns for tangible results.
Frequently Asked Questions
1. How can Performance max boost my business's conversions?
Performance Max can boost your business's conversions through increased reach, enhanced targeting, real-time optimization, and valuable insights.
2. What are the performance max campaign requirements?
It would be best to set up an active Google Ads account and conversion tracking to run a Performance Max campaign. Machine learning is used in Performance Max campaigns, which need at least 50 conversions in the previous 30 days to optimize well.
3. How to optimize performance max campaign?
Improve ad creatives, monitor performance, analyze metrics, and experiment with targeting and bidding strategies.
4. How to set up a performance max campaign?
Log into Google Ads, choose Performance Max as the campaign type, customize settings, and ensure proper conversion tracking.
5. Can you provide some performance max ad examples?
Performance Max ads can take various forms, including text, image, video, and product listings.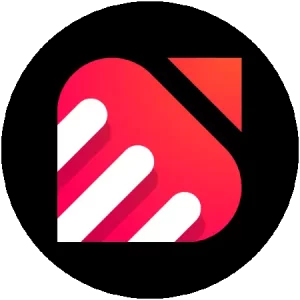 EvenDigit
EvenDigit is an award-winning Digital Marketing agency, a brand owned by Softude (formerly Systematix Infotech) – A CMMI Level 5 Company. Softude creates leading-edge digital transformation solutions to help domain-leading businesses and innovative startups deliver to excel. We are a team of 70+ enthusiastic millennials who are experienced, result-driven, and hard-wired digital marketers, and that collectively makes us EvenDigit.
Read More