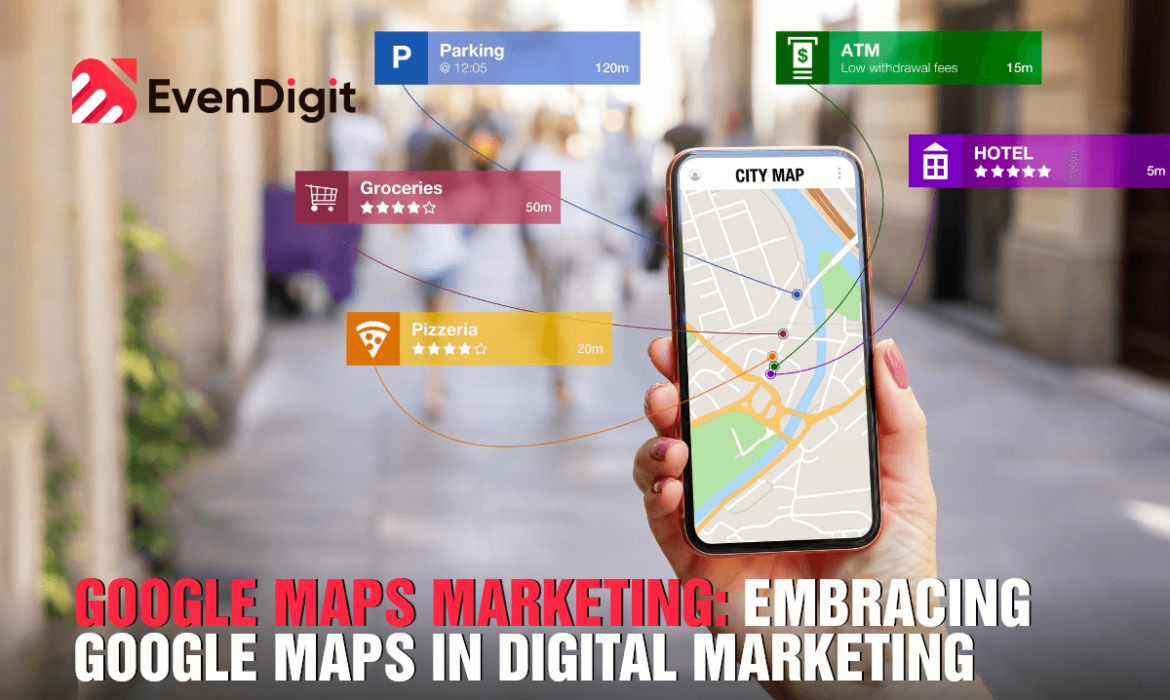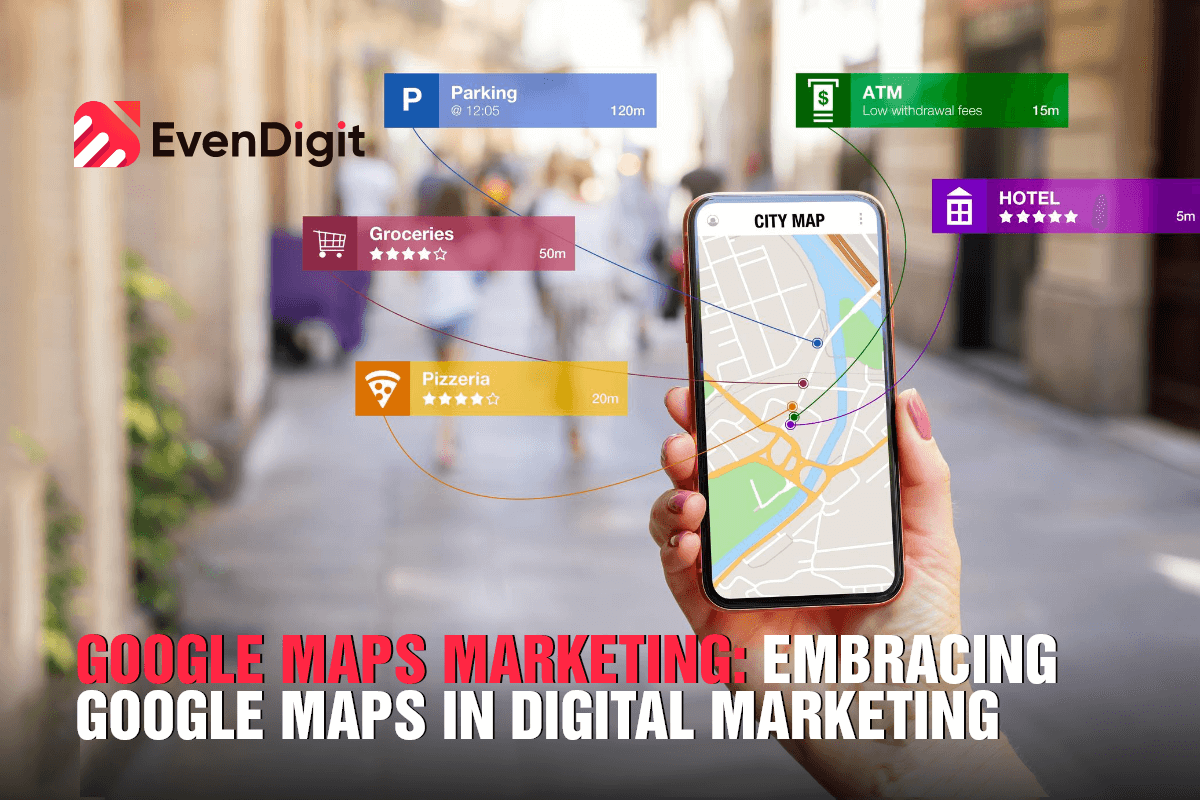 When you think of a map, you likely imagine a paper document filled with intricate details, compass points, and possibly some hidden treasure. In today's digital age, we've traded in our physical maps for virtual navigation, allowing us to traverse local streets and global markets alike.
However, have you ever thought about using these modern-day maps for more than just getting from point A to point B? What if your map could also serve as a powerful digital marketing tool? Let's dive into the world of leveraging Google Maps for local digital marketing.
1. Trading Paper Maps for Digital Marketing Tools
Gone are the days when consumers used Yellow Pages to find local businesses. The advent of digital transformation has not only revolutionized the way we navigate but also opened a new avenue for businesses – Google Maps Marketing. Consumers no longer depend on the Yellow Pages to find local businesses. Instead, they turn to Google Maps. But it's not just about giving directions; Google Maps Marketing can help make your brand more visible, engaging, and influential, especially within your local community.
2. Lights, Camera, Action: Your Business in the Spotlight
A. Taking the Stage: Local Search Optimization
Spotlight on Your Store: The Power of Local Search Results
Your business appearing in local search results is like having a billboard in Times Square. It puts you in front of consumers precisely when they're looking for what you offer. And with Google Maps integrated into these results, you're reaching potential customers and virtually guiding them to your doorstep.
B. Ranking High in the Search Sky: How Google Maps Elevates Your Online Presence
Featuring local search is critical, but how does Google Maps enhance your ranking? Ensuring your business details are accurate and consistent boosts your chances of appearing higher in local search results.
3. Engage, Interact, Connect: Building a Relationship with Your Customers
A. Guiding Your Audience Home: Navigation and Directions on Google Maps
Turning potential leads into loyal customers isn't just about selling a product; it's about offering a seamless user experience. By integrating Google Maps into your online presence, you provide clear directions and estimated arrival times, taking one more worry off your customers' minds.
B. Amplifying Customer Voices: Reviews and Ratings on Google Maps
What's the digital equivalent of word-of-mouth recommendations? Reviews and ratings. Google Maps allows customers to rate their experiences and write reviews, influencing potential customers' decisions.
C. Inviting Customers Inside: Using Store Information and Photos for Engagement
You can offer customers a virtual tour of your business through Google Maps before they even step in your door. Up-to-date photos, operating hours, and other store information engage customers, piquing their curiosity and enticing them to visit.
Pro Tip:
Incorporate Google Maps into your customer journey by using
targeted ads
that display your location and directions. This helps potential customers easily find your business and increases the chances of them visiting your store. Combine this with personalized messaging to create a seamless experience from online discovery to offline engagement.
4. The SEO Secret: Optimizing Your Local Presence
A. Using Google Maps to Ace the Local SEO Game
When it comes to local SEO, Google Maps is the unsung hero. Enhancing your Google Maps listing with SEO-friendly descriptions and keywords boost your online visibility and search engine ranking.
B. Hacks 101: Tips for a Powerful Google Maps Listing
For optimal results, ensure your Google Maps listing includes key details: business category, operating hours, contact details, business description, and high-quality photos.
5. Location Based Target: Marketing That Knows Where Your Customers Are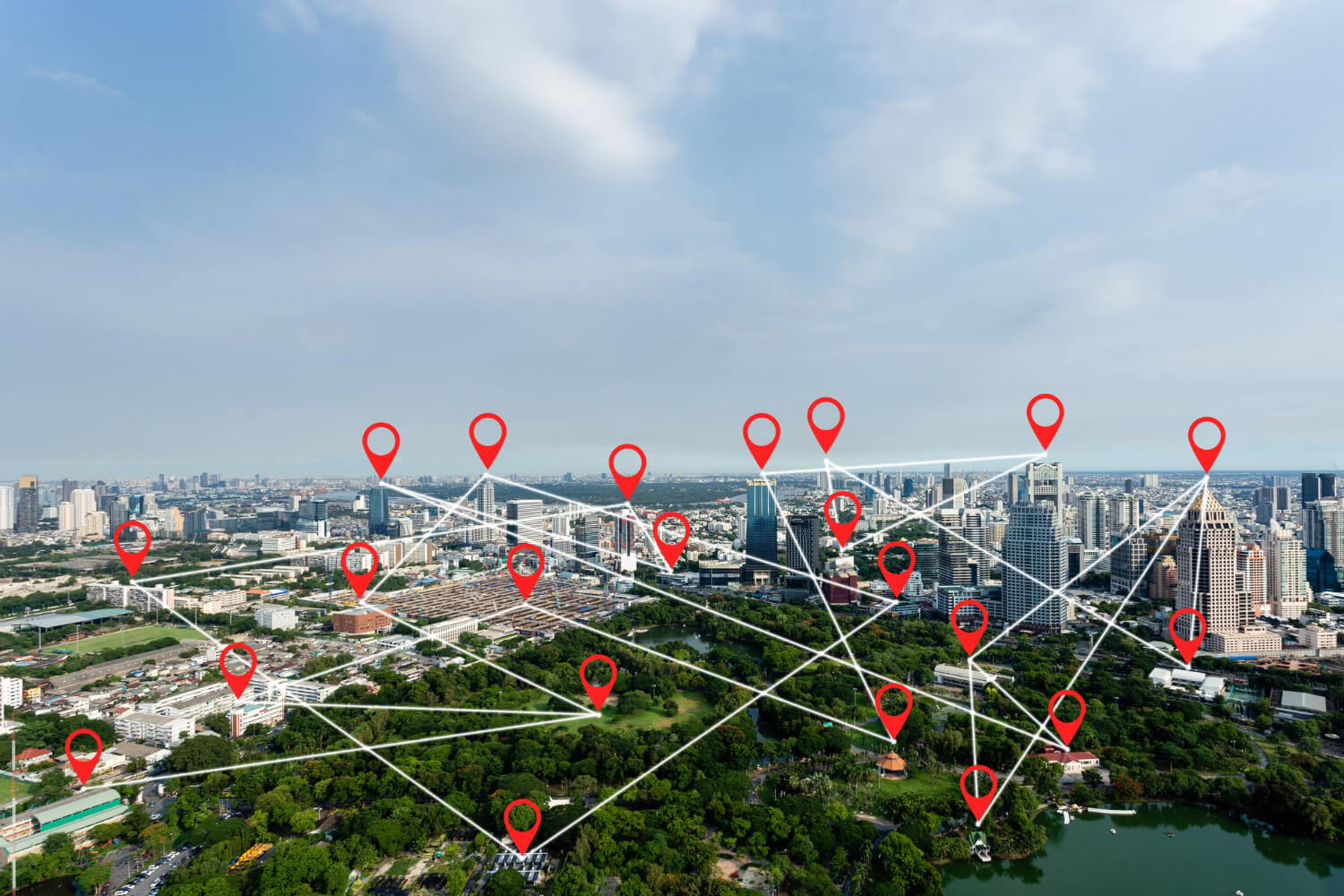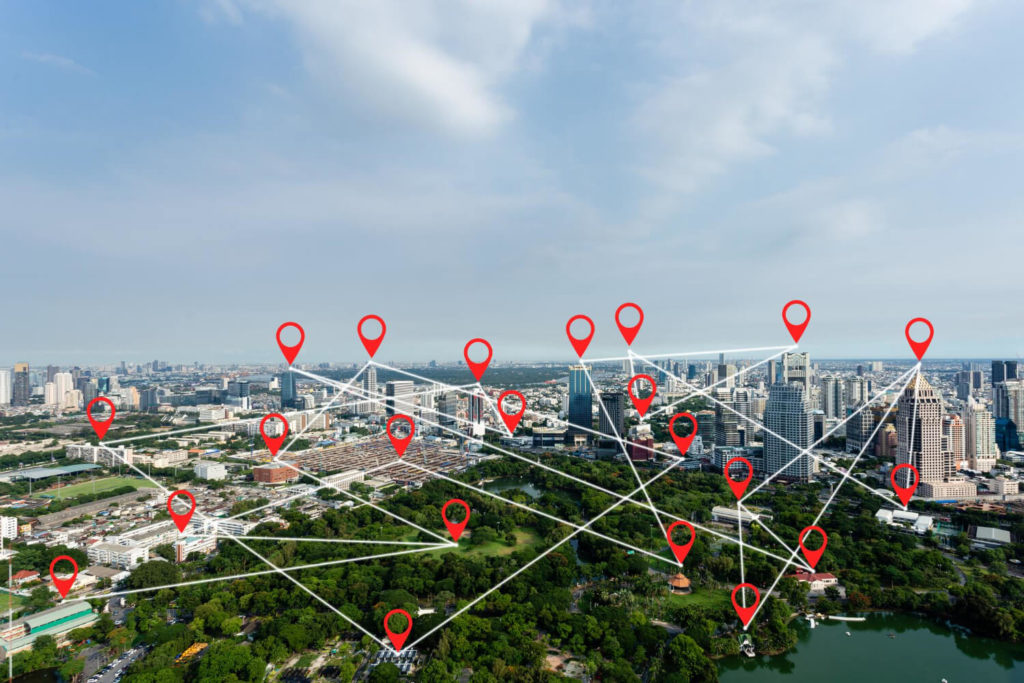 A. Crafting Hyper-Local Campaigns: Marketing at the Grassroot Level
Using Google Maps, you can develop marketing campaigns that specifically target consumers in your area. With location-based targeting, you can tailor your offerings to your local market's unique needs and preferences.
B. Knocking on Local Doors: Audience Targeting with Google Maps
Your local audience is just a click away with Google Maps. Use it to identify potential customers in your vicinity and develop strategies to attract their business.
C. Success Stories: When Google Maps Met Location-Based Marketing
There are numerous examples of businesses successfully using Google Maps for their location-based marketing. The possibilities are boundless, from small coffee shops gaining new patrons to larger retail stores driving increased foot traffic.
6. The 'WOW' Factor: Enhancing User Experience
A. The Map to Trust: The Importance of Accurate Location Information
Ensuring your location information is accurate and up-to-date prevents potential customer frustration and establishes trust with your audience. Imagine this: a customer is keen to visit your business based on your incredible online reviews. They map out their route, only to arrive at the wrong location due to inaccurate information. Not only is this frustrating for the customer, but it could also lead to negative reviews that can damage your reputation. Accurate information is not just nice to have; it's crucial to ensuring customer satisfaction and engagement.
B. The Personal Touch: Customizing User Experiences with Google Maps
Google Maps allows for a customized user experience that's tailored to the individual. With features like Street View and Inside View, customers can virtually step into your business from anywhere in the world. This helps them familiarize themselves with your business and builds a sense of comfort and trust.
C. One Click Away: Integrating Google Maps into Your Digital Platforms
By integrating Google Maps into your website and mobile apps, you're not just making it easy for customers to find you—you're providing a more comprehensive, engaging experience. Users can easily save your location, share it with friends, or add it to their favorites for future reference. This integration can turn a simple location search into meaningful interaction with your brand, paving the way for a deeper connection with your customers.
7. Conclusion
Google Maps has transformed from a simple navigation tool to a powerful marketing asset for businesses. Its ability to enhance local business visibility, drive customer engagement, and foster a more personalized and engaging user experience makes it a must-have in your digital marketing toolkit.
By leveraging its capabilities, you're putting your business on the map and paving the path toward sustained local digital marketing success. Remember, in today's digital age, your journey with customers begins long before they step foot in your door—it starts the moment they find you on the map.
8. Frequently Asked Questions
1. How can Google Maps boost my business's online visibility?
Google Maps is like a digital billboard for your business. It places you in local search results, giving your business greater exposure to local consumers actively searching for your products or services.
2. Can Google Maps help improve my local SEO?
Absolutely! By optimizing your Google Maps listing with SEO-friendly descriptions, you increase the likelihood of appearing in local search results. This can give you an edge over competitors and boost your visibility among local customers.
3. How does location-based marketing work with Google Maps?
Google Maps is an essential tool for location-based marketing. It allows you to target customers within a specific geographic area, creating personalized marketing campaigns that speak directly to their unique needs and interests.
4. Why is accurate location information important in Google Maps?
Accurate location information is crucial as it determines whether customers can find you or not. Incorrect information can lead to frustrated customers and missed business opportunities.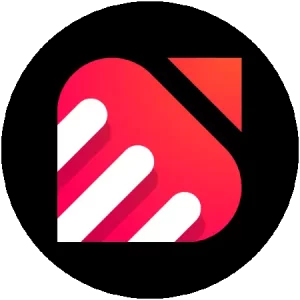 EvenDigit
EvenDigit is an award-winning Digital Marketing agency, a brand owned by Softude (formerly Systematix Infotech) – A CMMI Level 5 Company. Softude creates leading-edge digital transformation solutions to help domain-leading businesses and innovative startups deliver to excel. We are a team of 70+ enthusiastic millennials who are experienced, result-driven, and hard-wired digital marketers, and that collectively makes us EvenDigit.
Read More