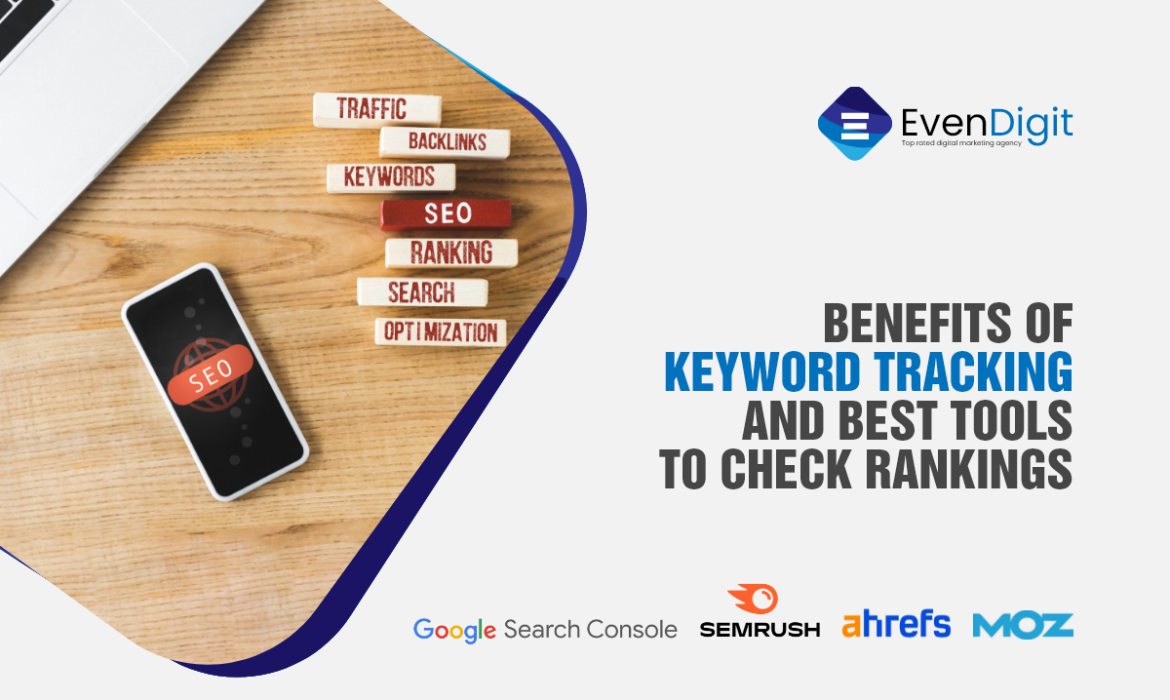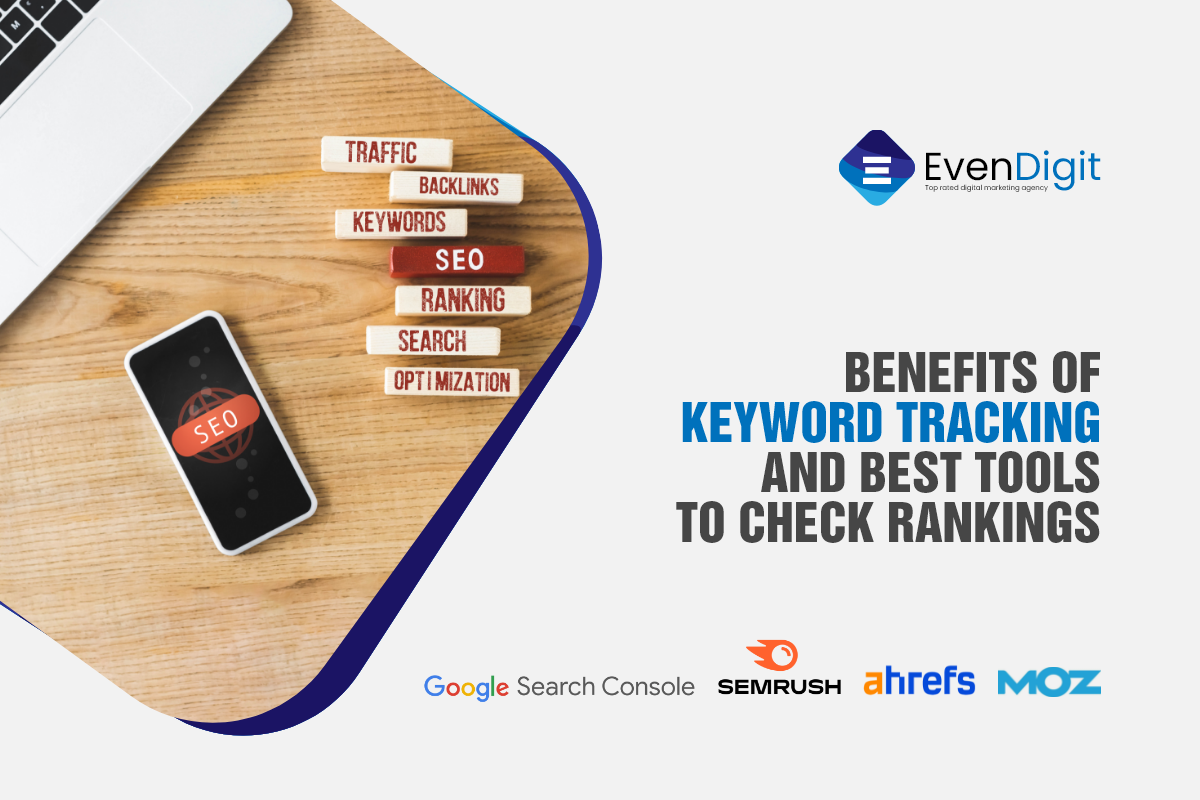 You have probably already read many articles and watched many videos on improving your website's SERP ranking. But those positions are still out of your reach, Correct?
We are not saying that the research you have done was wasted. But every business has a different industry, target audience, pain points related to demographics, and many more distinctive factors.
Regular keyword tracking will help you strategize in the right direction to improve your website's rank.
To learn more about keyword tracking, its importance, tools to perform, and some bonus tips on improving your website's ranking, stay till the end of the blog.
What is keyword tracking?
The process of monitoring the performance of websites on specific keywords is known as keyword tracking. Keyword tracking is a primary key of analytics to measure all your SEO and content performances.
Analyzing keyword data and metrics for websites aids in determining which keywords are doing well and which are not. Tracking the keywords' performance will help you efficiently devise the keyword strategy and improve the rankings.
Importance of keyword tracking regularly
The most crucial step in every SEO campaign is keyword tracking. Regular keyword monitoring benefits the business as a whole and offers helpful metrics.
Let's glance at some of the most important aspects of keyword tracking for online success:
Get Comprehensive Analysis of Traffic Drop
One of the most common challenges that any website encounters is a drop in traffic. However, it might be caused by various factors such as algorithm updates, SERP feature tests, technological glitches, and many other issues.
Regular keyword tracking will allow you to examine which pages work well and which require actions. Rather than losing traffic and observing, the wise move is to analyze, assess, and solve the situation.
Get More Emphasized to The Best Performing Keywords
Keyword monitoring allows you to categorize keywords based on their performances. The top-performing keywords reveal what your target audience is looking for.
Updating content relevant to search queries will help you achieve more success. Analyzing the low-performing keywords can assist you in revising your approach and focusing on the effective keywords.
Get Analytics to Compete in The Niche
Keywords tracking will help you gather the competitor's data and what's working best for them and in the niche market.
Accurate data related to the rankings will help you to curate the new strategy in the right direction. You will quickly get insights into the competitors with the help of SEO rank tracking tools.
Benefits of keyword tracking
Though several Google keyword rank checker tools are available, an adequate understanding of SEO will allow you to examine the matrices more accurately.
The keyword tracking will help you to analyze your current performance. It will help you to make the changes and improvements in the right direction.
Keyword tracking will benefit in saving time from futile efforts. Using free online ranking tools will simplify the process of keyword tracking.
Although keyword tracking has no direct impact, the precise analysis will help in enhancing entire SEO operations, including:
Improving the search engine results rankings.
Devising the content marketing strategy with proper analytics.
Discovering the CTR issues.
Increasing the traffic on the overall website.
Identifying the most effective tactics and strategy.
5 Tools to Help You Find Your Google Search Ranking
Over the years, Google has received the most traffic. The competition to place among the top results is continually escalating.
New tactics are implemented daily to gain an advantage in the rankings. Accurate analytics are required to contrive new strategies.
Here, we provide the five most reliable tools for monitoring your website's performance in the search engine rankings with various helpful analytics:
1. Google Search Console
Google Search Console is one of the most reliable free tools available.
It helps you to monitor, troubleshoot and maintain your site's performance in Google SERPs.
This tool will help resolve any indexing errors, reindex, or other problems that may have occurred on the website. With the help of GSC, you can keep track of the keywords used in the queries that lead people to your website.
2. SEMrush
SEMrush is one of the best keyword rank checker tools for assisting websites in improving organic SERP ranks.
It conducts site audits to alert critical issues and provides crucial data on competitors' strategies, link building, and keyword suggestions.
This tool will quickly analyze your site's performance and competition, discover keywords, maintain traffic, gain vital backlinks, and much more.
3. Ahrefs
Ahrefs is a standout tool that is well-known for its user-friendly interface.
Ahrefs is a popular tool for analyzing keyword ranks and difficulty, URL ratings, website link profiles, and overall, SEO health.
It also assists in determining the performance of the content in terms of how often it has been shared or provided backlinks to articles and blogs.
4. Moz Rank Tracker
Moz Rank is the user understanding metric to measure the domain authority. Moz built this metric to analyze the SEO rating of websites and their pages.
MozRank is one of the most important factors that search engines use to rank websites in SERPs.
Moz Rank Tracker is one of the most reliable tools for analyzing website performance in SERPs. You will quickly check the website's domain authority and inbound and outbound links by inputting the URL.
5. Small SEO Tools
Small SEO Tools is a bundle of tools for creating a website, optimizing the site for SEO, and generating quality content for web pages.
These tools include a keyword tool (for simple keyword monitoring and analysis), a plagiarism checker tool (for ensuring content's authenticity), a grammar checker tool, a meta tag tool, and much more.
3 Tips to Improve Your Google Rankings
Though the tools listed above will assist you in monitoring the performance of your website, you must use excellent tactics to win the SEO race.
Here are three tested tips that will help you in improving your website's Google rankings:
1. Provide the content related to queries intent
Google delivers the most relevant results for users' requests. It is optimal to generate content relating to the intent to rank higher in the SERPs and appear on the top results for the keywords.
The search intent varies, such as informative, navigational, commercial, and transactional. Providing information that matches the intent increases the likelihood of appearing in the top results in SERPs.
2. Optimize snippets for Position Zero
The content in paragraphs, tables, and listicles is straightforward for readers to understand.
Google provides a prominent spot called Position Zero to show search results immediately and accurately to consumers.
Optimizing the snippets with long-tail keywords and focusing more on question-type material (what, when, how, and why) will boost your website's chances of being in position zero.
3. Build High-Quality Backlinks at regular intervals
Backlinks assist web pages in two ways: first, they increase traffic from the anchor text, and second, they signal to Google that the webpage has valuable content.
High-quality backlinks relate to the quality of the backlink source website, not just the quality of the links. If the website providing the backlink has a high DA and PA, Google will consider it a high-quality backlink.
Creating high-quality backlinks for your website will undoubtedly boost its ranks and generate organic visitors.
Conclusion: Appear in Google's Top Results with Experienced SEO Professionals
Now you know the importance of keyword tracking in SEO and have a good list of rank checker tools with the help of this blog.
If you are struggling with the SEO rankings and looking to outsource the operations, then EvenDigit will be ideal. It is one of the leading SEO companies that have experienced SEO professionals and have been providing success to many businesses over the years.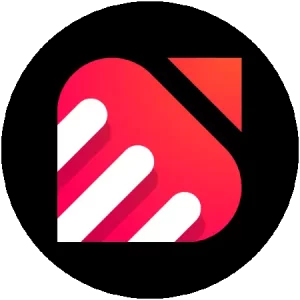 EvenDigit
EvenDigit is an award-winning Digital Marketing agency, a brand owned by Softude (formerly Systematix Infotech) – A CMMI Level 5 Company. Softude creates leading-edge digital transformation solutions to help domain-leading businesses and innovative startups deliver to excel. We are a team of 70+ enthusiastic millennials who are experienced, result-driven, and hard-wired digital marketers, and that collectively makes us EvenDigit.
Read More