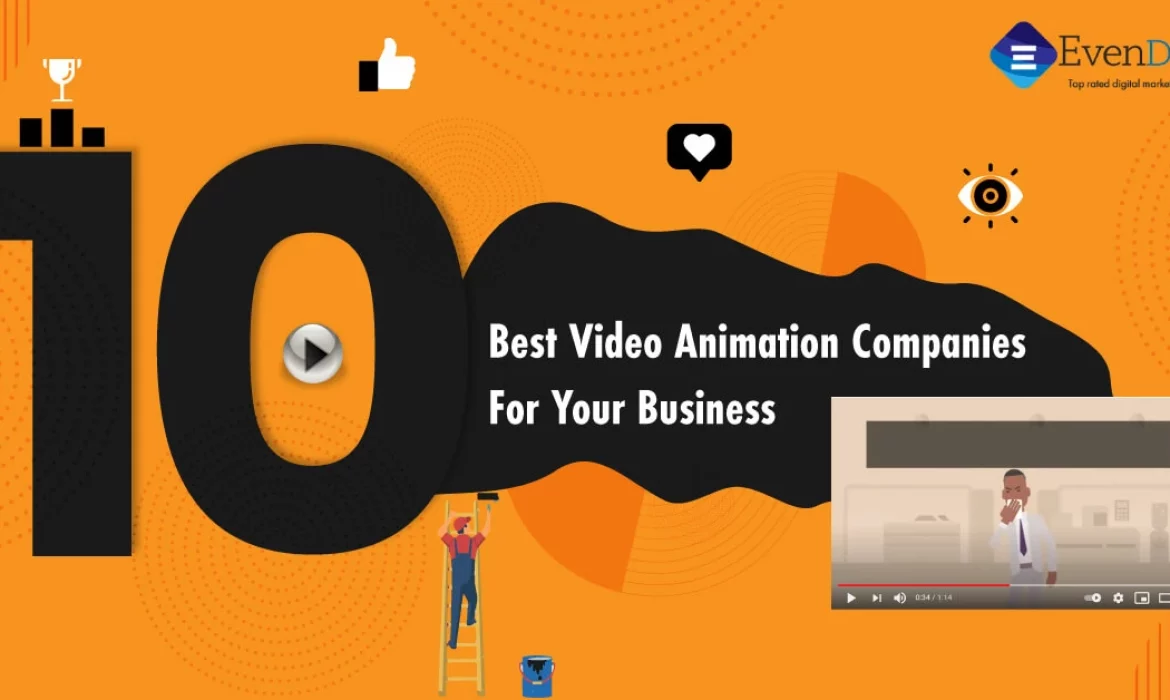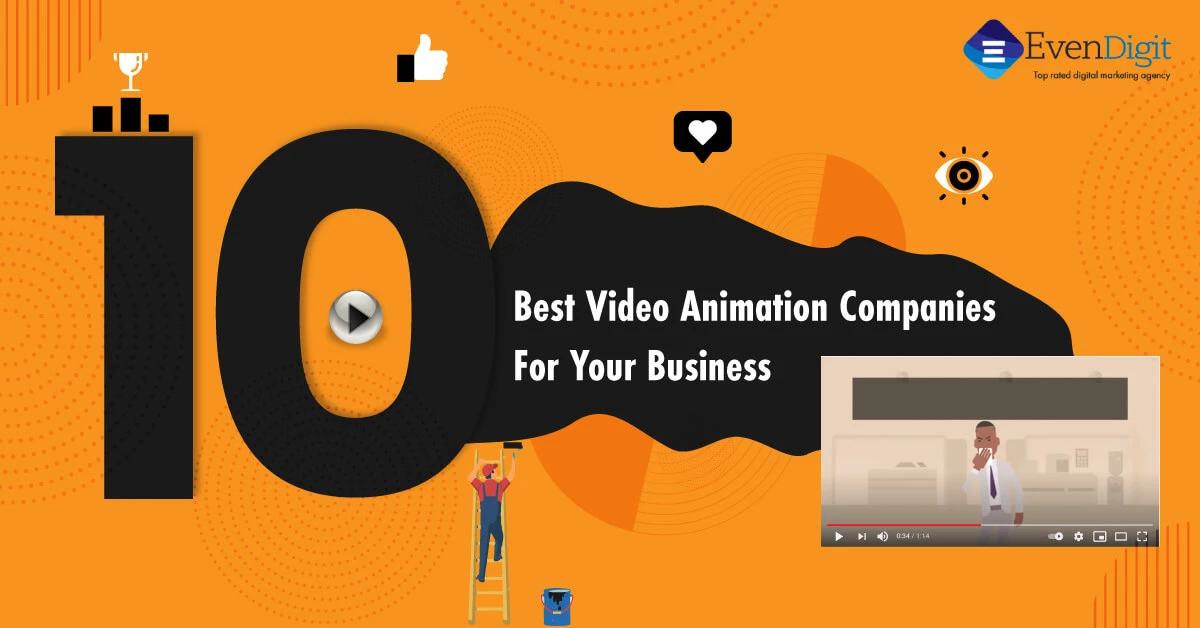 According to the research, visual content tends to attract more users compared to any other form of content. As videos, especially animated videos, are engaging and compelling enough to grab the users attention in a microsecond and convert them into customers. Because of such advantage, every brand is updating and including video marketing as their content strategy to showcase what they have to offer. 
For serving the growing demand for the Animation industry, there are multiple companies on the list. But only a right video animation company could help you in achieving not one but myriad of advantages. Now, the question is how to find or choose that "right one"! Let's look at that. 
What do you think, what are the factors an excellent video animation company should comprise? There is not one but many. But when choosing the one amongst the alternatives, you can start off with looking at these five key factors. 
1. Experience and Quality
Walking through the company's previous work and portfolio may seem tiring, but will be worth it. It would assure you about the company's style, tone, quality, creativity standards and technical expertise that is not possible to understand by looking at one or two videos.
2. Communication Process
Apart from the quality, the project could be successful when a company follows a hassle free and smooth communication process with the clients. Before selecting, pay special attention to the team members availability for their clients and mode of communication. Make sure the company offers an open dialogue with a faster response rate for clearing out questions and queries related to the project.  
3. Feedbacks
Many companies promise to be the best video animation company, but how to know if they actually are? Dive into the company's insights by exploring its testimonials, Google reviews, ratings, Facebook/Twitter feeds, comment section. 
4. Pricing
Do not fall for companies who offer animation services at affordable rates. They do possess certain setbacks. Find a company that fits accurately to your requirements, purpose and guarantees quality work. 
5. Customization Ability
See if the company can create unique and custom-made videos according to their client's business and not follow a monotonous approach in each of them. 
Top 10 Video Animation Companies
Choosing the right and the best animation company can be quite a daunting task. To make the process of selecting the company for your business easy, we have listed the top 10 video animation companies that possess years of experience, talent, creative skill sets, and many more. Let's look at those:
You would surely experience the perfect amalgamation of Graphics, 3d Animation, and visual effects at Prana Studios. It has its production houses located across various countries and delivers the best full-time 3d Animation and VFX services to its clients. The company creates completely Animation featured films, VFX for live-action, hybrid films, short-form media, and venue attractions. 
Based in: Mumbai
Reliance Media Works storytelling will not disappoint you for sure! It is the leading and fastest-growing animation company. In a short period the company has marked its footprints in a world of fantasy through excellent animations. Some of its work, like an Ad film 'Veneta Cucine' and a TV Series 'Little Krishna', won international recognitions and accolades and were extremely loved by the people. 
Based in: Mumbai 
The world-class talent makes it a dynamic Game Art, 2d/3d Animation, Visualization, and Graphic Design Studio. Ocean Bluee is among the best video animation companies that provide innovative, quality, and art-driven animation content. Some of the content forms include Television commercials, Short Films, Kids Content, Motion Graphics, E-learning, and Explainer Animation using cutting-edge technology that produces stunning visuals. 
Based in: Pune
EvenDigit is the best of the class for a reason. You know why? We at EvenDigit provide you with not only one but a diverse type of Video services ranging from:
2D Animation 

Whiteboard Animation 

Explainer Videos 

Kinetic Typography 

Screencast Videos 

Infographic Videos 

Logo Animation 

Cartoon or Character Animated Videos 
EvenDigit is one of the best 2d Animation Companies in India. We provide Video Scriptwriting, Storyboarding, Copywriting, Editing, and even Voiceover to the videos.
We have delivered top-notch videos to various industries like Education, Government, Gaming, Transportation, Finance, etc, based across the USA, UK, Australia, and India. 
Based in: Indore
Citrus Inc Studios would blow your mind with the conceptualization, creativity & innovation of its videos. It is an award-winning, full-service video animation company specializing in VFX(Visual Effects), Motion Graphics, 2d, and 3d Animation. In the coming years, the company is deciding to step into Television, film series and has helped renowned brands like Coca Cola, Minute Maid, Nestle, and a non-profit organization, WHO, in reaching out to the people. 
Based in: Delhi
Over the past eight years, the company is delivering out of the box, high-quality 2d/3d Animations services. The company always strives to set new benchmarks in the world of Animation. 
Based in: Kerala
At Digitoonz, it's all about entertaining people through Digital Cartoons!. It is one of the world-class, globally known, entertaining, and interactive video animation agencies that have you covered from pre to post-production animation services. Digitoonz is dedicated to offering 2d Animation, Flash Animation, CGI Animation, Game & Design Development. Behind the success of Digitoonz, there is a skilled and talented team of creative artists who deliver work full of art and techniques that steals away everyone's hearts irrespective of their age.  
Based in: Delhi
The Studio has been in the market since 2012, and since then, it has become one of the top video animation companies. Focus Animation Studio focuses on creativity and innovation. The company has a full-fledged team of talented artists specializing in 2d/3d Animation, Ariel Survey, Gaming, Marketing, and Corporate Live Shoots. 
Based in: Noida
Prime Focus Ltd is the powerhouse of media. It offers outstanding creative, technology, production, and post-production services. The brand develops and delivers beautiful Animation CG content that has won many recognitions and accolades. 
Based in: Mumbai
Maya Studios is a leading contributor to the entertainment and media industry. The company caters to Television, films, game, and online media with its 2d, 3d Animation, VFX services. This video animation company has adhered to high-quality standards and worked with international clients like Sony, Disney, BBC, Google, Rainbow, Activision, etc., creating extremely beautiful, innovative animations. 
Based in: Mumbai
All the companies mentioned above always have something unique up their sleeves and excel in creating distinctive animation styles, serving high-quality, engaging, compelling videos. Each company consists of skilled, passionate artists who do not follow cookie-cutter approaches and can turn their client's imagination into reality. It seems impossible. But it is true.
We cannot talk about the procedure they follow, but we do know about us. At EvenDigit, we suggest you the right video type according to your purpose after developing a thorough understanding of your brand through a detailed questionnaire. Following the process, our brilliant minds who work behind create tailor-made videos that meet the client's expectations and demands. 
We hope now you've got a handful of options that can create vibrant animation videos and what should you look in a company for while selecting the one for your business.