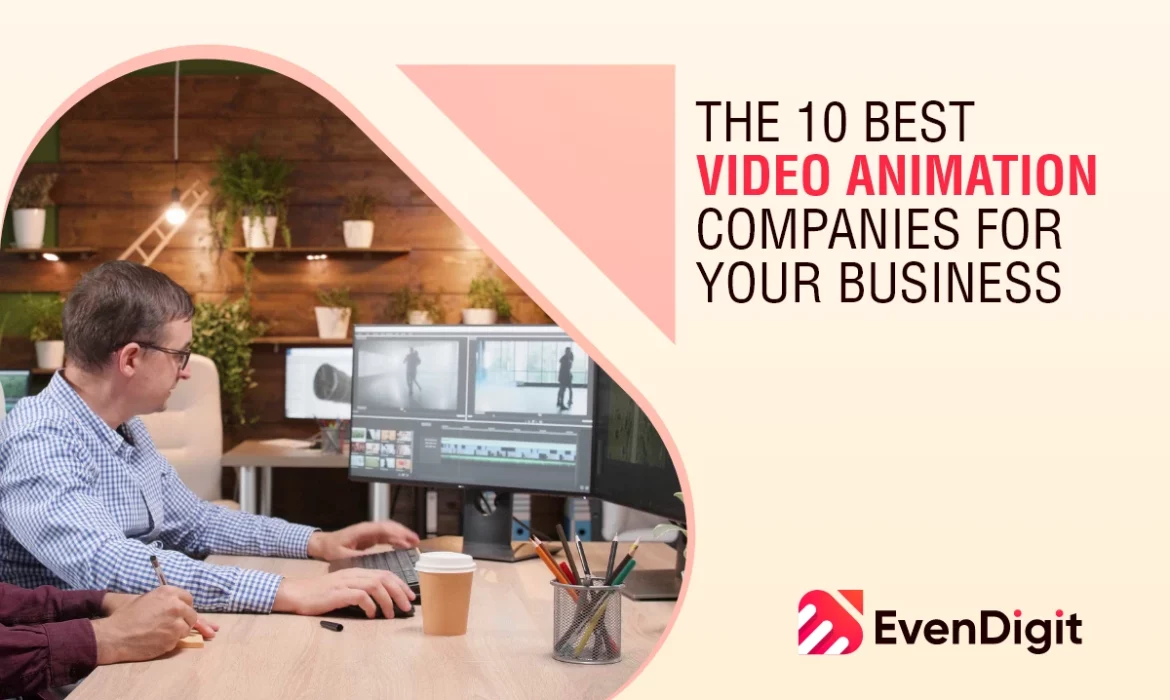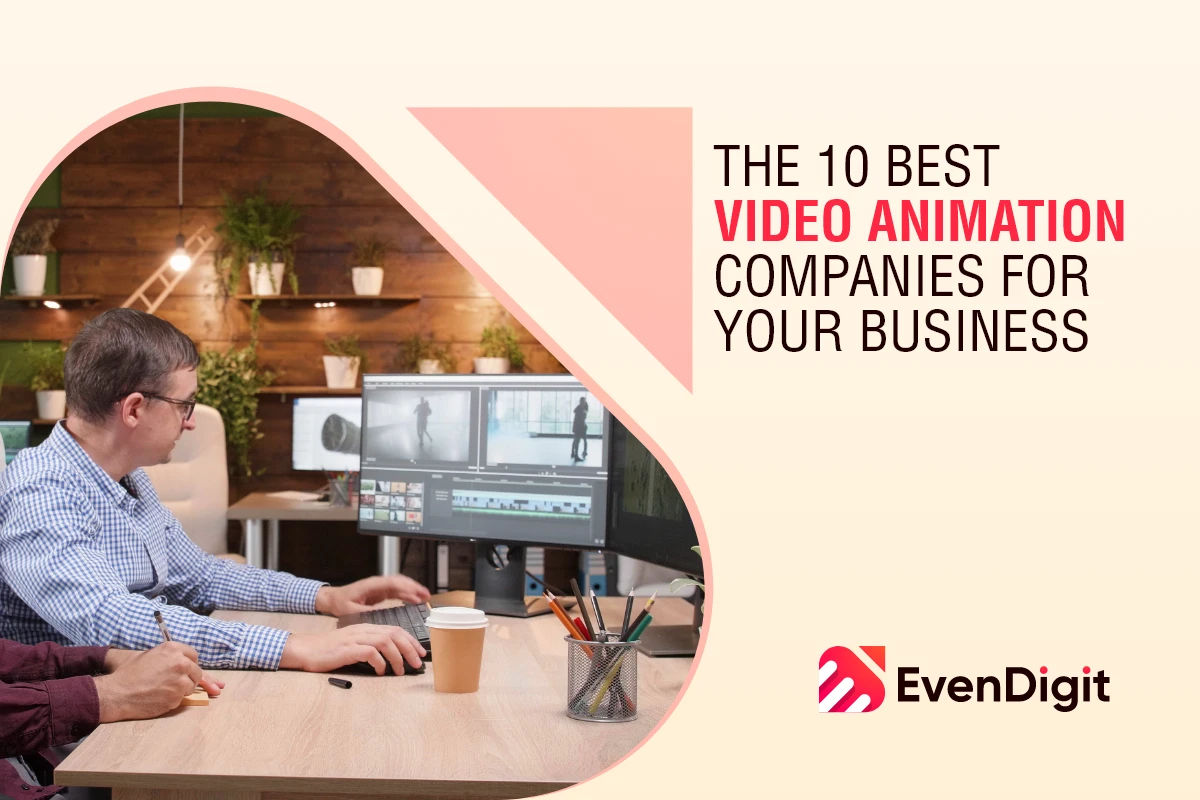 According to the research, video animation attracts more users than any other form of content. Videos, especially animated video production, are engaging and compelling enough to grab the user's attention in a microsecond and convert them into customers. Because of such an advantage, every brand updates and includes animated video production as its content strategy to showcase what they have to offer.
Many explainer video company are available to satisfy the growing demand for animation video makers. But only the best explainer video company could help you in achieving not one but a myriad of advantages. Now, the question is how to find or choose the "right one"! Let's look at that.
Features of the right video animation company
What do you think? What are the factors an excellent animation production company should comprise? There is not one but many. But when choosing one amongst the alternatives, you can start by looking at these five key factors.
1. Experience and Quality
Walking through the animated explainer video company's previous work and portfolio may seem tiring, but it will be worth it. It would assure you about the video animation company's style, tone, quality, creativity standards, and technical expertise that cannot be understood by looking at one or two videos.
2. Communication Process
Apart from the quality, the project could be successful when a video animation company follows a hassle-free and smooth communication process with the clients. Before selecting, pay special attention to the team member's availability for their clients and mode of communication. Make sure the animation production company offers an open dialogue with a faster response rate for clearing out questions and queries related to the project.
3. Feedback
Many animated video production companies promise to be the best video animation company, but how to know if they actually are? Dive into the video animation company's insights by exploring its testimonials, Google reviews, ratings, Facebook/Twitter feeds, and comment section.
4. Pricing
Avoid falling for animated video production companies offering affordable animation services. They do possess certain setbacks. Find an animation production company that accurately fits your requirements, purpose, and guarantees quality work.
5. Customization Ability
See if the video animation company can create unique and custom-made videos according to their client's business and not follow a monotonous approach in each of them.
Top 10 Animated Video Production Companies
Choosing the best explainer video company can be quite a daunting task. To make the process of selecting the video animation company for your business easy, we have listed the top 10 animated video production companies that possess years of experience, talent, creative skill sets, and many more. Let's look at those:
With a variety of animation videos created by EvenDigit, you can hook your customers to your service. Animated videos are the foundation of their creatively reactive strategy. Their decade-long experience has streamlined their creative spectrum to offer you a brilliance-filled brand placement.
The industries they serve are education, government, gaming, transportation, finance, and even voiceovers. They provide scriptwriters, storyboarders, copywriters, editors, and voiceovers.
For creative and technical solutions, the media, broadcast, and advertising industries trust Prime Focus. Prime Focus Ltd brings real-life experience and searches for the best approach to their client's needs with a clear vision and strong collaboration.
Several award-winning CG animations have been developed and delivered by the brand. Its services encompass innovation, creativity, technology, production, and post-production.
In 2002, Shah Rukh and Gauri Khan founded this Mumbai production company. As a film production company, Red Chillies Entertainments Pvt Ltd has expanded into other production areas. As part of its effort to bring Hollywood's sophistication to Indian cinema, the company launched its VFX studio in 2002.
In addition to blockbusters such as "Raees," "Dilwale," "Chennai Express," "Ra.One," "Happy New Year," "Om Shanti Om," "Main Hoon Na," "Chalte Chalte," and "Asoka," Red Chillies Entertainments has also produced critically acclaimed films such as "Dear Zindagi," "Billu," and "Phir Bhi Dil Hai Hindustani." Movies made by Red Chillies have won several critical and popular awards, including Badla, Kaamyaab, Bob Biswas, and Love Hostel.
At Prana Studios, several production houses specialize in graphics, 3D animation, and visual effects worldwide. In addition to animated films, it also produces VFX for live-action, hybrid films, short films, and venue attractions. Besides full-time 3D animation and visual effects, it also provides full-service visual effects.
Over the past few years, Reliance Media Works has rapidly grown to become one of the fastest-growing animation companies in the world, producing high-quality animation that will not disappoint. Aside from winning international recognition and accolades, some of the company's work, including Veneta Cucine and Little Krishna, has also been widely acclaimed.
Creative development, live action, animation, design, visual effects, and digital production are all part of their comprehensive production solution. In addition to producing Oscar-winning art for movies like 1917, The Jungle Book, and The Life of Pi, Technicolor Creative Studios is responsible for solving tough briefs for the world's biggest brands with beauty. They also own MPC Creative Studios.
A combination of media, animation, and design experts from around the globe will meet your needs and wow you with the quality they deliver. Their combined experience spans more than nine years in the entertainment and design fields.
One of the reasons they started PIXXZZOO was to create beautiful, practical designs for Indian people. With their full range of services, PIXXZZOO is your one-stop shop for all your design needs. You will work closely with them throughout the entire process, from the initial phone call to the final product. Check out some of their projects below and give us a call! Their work should stand for itself, according to them.
Visual effects and other services are available at Pinwheel Animation Studios in addition to 3D and 2D animation. In India, an animation production company specializing in cross-media content production, including advertising, TV series, applications, games, and anything else that might come up in the future.
Their vision is to leave footprints of India's animation on the world map and solve business challenges through animation by building a great company.
Passionate about developing a productive and professional world of animation using cognitive approaches, I create effective and potent animated videos that explain business concepts to clients. During their work, they gain a deep understanding of business and technical requirements, as well as experience, to contribute immediately, improve processes, and generate revenue immediately.
Ocean Bluee offers high-quality animation content that is art-driven with its world-class talent in Game Art, 2D/3D Animation, Visualization, Graphic Design, and Graphic Design. The latest technology allows us to create stunning explainer animations in addition to television commercials and short films, motion graphics, children's content, and e-learning.
Known for its world-class, global recognition, entertaining, and interactive digital cartoons, Digitoonz offers all facets of video animation, from pre-production to post-production! Digital Animation, Flash Animation, CGI Animation, Game & Design Development, and Flash Animation are among Digitoonz's services that will captivate everyone who sees them, regardless of age or gender.
Each explainer video company is ready to tailor a custom solution for you!
All the animated video production companies mentioned above always have something unique up their sleeves and excel in creating distinctive animation styles, serving high-quality, engaging, compelling videos. Each video animation company consists of skilled, passionate artists who do not follow cookie-cutter approaches and can turn their client's imaginations into reality. It seems impossible. But it is true.
Why should you trust EvenDigit?
We cannot talk about the procedure other animated video production companies follow, but we do know about us. At EvenDigit, we suggest you the right video type according to your purpose after developing a thorough understanding of your brand through a detailed questionnaire. Following the process, their brilliant minds work behind and create tailor-made videos that meet the client's expectations and demands.
We hope now you've got a handful of options to create vibrant animation videos and what you should look for in an explainer video maker while selecting the one for your business.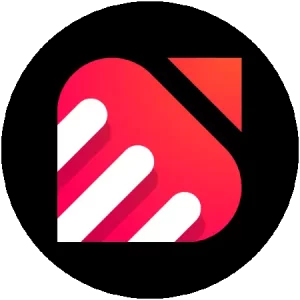 EvenDigit
EvenDigit is an award-winning Digital Marketing agency, a brand owned by Softude (formerly Systematix Infotech) – A CMMI Level 5 Company. Softude creates leading-edge digital transformation solutions to help domain-leading businesses and innovative startups deliver to excel. We are a team of 70+ enthusiastic millennials who are experienced, result-driven, and hard-wired digital marketers, and that collectively makes us EvenDigit.
Read More