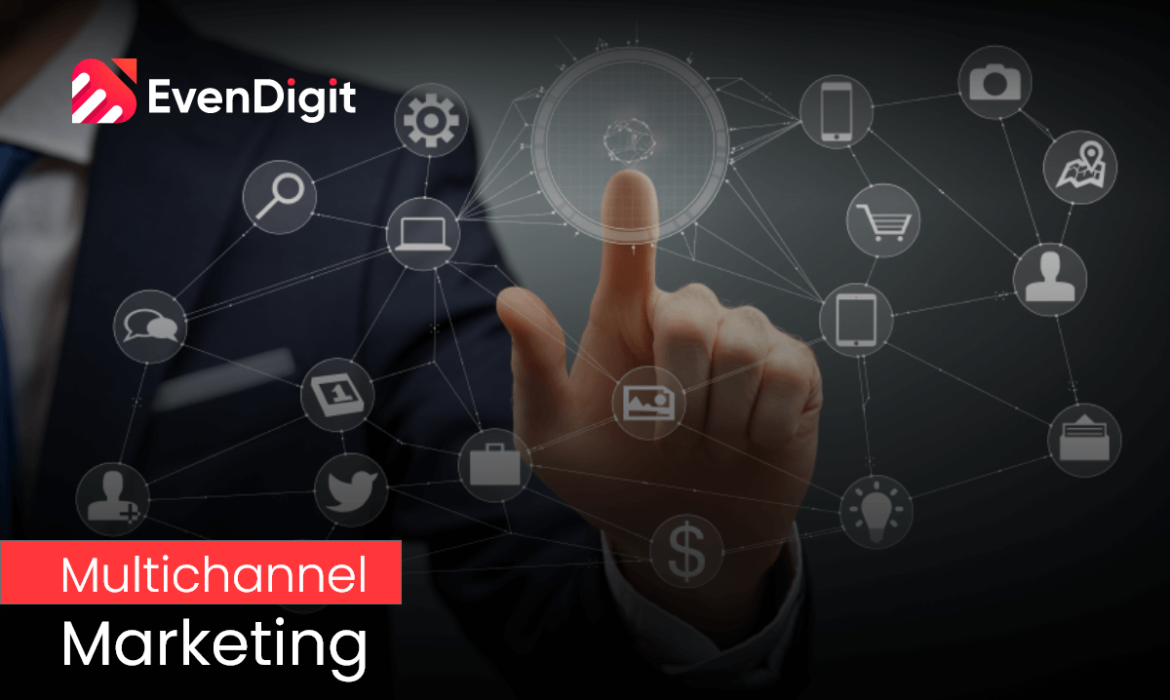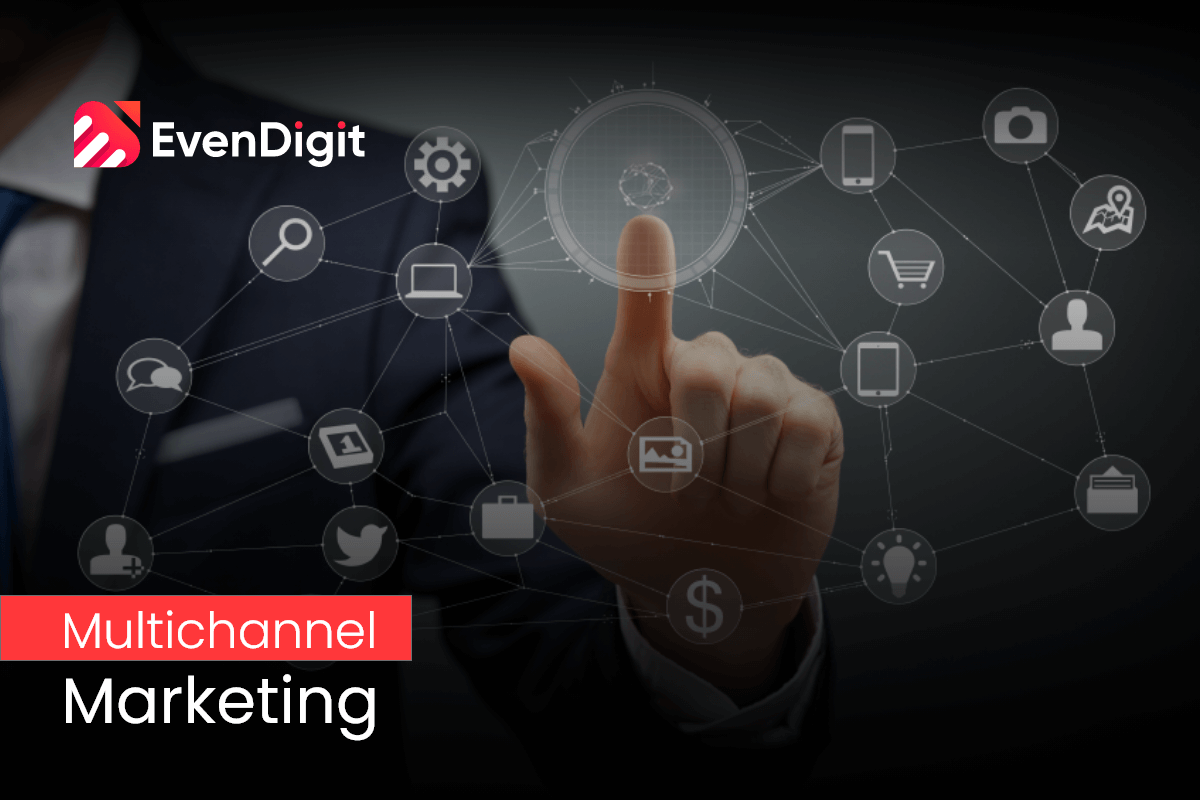 In 2023, digital presence is paramount. Multichannel marketing ensures your brand resonates with your audience, wherever they are—be it emails, social media, or mobile. This strategy crafts personalized experiences, fostering deeper engagement and business growth.
At EvenDigit, our journey since 2009 has shaped us into an award-winning digital agency. With a team of 70+ experts, we champion innovation, results, and a client-first ethos.
In this guide, we'll simplify multichannel marketing, its benefits, challenges, and its future trajectory. Dive in and discover the power of digital marketing with us!
What is Multichannel Marketing?
Multichannel marketing can be defined as the practice of implementing a single marketing strategy across multiple channels or platforms. These channels include email, print, retail locations, websites, mobile apps, SMS messaging, and more.
Multichannel marketing aims to maximize opportunities to interact with prospective customers and provide them with a seamless brand experience regardless of the channel they choose to engage with.
For instance, consider a renowned brand like Nike. They expertly utilize multichannel marketing by promoting their products through captivating TV commercials, engaging social media campaigns, interactive mobile apps, and even in-store experiences.
Today, people use many ways to shop and learn about products. They might see something on TV, then check it online, and finally buy it in a store.
Multichannel marketing acknowledges this shift in consumer behavior and aims to meet customers where they are, ensuring that the brand message remains consistent and relevant across different channels.
5 Major Benefits of Multichannel Marketing
Multichannel marketing offers several key benefits for businesses looking to enhance marketing efforts and reach their target audience effectively. Let's explore some of these benefits in detail:
1. Increased Reach and Awareness
One of the primary advantages of multichannel marketing is the capability to cast a wider net and reach a larger audience. By adopting a multichannel approach, businesses can connect with potential customers through multiple touchpoints, increasing brand visibility and awareness.
This expanded reach allows businesses to tap into new markets and draw customers who may not have been reached through a single channel.
2. Consistent Brand Messaging
Maintaining a consistent brand message across different channels is essential for building brand identity and recognition. Multichannel marketing provides an opportunity for businesses to deliver their brand message consistently, regardless of the platform or channel.
Consistency in messaging helps reinforce brand values, establish trust, and create a cohesive brand experience for customers.
3. Targeting Customers on Their Preferred Channels
Every customer has their preferred channels for communication and engagement. Multichannel marketing allows businesses to meet customers where they are most comfortable, increasing the chances of capturing their attention and driving conversions.
Businesses can optimize their chances of success by identifying the channels that resonate most with their target audience and tailoring their marketing messages and strategies accordingly.
4. More Data and Insights
By implementing a multichannel marketing strategy, businesses can collect valuable data and gain insights into customer behavior, preferences, and engagement across various channels.
This data can enhance marketing strategies, personalize messaging, and improve the customer experience. The insights gained from multichannel marketing allow businesses to construct data-driven decisions and optimize their marketing measures for better results.
5. Enhanced Customer Experience and Loyalty
Providing a consistent and individualistic customer experience is key to fostering customer loyalty. Multichannel marketing facilitates the delivery of consistent, relevant, and personalized messages to customers at different stages of their journey.
By offering a cohesive and tailored experience across multiple channels, businesses can build stronger customer relationships, increase satisfaction, and drive loyalty.
4 Challenges of Multichannel Marketing
Multichannel marketing sounds great, but it's not all sunshine and rainbows. There are some bumps in the road that businesses need to watch out for. If we're going to make this work, we've got to tackle these challenges head-on. So, what are these hurdles? Let's dive in and take a look.
1. Maintaining Consistency in Messaging
Consistency is a core principle of multichannel marketing, but maintaining consistent messaging across different channels can be challenging. Each channel may have its requirements and limitations, making it difficult to convey a unified message.
It requires careful planning, coordination, and brand guidelines to ensure the message stays consistent and aligned across all channels.
2. Managing Multiple Platforms and Touchpoints
Implementing a multichannel marketing strategy means managing multiple platforms and touchpoints simultaneously. This can overwhelm businesses, especially if they lack the resources and infrastructure to support various channels.
Managing and optimizing each channel effectively requires deeply understanding of their requirements, best practices, and target audience preferences.
3. Data Integration and Analysis
With multiple channels generating data, businesses face the challenge of effectively integrating and analyzing this data. Data silos can hinder achieving a holistic view of customer preferences and behavior.
To overcome this challenge, businesses need robust data integration and analysis processes in place, ensuring that data from different channels is consolidated and actionable insights can be derived.
4. Ensuring Channel Relevance and Engagement
Not all channels may be equally relevant or effective for a particular business or target audience. Choosing the right channels and engaging customers effectively on those channels is crucial for multichannel marketing success.
It requires careful research, understanding customer preferences, and continuous monitoring and optimization to ensure efforts are focused on the most impactful channels.
Creating a Successful Multichannel Marketing Strategy
To create a successful multichannel marketing strategy, businesses must carefully plan and execute their approach. Here are some key steps to consider:
1. Define Your Goals and Objectives
Begin by outlining your primary goals and objectives for multichannel marketing. What do you hope to achieve through this strategy? Whether it's increasing brand awareness, driving website traffic, or boosting sales, having clear goals will guide your decision-making and help you measure success.
2. Understand Your Target Audience
Gain in-depth research on your target audience and their preferences. What channels do they frequent? How do they prefer to engage with brands? Use market research, customer surveys, and data analysis to gather insights that inform your channel selection and messaging.
3. Choose the Right Channels
Select the channels that match your intended audience's preferences and actions. Consider demographics, psychographics, and each channel's unique characteristics. Focus on channels where you can effectively engage your audience and achieve your marketing goals.
4. Develop Cohesive Messaging
Craft a cohesive brand message tailored and adapted for different channels while maintaining consistency. Ensure your message connects with your intended audience and conveys your unique value across all contact points.
5. Integrate Data and Analytics
Implement robust data integration and analytics processes to gather insights from various channels. This will help you understand customer behavior, measure the efficacy of your marketing efforts, and make data-driven decisions for optimization.
6. Personalize the Customer Experience
Leverage the data and insights you gather to personalize the customer experience across channels. Tailor your messaging, offers, and recommendations to each customer's preferences and journey stage, creating a more engaging and relevant experience.
7. Coordinate and Optimize Channel Efforts
Coordinate your marketing efforts across channels to ensure consistency and synergy. Monitor the performance of each channel, track key metrics, and optimize your strategies based on data and insights. Continuously experiment and refine your approach to maximize results.
Multichannel Marketing vs. Omnichannel Marketing
At the heart of modern marketing are two prominent strategies: Multichannel and Omnichannel marketing. Though their names may create confusion, they are one. Both have their merits, and understanding them can help businesses make informed decisions.
1. Multichannel Marketing
This approach is about diversification and presence. Imagine a retail business that promotes its products through a physical store, an online website, social media platforms, and email campaigns. Each channel is curated with a specific strategy, ensuring the brand message resonates with its audience.
For instance, the physical store might offer exclusive in-store discounts, while the email campaigns target loyal customers with personalized offers. The power of multichannel marketing is its ability to reach diverse customer segments with tailored strategies.
2. Omnichannel Marketing
Using the same retail business as an example, imagine a customer browsing products on the website, adding some to the cart, but not making a purchase. Later, when they visit the physical store, they receive a notification on the mobile app about the items in their online cart, offering them a special in-store discount if they complete the purchase.
This seamless integration across online and offline channels exemplifies omnichannel marketing. It's about ensuring a consistent and unified brand experience, no matter where the customer interacts.
The Future of Multichannel and the Shift to Omnichannel Marketing
As technology advances and customer expectations develop, the future of marketing lies in the seamless integration of channels and the shift toward omnichannel marketing. Businesses embracing this shift and prioritizing creating a unified customer experience will have a competitive advantage.
In the coming years, we expect further data integration and analytics advancements, enabling businesses to gain deeper insights into customer behavior and preferences. Automation and artificial intelligence will play a larger role in optimizing multichannel campaigns, allowing for more personalized and relevant messaging.
Additionally, emerging channels and technologies such as voice assistants, augmented reality, and virtual reality will present new opportunities for engagement and interaction. Businesses must adapt and explore these channels to stay relevant and connect with customers where they are.
Let's Conclude!
Multichannel marketing is an essential strategy for businesses in 2023 and beyond. By leveraging multiple channels effectively and providing a seamless customer experience, businesses can enhance their reach, engage their target audience, and drive better business outcomes.
As the digital landscape keeps evolving, shifting towards omnichannel marketing will be crucial for businesses to stay competitive and meet customers' growing expectations. Embracing this shift and continually optimizing multichannel strategies will position businesses for success in future years.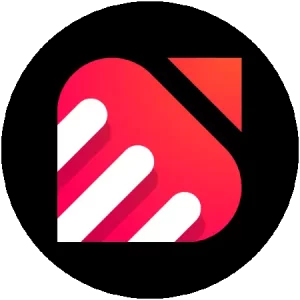 EvenDigit
EvenDigit is an award-winning Digital Marketing agency, a brand owned by Softude (formerly Systematix Infotech) – A CMMI Level 5 Company. Softude creates leading-edge digital transformation solutions to help domain-leading businesses and innovative startups deliver to excel. We are a team of 70+ enthusiastic millennials who are experienced, result-driven, and hard-wired digital marketers, and that collectively makes us EvenDigit.
Read More