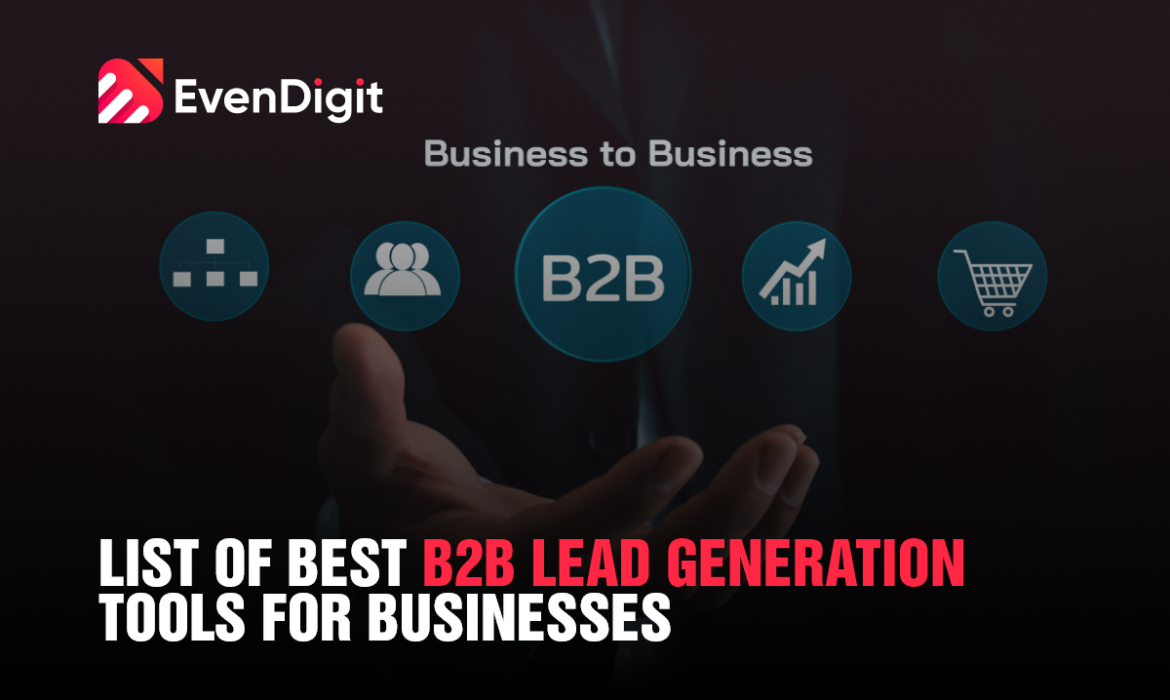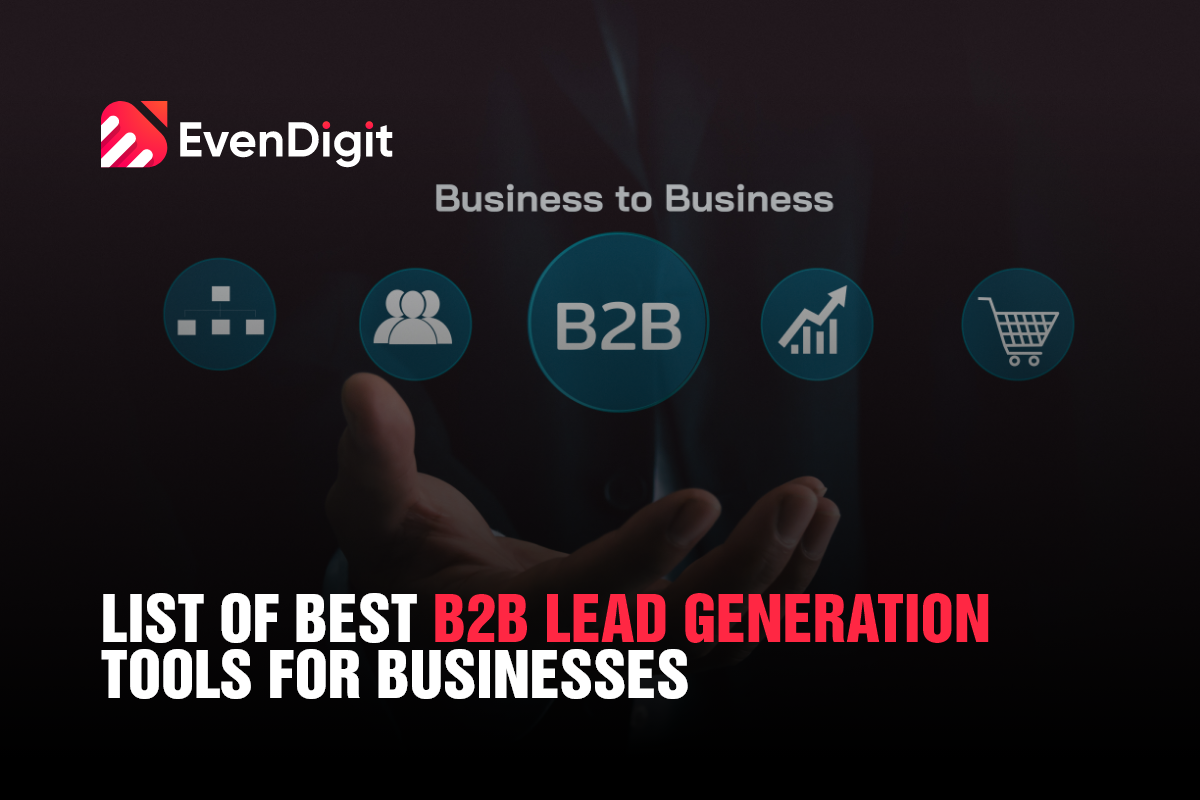 Lead generation for businesses is of utmost importance, like the salt in a dish. With leads, a business can move toward its sales pipeline.
But do you need help generating leads for your business? Or even after continuous efforts, your leads are not converting into customers?
You should look into your lead generation strategies. There are plenty of easy-to-generate leads, but having the right lead-generation ideas drives effective results.
Along with the right strategies, a business requires the right tools for lead generation. With this, a business might save its efforts, time, and money.
The list of lead generation tools is never ending, but do not worry. We have listed some of the best lead generation tools based on the categories below that would attract business leads like a magnet.
Lead Generation Tools: What Makes Them Good?
Why do we use tools? Obviously, to efficiently simplify any time-consuming process. The same users expect from lead generation tools as well.
A good lead generation tool should automate the processes rather than function by coding from the user's end. It should be more user-friendly and uncomplicated.
Although basic marketing knowledge must be required before using lead generation tools, here is what you should look into them:
Usability
How simple is the tool to align with your ongoing campaigns and incorporate new ones?
Pricing
Are you getting the needed functions in your budget? Is it worth it from competitors?
Integration
Is it easy to integrate with your marketing tools already in use?
Features
Does it offer every feature covering all the aspects to benefit your campaigns?
There are many lead generation software and tools available that provide different functions. In some, you will find better features, or in some, you will find the best usability. So When looking for the right tool, consider the budget and find the one with the most benefit for the least cost.
What Types of Lead Generation Tools Are There?
Various tools are available to support your marketing campaigns to generate leads effectively. Let's look at some of them:
Inbound Tools for Lead Generation
These tools drive leads directly to your website or preferred platform.
Outbound Tools for Lead Generation
Helps search leads from emails, social media, or calls and connects with them.
CRO Tools To Boost Leads
Utilizes the traffic you get on your website to improve and maximize its potential.
Email Marketing Tools to Convert
Helps in creating nurturing campaigns to engage and convert prospects into leads.
Search Marketing to Increase Leads
Increases on-site leads by increasing traffic generated from paid and organic searches.
Top Lead Generation Tools List
Although there are many paid and free lead generation tools, below is the list of some b2b lead generation tools with their types to understand better:
Prospecting and Outreach Tools
Finding relevant prospects, collecting their verified information, knowing their interests, and reaching out to them is a tough job. Certain tools would ease the efforts and convert those contacts into leads.
1. Prospect.ioc
This lead generation tool helps identify your prospects and even handles outreach. The tool provides you with finding verified emails of your prospect. Through this, you can reach out by launching cold email campaigns. The tool is also integrated with Salesforce, Pipedrive, Close.io, and HubSpot.
Pricing: This lead generation tool offers a 14-day free trial.
The base plan starts at $19/user/month.
For more professional add-ons:
● Email finder & verifier from $39/month
● Outbound from $69/month
● Professional services from $99/month
2. Datanyze
Datanyze promises to provide you with the list of prospects and their contact information directly on the package. From the data obtained from the tool, you will know whom to contact and build a relationship with through a conversation. Through icebreakers, it even allows you to start meaningful conversations with your prospects.
Pricing: Datanyze offers a 90-day free trial. And the pricing plan starts at $39/month if billed annually.
CRM Tools
Customer relationship management tools help generate effective leads by collecting the data of your prospects, connecting with them, tracking their interactions, and nurturing them with the right strategies all at once through a tool.
1. HubSpot
This lead-generation tool is an excellent option for small businesses. This all-in-one CRM tool allows you to organize, manage, track and nurture the leads. The tool automatically tracks your prospects' interaction and keeps your sales and marketing team updated with the activities. It even consists of features for creating a landing page, managing contacts, and more.
Pricing: This lead generation tool is free to use with limited features. Paid plans depend upon the features you need.
2. Zoho
Zoho is a web-based CRM system with plenty of features that make it an ideal fit for various businesses to generate leads. It identifies the qualified leads, nurtures them toward the sales pipeline, analyzes and tracks key information, and engages with them.
Pricing: The tool is free for up to three users.
Sales Tools
The goal of lead generation for businesses is to convert leads into sales. And since there are even existing business customers, these lead generation tools are the best way to make sales and nurture the customers.
1. Salesforce
Salesforce is among the best lead-generation tools. It makes it easier to generate, qualify, manage and route leads, customers, sales team, and more. This lead generation tool combines various software that allows businesses to sell more and deliver better.
Pricing: Plans range from $25/month to $300/month, depending upon your business needs.
2. LinkedIn Sales Navigator
You must be aware of LinkedIn. Besides connecting with prospects, many businesses use this lead generation tool to generate leads and build relationships. LinkedIn Sales Navigator helps you identify the profile of your prospects, make a list, and increase conversions through the LinkedIn platform.
You can sort and reach the targeted prospects using the search and filter features. The tool even provides information for a deeper understanding of your prospect.
Pricing: The annual pricing ranges from $64.99/month for the Professional plan and $103.33 per license for the team. Enterprises can connect for the quote.
For Standard, Professional, and Enterprise versions, Zoho provides a 15-day free trial. Every version varies in terms of features and pricing.
The plans start at:
Zoho Standard – $12/user per month
Zoho Professional – $20/user per month
Zoho Enterprise – $35/user per month
And the Zoho Ultimate Edition
Email Marketing
Email marketing is an effective technique for generating leads online. You can educate your subscribers by sending emails to prospects, eventually turning them into customers. Email marketing b2b lead generation tools are most effective as it helps to target the prospects, which increases the probability.
1. MailChimp
It is one of the easiest lead-generation tools for email marketing. The tool provides email automation and could be used for free for sending 12000 emails/month and storing up to 2000 contacts.
Pricing: The tool offers a free plan with some basic features.
The Essential plan starts at $9.99/month
The Standard plan starts at $14.99/month
The Premium plan starts at $299/month
2. TrustPulse
Social proof notifications are a great and effective lead-generation tactic. These are used to capture the attention of your visitors to the website. When someone makes a purchase, TrustPulse shows the notification on the website. And displaying the recent purchases made by the visitors entices others to buy them.
Pricing: The packages are as follows:
The basic package starts at $49.50
The plus package starts at $99.50
The pro package starts at $199.50
The growth package starts at $299.50
Business Directory Platforms
The most convenient and effective way to generate leads is by listing your business on online directory platforms. 85% of people use the internet to find a particular business. They do not look for a specific company name but look for the services of the company. And business directory platforms list various businesses based on their services. These listings will help you to generate more leads. Some top-rated directories are:
1. Clutch
Clutch is a popular platform for IT & marketing services & software providers. It evaluates businesses based on quantitative and qualitative factors like client reviews, years of experience, recognition, market position, and more.
Pricing: Free
2. Good Firms
Thousands of people visit Good Firms to find a solution to their needs. To come in the eyes of those prospects, list your business on Good Firms. Once listed on the official site, leads are sure to be generated and increase conversions. The platform also provides users with your client reviews as social proof for generating leads.
Pricing: Free to register.
For listing on the top, you will have to pay.
Generate Leads & Escalate Business with EvenDigit Digital Marketing Services
Lead generation tools will help you get leads by creating custom landing pages and various functionalities. But without effective strategy and implementation, even tools won't be that helpful.
EvenDigit is an experienced digital marketing agency that has generated leads for several businesses belonging to various industries for decades. If you, too, are looking to extend your business, get in touch with us to discuss now!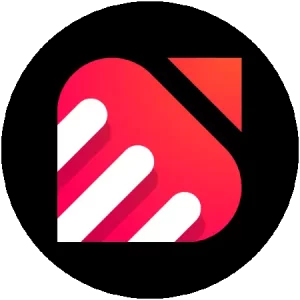 EvenDigit
EvenDigit is an award-winning Digital Marketing agency, a brand owned by Softude (formerly Systematix Infotech) – A CMMI Level 5 Company. Softude creates leading-edge digital transformation solutions to help domain-leading businesses and innovative startups deliver to excel. We are a team of 70+ enthusiastic millennials who are experienced, result-driven, and hard-wired digital marketers, and that collectively makes us EvenDigit.
Read More