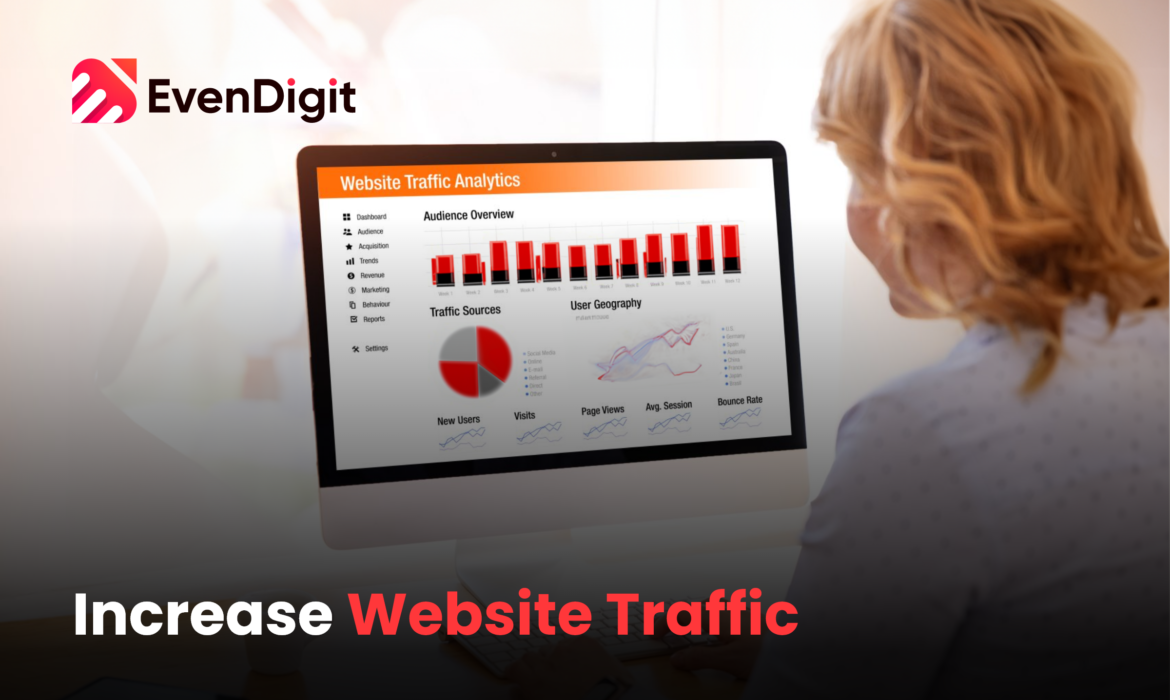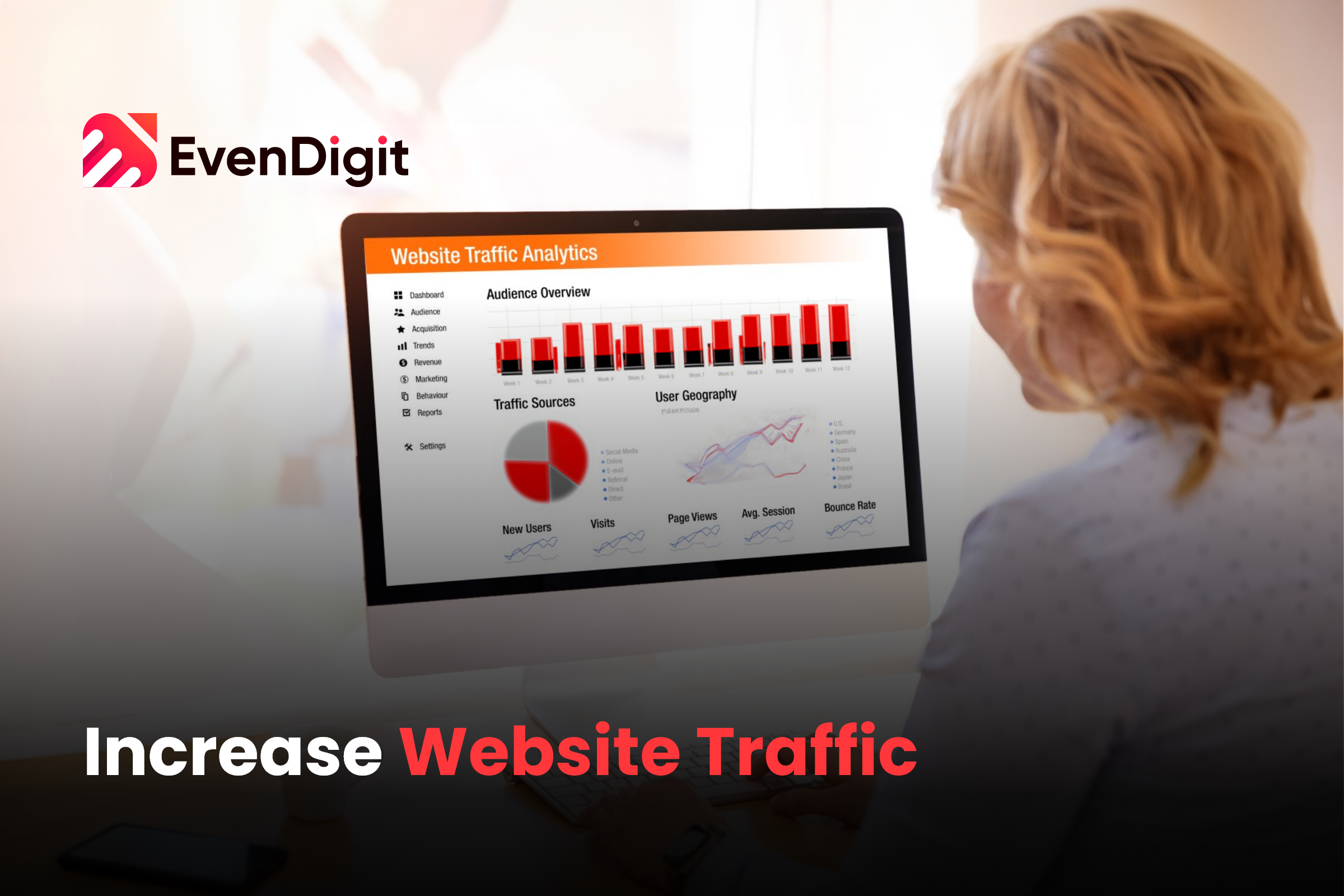 In today's digital landscape, having a successful website is crucial for the success of any business. However, with the oversaturation of the internet and the competitive race to the top of search engine rankings, increasing website traffic has become more challenging than ever before. Fortunately, there are several strategies you can implement to ensure that you are generating the most traffic possible to your website. In this comprehensive guide, we will explore 10 effective ways to increase traffic to your website.
1. Optimize Your Website for Performance
One of the most important factors in driving traffic to your website is ensuring that your site performs well. Google's recent algorithm updates have emphasized the importance of site performance, particularly in relation to user experience. To ensure that your website is high-performing, consider the following:
Page Speed: The loading speed of your website's main content is crucial. Google recommends that the main content on a web page should load within 2.5 seconds to provide a good user experience.
Responsiveness: Your website should be responsive and quickly respond to user interactions.
Visual Stability: The pages on your website should have minimal unexpected layout shifts to ensure a stable and user-friendly experience.
To evaluate the performance of your website, consider conducting a website performance audit. This audit can help you identify areas for improvement and make data-backed decisions to enhance your site's performance.
2. Implement SEO Techniques
Implementing basic search engine optimization (SEO) techniques is essential for increasing website traffic. By optimizing your website for search engines, you can improve your visibility and attract more organic traffic. Here are some key SEO techniques to consider:
Write Long-Form Content: Creating longer, original content is more likely to rank higher in search engine results. Thorough and reliable posts serve as the foundation of good SEO.
Produce Quality Content: Google's primary advice for ranking high in searches is to create meaningful content that serves your readers. Focus on creating quality, people-first content.
Optimize Your URLs: Use short and descriptive URLs that contain relevant keywords. This can improve your content's visibility in search engine results.
Fix Broken Links: Ensure that all the links on your website are working properly. Broken links can negatively impact your search rankings.
Use Appropriate H1 Titles and Meta Descriptions: Optimizing your H1 title tags and meta information can improve your site's clarity to search engine crawlers.
Third-party SEO tools such as Google Analytics, Ahrefs, and Semrush can also be valuable in optimizing your website for search engines. These tools provide insights and analysis to help you make data-driven decisions.
3. Diversify Your Marketing Tactics
For e-commerce companies, diversifying marketing tactics is essential to stand out in a saturated market. Consider the following tactics to reach your target audience:
Email Campaigns: Email marketing is a powerful tool for engaging with your audience and driving traffic to your website. Personalized and targeted email campaigns can provide a more tailored and uninterrupted purchasing experience.
SMS Outreach: Utilize SMS messaging to reach your desired buyers directly on their smartphones. SMS outreach has become increasingly popular and can be an effective way to capture attention.
Customer Reviews: Encourage customers to provide reviews of your products or services. Customer reviews not only promote transparency but also increase the legitimacy of your offerings. They can also provide an SEO boost.
Affiliate marketing is another effective strategy for e-commerce companies to consider. By partnering with affiliates and offering commission-based incentives, you can increase revenue diversification and build loyalty with your user base.
4. Prioritize Website Security
Ensuring that your website is secure is crucial for maintaining the trust of your visitors. A secure website not only protects your data but also provides a reliable and high-performing environment. Consider the following measures to prioritize website security:
Choose a Secure Publishing Platform: Opt for a publishing platform that offers reliable infrastructure and 24/7 support. Transparently understanding how your website network is safeguarded is essential.
Stay Updated: Keep your website's software, plugins, and themes updated to minimize vulnerabilities. Outdated plugins can expose your site to security threats.
Perform Regular Security Audits: Conduct regular security audits to identify potential weaknesses and take necessary steps to protect your data.
By prioritizing website security, you can provide visitors with a safe browsing experience and build trust in your brand.
5. Leverage the Power of Video Content
Incorporating short-form video content into your website can significantly increase traffic. Short-form videos, ranging from tutorials to product information, are highly engaging and shareable. Consider the following strategies when using video content:
Repurpose Existing Content: Transform your written content into videos to cater to different audience preferences.
Share Videos on Social Media: Promote your videos on platforms such as TikTok, Instagram, Facebook, YouTube, and Twitter. This can drive significant traffic to your website.
Include Links in Videos: Embed links within your videos to direct viewers back to your website.
Video content can enhance user experience and increase engagement, ultimately driving more traffic to your website.
6. Create Evergreen Content
Creating evergreen content is a powerful strategy for driving consistent traffic to your website. Evergreen content revolves around topics that remain relevant over time. By frequently updating and optimizing evergreen content, you can attract continuous traffic from search engines. Consider the following tips when creating evergreen content:
Choose Timeless Topics: Focus on topics that will always be of interest to your target audience.
Update Content Regularly: Continuously update your evergreen content with the latest information and insights.
Employ Smart SEO Techniques: Optimize your evergreen content with relevant keywords and SEO best practices.
Publishing evergreen content not only drives traffic but also positions your website as a reliable source of information in your industry.
7. Build Quality Backlinks
Building quality backlinks is essential for improving your website's domain authority and search engine rankings. Backlinks are links from other websites that direct users to your site. Here are some effective strategies for generating backlinks:
Create Comprehensive Content: Develop long-form content that serves as a comprehensive resource on a specific topic. This increases the likelihood of other websites linking to your content for additional information.
Provide Testimonials: Offer testimonials to relevant websites in exchange for backlinks. This can enhance your credibility and attract more traffic.
Participate in Online Forums: Engage in meaningful discussions on online forums related to your brand or website. This increases your visibility and the potential for backlinks from other participants.
By generating quality backlinks, you can strengthen your website's authority and attract more organic traffic.
8. Leverage Social Media
While search engines are a primary driver of website traffic, social media platforms also play a crucial role. By nurturing your social media channels, you can reach a broader audience and drive traffic to your website. Consider the following strategies:
Post Frequently: Regularly post engaging and informative content on social media platforms such as Twitter, LinkedIn, and Facebook. This increases the visibility of your content and improves the chances of it being favored by social media algorithms.
Feature Social-Sharing Buttons: Make it easy for readers to share your content on social media by incorporating social-sharing buttons on your website.
Include Engaging Images: Incorporate interesting and eye-catching images in your social media posts to increase click-through rates.
Creating a content calendar and utilizing social media management tools can help streamline your social media workflow and maximize your reach.
9. Write Guest Posts
Writing guest posts for other websites is an effective way to expand your reach and drive traffic to your website. By contributing valuable content to relevant websites in your industry, you can tap into their existing audience and attract new visitors to your site. Consider the following tips when writing guest posts:
Research Target Websites: Identify websites that align with your industry and target audience. Ensure that they accept guest posts and have an engaged readership.
Provide High-Quality Content: Craft well-researched and valuable content that provides insights and solutions to the target website's audience.
Include Relevant Links: Incorporate links to relevant content on your website within the guest post. This encourages readers to visit your site for more information. Incorporate interesting and eye-catching images in your social media posts to increase click-through rates.
Writing guest posts not only drives traffic but also positions you as an authority in your industry and expands your professional network.
10. Utilize Online Advertising
Online advertising can be an effective strategy for driving targeted traffic to your website. By utilizing platforms such as Google Ads and social media advertising, you can reach your ideal audience and increase website traffic. Consider the following tips when implementing online advertising:
Define Your Target Audience: Clearly identify your target audience and craft compelling ads that resonate with their needs and interests.
Set a Budget: Determine a budget that aligns with your advertising goals and allocate funds accordingly.
Monitor and Optimize: Continuously monitor the performance of your ads and make necessary adjustments to optimize their effectiveness.
Online advertising can provide immediate results and enhance your overall website traffic.
Conclusion
Increasing website traffic requires a comprehensive approach that encompasses various strategies. By optimizing your website for performance, implementing SEO techniques, diversifying marketing tactics, prioritizing website security, leveraging video content, creating evergreen content, building quality backlinks, utilizing social media, writing guest posts, and utilizing online advertising, you can drive more traffic to your website and achieve your business goals. Remember to regularly analyze and adapt your strategies to stay ahead in the competitive online landscape.
By implementing these strategies, you can increase website traffic, attract more visitors, and ultimately achieve greater success for your business.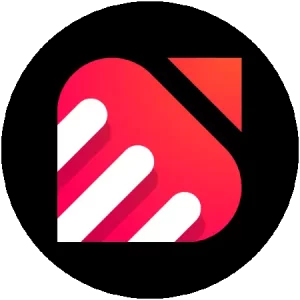 EvenDigit
EvenDigit is an award-winning Digital Marketing agency, a brand owned by Softude (formerly Systematix Infotech) – A CMMI Level 5 Company. Softude creates leading-edge digital transformation solutions to help domain-leading businesses and innovative startups deliver to excel. We are a team of 70+ enthusiastic millennials who are experienced, result-driven, and hard-wired digital marketers, and that collectively makes us EvenDigit.
Read More