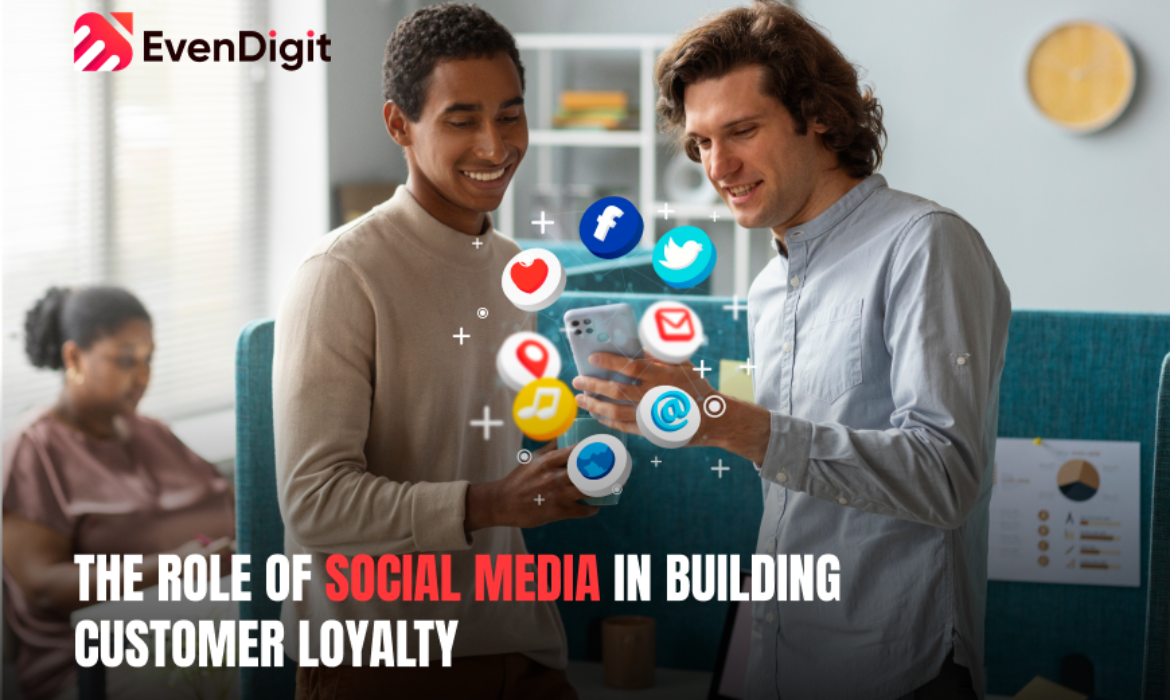 Did you know that 77% of consumers are more likely to buy from brands they follow on social media over those they don't?
In today's highly competitive digital world, customer loyalty is the key to business success. In this blog, we will explore how you can harness the power of social media marketing to build and maintain customer loyalty.
We will discuss various strategies, such as personalized engagement, community building, instant support, exclusive rewards, and real-life examples demonstrating their effectiveness. Additionally, we will delve into the challenges of maintaining consistency, staying relevant, and managing negative feedback on social media.
I. How Social Media Builds Customer Loyalty
1. Personalized Engagement
Social media lets you interact with your customers and personalize your content directly. By using social media customer engagement techniques such as responding to comments, questions, and feedback, you can create a sense of familiarity and trust that fosters customer loyalty.
For example, Starbucks engages with its customers on social media by responding to their queries and comments, making them feel valued and heard.
2. Personalized Engagement
Creating an online community for your customers encourages them to share their experiences, feedback, and ideas. This sense of belonging leads to increased social media loyalty and retention.
3. Personalized Engagement
Social media offers an opportunity for instant customer support, which is crucial for customer retention. Quick, helpful responses to customer inquiries help build loyalty and maintain your brand's reputation.
Amazon's customer service Twitter account, @AmazonHelp, is a prime example of providing real-time support to customers.
4. Exclusive Offers and Rewards
Offering exclusive deals, discounts, and rewards through your social media channels is a great way to incentivize your customers to stay loyal and engaged with your brand.
Sephora, for example, uses its Beauty Insider program to offer exclusive discounts and promotions to its loyal customers.
II. Social Media Strategies for Building Customer Loyalty
1. User-Generated Content (UGC)
Encourage your customers to share their experiences with your brand on social media by creating hashtags, running contests, or offering incentives. This boosts social media customer loyalty and provides you with valuable content for marketing purposes.
GoPro regularly features user-generated content on its Instagram page, showcasing the amazing experiences captured by its customers using its products.
2. User-Generated Content (UGC)
Collaborate with influencers who share your target audience to promote your brand and products. This helps you reach new customers while building trust and loyalty among your existing ones.
Daniel Wellington, a popular watch brand, has effectively used influencer marketing to increase brand awareness and customer loyalty by partnering with influencers across various social media platforms.
3. Social Listening
Monitor your brand's presence on social media to understand your customers' needs, expectations, and feedback. Use this information to make improvements and address concerns, showing your customers that their opinions matter and helping to create customer loyalty.
Coca-Cola, for instance, actively monitors its social media presence and uses insights to inform its marketing strategies and respond to customer feedback.
III. Measuring the Impact of Social Media on Customer Loyalty
1. Engagement Metrics
Measure likes, comments, shares, and mentions gauging how well your social media content resonates with your audience and contributes to building loyalty.
2. Sentiment Analysis
Assess the sentiment of your customer's comments and reviews to understand how they perceive your brand and how your social media efforts influence customer loyalty.
3. Customer Retention Rate
Track the number of customers who continue to engage with your brand over time. This metric can provide insights into the effectiveness of your social media loyalty marketing strategies.
4. Follower Growth
Monitor the growth in your social media followers as a key indicator of your brand's increasing popularity and loyalty. A steady increase in followers suggests that your content and strategies resonate with your target audience, leading to enhanced customer loyalty.
5. Other Relevant Metrics
Consider additional metrics such as click-through rates, conversion rates, and average time spent on your website to understand how your social media efforts impact customer loyalty. By analyzing these metrics, you can identify areas for improvement and refine your strategies to better engage with and retain your customers.
IV. Challenges in Building Customer Loyalty on Social Media
1. Maintaining Consistency
Challenge: Consistently posting high-quality content and engaging with your audience can be time-consuming and challenging, but it's crucial for building loyalty on social media.
Solution: Create a content calendar to plan and schedule your social media posts in advance, ensuring a consistent posting frequency. Consider appointing a dedicated social media team or utilizing automation tools to manage and schedule posts, allowing you to maintain a consistent presence without feeling overwhelmed.
2. Staying Relevant
Challenge: With the ever-changing social media landscape, staying up-to-date with trends and platform updates is essential for maintaining customer engagement and loyalty.
Solution: Invest time in researching current trends, industry news, and social media platform updates. Regularly review your content strategy to ensure it aligns with these developments. Participate in relevant conversations and engage with influencers in your industry to stay informed and connected.
3. Managing Negative Feedback
Challenge: Addressing negative feedback is a delicate process. Responding promptly and professionally to criticism can help maintain your brand's reputation and customer loyalty.
Solution: Develop a clear response strategy for handling negative feedback on social media. Train your team to respond professionally and empathetically to customer concerns. Address legitimate issues promptly and publicly to demonstrate your commitment to customer satisfaction. Consider turning negative feedback into an opportunity for improvement by learning from the criticism and implementing necessary changes.
Conclusion
Are You Ready to Ignite Your Brand's Customer Loyalty Through Social Media?
The spellbinding realm of social media invites you to create unforgettable connections with your audience, turning them into devoted brand ambassadors. You can cast a powerful loyalty spell on your customers by weaving the magic of personalized engagement, community building, instant support, and exclusive rewards.
But the question is, are you ready to seize social media opportunities and spark an unbreakable bond with your audience? Will you rise to the challenge of consistently creating captivating content, embracing trends, and gracefully managing negative feedback?
Embark on this exhilarating journey and unleash the power of social media to fuel your brand's success. As you watch your customers transform into a loyal fanbase, remember that their unwavering support and advocacy will be the ultimate reward for your efforts.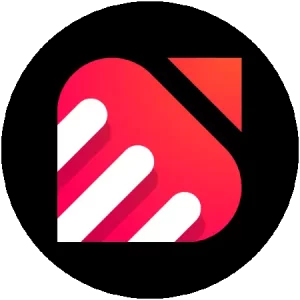 EvenDigit
EvenDigit is an award-winning Digital Marketing agency, a brand owned by Softude (formerly Systematix Infotech) – A CMMI Level 5 Company. Softude creates leading-edge digital transformation solutions to help domain-leading businesses and innovative startups deliver to excel. We are a team of 70+ enthusiastic millennials who are experienced, result-driven, and hard-wired digital marketers, and that collectively makes us EvenDigit.
Read More