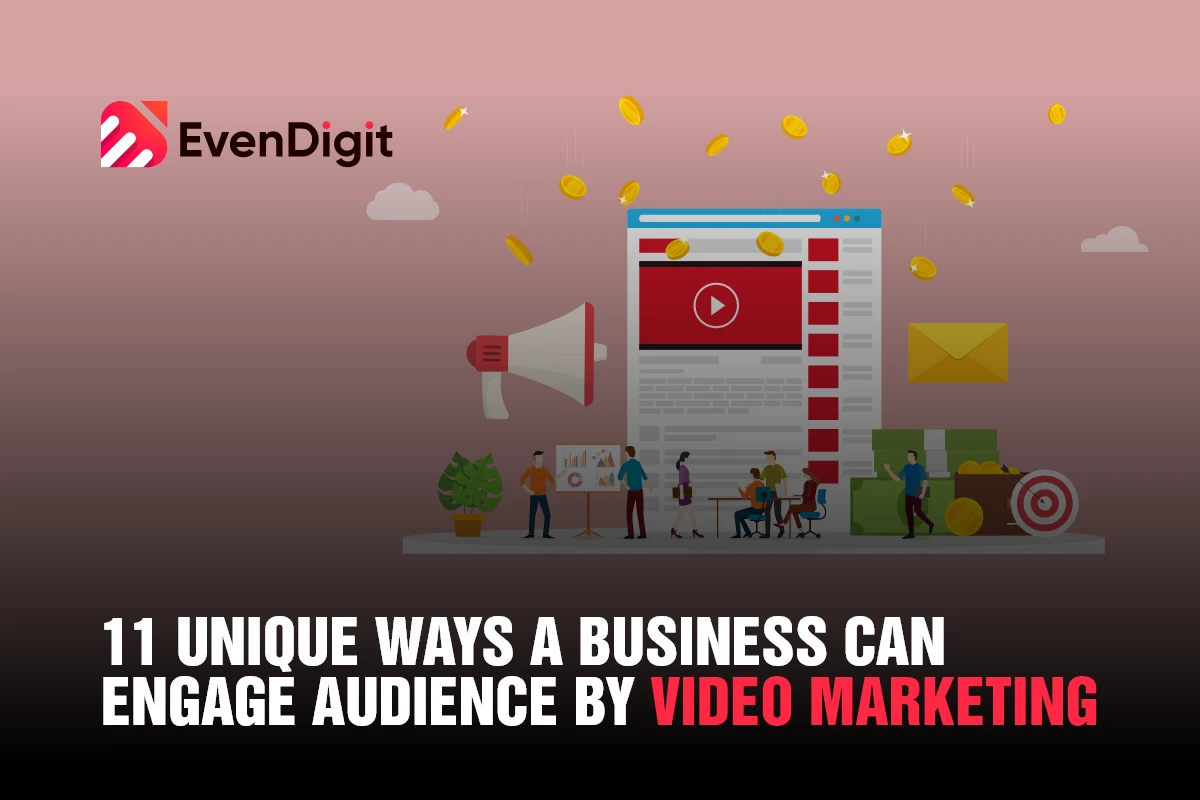 Are you also influenced by the hype of video marketing and want to figure out what all the buzz is about?
Will video marketing do any wonders for your business?
Let's clear out all the doubts and check out some expert tips to elevate your business's overall ROI with video marketing strategies.
What Is Video Marketing?
Video marketing involves planning, producing, and promoting videos to generate brand awareness, increase audience engagement, and increase sales for a business or personal profit.
One of the best strategies in digital marketing to boost ROI and gain the most exposure across numerous platforms to the target audience is using videos as a medium to promote business, brand, or personal services and goods.
Depending on the objectives and purpose, a video marketing approach varies. If you want positive outcomes, every step must be strategically planned, from the video script writing to the advertising.
Video Marketing Strategy 2023
You can use different types of video marketing strategies to upscale your marketing results. We are mentioning the 5 best of them below:
1. How-To/Tutorial Videos Strategy
Tutorial videos help your target audience learn more about your services, products and what personal problems they solve, while "how to" videos solve any industry-related questions.
Using these explainer videos increases trust in your audience, and they start to regard you as an industry expert, thus increasing the chances of sales for your business.
2. Case Study Videos Strategy
Case studies are one of the most excellent video content ideas for sharing your company's expertise and working procedures with your target audience.
These will be evidence of your past success, which will assist your potential clients in having faith in your services and comprehending how your services would benefit them.
3. Live Q&A Videos Strategy
Marketing is all about problem-solving, and customers mostly believe in experts who have deep knowledge of the industry.
Engaging with audiences on live videos generates trust, represents you as an industry expert, and increases the chance of turning prospects into customers.
4. User-Generated Video Strategy
One of the best video marketing ideas is to start publishing user-generated videos. Start a challenge, trend, or promote a cause so that people or influencers join by recording their videos, and you can mention them back.
This video marketing strategy will be the most beneficial as the users will promote your business/brand on videos, and uploading user videos on your profile will build trust in your potential consumers.
5. Video Advertising Strategy
84% of customers said seeing a brand's video influenced them to buy a product or service. The shortest and most reliable way is to run paid video advertising to reach your potential customers.
Video advertising will help you increase brand awareness and the overall ROI for your business.
Why Is Video Content Important In 2023?
In 2023, 92% of marketers will still consider video "essential" to their marketing strategy, and they are correct.
Humans tend to prefer watching over reading. Therefore, video marketing engagement rates are substantially higher than text-based marketing methods like emails, images, texts, and other content types.
Users are prioritizing video content for entertainment and learning, which is why social media is being utilized for promotion more frequently these days.
The main advantage of video marketing is that it is easily aligned with the sales funnel and efficiently leads the target audience and prospects to take action accordingly.
Video marketing is used in every part of the sales funnel, from customer relationship development to advertising your brand, services, or products. In addition, you can use video marketing to promote how-to, customer testimonials, live-stream events, and offer viral (entertaining) content.
In search results, Google's algorithm progressively emphasizes pages with video content.
Videos boost the number of time visitors spend on your website. Longer sessions build trust, decrease bounce rates, and inform search engines that your site has high-quality content.
Overall, video content marketing increases the chances of the audience's interest in your services and products, boosts sales, and converts more customers.
11 Video Marketing Tips by Experts
Are you looking for a video marketing guide that helps you create an efficient video marketing strategy?
Well, here are some of the video marketing tips that you can include in your strategies to leverage the most from your video marketing:
1. Define Your Goals for A Video
Regardless of the type of marketing, without a goal, it is unclear where to aim and how to plan and implement your marketing strategy.
Goals help to determine your purpose, audience, and budget, which provides you with the right direction and helps to increase the overall ROI with a clear set of mind.
2. Be Clear on Your Target Audience
It's the most crucial aspect to consider while planning your video marketing strategies. Understanding the audience will help you to create the content they love to watch.
The audience's behavior, demographics, interests, and other factors will help you understand the prospects' pain points and challenges to take necessary actions.
3. Choose Your Marketing Channel Wisely
Selecting the right channel or platform is essential in successful video marketing strategies.
Promoting and publishing videos on platforms where the niche audience is not present is a waste of time and money and will provide no results.
4. Plan Your Video Marketing Budget
Video production is one of the most expensive practices compared to other marketing content creation.
So, planning your video marketing budget before production will help you avoid wasting money and increase your ROI.
5. Follow The "Problem and Solution" Format
This format is one of the best video content ideas that will surely increase audience engagement and the chances of conversions.
Stating the problem faced by the target audience and solving it increases their trust in you and your business. Using this format in your videos will present you as an industry expert.
6. Script Your Videos Before Production
The most engaging content comes out when it's in a storytelling format. Writing scripts before video production is the best practice to follow.
The content written on a document in a structured manner will help you easily create videos orderly with fewer chances of errors, ultimately saving time, budget, and brainstorming.
7. Engage Category Influencers
Influencer marketing is the most widely used method that results in many conversions for businesses. Aligning influencer marketing with video marketing will elevate the overall performance.
Industry-related influencers generate a vote of confidence in the target audience. The prospects start to trust the brand and often go for purchases.
8. Jump on A Hot Topic
Trends are what people love to follow. Hijacking the hot topic and aligning it with your video marketing strategy will undoubtedly increase brand awareness.
Using the latest trending topic in videos will increase audience engagement and allow you to target new audiences with similar interests easily.
9. Don't Be Afraid to Use Animation
Simply listening to anything will not help you grasp it; listening and watching activities will quickly reveal what's happening. The idea comes to life through animation, and viewers will be able to comprehend the storyline and message quickly.
Using animation in videos will raise the watch rate because most of the audience enjoys watching animated videos. Hence, animation videos boost the overall audience engagement rate.
10. Convert Website Case Studies to Video
To increase business sales, it is essential that the target audience develops trust in the brand's products and services.
Case studies show the expertise and proficiency of business services and products. Using case studies in the video will instill trust in the target audience and increase the likelihood of conversion.
11. Publish Your Video Following SEO Best Practices
As mentioned above, Google's algorithm has started emphasizing the web pages in search results with videos on them.
Publishing videos and using SEO methods to promote them will help generate a lot of traffic to your website. Using video titles, keywords, descriptions, and other critical features combined with SEO tactics will enhance the overall marketing strategy.
Video Marketing Trends to Add to Your Strategy in 2023
Brands have upgraded their marketing strategies with advancements in technology, from black-and-white ads to 360-degree ads.
Online video marketing is still one of the best marketing strategies. You can always stay a step ahead of your competitors if you follow the latest trends in video content marketing strategy. Here are the top video marketing trends for 2023.
1. Make Shorter Videos
Most users love watching short videos on various social platforms, including TikTok, Likee, and YouTube, which have a user base of millions and billions.
Watching short videos on the go is convenient no matter what the situation is. Short videos will not only save you time but will also help you better comprehend the message.
For a competitive edge in 2023:
(i) Prepare short videos.
(ii) Your products and services shouldn't bore your audience.
(iii) A video's content should be concise and optimized for its platform.
2. Go for User-Generated Content
User-generated content, such as product unboxing videos and product reviews, is created by customers. The conversion rate for user-generated content is 2.4 times higher than that of traditional marketing content.
Consumers can record product videos with various tools, software, and scripts with simple clicks or links. Benefitting your loyal customers with rewards like discounts or free samples in exchange for testimonial videos will encourage them to record review videos for your business. Testimonial videos instill trust in prospects and thus will increase business sales.
3. Prepare Inter active Videos
Unlike traditional videos, interactive videos have an 11% higher conversion rate videos. Users can click the buy now button, fill out an email form, or take a survey within the video screen.
You can use social media platforms like YouTube and Facebook to increase your sales by introducing interactive content. This will make it convenient for people to reach you.
4. Create Product Videos
Video content was watched more often during the pandemic of 2021 as more people used their mobile devices. Eighty-four percent of consumers purchased products after watching a video. Eighty-eight percent of smartphone users downloaded apps or software as a result of watching videos.
The product videos can help viewers understand what the product is about, its offers, and how to use it. By making product videos that demonstrate products properly, you can increase your chances of converting prospects into customers. They help consumers decide if they should purchase a product. You should explain everything clearly to maximize conversions.
5. Communicate and Sell Through Live Streaming Videos
Live video has become one of the leading video marketing trends for 2023, as the pandemic stopped in-person events and experiences in 2020. As a matter of fact, consumers engage with live video content at a much higher rate than with uploaded video content.
6. Start Vlogging
Video marketing requires creativity. Vlogs can help. While not many brands choose vlogs, you can experiment if you want to stay ahead of the competition.
A vlog can help you educate customers and provide them with information about your brands by sharing the daily activities of your workplace, company, and team. In addition, it allows you to show your company's human side and helps customers connect with your company more effectively.
7. Utilize all Social Media Channels
The video can be shared on YouTube, Facebook, TikTok, Instagram, Twitter, Vimeo, and Pinterest nowadays. If you seek to grow your audience, you can use all of these channels, and VPNs let you do so from anywhere in the world. With most video editors, you can resize videos based on the platform and publish them with just one click.
Over 5 billion people use social media. Social media marketing strategies will be the best approach to reach and grow your audience in 2023. Increasing your social media following and engagement will ultimately be profitable for business sales and brand growth.
Conclusion: Proliferate Conversions for Your Business with EvenDigit's Video Marketing Services
The tips above will help elevate your video marketing strategies and skyrocket your business audience engagement and overall sales.
If you also agree that including video marketing in your digital marketing strategies would benefit your business, then contact EvenDigit. We provide top-notch video marketing services to assist brands in conquering the content battle!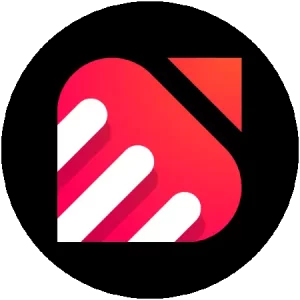 EvenDigit
EvenDigit is an award-winning Digital Marketing agency, a brand owned by Softude (formerly Systematix Infotech) – A CMMI Level 5 Company. Softude creates leading-edge digital transformation solutions to help domain-leading businesses and innovative startups deliver to excel. We are a team of 70+ enthusiastic millennials who are experienced, result-driven, and hard-wired digital marketers, and that collectively makes us EvenDigit.
Read More