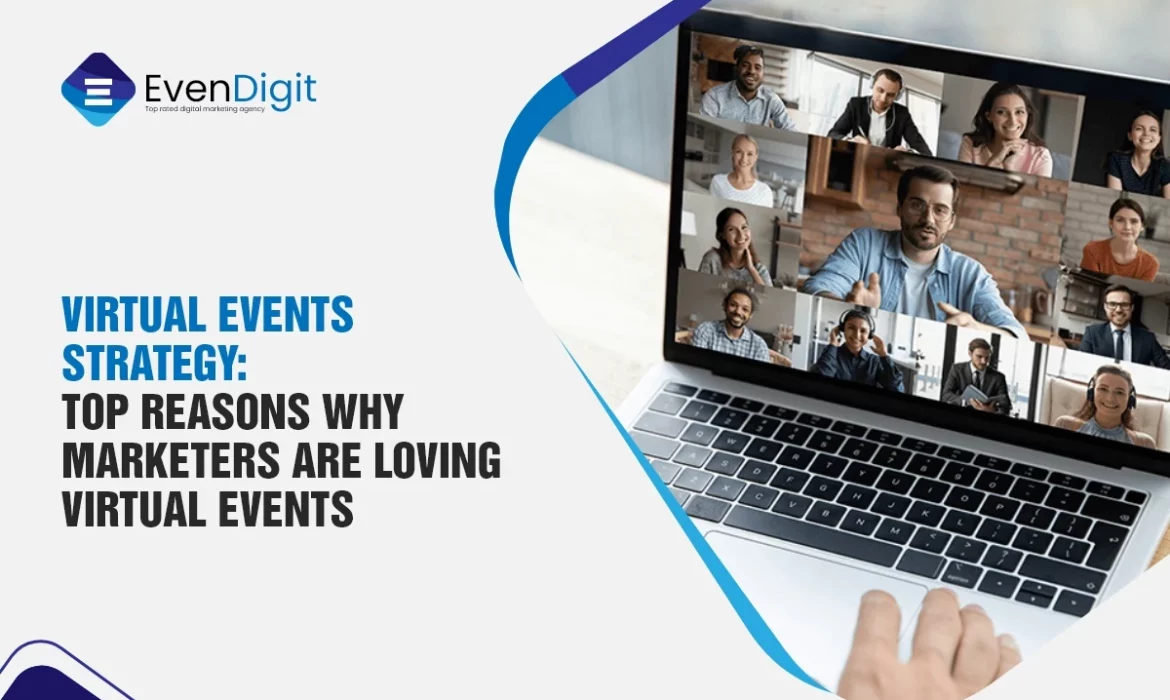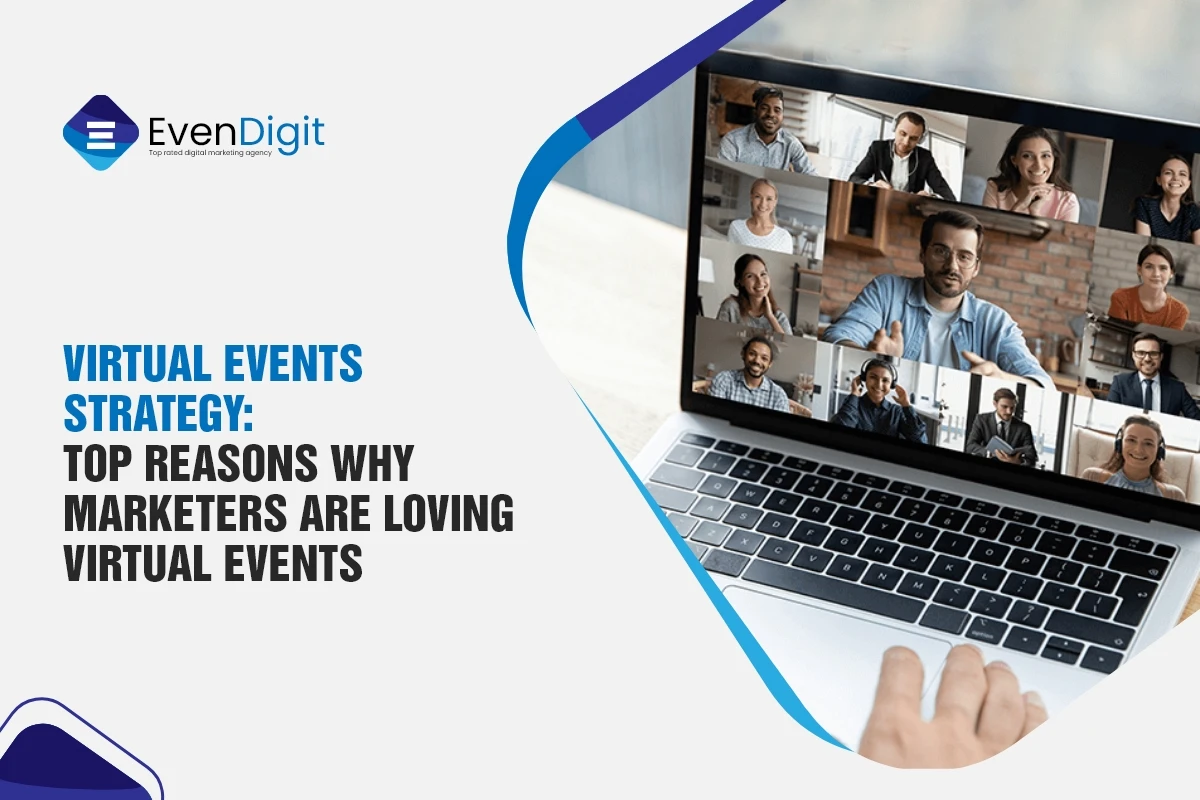 Virtual events rapidly emerge as one of businesses' most flexible marketing tactics.
If you want to include them in your marketing operations, this article will help you understand everything about virtual events and strategize effectively.
What Is A Virtual Event?
The gathering or meeting of people through the internet on an online platform with the same motive and engaging virtually rather than meeting in person is a virtual event.
Most businesses and influential organizations host conferences, trade exhibits, job fairs, and seminars. These events are part of more extensive initiatives to reach a wider audience, attract job seekers, or launch new technologies or products.
The purpose of a virtual event is to serve as a platform for attendees, exhibitors, speakers, influencers, and businesses to communicate. They may digitally share ideas, debate various topics and new goods, and share experiences related to the preferred industries.
The Importance and Benefits Of Virtual Events
Virtual events are not merely a replacement for conventional live events; they are also the catalyst for a fresh approach to attracting new audiences and enhancing interaction with current ones.
Virtual events are accessible to viewers from all around the world. You may assess engagement and gather information in real-time to review after the event and utilize the results to influence future events and efficient, targeted marketing.
Those knowledgeable about utilizing virtual events might increase their event participation, branding, revenues, and ROI.
Once the virtual networking events are recorded, it provides excellent analytics. Reviewing the conversation and seeing who was discussing comparable topics, how many people took part in polls or games, which booths participants attended, which discussion rooms or networking possibilities were most well-liked, etc., becomes much more accessible.
Although virtual marketing strategies may differ by the end goal of the events, some universal benefits help organizers to leverage their business marketing smartly. Let's look at them:
Virtual corporate events provide good leads.
It provides organizers with tremendous time and cost savings.
Ensures effective networking and strengthens the relationship.
Eliminates geographical eliminations to target a bigger audience.
Provides a facility to become a part of an event in the comfort of your own and privacy.
Why Do Marketers Love Online Marketing Events?
Every marketer focuses on less expense and more significant ROI. That's why virtual team events became the first choice for every marketer.
Virtual events are a more cost-effective alternative to in-person conferences. They do not necessitate any travel, food, or other arrangements.
As an outcome, the ROI will be substantially better than an in-person event, and the organizer will conserve significant time, money, and effort.
In-person events have always been constrained by geography, whereas virtual events engage people worldwide. This provides a massive benefit whether you are a global organization or are considering becoming one.
Virtual events are frequently offered more quickly than in-person events since they require less time to set up, prepare for, and transfer attendees, merchandise, and physical displays.
You may quickly schedule follow-up talks while your virtual event is still going on since appointment calendar technologies are easily integrated. As a result, you may qualify prospects more rapidly and move them through the sales funnel more swiftly.
6 Imperative Technologies You'll Need to Manage a Growing Calendar of Virtual Events
Virtual event marketing is about integrating new technology into your marketing plans, but doing it right will increase customer awareness, engagement, and revenue.
Here are the 6 most important technologies that will help you ace up your game of virtual marketing events and leverage your business operations:
1. Dedicated Website Or Landing Page
A dedicated website or landing page for the event will provide genuineness, authenticity, and confidence to potential participants. In addition, all event information will be housed under a single domain so that participants can easily access it.
2. Event Registration Technology
The most crucial element of the virtual event is registration. It is necessary to have slick, safe, user-friendly, and mobile-friendly technology. It serves as a connection between the preparation and implementation of an event.
3. Live Streaming Software
The live streaming software is the finest tool for promoting your event and drawing in new, untapped audiences. Your brand awareness will improve due to using live streaming tools and software, and search engines will view your event as a trustworthy source of information.
Live-streaming events can be accomplished using a variety of technologies, including:
 YouTube Live
Facebook Live
Periscope
Livestream
Brightcove
Twitch
4. Virtual Reality Technology
Experiential marketing and events have become increasingly popular in recent years. Virtual reality is a great technique to make online activities seem more communal. You may offer them a thorough product presentation, let them explore a virtual trade exhibition, or take them on team-building museum visits or tours.
5. Webinar Platforms
Some video streaming services are more suitable for interactive virtual events like corporate meetings, training sessions, and short networking events. These systems enable participants in virtual events to communicate with one another rather than watching a feed.
With the help of the features provided with the platforms, you can also keep track of every virtual training session you have and get an entire story of your participants' past event activities.
The best interactive software for this sort of online event:
Zoom
GoToWebinar
Livestorm
ClickMeeting
6. Event Planning Tools
Event planning is critical for virtual events since it is still a new trend, and new obstacles and concerns may occur unexpectedly.
So, to properly manage these concerns and obstacles while executing a flawless virtual event, you will want some efficient event planning and management solutions for work management and smooth communication.
Tools such as Slack, Trello, Eventbrite, and others will assist you in appropriately managing and planning your event.
How To Develop a Virtual Event Strategy and Execute It?
As stated above, the strategies for virtual events differ by the end goal. We are sharing some techniques which you can use as a virtual event planning guide that will help you level up your virtual event and strengthen your marketing operations:
1. Leverage Social Media Optimization And Marketing
Each social media channel is preferred for different niches, such as YouTube for education, Instagram for entertainment, LinkedIn for professionalism and business, Pinterest for fashion and style, etc.
Choosing the right platform to target the niche audience will be crucial, and promoting events through paid ads will be more beneficial to the overall success of a virtual event.
2. Profit From Email Marketing
Almost every professional audience prefers emails for communication and making decisions after going through an email.
Email is a great medium to provide information about forthcoming events and send newsletters to your chosen email list. Send emails with new event announcements, exciting developments, and post-event wrap-ups, but don't overburden their inboxes.
3. Use keywords to boost your search potential
The best way to get discovered by the new audience is by using the relevant keywords in the event website and links. The person searching for relevant queries will have a high chance of discovering your event.
4. Encourage for Self-Promotions
Advise the event members, including speakers, hosts, guests, and others, to do self-promotion on their social media profiles and other platforms. The more people involved in marketing and promoting will benefit the event.
5. Give Precedence to Video Promotion
Video emerges to be the most engaging type of content. Promoting virtual events through video will provide a glimpse of the upcoming event and evoke the audience's interest to become a part.
Using videos in your virtual event strategies is a great idea. You can get creative with video by including:
Previous events' scenes
Behind-the-scenes and preparation glimpse
Your speakers' snippets
Snapshots of your product or service
Simply keep your video brief. People nowadays have a limited attention span. Aim for no more than 2 minutes.
6. Never Miss On Follow-up After The Events
Feedback through emails, polls, and surveys helps you engage your attendees and get a genuine response about their experience. Follow-up portrays your brand image as customer-focused and helps to build a long-term relationship with the attendees.
Use the following strategies to establish a positive reputation among event attendees:
 When the virtual event concludes, stay at the same site to answer questions or give extra information that was not addressed.
Set up and distribute a link to a full recording so attendees never run out of information about your business.
Post-event, share questionnaires, surveys, and polls to gather feedback.
Conclusion: Get Profitable Results From Your Virtual Event with EvenDigit
Virtual events play a vital role in strengthening the sales funnel. Workshops, webinars, product launches, and annual summits are some virtual events examples.
Leverage your business awareness, engagement, and sales with virtual events and collaborate with EvenDigit to take your event marketing to the next level.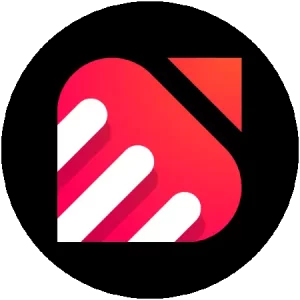 EvenDigit
EvenDigit is an award-winning Digital Marketing agency, a brand owned by Softude (formerly Systematix Infotech) – A CMMI Level 5 Company. Softude creates leading-edge digital transformation solutions to help domain-leading businesses and innovative startups deliver to excel. We are a team of 70+ enthusiastic millennials who are experienced, result-driven, and hard-wired digital marketers, and that collectively makes us EvenDigit.
Read More