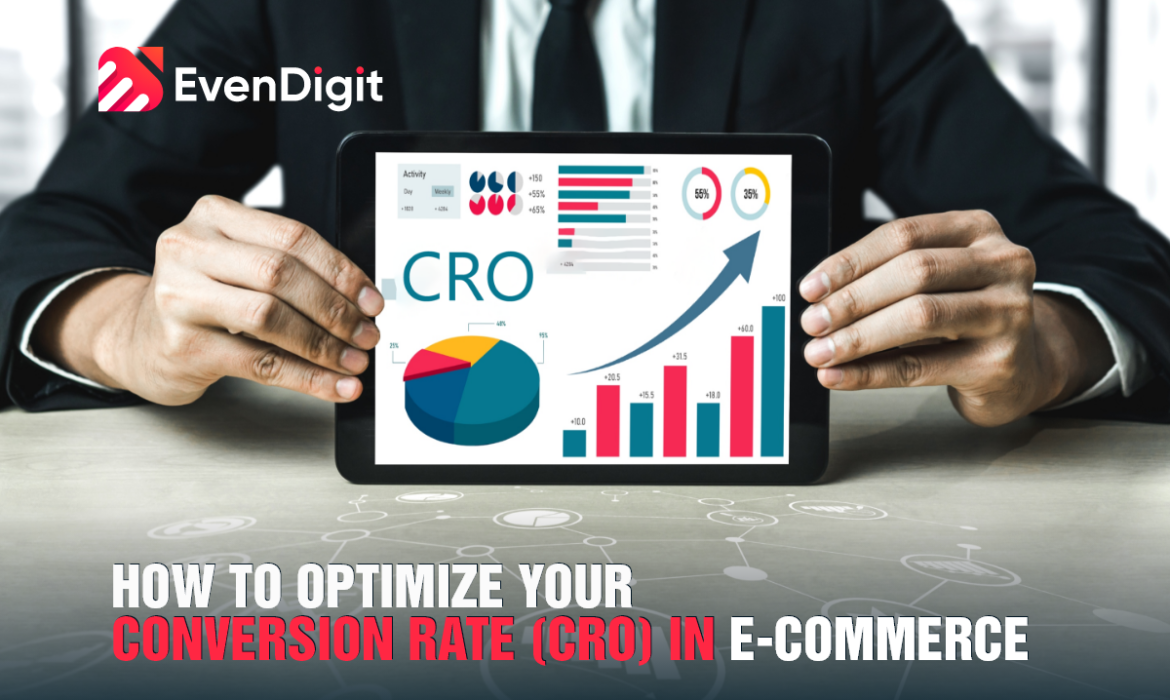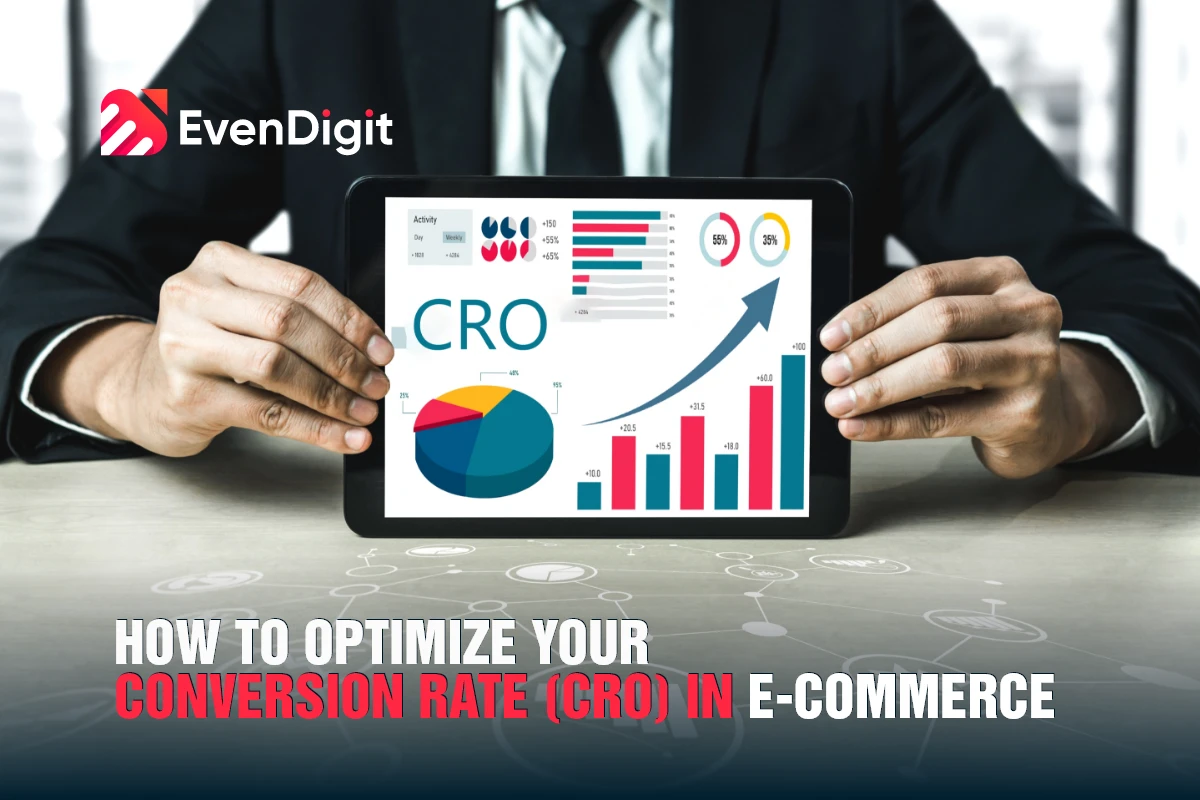 As an e-commerce business owner, you must know that traffic to your website doesn't always translate to sales. Getting potential customers to visit your website is just the first step, but how do you ensure they make a purchase? This is where Conversion Rate Optimization (CRO) comes in.
CRO is optimizing your website to increase the percentage of visitors who convert into customers. In simpler terms, it's about getting more sales from your existing traffic. The benefits of a good CRO strategy are endless – increased revenue, better ROI, and more loyal customers.
But how do you optimize your conversion rate in e-commerce? This blog will discuss 11 effective tips to boost your e-commerce conversion rate and increase sales.
Understanding eCommerce CRO
E-Commerce Conversion Rate Optimization (CRO) is improving your online store's effectiveness in turning visitors into paying customers. By e-commerce conversion optimization of your website, you can increase the percentage of visitors who complete a desired action, such as making a purchase or signing up for a newsletter. Your online store can maximize its potential to convert visitors into loyal customers through data analysis and strategic refinement.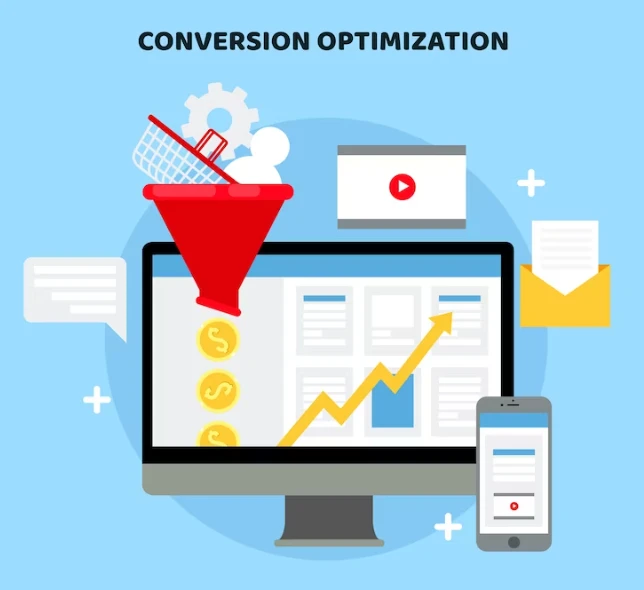 The Formula for Conversion Rates
The average e-commerce conversion rate is calculated by dividing the number of conversions (completed actions) by the total number of visitors and multiplying the result by 100. For example, if your site receives 1,000 visitors and records 50 sales, your average e-commerce conversion rate would be 5% (50/1,000 * 100). Regularly tracking your conversion rate will help you measure the success of your optimization efforts.
Establishing the Ideal E-commerce Conversion Rate: What to Aim For
Wondering how to increase your e-commerce conversion rate?
A good eCommerce conversion rate varies by industry, but the average conversion rate is around 1-3%. However, it's essential to aim for continuous improvement to stay competitive. Top-performing online stores often achieve a good conversion rate for e-commerce which is 5% or higher. Staying ahead in the game requires monitoring industry benchmarks and setting high but realistic goals.
The Benefits of Investing in Conversion Rate Optimization
Investing in conversion rate optimization can offer several benefits, including:
● Increased revenue: By improving the conversion rate, you can generate more sales and revenue without attracting additional traffic to your site.
● Better ROI on marketing efforts: A higher conversion rate means you're getting more value from your existing marketing campaigns, such as paid advertising or email marketing.
● Enhanced user experience: CRO often involves making your site more user-friendly, which can lead to higher customer satisfaction and improved brand reputation.
● Competitive advantage: A well-optimized site can help you stand out from competitors and attract more customers.
● Cost-effective growth: Compared to other growth strategies, CRO can be more cost-effective in increasing your store's revenue.
E-commerce Conversion Breakthrough: 11 Proven Methods with Examples to Accelerate Sales Growth:
1. Optimize website speed:
Ensure your website loads quickly, as slow-loading pages can increase bounce rates and lose potential customers. Use tools like Google PageSpeed Insights to check and improve your site's performance in terms of e-commerce conversion rate.
➢ Amazon is a prime example of a company that prioritizes website speed. They found that a 100-millisecond delay in page load time resulted in a 1% loss in sales. They use content delivery networks (CDNs), image compression, and minified code to optimize their site.
2. Mobile optimization:
Make sure your website is mobile-friendly, as many users shop via mobile devices. Use responsive design, easy-to-click buttons, and clear navigation for a seamless mobile experience.
➢ Apple's website is optimized for mobile users, with a clean and simple design that's easy to navigate on a small screen.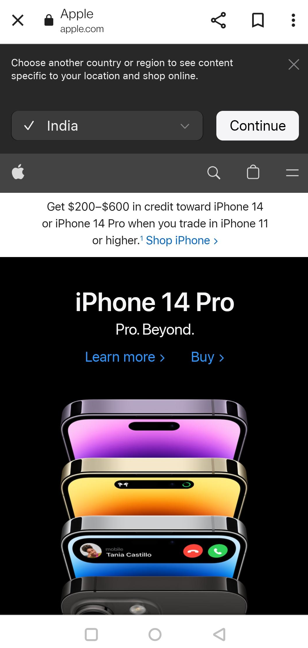 3. High-quality product images and descriptions:
Use high-resolution images and detailed product descriptions to give customers a clear understanding of what they're purchasing. Include multiple images from different angles and provide accurate, easy-to-read information.
➢ Zappos, an online shoe and clothing retailer, provides high-resolution images from multiple angles and detailed product descriptions, including materials, measurements, and unique features, to ensure customers clearly understand their purchase.
4. Streamlined checkout process:
Tailor the user experience based on customer data and preferences, simplify the process by offering guest checkout, providing multiple payment options, and displaying shipping information and return policies in the footer of your site.
➢ Amazon offers a one-click checkout process that makes it incredibly easy for customers to complete a purchase.
5. Use urgency and scarcity:
Create a sense of urgency or scarcity by using countdown timers, limited stock notifications, or time-sensitive discounts. This can encourage customers to make a purchase sooner rather than later.
➢ Booking.com employs urgency and scarcity tactics by showing the number of rooms left at a specific price, recent bookings, and a countdown timer for special deals, encouraging users to book quickly.
6. Clear calls to action (CTAs):
Use clear, prominent, and compelling CTAs to guide customers toward purchasing. Make sure they are easily visible and placed strategically throughout the site.
➢ Netflix uses clear and prominent CTAs such as "Join Now" and "Try 30 Days Free" that are easily visible, placed above the fold, and use contrasting colors to grab user attention.
7. A/B testing:
Regularly test different elements of your website, such as headlines, images, and CTAs, to find the most effective combinations for driving conversions. Use tools like Google Optimize to run A/B tests and analyze results.
➢ HubSpot, a marketing software company, frequently conducts A/B tests on various website elements, such as headlines, images, and CTAs, to optimize their site for conversions and user engagement.
8. Personalization and product recommendations:
Use customer data to personalize the shopping experience and offer relevant product recommendations. This can increase engagement, repeat purchases, and higher conversion rates.
➢ Amazon leverages customer data to provide personalized product recommendations based on browsing history, purchase behavior, and frequently bought items, increasing the likelihood of additional purchases.
9. Offer free shipping and easy returns:
Customers are more likely to purchase without worrying about shipping costs or complicated return processes. Clearly state your shipping and return policies on your website to increase trust.
➢ Walmart includes its shipping and returns policy information in the footer of its website, making it easy for customers to find.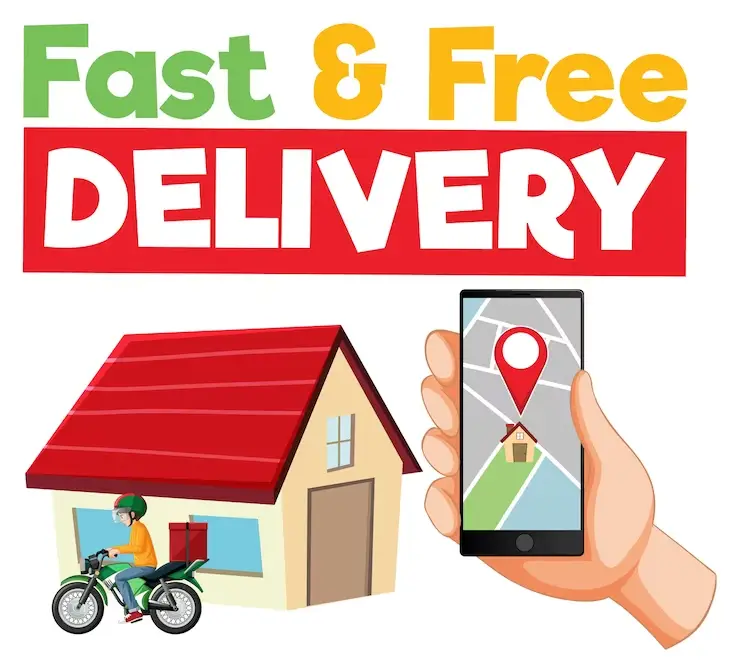 10. Build trust with social proof:
Showcase customer reviews, testimonials, and case studies to build trust with potential customers. Displaying trust badges and security seals can also increase confidence in your brand.
➢ Zappos prominently displays customer reviews on its product pages, which helps build trust with potential customers.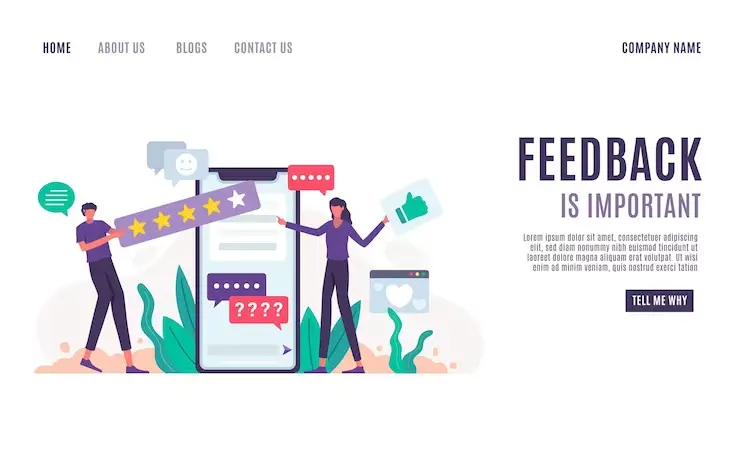 11. Retargeting campaigns:
Reach out to customers who have abandoned their carts or visited your site without purchasing retargeting campaigns on platforms like Facebook, Google, and Instagram. This can help bring potential customers back to your site and increase conversion rates.
➢ Adidas uses retargeting campaigns on platforms like Facebook and Instagram to show users ads featuring products they have previously viewed or added to their carts, encouraging them to return to the site and complete their purchase.
Conclusion:
However, it's important to remember that CRO is not a one-time process. It's an ongoing effort that requires constant testing, tracking, and adjusting. By continuously analyzing your website's performance and making changes based on your findings, you can continue to improve your conversion rate and maximize your revenue.
At EvenDigit, we specialize in e-commerce CRO and digital marketing strategies to help businesses like yours succeed in the competitive online marketplace. Visit our website to learn more about our services and how we can help you achieve your business goals.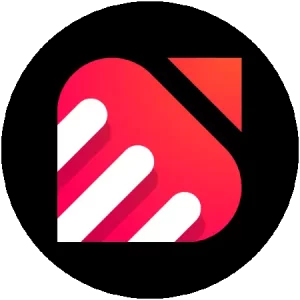 EvenDigit
EvenDigit is an award-winning Digital Marketing agency, a brand owned by Softude (formerly Systematix Infotech) – A CMMI Level 5 Company. Softude creates leading-edge digital transformation solutions to help domain-leading businesses and innovative startups deliver to excel. We are a team of 70+ enthusiastic millennials who are experienced, result-driven, and hard-wired digital marketers, and that collectively makes us EvenDigit.
Read More