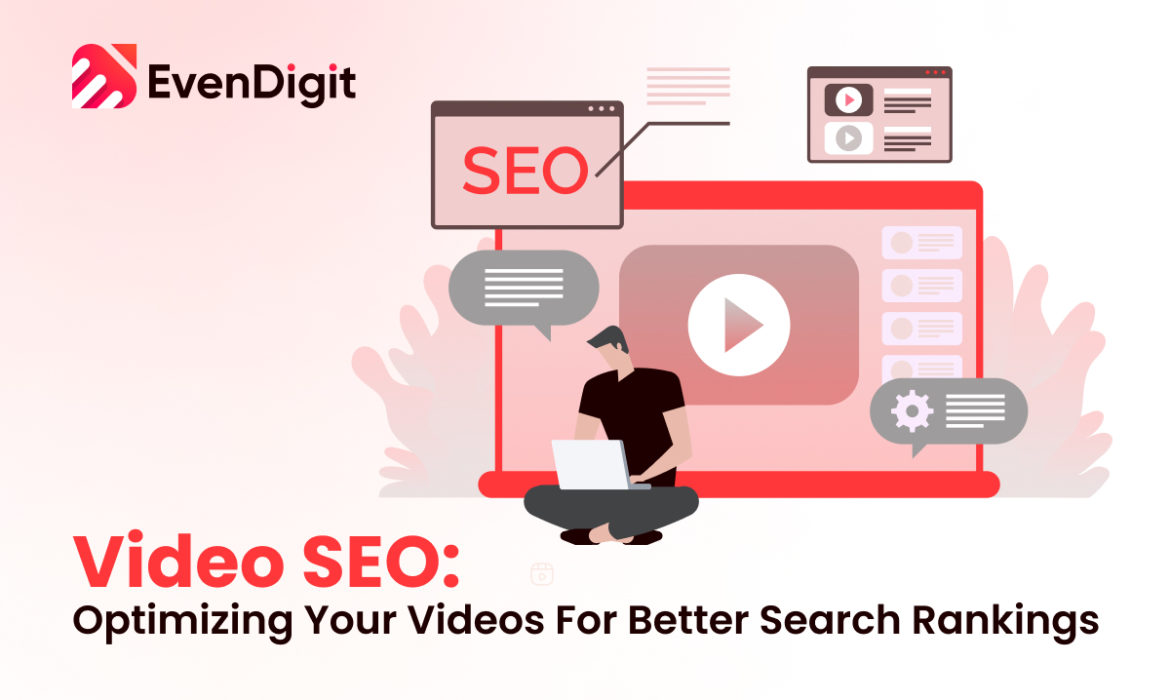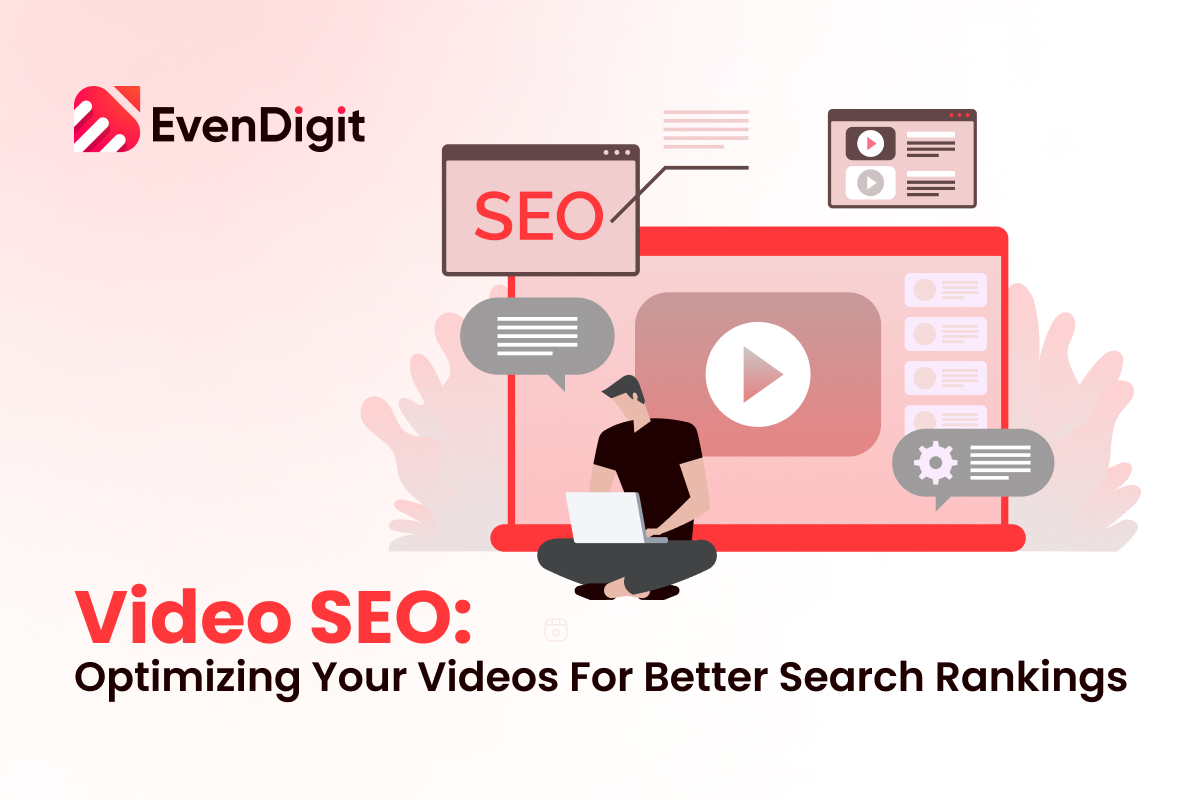 In today's digital age, video content has become an integral part of our online experience. Whether it's a tutorial, a product review, or an entertaining clip, videos have the power to captivate and engage audiences like no other medium. However, with the sheer volume of videos being uploaded every minute, it can be challenging for content creators to stand out from the crowd. This is where Video SEO comes into play.
Why Video SEO is important
Video SEO, or search engine optimization, is the process of optimizing your video content to improve its visibility and ranking on search engine results pages (SERPs). It involves using various techniques and strategies to ensure that your videos are easily discovered by search engines and, ultimately, by your target audience.
One of the main reasons why Video SEO is important is because of the increasing popularity of video content. Studies have shown that videos have a higher engagement rate compared to other forms of content, such as blog posts or images. By optimizing your videos for search engines, you can attract more organic traffic to your website or YouTube channel, increase your brand visibility, and ultimately drive more conversions.
How Video SEO works
Video SEO takes advantage of the algorithms used by search engines like Google. These algorithms consider various factors when determining the relevance and quality of a video, including keywords, metadata, user engagement, and backlinks.
For instance, when videos are optimized with the right keywords and metadata, they stand a better chance of appearing in Google's search results, making them accessible to a broader web audience. On platforms like YouTube, beyond the basic metadata, the emphasis shifts to viewer engagement metrics, such as watch time and user interactions, which play a pivotal role in determining a video's ranking.
In essence, the nuances of Video SEO vary slightly based on the platform, but the overarching goal remains the same: to ensure that videos are discoverable, engaging, and reach their intended audience effectively.
YouTube SEO Essentials: 7 Boosting Strategies to Enhance Video Visibility in 2023
With over 2 billion logged-in monthly users on YouTube and 400+ hours of video uploaded every minute, standing out is more crucial than ever. But did you know that videos optimized for SEO receive 157% more organic traffic from search engines? Let's dive into the world of YouTube SEO.
1. Advanced Keyword Research:
Beyond the 3.5 billion daily searches on Google, YouTube's search volume is massive. Using tools like TubeBuddy or vidIQ can provide insights into keyword competitiveness on YouTube itself. These tools can suggest related terms that might be overlooked in traditional keyword planning.
2. Power-Packed Video Titles:
Titles matter. Videos with exact keyword matches in the title have a slight advantage. But it's not just about SEO; it's about viewer engagement. Crafting a title that evokes curiosity can boost click-through rates significantly.
3. Descriptions with a Twist:
60% of YouTube views arrive from mobile devices, making concise and engaging descriptions vital. Adding timestamps can enhance user experience, allowing viewers to jump to sections of interest potentially increasing watch time—a crucial factor for YouTube rankings.
4. The Magic of Video Playlists:
Playlists can increase watch time by up to 10%. By grouping related videos, you keep viewers on your channel longer and boost the SEO of each video within the playlist. Remember, playlists have their SEO elements, so optimize the playlist title and description.
5. Thumbnail Mastery:
Custom thumbnails are present in 90% of the top-performing videos on YouTube. But it's not just about being custom; it's about being relevant and engaging. A/B tests different thumbnails to determine which design elements resonate most with your audience.
6. Comments as a Goldmine:
Engaging with your audience can lead to a 4x increase in watch time. But it's also about community building. Regularly asking questions in your videos and pinning valuable comments can foster community and boost engagement.
7. End Screens for the Win:
Channels that effectively use end screens see an average increase of 7% in their subscriptions. It's a tool that's often overlooked but can guide viewers to more of your content, increasing overall channel watch time.
Optimizing Your Video Content In Accordance To Search Engines
Optimizing your video content goes beyond just using the right keywords. It also involves creating high-quality videos that are engaging and informative. Keep in mind that search engines prioritize videos that provide value to viewers. Here are some tips to optimize your video content:
Create compelling titles: Your video titles should be descriptive, concise, and include your target keywords. Consider using power words or numbers to make your titles more attention-grabbing.
Write detailed descriptions: Use your video descriptions to provide additional information about the content of your video. Include relevant keywords naturally, but make sure your descriptions are informative and engaging.
Add relevant tags: Tags help search engines understand the context and content of your videos. Include both broad and specific tags that are relevant to your video.
Keyword research for video SEO
Keyword research is a crucial step in optimizing your videos for search engines. By identifying the right keywords, you can optimize your video titles, descriptions, and tags to improve your chances of ranking higher in search results. Here are some tips for conducting effective keyword research:
Use keyword research tools: There are numerous keyword research tools available, such as Google Keyword Planner, SEMrush, and Moz Keyword Explorer. These tools can help you identify relevant keywords and provide insights into their search volume and competition.
Analyze your competitors: Look at the keywords your competitors are targeting and try to identify any gaps or opportunities. This can give you ideas for new keywords to target or help you refine your existing keyword strategy.
Consider long-tail keywords: Long-tail keywords are longer and more specific keyword phrases that have lower search volume but higher conversion potential. They can be a valuable addition to your keyword strategy, especially if you're targeting a niche audience.
On-page optimization for video SEO
On-page optimization refers to the optimization of elements on your video page or website that directly impact its visibility and ranking on search engine results pages. Here are some on-page optimization techniques for video SEO:
Optimize your video title: Your video title should be concise, descriptive, and include your target keywords. Use power words or numbers to make it more attention-grabbing.
Craft a compelling video description: Write a detailed and informative description that accurately describes the content of your video. Incorporate relevant keywords naturally, but avoid keyword stuffing.
Choose the right video thumbnail: A visually appealing and relevant video thumbnail can significantly improve your click-through rate. Select a thumbnail that accurately represents the content of your video and captures viewers' attention.
Off-page optimization for video SEO
Off-page optimization refers to the optimization techniques that occur outside of your video page or website. These techniques aim to improve your video's visibility and ranking through external factors such as backlinks and social signals. Here are some off-page optimization techniques for video SEO:
Build high-quality backlinks: Backlinks from reputable and relevant websites can signal to search engines that your video is valuable and worth ranking higher. Reach out to influencers, industry experts, or websites in your niche to request backlinks to your video.
Promote your video on social media: Social media platforms can be powerful channels for promoting your videos and increasing their visibility. Share your videos on platforms like YouTube, Facebook, Twitter, and LinkedIn, and encourage your followers to like, comment, and share your content.
Engage with your audience: Respond to comments, questions, and feedback from your viewers. Engaging with your audience not only helps build a community around your videos but also signals to search engines that your content is relevant and valuable.
Promoting your videos for better visibility
Promoting your videos is essential to increase their visibility and reach a wider audience. Here are some strategies to promote your videos effectively:
Optimize your video for social sharing: Make it easy for viewers to share your videos on social media platforms by adding social sharing buttons to your video page or website. Encourage your audience to share your videos by including a call-to-action at the end of your videos.
Leverage email marketing: If you have an email list, send out newsletters or dedicated emails to promote your videos. Include a teaser or preview of your video in the email and provide a link to watch the full video.
Collaborate with influencers: Partnering with influencers or industry experts can help you reach a wider audience and gain more exposure for your videos. Collaborate on a video project, ask them to feature your video on their channels, or invite them to appear in your videos.
Measuring and tracking video SEO success
To measure the success of your video SEO efforts, it's important to track and analyze relevant metrics. Here are some key metrics to consider:
Video views: The number of times your video has been viewed can give you insights into its popularity and reach.
Watch time: Watch time refers to the total amount of time viewers spend watching your video. A higher watch time indicates that your video is engaging and valuable to viewers.
Engagement metrics: Engagement metrics, such as likes, comments, and shares, can indicate how well your video is resonating with your audience. Monitor these metrics to gauge audience engagement and make improvements to your video content.
Conclusion
Video SEO is a powerful tool that can help you drive traffic, increase visibility, and reach a wider audience for your videos. By optimizing your video content, conducting keyword research, and implementing on-page and off-page optimization techniques, you can improve your chances of ranking higher in search engine results pages. Remember to promote your videos effectively, engage with your audience, and track relevant metrics to measure your video SEO success. Unlock the power of video SEO today and take your video content to new heights.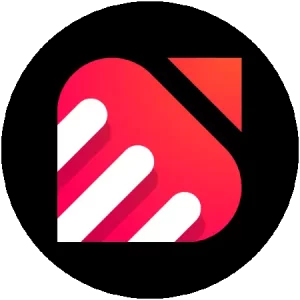 EvenDigit
EvenDigit is an award-winning Digital Marketing agency, a brand owned by Softude (formerly Systematix Infotech) – A CMMI Level 5 Company. Softude creates leading-edge digital transformation solutions to help domain-leading businesses and innovative startups deliver to excel. We are a team of 70+ enthusiastic millennials who are experienced, result-driven, and hard-wired digital marketers, and that collectively makes us EvenDigit.
Read More