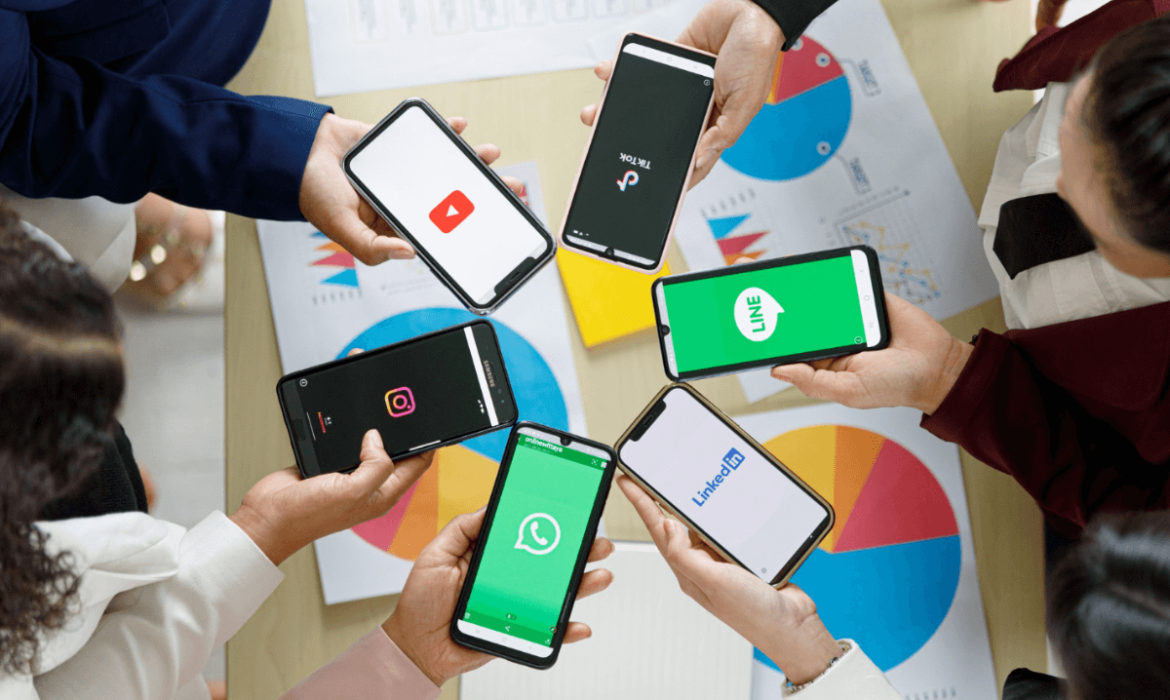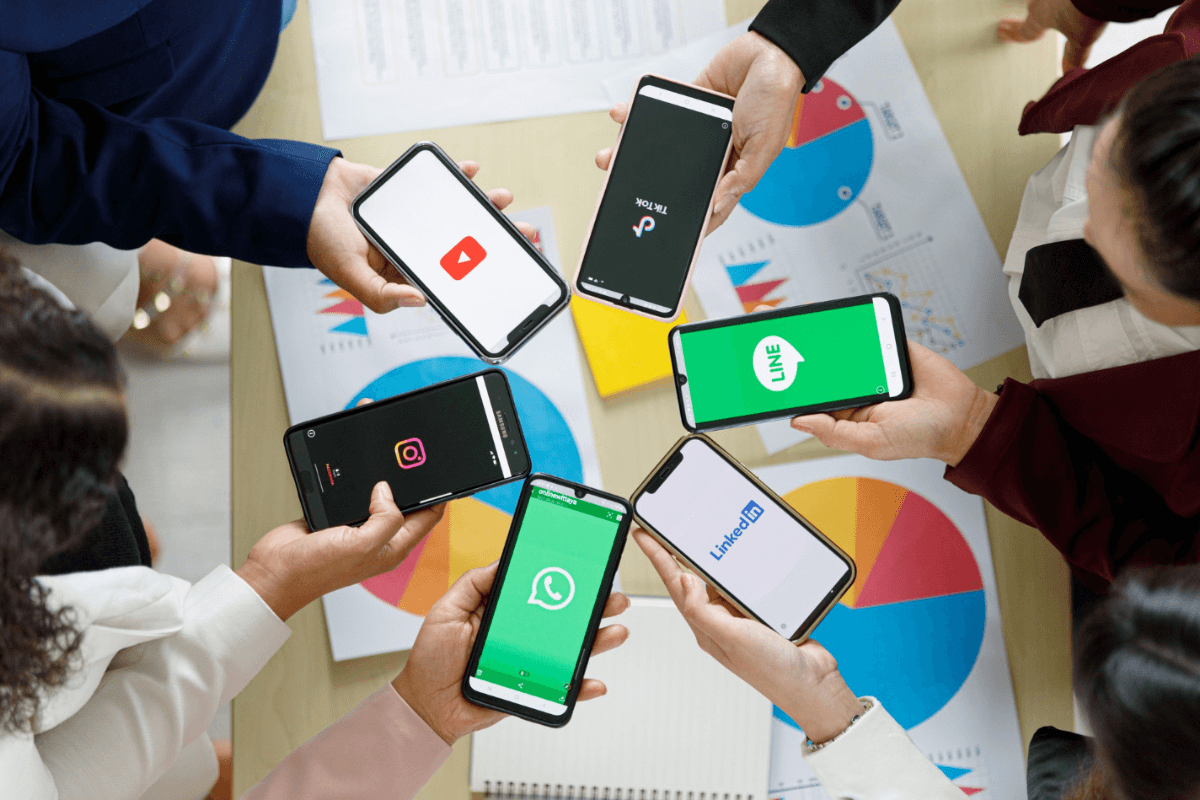 Mobile devices have reshaped our world. With over 5 billion people using smartphones today, accessing the internet via mobile has become the norm. This change is more than just a trend; it's a shift in how we connect and communicate.
For brands, this means a new challenge: adapting to the mobile-first world. But how do you capture the attention of a mobile audience? How do you ensure your ads resonate and engage?
In this blog, we'll delve into strategies and tips to optimize your ads for the mobile experience, ensuring you stay relevant in this ever-evolving landscape.
The Rise of Mobile and Social Media
Mobile usage and social media are deeply intertwined in today's digital landscape. Consider this: the average adult dedicates about four and a half hours daily to their mobile devices, with a significant chunk of this time on social media and messaging apps.
Billions now access social media via smartphones and tablets. Let's delve into the specifics:
Facebook: 2.38 billion users monthly, with a whopping 96% on mobile.
YouTube: The world's second most-visited site boasts 1.9 billion users monthly, with 70% of views on mobile.
Instagram: A rapidly growing platform with 1 billion users monthly, predominantly accessed via mobile.
Twitter: 330 million users monthly, primarily on mobile.
LinkedIn: Over 630 million users, with a vast majority on mobile.
The rise of short video forms, like TikTok and Instagram Reels, has also played a pivotal role. These platforms have not only increased overall social media consumption but have also attracted a new demographic of users who prefer bite-sized, engaging content.
Given this shift towards mobile and the popularity of short video content, it's imperative for brands to tailor their social media strategies accordingly. It's about ensuring a seamless mobile experience and tapping into the evolving content preferences of the audience.
The Importance of Mobile Optimization
In the mobile-centric world, it's not just about having a mobile-friendly site. The real game-changers are mobile-optimized ads and landing pages. These elements play a pivotal role in capturing and retaining the attention of mobile users.
Why Mobile Optimization Matters?
Mobile optimization goes beyond just making a website mobile-friendly. With over 5 billion people using smartphones, accessing the internet via mobile has become the norm.
This change is more than just a trend; it's a shift in how we connect and communicate. For brands, this means a new challenge: adapting to the mobile-first world.
1. Ad Creatives
Mobile users interact differently. Tailored ads for mobile screens capture attention and drive engagement. Optimized ad creatives ensure visuals and text are clear and compelling, even on smaller screens.
2. Headings & Titles
Limited screen space on mobile means every word counts. Concise yet informative headings and titles quickly convey messages and entice users to read on.
3. Landing Page Designs
A mobile-optimized landing page ensures a seamless user experience. Elements like buttons and call-to-action prompts need to be easily accessible and intuitive on mobile.
4. Product Images
Every pixel counts on mobile. Clear, high-quality, and zoomable product images let users view details without loss of clarity.
5. Descriptions
Descriptions should be concise and scannable, providing essential information without overwhelming mobile readers.
Satisfy the high expectations of users!
Mobile users want quick access to information. If a website takes over 6 seconds to load, you risk losing 50% of potential customers. Moreover, with 55% of web traffic from mobile devices and 56% of mobile searches being local, brands can't afford to overlook mobile optimization.
Whether it's big brands or local businesses, mobile optimization directly impacts customer satisfaction, engagement, and conversions.
By focusing on these elements and the broader context of mobile optimization, brands can ensure they stay relevant and effective in this ever-evolving digital landscape.
Best Practices for Mobile Optimized Social Media Ads
In the age of mobile-first browsing, ensuring your social media advertisements are optimized and compatible with mobile devices is paramount. Here are the key practices to elevate your mobile ad campaigns:
1. Responsive Design
Ensure your ads look and function seamlessly across different devices. A responsive design ensures that, whether viewed on a smartphone, tablet, or desktop, your ad maintains its integrity and appeal.
2. Clear Call-to-Action (CTA)
With many users shopping directly from mobile, your 'Shop Now' ads should have a clear and compelling CTA. Ensure it stands out and directly communicates the desired action to the users.
3. Mobile-Friendly Content
Craft content that resonates with mobile users. Keep copy concise, use scannable bullet points, and ensure visuals are optimized for mobile screens. Remember, mobile users often have shorter attention spans, so get to the point quickly and effectively.
4. Short Video Formats
Leverage platforms like Instagram Reels for your ads. These short video formats are engaging, allowing you to hook your target audience swiftly and drive conversions in a limited time frame.
5. Optimized Loading Times
Mobile users expect ads to load instantly. Ensure your ad content, especially videos, loads quickly to maintain user engagement and reduce bounce rates.
6. Streamlined Navigation
If your ad leads users directly to a landing page, ensure the navigation is intuitive. Minimize steps and provide a smooth path from the ad to the checkout or desired action.
7. User Feedback and Testing
Engage with your audience to gather feedback on your mobile ads. Regular testing can provide insights into what's working and what needs refinement, ensuring you continually enhance the user experience.
Unlock the Real Power of Mobile Optimization with EvenDigit
As mobile devices become the primary means of accessing the internet, brands must evolve to ensure they're not just present but dominant in this space.
At EvenDigit, we recognize the nuances of this shift. Our journey since 2009 has been dedicated to leveraging digital platforms for business growth.
As an award-winning Digital Marketing agency backed by Softude, a CMMI Level 5 Company, we've consistently delivered results by staying at the forefront of digital innovations.
Our team of over 70+ digital marketing professionals is committed to ensuring your brand's voice resonates effectively in the mobile domain.
Looking to maximize results from your mobile ads?
EvenDigit offers comprehensive solutions. From landing page optimization and creative designing to strategic ad creation and effective targeting, we're here to boost your ROAS, conversions, and engagement.
Our philosophy is clear: brands need a distinct voice, and we're here to amplify it. With a client-first approach, commitment to innovation, and a track record of integrity, we're not just another agency; we're your partners in growth.
So, if you're ready to elevate your mobile ad strategy and ensure your brand remains unmissable in the mobile-first world, EvenDigit is here to guide you every step of the way.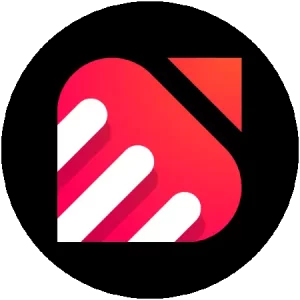 EvenDigit
EvenDigit is an award-winning Digital Marketing agency, a brand owned by Softude (formerly Systematix Infotech) – A CMMI Level 5 Company. Softude creates leading-edge digital transformation solutions to help domain-leading businesses and innovative startups deliver to excel. We are a team of 70+ enthusiastic millennials who are experienced, result-driven, and hard-wired digital marketers, and that collectively makes us EvenDigit.
Read More