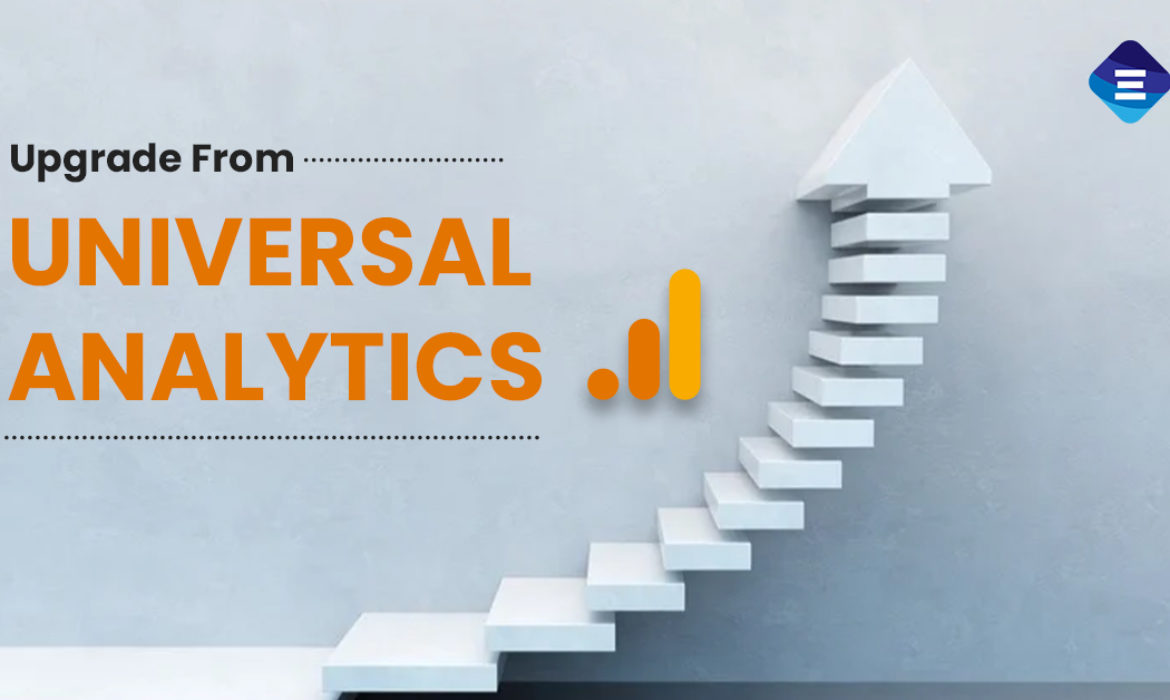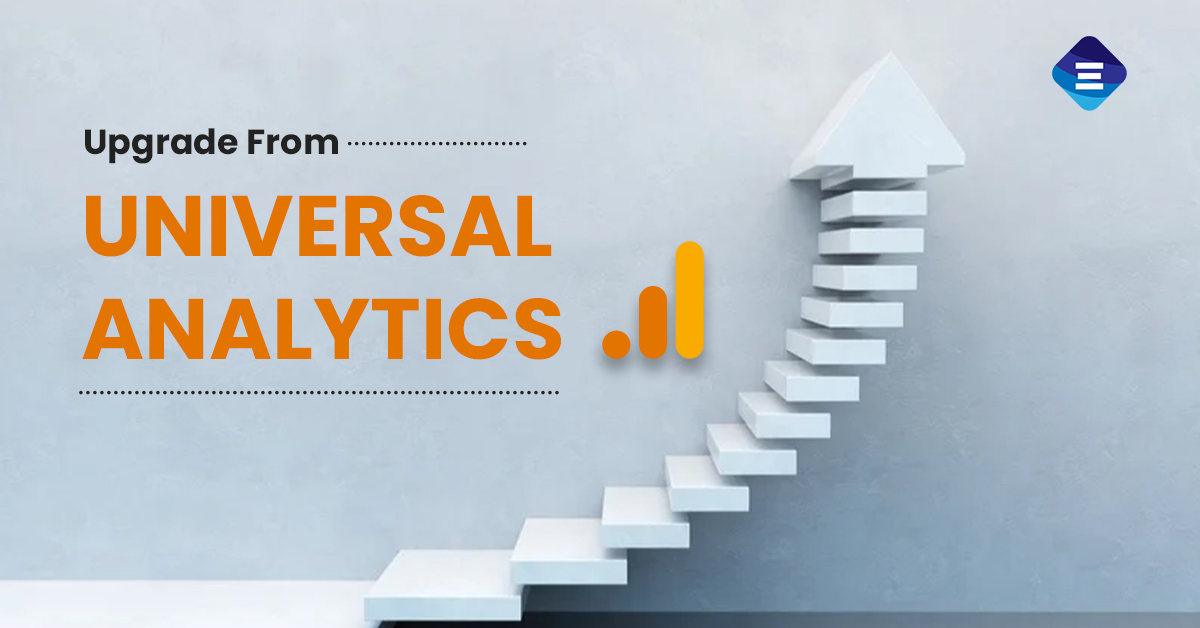 Are you still thinking if you should upgrade from Universal Analytics to Google Analytics 4? Don't worry. Let's understand the new GA 4 Integration and its amazingly beneficial features to understand better.
What is Universal Analytics?
The GA 4 upgrade was introduced in 2012, known as Universal Analytics. With a set of new standards that directs the storage and organization of user data, Universal Analytics offers new tracking codes for websites and features to measure user behavior more accurately, including the activities performed by the user, such as clicking on any button to perform actions, searching and more.
The difference between Universal Analytics and Google Analytics 4
Following are the main parameters to differentiate between Universal Analytics and Google Analytics 4:
1. Data Model
Both Universal Analytics and Google Analytics 4 follow different architectural data models. Universal Analytics works on a Session-Based Data Model, while Google Analytics 4 works on Event-Driven Data Model.
In Google Analytics 4, the event name parameter is used to map all the events and extract the meaningful insights in Google Analytics 4 and additional parameters to describe any particular event. In Universal Analytics, each event is distinguished by Category, Hit Types, and Action Label.
Google Analytics 4 has four categories: Automatically Collected Events, Enhanced Measurement Events, Recommended Events, and Custom Events.
2. Predictive Audiences and Metrics
A predictive Audience provides useful insights about the people who are more likely to purchase the product within 7 days, making it easy for the businesses to target ads according to the potential buyers.
With Predictive Metrics, you can manage future transactions and Revenue using a Machine Learning tool. Google Analytics offers both, Predictive Audiences and Metrics to get information about the ongoing trends and future analysis. It ensures End-User Privacy and, at the same time, keeps you informed about the user's actions by analyzing trends.
3. Cross-Device Reporting
It helps organize data across multiple devices. It gives a better clarity about how Touchpoints, Sessions, and Interactions are connected.
Suppose, if a user is searching for any product using a mobile device, after a few days, the same user with the same User ID purchases that product using a tablet after a few hours. And at the same time, if there's another user who has searched for any products using his desktop and made a purchase after 7 days using his laptop using the same User ID. All this information can be gathered and organized using the Cross-Device Reporting.
Unlike Universal Analytics, Google Analytics 4 has Cross Device Reporting because each platform records users' interaction-related information differently.
Universal Analytics versus Google Analytics 4 data
The following factors can measure the comparison between GA4 Vs. Universal Analytics data models:
1. Hit-Types
Universal Analytics has different hit types, including page hits, eCommerce hits, Social Interaction hits, and event hits. In comparison, Google Analytics 4 data is event-based, as it captures any interaction as an event.
2. Events
You can differentiate between Universal Analytics and Google Analytics 4 using Events.
In Universal Analytics, every Category, Label, and Action has its own "Hit type". In contrast, in Google Analytics 4, every hit is considered an event. Unlike Universal Analytics, the Google Analytics 4 reports do not show reports like Category, Label, and Action.
3. Pageviews and Screenviews
How much time a user spends viewing within an App is considered screen views. A similar concept goes for websites. When a user spends time viewing a webpage, it is considered pageviews.
Measuring screenviews lets, you understand what kind of content most users are searching for and how they navigate between different content pieces.
4. Sessions
In a given time frame, when a user interacts with your website, the user's set of interactions with your website is known as a session.
In Universal Analytics, a session includes events, multiple pageviews, social interactions, and eCommerce transactions. A session is considered terminated if there's no user activity for the past 30 minutes.
Whereas, in Google Analytics 4 update, the lifespan of a session is calculated as the duration between the first and the last event of that session.
5. Custom Dimensions/Metrics
In Universal Analytics, you can add more information or non-standard data into your collected data/reports using Custom dimensions and custom metrics. The same thing is done using Event Parameters in Google Analytics 4 Upgrade.
These are like default dimensions and metrics, except that you create them yourself.
Make the switch to Google Analytics 4 Upgrade
With all the new and important features, Google Analytics 4 is fully equipped to gear up your business measurement needs today and in the future. According to Google's recent announcement, they will start turning down Universal Analytics very soon. Therefore, Google encourages its users to switch from Universal Analytics to Google Analytics 4 as soon as possible.
All the standard Universal Analytics properties will stop processing new hits from July 1, 2023, and the 360 Universal Analytics properties will stop processing from October 1, 2023.
So, to avoid the last-moment hustle and bustle, complete switching your Universal Analytics properties to Google Analytics 4's properties and get the benefits of Google Analytics 4's measurements continuity, automated insights about your customer's journey, and more!
What it Means to Switch
The GA4 and UA have many similarities, but GA4 has some new and upgraded features, including changes in UI, funnel builder, and more. Let's explore the changes to understand better.
1. Improved Cross-Device and Cross-Platform Tracking
With the help of this new update, you will now be able to combine the mobile app data and web data into one Google Analytics property. This feature is more accurate and powerful than the previous versions and will give you more accurate results.
2. More Enhanced Event Tracking
Universal Analytics only tracks the pageviews. The upgrade to Google Analytics 4 has more enhanced event tracking that works on pageviews and screenviews. It combines the time of a customer's journey from searching for a product to purchasing it.
3. Free Connection to Big Query
Earlier, this feature was available to the GA 360 customers only. While Google Analytics 4 comes with a free connection to Big Query so that you can access your raw GA data and run SQL queries in it.
4. Improved Measurements of Time-Based Actions
GA4 gives you the ability to temporarily or permanently exclude users based on certain actions and conditions, making time measurement more useful.
5. Web and Mobile Analytics Combined Together
One of the major benefits of GA4 over UA is that you can access the app and web data combined in one platform, where you can view, track, and manage the data smoothly.
5 Reasons You Need Google Analytics 4
1. The future of Google Analytics is GA4
In GA4, Google has added new analysis technology without the need for extra coding, it is fully functional, and from October 16, 2020, it has been a default property type. Google will add some more amazing features to it.
2. GA4 is forward facing only
GA4 will be going to be the standard for analytics. The new GA property will only collect the data from the time of its creation and won't retrieve past data from UA properties.
3. Upgrading to Google Analytics 4 is easy
You can upgrade from UA to GA4 easily. Go to google.com/analytics, then navigate to your preferred account. Select "Upgrade to GA4" under the property column. And check for the other options.
4. More upgraded features are coming
In the coming days, you will be able to transfer more features from your UA property to your GA4 Property. For example, GA4 does not have the properties related to filtering capabilities, but it may become accessible in the future.
5. You'll have greater flexibility
Google Analytics 4 allows users to create custom reports for their required data, which helps reduce the number of irrelevant and premade reports. You'll find your dashboard less cluttered, and also you'll be able to access important data for your business much faster.
How To Revert To Universal Analytics
GA4 became the default property type in GA right after its announcement. However, there's still an option to downgrade from GA4 to UA. And this applies only to newly created Property. However, migrating from GA4 to UA along with the data is impossible because there's no data transfer mechanism between the two GA versions. If you already have a GA4 property and want to downgrade from GA4 to UA, then you have to create a UA property in the first place.
Steps for how you can create a UA property:
Go to Admin of your Google Analytics.
Click "Create Property" in the property section.
Enter Property Name, select Reporting Time Zone, and Currency. Click "Show Advanced Options".
A GA4 property will be created by default that you can change by clicking the toggle next to "Create a Universal Analytics Property".
Enter the Website URL in the Website URL section, and choose from the options which Property you want to create: (i) create both GA4 and UA properties, or (ii)create UA property only.
You can opt for any of the options, but ultimately GA4 will be the best option because it has some amazing features that will also help you gain maximum benefits in the future.
When Will GA4 Officially Replace Universal Analytics?
Businesses need to understand the complex multiplatform journey of their customers, and that too while maintaining user data privacy. GA4 gives businesses the flexibility to measure different data sets while delivering a strong analytics experience to their users.
Now businesses can see a unified journey of the users across their websites and apps. GA4 gives strong and useful insights into user activity and predicts future transactions.
The unsetting of Universal Analytics will begin this year, and UA will stop processing from July 1, 2023. For the newly introduced Analytics 360, the Universal Analytics 360 will get an extension of 3 months to hit new processing and end it from October 1, 2023.
You can have access to previously processed data in Universal Analytics for the next six months. So, for better outcomes, start processing for GA4 Property and become future-ready.
How To Pull Most Popular Reports/Metrics
1. Mobile Usage
In Google Analytics, find the Mobile Usage report. Go to "Audience", then select "Mobile" and click on "Overview". Here you will get the report about the behavioral and conversion metrics on the device level.
2. Top Traffic Sources (i.e., Organic, Direct, Social, and Email)
On the GA4 dashboard, go to the left side of the panel, click on Acquisition, then select Traffic Acquisition. Here, you can track traffic sources, i.e., direct, social, email, and more, to determine where the user came and landed on your webpage/app.
3. Audience Overview (Number of Users, Sessions, Sessions Per User, Page Views, Bounce Rate, and more)
In GA4, click "Audience" on the left side of the platform. "Audience" is defined as a group of Users in GA4 and can be segmented based on experience and attributes, including the number of users, sessions, page views, and more.
4. Performance by Page (Page Views, Bounce Rate, and so)
To track your page and screen views click on "Engagement" and select "Pages and Screens". Here you will get the complete report about each page and screen activity by the users.
Conclusion
It's time to get ready for the future possibilities with the new Google Analytics 4. An easy and reliable way to get the smallest user and market insights. You can always rely on EvenDigit, the leading Digital Marketing Agency, to get help to upgrade from Universal Analytics to Google Analytics or to create and maintain your new GA4 Property.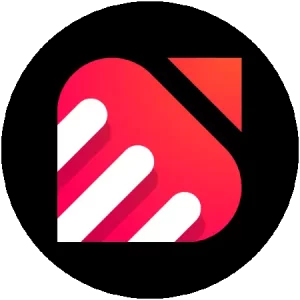 EvenDigit
EvenDigit is an award-winning Digital Marketing agency, a brand owned by Softude (formerly Systematix Infotech) – A CMMI Level 5 Company. Softude creates leading-edge digital transformation solutions to help domain-leading businesses and innovative startups deliver to excel. We are a team of 70+ enthusiastic millennials who are experienced, result-driven, and hard-wired digital marketers, and that collectively makes us EvenDigit.
Read More