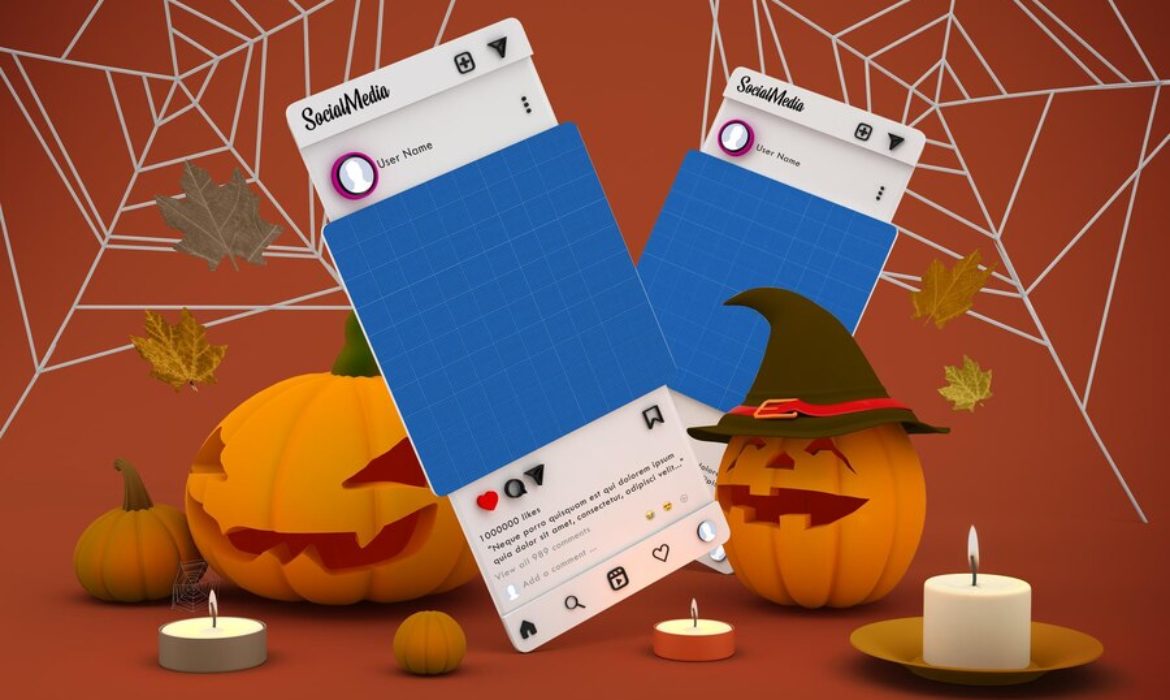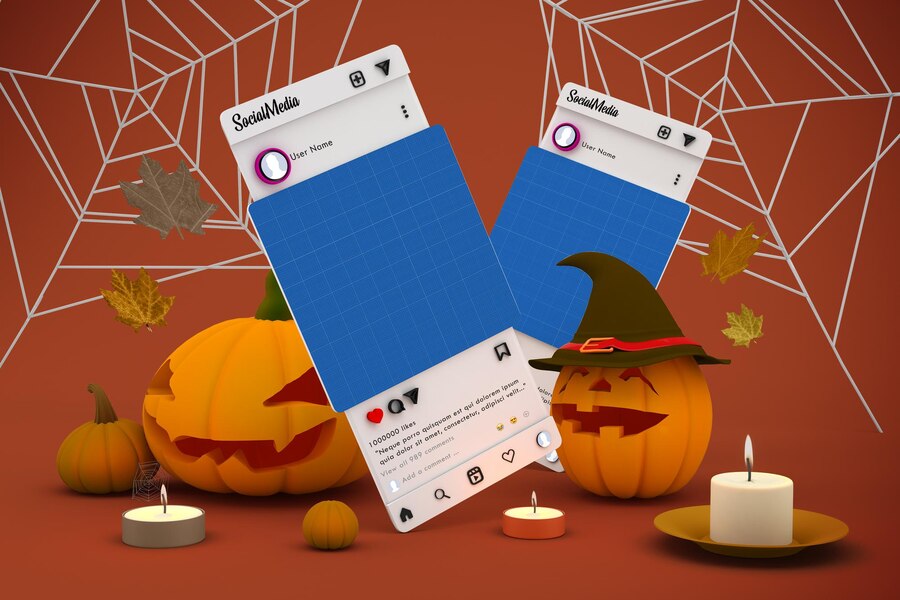 Halloween is not only a time for spooky costumes and trick-or-treating but also a golden opportunity for businesses to connect with their audience, boost traffic, and increase followers through social media marketing. In this article, we will delve into the world of Halloween social media posts and explore how authentic and creative content can drive engagement and lead to business success. So, get ready to creep it real and make your Halloween social media presence a scream!
1. Introduction
Halloween has become one of the most celebrated holidays worldwide, and social media platforms provide the perfect stage to showcase creativity, engage with audiences, and drive business growth. By leveraging the excitement and spookiness of Halloween, businesses can create captivating content that resonates with their target audience. However, the key to standing out in the crowd lies in authenticity.
Authenticity is the backbone of successful social media marketing campaigns, and Halloween provides a unique opportunity to embrace the holiday spirit while staying true to your brand's voice and values.
2. The Power of Authentic Storytelling
Storytelling has always been a powerful tool in marketing, and when combined with the Halloween theme, it becomes even more captivating. Sharing stories that inspire and teach valuable lessons can leave a lasting impact on your audience.
For example, Google Doodles once featured a heartwarming clip titled "Jinx's Night Out," which tells the story of a ghost who learns the importance of embracing one's true self. This clip not only entertained viewers but also delivered a powerful message of authenticity.
3. Spooktacular Visuals and GIFs
Visual content plays a significant role in capturing attention on social media platforms. Brands like Starbucks have mastered the art of using captivating visuals to entice their audience. For instance, they created a spooky GIF of their Zombie Frappuccino, featuring a creepy hand presenting the drink in smoke. This unique and ghoulish image immediately grabs attention and generates curiosity among viewers.
In addition to GIFs, high-quality images can also make a strong impact. Starbucks in Peru advertised their Zombie Frappuccino through an eerie image of hands sprouting from the grave, holding the iconic cup. This visually striking image is bound to make anyone crave a trip to the nearest Starbucks cafe.
4. How-to Guides and DIY Halloween Ideas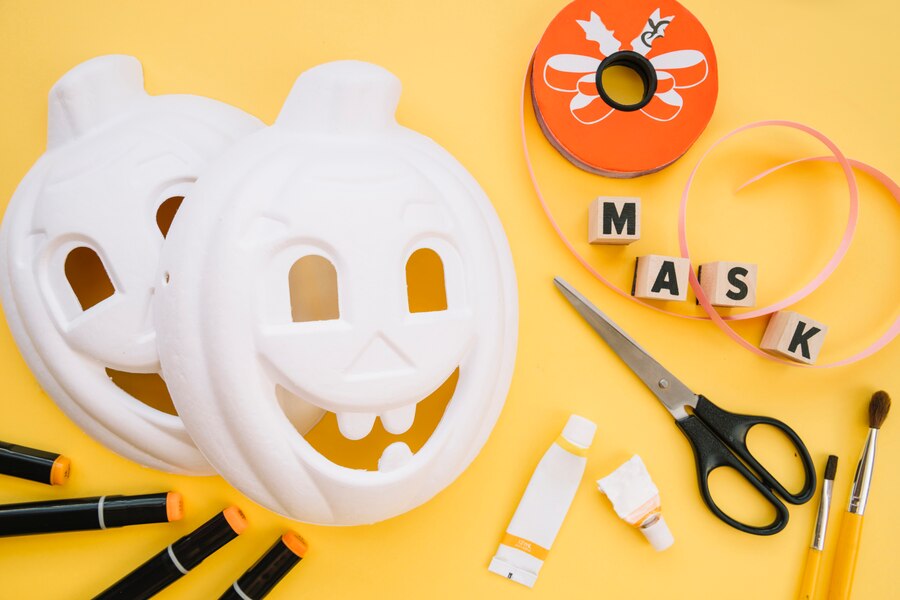 Halloween is synonymous with creativity, and sharing how-to guides and do-it-yourself (DIY) ideas can provide immense value to users and attract new subscribers. For example, YouTube is a treasure trove of Halloween-themed tutorials, including makeup transformations and DIY decorations. These step-by-step guides not only inspire viewers but also establish the brand or influencer as an expert in the Halloween niche.
5. Memes and Humor for a Good Laugh
Humor is always a hit on social media, and Halloween memes are no exception. Funny memes related to Halloween can go viral and generate a significant amount of engagement. One popular Halloween meme targeted the gaming industry, combining humor and truth to entertain and resonate with the audience.
"Halloween: The one day gamers can wear a mask and be social."
6. Showcasing Unique Halloween Costumes and Makeup
Halloween is all about dressing up and transforming into someone or something else. Showcasing unique and creative Halloween costumes and makeup can inspire your audience and generate excitement. Whether it's a headless costume or a combination of iconic characters like Ozzy Osbourne and Chucky, sharing these standout looks can drive engagement and encourage others to get creative with their Halloween attire.
7. Collaboration with Influencers and Brands
Collaborating with influencers and other brands can significantly amplify your Halloween social media reach. By joining forces with well-known personalities or partnering with complementary businesses, you can tap into their existing audience and gain exposure to new potential customers. These collaborations can take the form of joint campaigns, influencer takeovers, or co-branded content, all aimed at capturing the Halloween spirit and generating buzz.
8. Long-Form Content and Halloween Stories
While short and snappy social media posts are effective for capturing attention, long-form content can provide a deeper connection with your audience. Halloween-themed blog posts or articles that incorporate humor, valuable insights, or personal anecdotes can engage readers and encourage them to share their own stories. By linking Halloween to your brand's message or values, you can create content that resonates on a deeper level and establishes a lasting connection.
9. Engaging Contests and Giveaways
Contests and giveaways are a tried-and-true method for driving engagement and expanding your social media reach. Halloween presents numerous opportunities to host themed contests and giveaways, such as the best costume photo contest or the scariest Halloween story competition. By offering enticing prizes and encouraging user-generated content, you can create a sense of excitement and encourage your audience to actively participate and share their Halloween experiences.
10. Leveraging Halloween-Related Hashtags and Trends
Hashtags are powerful tools for increasing visibility and reaching a wider audience on social media. Halloween-related hashtags such as #Halloween2021 or #trickortreat can help your content be discovered by users searching for Halloween-related posts. Additionally, staying up-to-date with Halloween trends, such as popular costumes or viral Halloween challenges, allows you to join relevant conversations and capitalize on the holiday spirit.
Conclusion
In conclusion, Halloween presents a unique opportunity for businesses to engage with their audience, boost brand awareness, and drive sales through social media marketing. By embracing authenticity, storytelling, captivating visuals, and creative content, businesses can create a memorable Halloween presence that resonates with their target audience.
Whether it's through how-to guides, memes, collaborations, or long-form content, the key is to stay true to your brand's values while tapping into the excitement and spookiness of Halloween. So, this Halloween, creep it real and make your social media marketing a scream!
Remember, authenticity is the key to success. Embrace the Halloween spirit, engage your audience, and let your creativity shine through your social media campaigns. Happy haunting!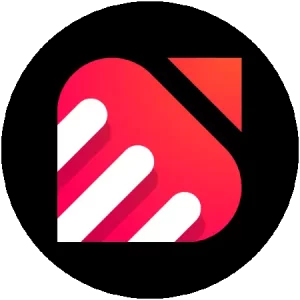 EvenDigit
EvenDigit is an award-winning Digital Marketing agency, a brand owned by Softude (formerly Systematix Infotech) – A CMMI Level 5 Company. Softude creates leading-edge digital transformation solutions to help domain-leading businesses and innovative startups deliver to excel. We are a team of 70+ enthusiastic millennials who are experienced, result-driven, and hard-wired digital marketers, and that collectively makes us EvenDigit.
Read More