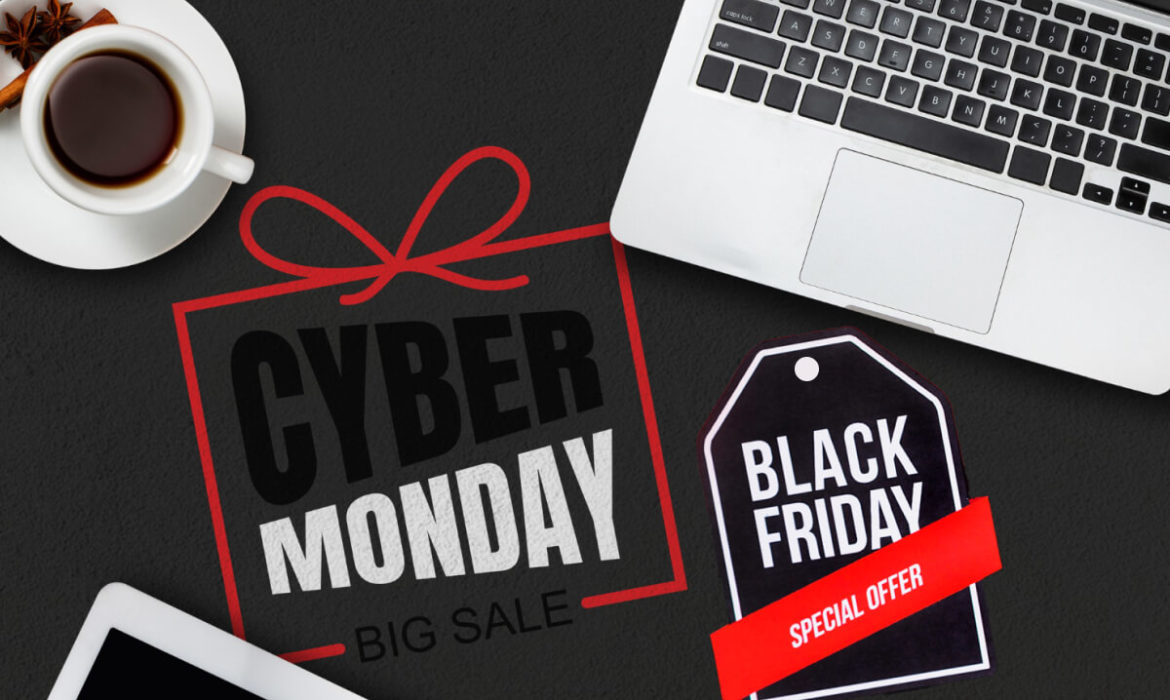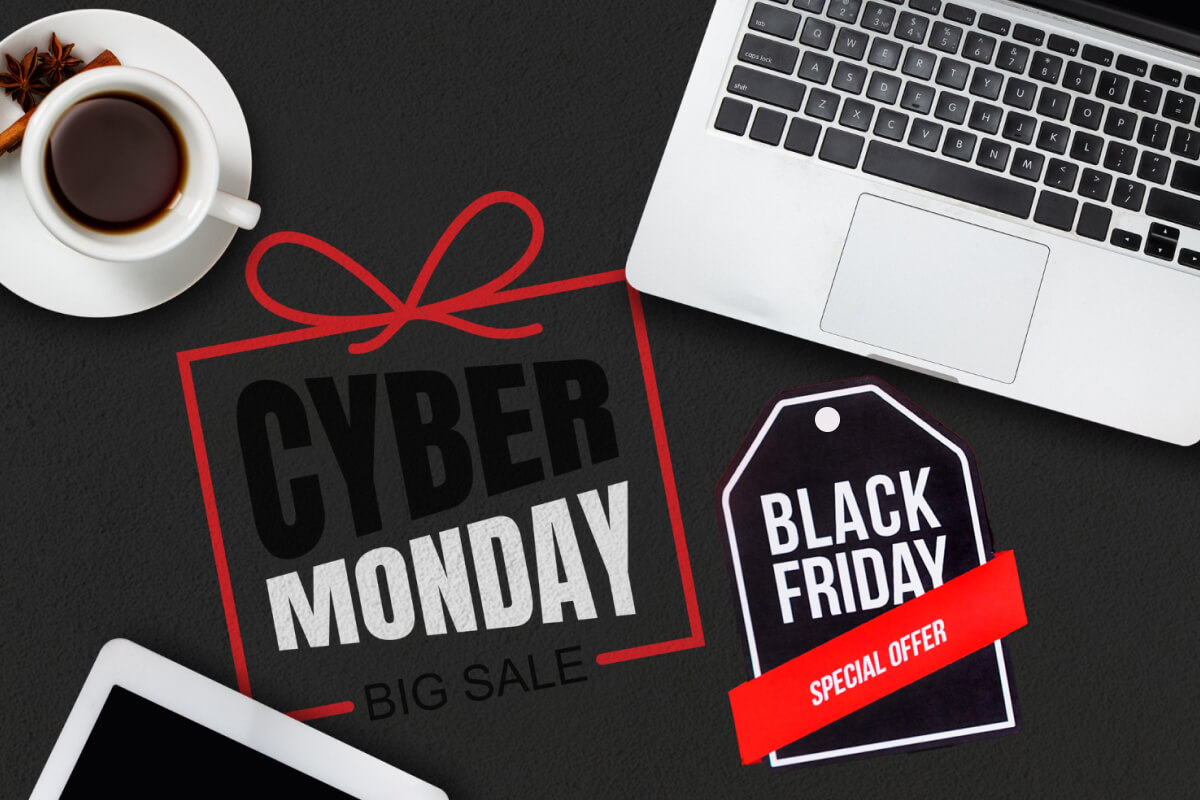 Black Friday and Cyber Monday (BFCM) have evolved from mere calendar events to global retail phenomena, reshaping consumer behavior and marketing strategies.
In 2020, e-commerce sales reached a staggering $9.03 billion, only to slightly dip to $8.92 billion in 2021. However, 2022 witnessed a remarkable bounce-back, with a record-setting $9.12 billion spent online in the US alone.
With such momentum, 2023 is poised to set new records, emphasizing the unparalleled opportunities BFCM offers.
Yet, as businesses scramble to harness the potential of BFCM, many fall into the trap of making costly mistakes in their advertising campaigns, both on Google Ads and Social Media Ads.
In this article, we'll delve into these common pitfalls, armed with the latest trends and statistics.
Our aim is to guide you through the BFCM season, ensuring your advertising campaigns on both social media and Google Ads are primed for success.
The Importance of Planning and Preparation
During peak hours of the Black Friday and Cyber Monday shopping frenzy, customers spent an astonishing $12 million every minute!
Such staggering figures underscore the immense potential of the BFCM season. However, they also highlight the critical role of meticulous planning in ensuring that businesses can effectively tap into this potential.
Both Google Ads and social media campaigns require a deep understanding of the target audience, precise timing, and compelling content. This applies not just to the advertising content itself but also to the overarching strategy.
For instance, consider the fashion industry, which heavily relies on both Google Ads for search-driven purchases and social media for brand awareness and influencer collaborations.
Without proper planning and preparation, a fashion brand might miss out on trending styles, fail to allocate budget effectively between platforms, or even overlook key audience segments.
The consequences? Lost sales, wasted ad spend, and a missed opportunity to engage potential customers.
The Role of Google Ads in Campaign Planning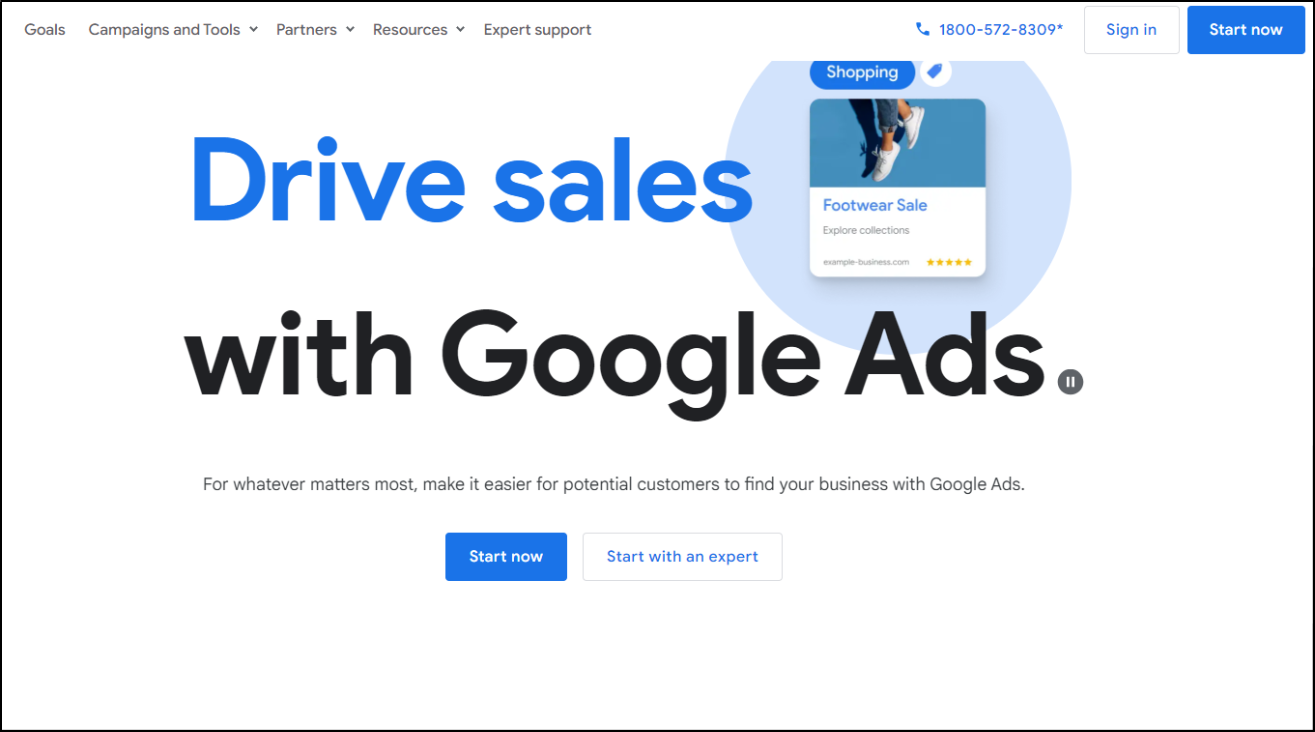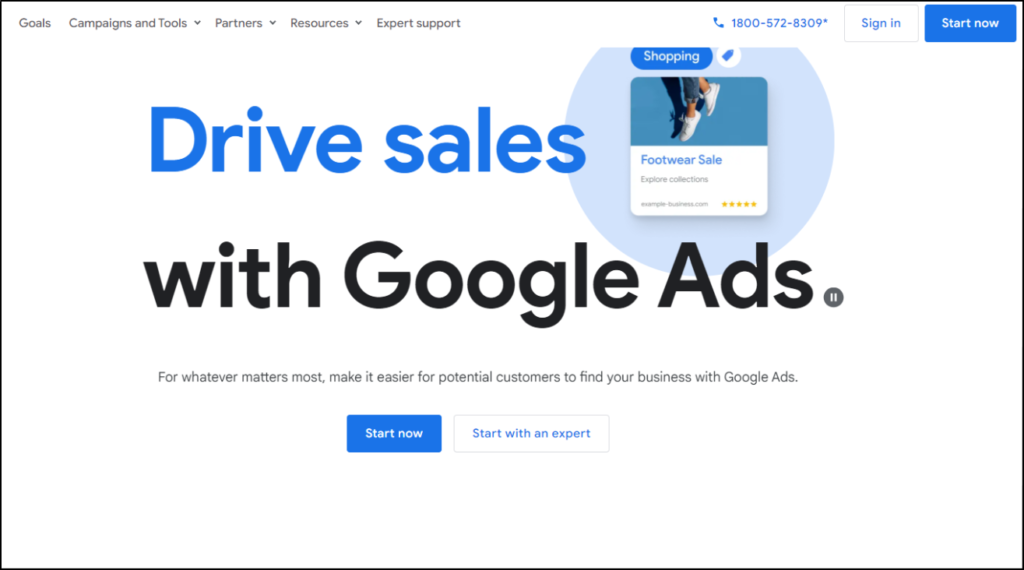 Google Ads, with its vast reach and powerful targeting capabilities, plays a pivotal role in BFCM campaign planning. It allows businesses to position themselves right at the moment when potential customers are actively searching for deals, products, or services.
By leveraging keyword research, competitive analysis, and timely ad placements, businesses can ensure they're not just part of the BFCM conversation but leading it.
The versatility of Google Ads allows for various ad formats, each with its unique strengths.
1. Google Search Ads
These ads are highly relevant for capturing purchase intent during BFCM, appearing when users search for specific keywords.
For example, a tech retailer can use Google Search Ads to promote their Black Friday deals on the latest smartphones when users search for "Black Friday phone discounts."
2. Google Shopping Ads
Ideal for e-commerce businesses, Google Shopping Ads showcase product images, prices, and store names right in the search results. This format helps users compare products quickly.
For instance, a clothing store can use Google Shopping Ads to display various Black Friday deals on winter jackets, enticing shoppers with images and prices.
3. Google Display Ads
These image or text-based ads appear on websites within Google's Display Network. Display ads are effective for boosting brand awareness and retargeting website visitors.
Consider an electronics retailer using Google Display Ads to remind users about their BFCM discounts after they've browsed the store's website.
4. Google Video Ads
Video content continues to gain traction, making Video Ads a valuable tool for BFCM campaigns.
Retailers can create engaging product showcase videos and run YouTube Video Ads to reach a broader audience, driving traffic to their website or physical stores.
Maximizing Impact with Social Media Advertising Campaigns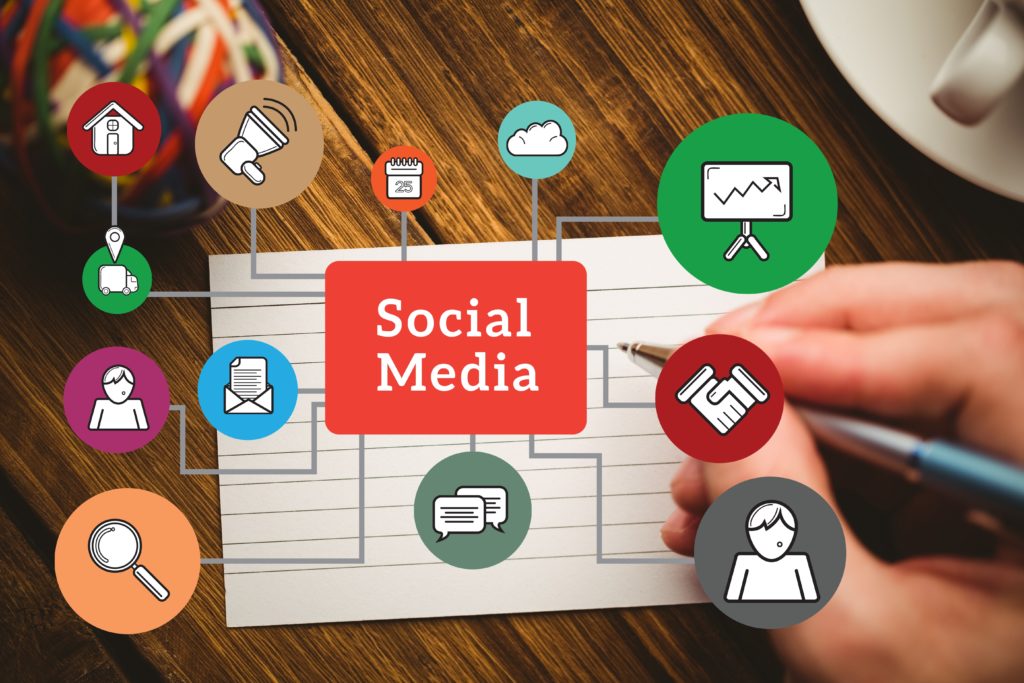 In today's digital age, social media advertising stands as a cornerstone for successful BFCM campaigns. Platforms like Facebook, Instagram, and Pinterest offer targeted advertising options that let businesses reach their desired audience with precision.
These ads, when crafted with compelling visuals and persuasive copy, can drive significant traffic and conversions.
But it's not just about creating an ad; it's about understanding the platform's algorithms, audience behavior, and optimizing for maximum ROI.
As BFCM approaches, businesses must leverage the full potential of social media advertising to stand out in the crowded marketplace and achieve their sales goals.
Mistake #1: Failing to Optimize Website and Server Capacity for Google Ads
The surge of shoppers during the Black Friday and Cyber Monday season is like a tidal wave. If your website isn't prepared, it's bound to crash under the pressure.
But there's more at stake here than just website traffic. Your Google Ads strategy plays a pivotal role in this equation. From mid-October, shoppers worldwide are already on the hunt for BFCM deals. This signals the need for early implementation.
If your website isn't showcasing offers prominently, featuring live deals with countdowns, or providing add-on purchase discounts, you're missing out on early-bird sales.
But, let's talk about the elephant in the room: Google Ads.
Did you know that Google Ads can penalize slow-loading websites? This affects your ad rankings, Quality Scores, and ultimately, your ad placement.
If your landing pages linked from your ads aren't optimized, you're not only providing a poor user experience but also burning your ad budget without seeing returns.
Here's what you need to do.
1. Audit Your Website's Infrastructure:
Before the BFCM season kicks in, conduct a thorough check. Identify bottlenecks and potential vulnerabilities. Ensure your website can handle the anticipated traffic surge.
2. Optimize for Google Ads
Your landing pages, linked from your ads, need to be in top shape. This means fast loading times, clear CTAs, and relevant content that matches your ad's promise. Remember, a well-optimized landing page contributes to a higher Quality Score in Google Ads, which can lead to better ad placements at lower costs.
3. Invest in Server Capacity
Consider upgrading your hosting plan or investing in additional server capacity. The last thing you want is for your website to crash during peak shopping hours.
4. Test, Test, Test
Before the big day, conduct stress tests on your website. Simulate high-traffic scenarios to ensure your site can handle the load. Monitor performance closely during the campaign and be ready to make adjustments on the fly.
Mistake #2: Neglecting mobile optimization
Did you know that a whopping 75% of shoppers in 2023 are expected to make their purchases via mobile devices?
Moreover, a significant portion of these shoppers discover products and deals through social media ads on platforms like Facebook, Instagram, and Twitter. If your campaigns aren't tailored for mobile and social media, you're essentially sidelining a massive audience.
Google Ads and Mobile Optimization
Google Ads prioritizes mobile-optimized campaigns. If your ads and landing pages aren't designed for mobile devices, they might not achieve the desired reach or engagement.
Responsive Design is Essential
Your website should adapt seamlessly across various devices. Test on different screen sizes to ensure a consistent user experience. Fonts, buttons, and navigation should be easily accessible and functional on mobile devices.
Speed is of the Essence
Mobile users won't wait for slow-loading sites. Optimize images, eliminate unnecessary elements, and implement lazy loading to ensure swift site performance.
Mobile-Specific Features: Enhance the mobile shopping experience with features tailored for mobile users, such as click-to-call buttons and mobile payment options.
Harnessing Social Media Advertising
With the majority of social media browsing happening on mobile devices, it's crucial to integrate social media advertising with your mobile strategy. Platforms like Facebook and Instagram offer effective advertising tools that permit precise targeting of mobile users.
Google Ads can be seamlessly integrated with these platforms, ensuring that your ads reach your target audience, whether they're searching on Google or scrolling through their social media feeds.
The Google Ads Advantage
Google Ads offers tools and features specifically designed for mobile campaigns. From responsive ad design to AMP (Accelerated Mobile Pages) ads, Google Ads ensures your campaigns are mobile-ready. Plus, with mobile-friendly landing pages, you're not only providing a seamless user experience but also improving your ad rankings.
Mistake #3: Overlooking Social Media Promotion and Google Ads Synergy
In today's interconnected digital landscape, the integration of social media strategies with Google Ads is paramount. Neglecting this powerful combination can result in missed opportunities for audience engagement and brand exposure.
Seamless Integration of Google Ads with Social Media Campaigns
Effectively combining Google Ads with social media campaigns can significantly improve the reach and result of your promotional efforts.
Platforms like Facebook, Instagram, and Twitter are not just for social interactions; they are pivotal advertising channels.
Utilizing Google Ads in conjunction with these platforms allows businesses to run targeted remarketing campaigns, ensuring potential customers remain engaged with your brand.
Precision Targeting with Google Ads
Google Ads offers unparalleled precision in targeting capabilities. It facilitates businesses to exhibit ads to users based on specific demographics, interests, behaviors, and more.
This precision becomes especially valuable during BFCM promotions, allowing businesses to reach users who have shown a keen interest in similar products or services.
Leveraging Influencer Marketing
In the digital age, influencers play a significant role in shaping consumer behavior. Collaborating with influencers of the same niche that align with your brand values can amplify your BFCM campaigns.
When combined with Google Ads, this strategy not only reaches the influencer's audience but also provides valuable data on conversions, clicks, and other metrics.
8 Pro Tips To Maximize Your BFCM Outcomes With Google Ads and Social Media
The BFCM season is a goldmine for businesses, but tapping into its full potential requires a blend of traditional strategies and innovative digital approaches. Here are some expert tips to ensure you're at the top of your game:
1. Initiate Your Holiday Sales Early
The early bird truly gets the worm. With customers scouting for deals a month in advance, kickstart your BFCM sales ahead of time. This not only gives you a competitive edge but ensures you're the first choice when shoppers are ready to spend.
2. Prioritize Mobile
In 2023, mobile shopping is not just a trend; it's the norm. With 42% of Black Friday sales happening on mobile devices, ensure your website, ads, and apps are mobile-optimized. Google Ads prioritizes mobile-friendly sites, so this is non-negotiable.
3. Embrace Omnichannel Marketing
Today's consumers are everywhere – from social media to email to online stores. An omnichannel approach ensures you're reaching them at every touchpoint. It builds trust and ensures a consistent brand experience.
4. Partner with Experts
Today's consumers are everywhere – from social media to email to online stores. An omnichannel approach ensures you're reaching them at every touchpoint. It builds trust and ensures a consistent brand experience.
5. Exceptional Customer Service
This can't be stressed enough. Offer free shipping, easy returns, and instant chat support. When customers trust they'll have a smooth experience, they're more likely to convert.
6. Leverage Google Ads for Maximum ROAS
Create dedicated ad groups for BFCM, use responsive ad designs, and ensure your ad copy is compelling. Remember, a well-optimized Google Ads campaign can drastically improve your Return on Ad Spend.
7. Integrate Social Media Advertising
Platforms like Facebook and Instagram allow for precise targeting. Craft engaging ads, use retargeting strategies, and consider influencer partnerships to amplify your reach.
8. Monitor and Adjust in Real-Time
The digital landscape during BFCM is dynamic. Use tools like Google Analytics to monitor campaign performance. If something's not working, pivot quickly.
Success Stories: The Power of Google Ads in Action
Below case studies underscore the immense potential of the BFCM season and the pivotal role of Google Ads in driving sales and maximizing ROI.
Organizing and Pantry Labels Business (Australia)
An Australian-based business specializing in organizing and pantry labels tapped into the potential of the BFCM season with our guidance.
The result? A whopping revenue of $1,615+ with an impressive 11.22X ROAS in just 6 days of the Black Friday season.
Their success story stands as a testament to the power of meticulous planning and the right Google Ads strategy.
Revolutionary Boxing Brand (Thailand)
Our collaboration with a leading boxing industry brand based in Thailand led to a smashing success during the BFCM season.
With a well-crafted Black Friday campaign, they raked in $14,100+ with a ROAS of 7.26X. But we didn't stop there.
The subsequent Cyber Monday campaign added another $3,000+ to their coffers, achieving a ROAS of 4.25X with an ad spend of just $706.35.
3 Essential Tools and Resources for BFCM Campaign Optimization
To optimize your BFCM campaigns, consider utilizing the following tools and resources:
1. Google Analytics
Track and examine website traffic, user behavior, and conversion rates to gain insights into campaign performance and identify areas for improvement.
2. Social media management platforms
Tools like Hootsuite or Buffer can help you schedule and publish social media posts, monitor engagement, and measure the impact of your campaigns.
3. A/B testing tools
Platforms such as Optimizely or VWO allow you to test distinct variations of your website or landing pages to determine which elements drive the most conversions.
Final Thoughts!
Black Friday and Cyber Monday are more than just shopping days; they're golden opportunities. And with Google Ads and Social Media Advertising as your ally, navigating this season with authority and expertise becomes a breeze.
Over the course of our decade-long journey in the digital marketing realm, Evendigit has consistently showcased its prowess. Our strategies have culminated in over 6.2+ million leads and 8.5+ million qualified calls, ensuring our clients always have an edge.
A 90% project success rate, over 254 glowing client testimonials, and a dedicated team of more than 18+ seasoned PPC experts are testaments to our commitment and expertise.
It's not just about the numbers; it's about the tangible results and the trust we've built over the years.
At Evendigit, we believe in crafting success stories. We're here, ready to guide you every step of the way, ensuring your BFCM campaigns not only meet but exceed expectations.
Ready to elevate your BFCM game? Get a call from our experts; enquire here!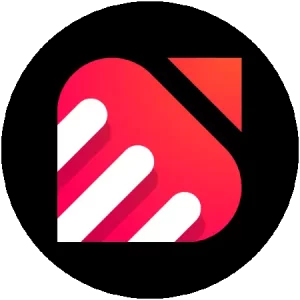 EvenDigit
EvenDigit is an award-winning Digital Marketing agency, a brand owned by Softude (formerly Systematix Infotech) – A CMMI Level 5 Company. Softude creates leading-edge digital transformation solutions to help domain-leading businesses and innovative startups deliver to excel. We are a team of 70+ enthusiastic millennials who are experienced, result-driven, and hard-wired digital marketers, and that collectively makes us EvenDigit.
Read More