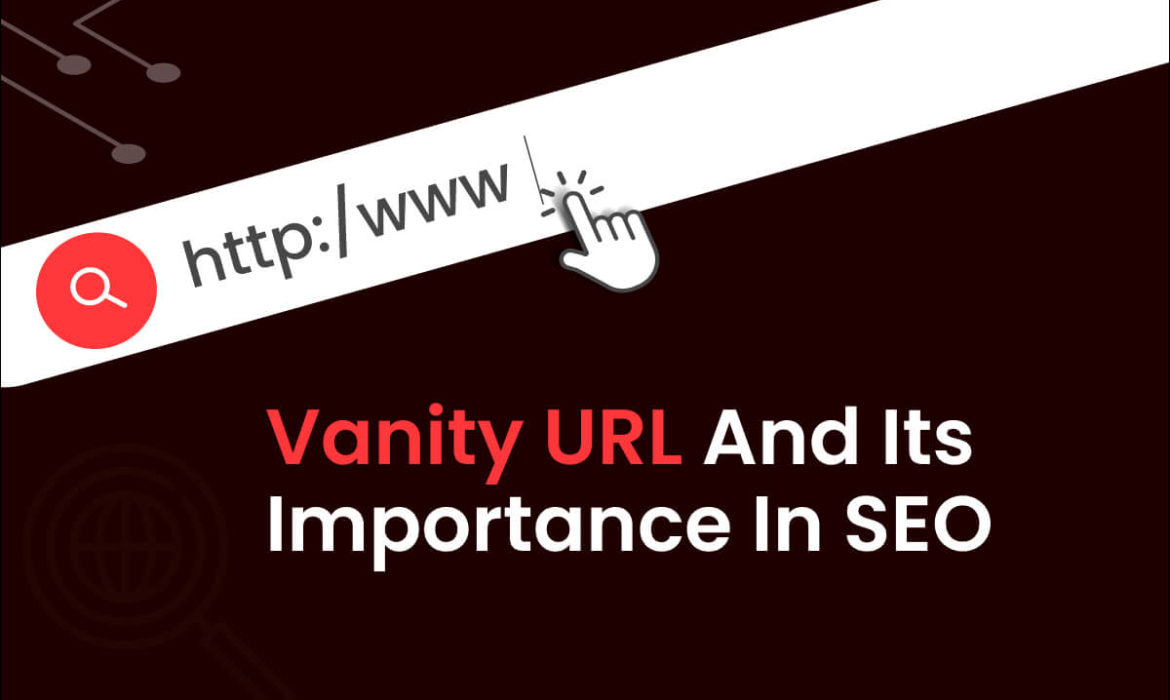 In the competitive world of digital marketing, having a strong online presence is crucial for businesses to thrive. One effective way to boost your online visibility and enhance your search engine rankings is by using vanity URLs.
In this blog post, we'll analyze the crucial role of vanity URLs in SEO and how they may help you boost your brand image, click-through rates, and overall user experience.
What is a Vanity URL?
A vanity URL is a customized and branded web address that is shorter, more memorable, and more descriptive compared to a traditional URL.
It serves as a unique identifier for your digital content and can be easily shared across various marketing channels.
Vanity URLs are often used for specific marketing campaigns, landing pages, and social media profiles to create a consistent and cohesive online presence.
5 Effective Benefits of Vanity URLs in SEO
This section delves into the multifaceted benefits of Vanity URLs in SEO, uncovering how they can significantly boost a website's visibility, user engagement, and overall brand recognition in the digital space.
1. Improved Brand Visibility and Recognition
One of the key advantages of vanity URLs is that they enhance brand visibility and recognition.
By incorporating relevant keywords and your brand name in the URL, you create a strong association between your brand and the content you are promoting.
This not only helps users remember your website but also improves your chances of being found in search engine results.
2. Enhanced User Experience
Vanity URLs contribute to a better user experience by making it easier for visitors to grasp the content they will find on a specific page.
When users see a vanity URL that includes relevant keywords, they have a clear expectation of what they will find when they click on the link.
This helps them navigate your website more efficiently, resulting in increased engagement and lower bounce rates.
3. Increased Click-Through Rates
Vanity URLs have been proven to increase click-through rates (CTRs) in marketing campaigns.
When users come across a vanity URL that includes compelling words or phrases, they are more likely to click on the link out of curiosity or interest.
A well-crafted vanity URL can create a sense of urgency or exclusivity, prompting users to take immediate action.
4. Better Search Engine Rankings
Including relevant keywords in your vanity URL can positively impact your search engine rankings.
Search engines consider the URL structure as one of the ranking factors, and having a vanity URL that aligns with your target keywords can give you a competitive edge.
A vanity URL that incorporates certain keywords relating to your business is more likely to appear in search results when consumers search for those keywords.
5. Seamless Social Media Integration
Vanity URLs are particularly effective in social media marketing. Social platforms often truncate long URLs, making them less visually appealing and harder to remember.
By using a vanity URL, you can create a concise and attention-grabbing link that is more shareable and clickable.
This improves traffic to your website and raises the possibility of content going viral.
8 Essential Tips for Creating an Effective Vanity URL
Now that we understand the benefits of vanity URLs let's explore some tips for creating an effective vanity URL that will boost your SEO and enhance your online presence:
1. Be Short and Simple
When crafting a vanity URL, keep it short, simple, and easy to remember. Avoid using unnecessary words, numbers, or symbols that might confuse or distract users.
A concise and clean URL will display better on screens and capture the audience's attention.
2. Use Descriptive and Compelling Words
Make sure your vanity URL has descriptive terms that entice readers to click on the link. Choose words that accurately represent the content on the page and pique the interest of your target audience.
For example, if you are promoting a blog post about "top SEO strategies," consider a vanity URL like "yourbrand.com/top-seo-strategies."
3. Avoid Dashes or Hyphens
When creating a vanity URL, it's best to avoid using dashes or hyphens. These can be distractions and make the URL less memorable.
Instead, aim for a URL without random numbers or special characters. A clean and straightforward URL is more likely to be remembered and shared.
4. Align with Your Business Strategy
Before creating a vanity URL, consider your overall business strategy. Vanity URLs should be created only if they provide meaningful benefits to your brand.
If your original link works fine and aligns with your SEO goals, there may be no need to change it. Vanity URLs are most effective when they complement your marketing and SEO strategy.
5. Capitalize the Right Words
To improve readability and assist users in remembering your vanity URL, capitalize the first letter of each word.
This makes it easier to associate the URL with your brand and content. For example, instead of "yourbrand.com/mentalhealthclinic," consider "yourbrand.com/MentalHealthClinic."
6. Integrate with Your SEO Strategy
To maximize the impact of your vanity URL, integrate it with your overall SEO strategy. Conduct keyword research to identify relevant keywords that align with your content. Ensure that your vanity URL complements your marketing efforts and reinforces your SEO goals.
7. Monitor and Track Performance
Once you have implemented vanity URLs, it's important to monitor and track their performance. Use analytics tools to measure click-through rates, user engagement, and conversion rates associated with each vanity URL.
This information will assist you in refining your approach and optimizing your URLs for better results.
8. Leverage URL Shortening Services
To create vanity URLs, you can leverage URL-shortening services that provide branded names of your choice.
These services allow you to create shorter, more memorable URLs that align with your brand. Some popular URL-shortening services include Bitly, Rebrandly, and TinyURL.
Wrapping Up!
Vanity URLs are an effective SEO tactic that can significantly improve your online presence and search engine rankings.
By creating concise, descriptive, and memorable URLs, you can increase brand recognition, improve user experience, and drive more organic traffic to your website.
Remember to align your vanity URLs with your overall business and SEO strategy to maximize their impact.
Vanity URLs will assist you in differentiating yourself from the competition and meeting your digital marketing objectives if you use the proper strategy and tracking.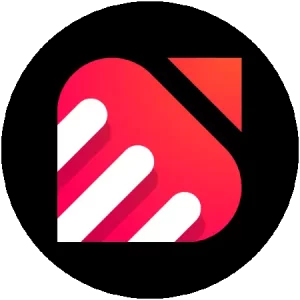 EvenDigit
EvenDigit is an award-winning Digital Marketing agency, a brand owned by Softude (formerly Systematix Infotech) – A CMMI Level 5 Company. Softude creates leading-edge digital transformation solutions to help domain-leading businesses and innovative startups deliver to excel. We are a team of 70+ enthusiastic millennials who are experienced, result-driven, and hard-wired digital marketers, and that collectively makes us EvenDigit.
Read More