Put a stop to burning money and get
ROAS beyond expectations.
Result-oriented social media growth strategies leveraging sales funnel, ad creatives, and technical setup in tandem with the latest algorithms.
Sustain a long-lasting relationship with your customers with the help of social media services.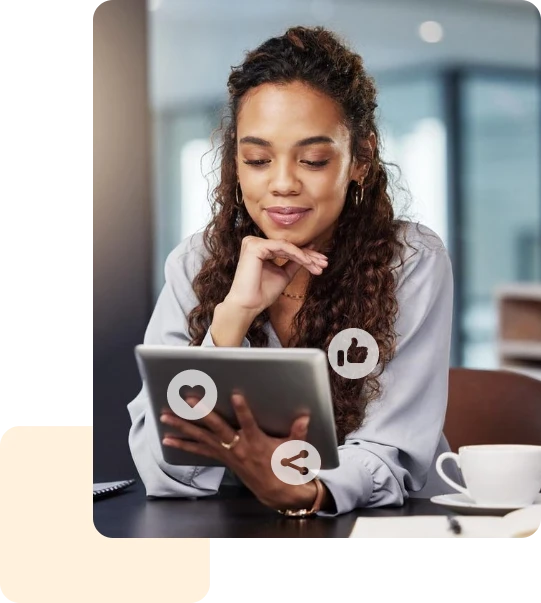 Creating a social media strategy takes significant time, effort, and money. But to make it work for your business growth, it's essential to have the right targeting, creatives, and messages.
Any one of these lacks, and your social media campaign ends up as yet another lucrative digital portfolio that drives no real value to you.
Moreover, consistency is the key to having an edge on social media channels. A good social presence is synonymous with a trustworthy business reputation. People love coming back for unique, relevant, and quality-filled content.
Our past volumes testimony the efficiency we bring.
We don't bring just traffic. We bring loyal brand engagement with surpassing year-on-year growth

Deanna Foster
Owner, Prettylittledesigns.com.au
So far I feel really happy with the results. I have noticed a rise in over all sales in the last few months and I can see that there is a jump in the rates of google users. I am happy with the results we have had at present though which is why I have been recommending your team to other business owners that I know.
Achieve Growth Through Solid tactics!
With EvenDigit, you get social media marketing and advertising that delivers.
Keep up with the latest trends and algorithms

Reduce acquisition costs and increase leads

Bring everyone's attention to your products/services
Our goal is to keep you in front of your prospects by:
Sales funnel based on strategy creation

Algorithm-qualified and trend-compliant campaigns

Meaningful, lucrative & comprehensible Ad content

Hyper-focused targeting to appeal to the right mass

Utilizing pixels across channels to track user behavior
Through effective SMO strategies, a brand reached every household in Australia and achieved spectacular results! The branding campaign attracted audiences that were remarketed in conversion ads, resulting in a $463.32 spend, 426 purchases, and average revenue of $81.06 per purchase.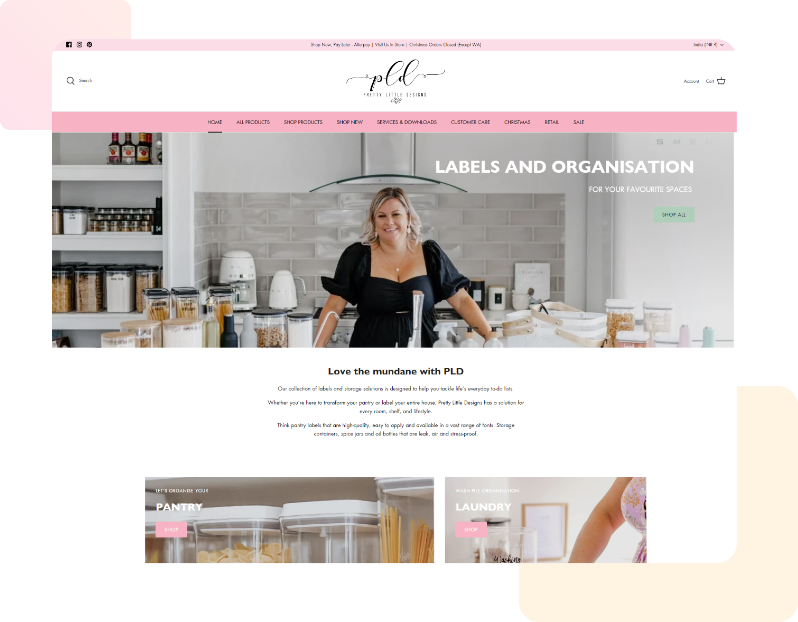 Conversational Messaging Platform
Despite the industry standard of just 4% conversion for tech events, we generated 27.5% leads for the client's online tech meet. Reached 1,50,000+ people through Facebook, generating 450+ leads. From 120+ registrations, the conversion rate was 27.5%. There were over 3,74,000 impressions on Facebook ads, increasing the brand's and event's visibility.
With over 1.3 million impressions and 2,400 business inquiry messages, LA-Language Academy became the top choice for students. Developed quality leads for both Indian and Australian online classes. Overall engagement, performance, and business awareness improved after the campaign.
Social Media Advertising Process
Social media advertising strategies are tailor-made for your business.
Understanding
Competition Analysis
Social Strategy
Implementation
Analysis
Understanding
We begin by gaining a comprehensive understanding of your business. We develop social media strategies based on your short-term, medium-term, and long-term goals to attain efficient results ASAP. To create a social media strategy for your business, we study your industry from the inside out.
User experience influences your website metrics greatly, so we identify your target audience for every social media platform with the help of buyer personas based on the latest trends in the past and future. To improve user experience, we consider and improve every finer aspect.
Competition Analysis
We identify your competitors online before moving forward with competition analysis to make it easier for you to identify your direct and indirect competitors. Next, we analyze the type, nature & style of the content generated online in the industry. We look through your competitors' content on social media platforms.
Your competitors' online presence gives valuable insights for creating a social media blueprint for your business. We perform in-depth research and identify where and why your competitors are present on social media.
Social Strategy
Our social media content includes blogs, bios & responses on social platforms and more. We do extensive research and incorporate hashtags. AIDA-based ads align with the customer journey and are key to a successful social strategy. Creating eye-catching, relevant social media content is essential.
We have writers and designers on our team who create original and compelling content. We track your website's visitors on social media platforms. We create an action-inducing remarketing strategy across all platforms to push potential customers through to the end.
Implementation
The right content and strategies are essential, but they need to be planned and implemented at the right time. You need to create copy that arouses interest and leads people to act. Organizing and maintaining a wide variety of content is difficult.
Using a 'content bank', we provide you with a centralized location for all content related to your brand. You should schedule your social media posts and ads based on your potential customer's behavior, which we do by using Buffer, Hootsuite, and Zoho.
Analysis
To determine overall performance, we analyze every social media platform through insights. In turn, we optimize ads and social posts accordingly. Based on the insights provided, the social media campaign is evaluated by various factors, including conversion rate, cost per acquisition, ROI, etc.
By analyzing the campaign's performance, we can make some tweaks to the strategy, such as graphics, text, or targeting. By configuring social media pages with your website's Google Analytics, we optimize your social media marketing strategy to create better results.
Clients are more than just clients to us.
They are our partners and our extended families! Meet some of the prestigious members of our family.
Get our Free In-depth Social Audit Report!
Performance Analysis

iOS 14 Strategy Implementation

Remarketing Campaigns

Funnel Strategy

Ad Copies and Images Analysis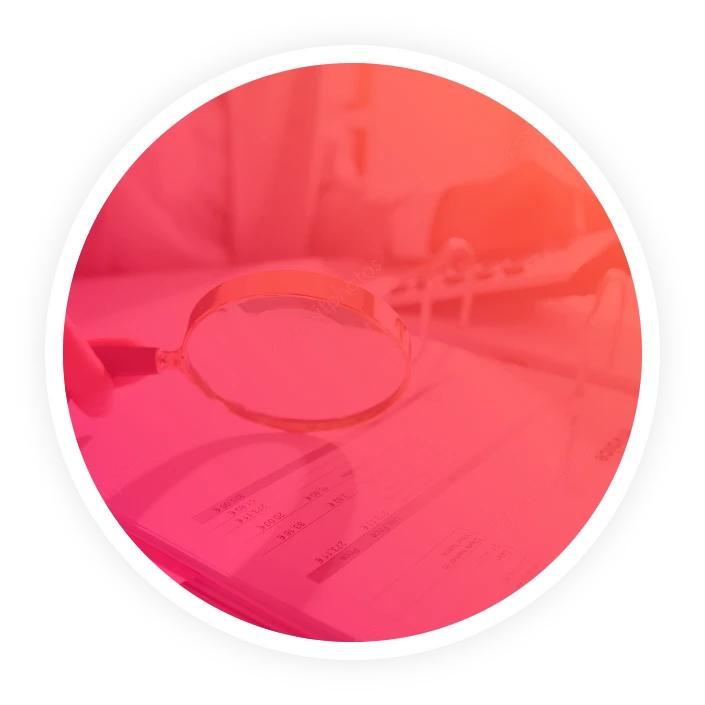 The report includes several details and recommendations that might be overlooked even in a paid social audit.
Budget Scaling

Automation Rules

CTA Analysis

LAL Audience and Relevance

Frequency Of Ads
Various social media platforms we leverage for your success!
Additional services are available to help you scale your business even further.
Facebook
has all of the content types available to target mass audeinces.
Instagram
uses attention-grabbing reel and short stories for brand engagement.
LinkedIn
is a more professional-oriented network to target B2B audiences.
Twitter
is a micromessaging social network helping in brand awareness.
Snapchat
allows bite-sized image & video consumption, for the younger demographic.
Pinterest
is rich of eye-grabbing images to educate, engage and intrigue clients.
Frequently asked questions