Through effective SMO strategies, a brand managed to reach every Australian home!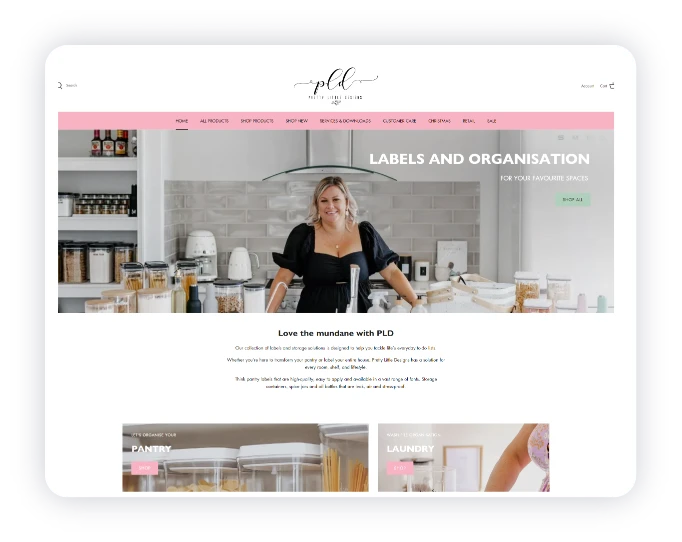 Based in the town of Mandurah in Western Australia, Pretty Little Designs was started by an Australian mum and offers kitchen, pantry, home office, bathroom, laundry, and kids playroom organisation products.
People were not much familiar with the brand.

The brand was just starting with their online marketing efforts.

Had a limited budget for achieving the goal.
Audited & strategized social media accounts.

Initiated various Ad campaigns.

Performed A/B testing for successful campaigns.

Launched remarketing campaigns.

"So far I feel very happy with the results. I have noticed a rise in over all sales in the last few months and I can see that there is a jump in the rates of google users. I am happy with the results we have had at present though which is why I have been recommending your team to other business owners that I know."
With a spent of $1,324.25 we generated 746 purchases with a revenue of $42.82 per dollar.

through the branding campaigns with a spent of $463.32 we generated 426 purchases with a revenue of $81.06 per dollar.