Here's how we upraised the LED Light Bulb provider's business, increasing ROAS to 15.32%.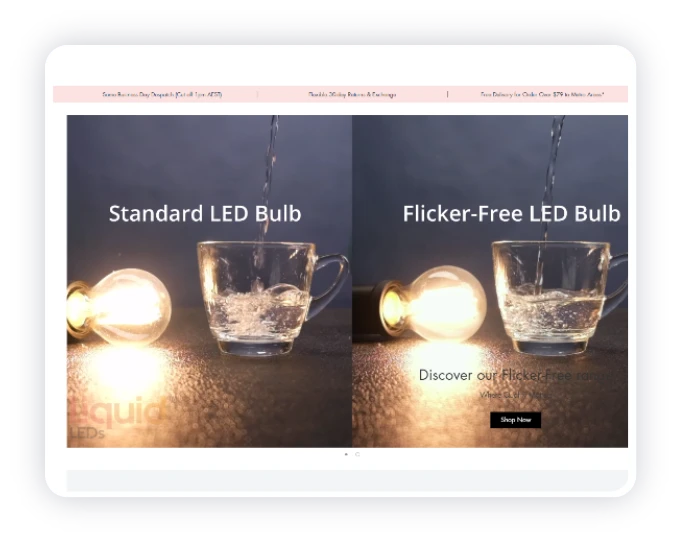 An Australia-based family-owned company and a premier supplier of all-glass LEDs, including bulbs, drivers, and dimmers, to interior decorators, lighting shops, wholesalers, electricians, architects, and the public for more than a decade.
Increase the Return On Ad Spend up to 10x.

Maximize the product purchase.

Improve the brand trust & business ROI.
The business only generates revenue half of the year.

Brand trust on social media was minimal.

Limited budget approval.

Utilizing FB ads during the industry's low season.
Executed FB ads, focusing on conversions.

Reduced the advertising budget.

Executed product-centric ad strategies.

Targeted relevant audiences to increase brand awareness.

"Great Results, Thank you so much for the work. Thanks for your assistance."
15.32% of increment in ROAS from overall campaigns.

118.18% of the rise in purchases directly from the ads.

1000%+ more revenue generated than previous campaigns.

Brand awareness increased with a 10x engagement rate.

Growth in ROI and decrease in cost per purchase.