From Scratch to Hatch - Video Creation & Marketing works wonders for DDREG Pharma, resulting in 650+ projects.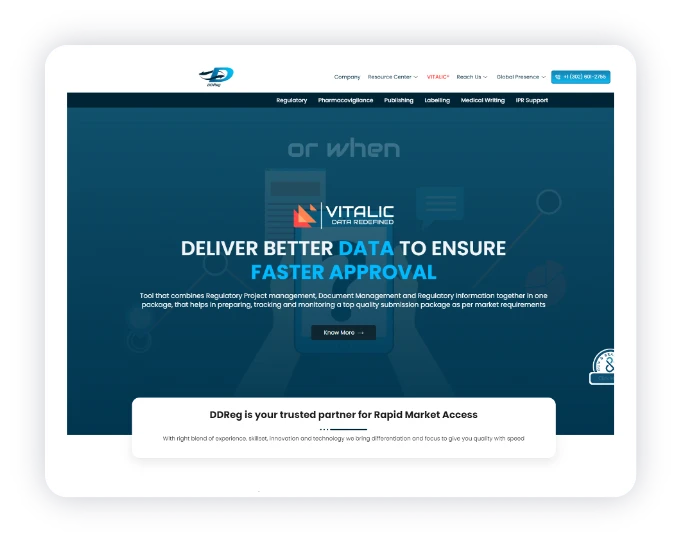 DDReg is a US-based service organization that provides regulatory pharmacovigilance consulting services to the global pharma industry. They assist their customers in increasing revenue growth by facilitating fast-track registrations worldwide.
Increase Business awareness to the target audience.

Educate new audiences about their professional services.

Promotion of video to show industry expertise.
The reference visuals were of poor quality.

Unaware audience regarding brand and services.

No surety regarding video quality.
Devised top-notch video marketing services.

Curated killer content strategy to make videos more engaging.

Managed YouTube campaigns to increase engagement.

"The T. Script development was crisp & to the point, The VO is sophisticated, all points of DDReg & its services fall at the right time, and the right place, & overall look & feel is in line with our official color scheme."
Leveled them up by escalating them to 650+ projects.

Took them up a notch with the growing clientele of up to 75+ clients.

Increased brand awareness and built trust in the target audience.

Publicized their expert credentials by promoting the video.