An Anonymous Brand Gained Recognition Amongst Peers and Society With Video Advertising.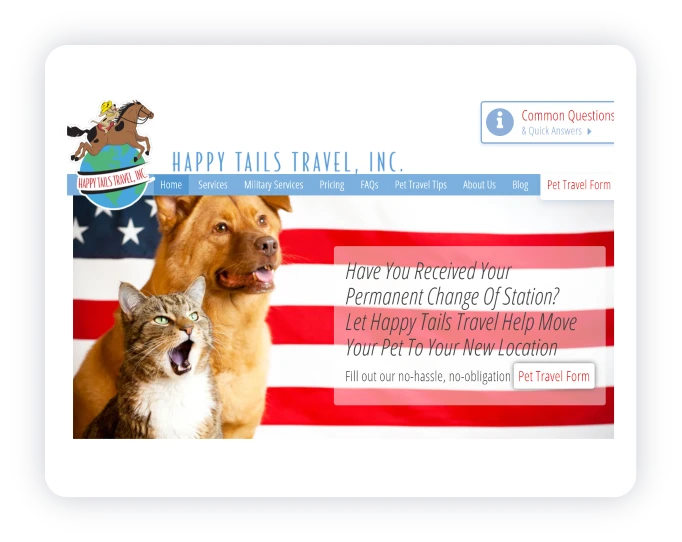 Happy Tails Travel is a USA-based pet relocation and shipping company since 1995. They provide safe and comfortable shipping of pets from different places by working with vendors, airlines, veterinarians, and pet families to ensure a smooth move.
Educate the target audience about pet scams.

Inform the audience about business-related services.

Propagate business as a reliable option.
Lack of vision on how to propagate the subject.

Limited awareness of the subject.

Novel & complex subject.
Created video marketing strategies from scratch.

Created high-quality videos for every platform.

Ran YouTube ads to reach a greater mass.

"Very responsive. Quick to create products and make revisions. Even when they asked for more time to get a voice-over, they still met the original deadline. They closely matched other content we had, which they were not responsible for creating. Will very likely use them again for future videos."
The video educated many people on pet scams.

Video encouraged people to hire authorized pet transportation services.

The animation made it simple for them to educate their audience.